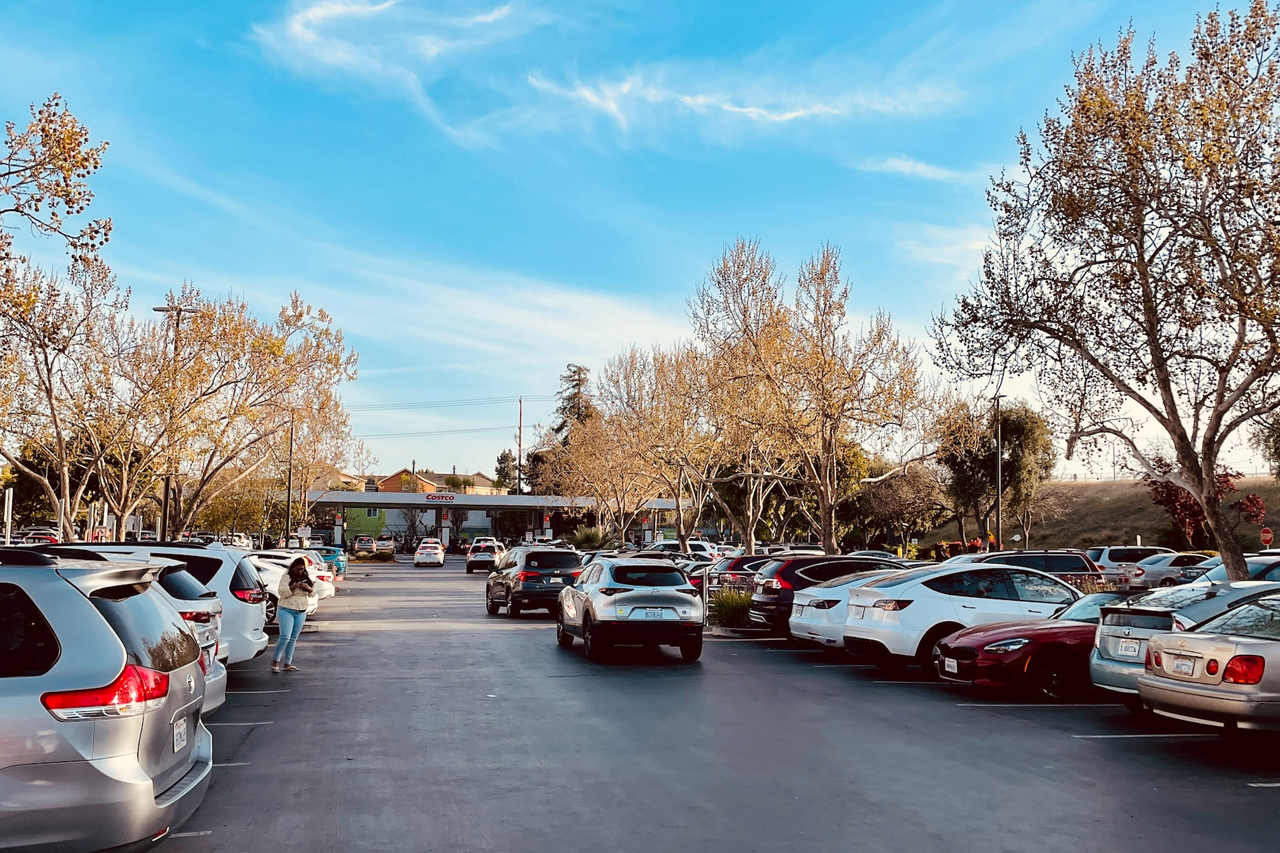 Sunnyvale, California, is in the northwest corner of Santa Clara County. It is one of the best places to live in America.
Its location on Highway 101 and Historic El Camino Boulevard allows you to see the famous Onizuka Air Force Station, also known as the "blue cube."
The metroplex is the birthplace of the video game industry, with many technological firms still calling it home. The 1983 film War Games was also the site of a fictional computer game company.
This notable area is the residence of Apple Inc's founders, Steve Jobs and Stephen Gary Wozniak. Moreover, the famous voice behind Donald Duck, Tony Anselmo, is also a citizen.
In addition, Sunnyvale also lives up to its name as "Sunny," with pleasant weather all year.
So, if you want to learn more about why famous people and locals consider this town their dwelling, keep reading our article.
Is Sunnyvale, California, A Good Place to Live In? The Most Sought-After Town in The San Francisco Bay Area
The Good Side
Sunnyvale's Ideal Climate
Sunnyvale has a great climate with no extremes, so many people prefer to live here. The weather in the area is mild to cool, with temperatures rarely dropping below freezing.
According to weather spark data, the average temperature here ranges from 44°F to 77°F and is rarely below 36°F or above 87°F. There are 260 sunny days in this sunny place, allowing you to enjoy the amenities and features that it has to offer.
Meanwhile, if you dislike cold winters, you are fortunate to live in this area. Sunnyvale receives no snow yearly and receives 15 inches of rainfall annually. The pleasant weather makes doing things outside even more enjoyable for everyone else.
Amazing Public Institutions
Living in Sunnyvale means having access to an outstanding education through their public school system.
According to the website greatschools.org, many schools in this area often get a high rating. Academic success is one of the top factors why these schools stand out.
Among the prestigious schools in the area are West Valley Elementary School, Cherry Chase Elementary School, and Cumberland Elementary School, all of which have received nine out of ten ratings.
Meanwhile, Fremont High School and Summit Public School: Denali consistently ranks among the best academic institutions in the area.
Furthermore, there are excellent tertiary schools on the outskirts of town, including Stanford University, 15 miles north, and San Jose State University, 12 miles south. If you want to attend a community college near Sunnyvale, consider De Anza College or Foothill College for your degree.
The Likeable Low Crime Rate
Sunnyvale is well-known in the South Bay for having a low crime rate. The number of minor criminal offenses is not higher than the national average.
According to Sperling's Best Places, the property and violent crime scores are less than 30.
You have a 1 in 663 probability of becoming a target of a robbery, aggravated assault, rape, or murder here. Meanwhile, according to Neighborhood Scout data, the property crime rate in Sunnyvale is 21 per 1,000 people.
Even crime response is efficient here. The fact that this town is one of the few in America with a single unified Department of Public Safety. All personnel underwent training as firefighters, police officers, and EMTs to respond to an emergency in any of these capacities.
Sunnyvale Has Amenities to Fill Your Weekend Checklists.
Sunnyvale may not be the most well-known city in Silicon Valley, and San Francisco or Los Angeles may overshadow it, but this town is unique.
Its beauty is evident in the places within the city where you can spend your weekends wisely. Because of the pleasant weather, you can walk around the town's 456 acres of parks.
The Baylands Park, which hosts the annual Linux picnic, is a well-known and popular local attraction. Meanwhile, Las Palmas Park should be on your itinerary as well.
Next to this is Sunnyvale Public Art, which has over 100 different pieces of public art on display.
If you want a firsthand look at sustainable local farming, CJ Olson Cherries is a good day trip for everyone. Meanwhile, the Sunnyvale Bike Trail is the best place to be one with nature and experience the local flora and fauna.
Aside from that, the Three Arches Winery is just around the corner, so we won't have to travel far from downtown. The grapes on the plantation were grown in the Santa Cruz Mountains, so you know you're getting the best local produce in the area.
The Bicycle-Friendly Community
Sunnyvale is a healthy city, thanks to its pleasant weather and outdoor activities to keep residents active. The League of American Bicyclists designated this town as a bike-friendly neighborhood.
There are numerous trails to choose from, including the San Francisco Bay Trail, Raynor Park, and the San Tomas Aquino Creek Trail.
Furthermore, the Sunny Bay trail is 19.9 miles long. It is one of the most accessible routes to take, and you can complete it in about 5 hours and 48 minutes.
The Bad Side
Sunnyvale's Traffic Is Frequently Clogged Up
California's traffic is that bad. Major traffic jams are common in major cities such as San Francisco and Los Angeles, and even though Sunnyvale is a small city, it is not immune to this curse.
The average commute time is 24.4 minutes one way. However, if you plan to travel from Sunnyvale to Redwood City, expect the trip to take twice as long due to heavy traffic.
Even the southbound 101 route commute in the afternoon is exhausting. During the Silicon Valley Business Journal's 2014 road survey, Fair Oaks Avenue in Sunnyvale to Oakland Road in San Jose became the third busiest route.
Nightlife In Sunnyvale Is Not Active
If you want to splurge on a great night out, Sunnyvale will disappoint you. The nightlife in this city is not as vibrant as that of major cities such as San Francisco and Los Angeles.
There are a few bars in the area, including Murphy's Law, a local favorite, and the Patio Bar. If you are a frequent clubgoer, you may be disappointed with the limited selection in Sunnyvale.
What Is the Cost of Living in Sunnyvale, California? The Not-So-Cheap City in Santa Clara County
The Good Side
Quality Health Care System
Living in Sunnyvale means spending more money and getting the best value for your money.
The Valley Health Center Sunnyvale is one of the best medical facilities in the area. Meanwhile, Kaiser Permanente Santa Clara Medical Center is an excellent medical facility close to the city.
Sunnyvale's average physician consultation fee is around $157.27, while a dental appointment costs about $134.48. Even the average monthly cost of medications in this country is $625.84.
There are still affordable essential costs in Sunnyvale, even if these prices are still out of reach for a minimum wage earner.
Sunnyvale's Budget-Friendly Utility Expense
Living in a Californian city means you will have to pay more for your daily expenses. However, there are exceptions to this rule.
Sunnyvale's essential utilities are another low-cost expenditure. The city's average score is surprisingly lower than the national average.
According to Numbeo, the monthly cost of utilities such as heating, electricity, water, and garbage collection is approximately $128.31. If you want to install internet in your home, you must pay an additional $61.47 per month on top of your bill.
Pacific Gas & Electric is the town's gas and electricity utility provider. Moreover, Sunnyvale Utilities provides water services.
The Bad Side
Accommodations in Sunnyvale.
Sunnyvale is not cheap to live in, and its housing market is also not cheap.
You can select one of its 27 constituent neighborhoods. One of the communities here with less than a million dollars in home value is El Camino Real and Poplar Avenue. The average house for sale in this area is $943,905, and the average monthly rental fee is $4,271.
Meanwhile, Lakehaven Drive and Lakewood Drive can provide you with a lower rate of $$943,905 and a monthly rental fee of only $2,266. It is one of the best locations in the city to invest in real estate.
In addition to the affordable houses, Morse Avenue has a $349,000 home for sale. Moreover, some sites on Vienna Drive cost around $249,000.
Expensive Living Here Can Break Your Bank
There is no denying that you will pay more for your living expenses in Sunnyvale. After all, the city is in California, a luxurious state in America.
The housing market is the most influential factor contributing to the high living costs here. You will not believe it, but the city's overall average score is 300.1.
Meanwhile, when it comes to luxury homes, the average home value in Sunnyvale is around $1,894,600, and the monthly rental fee for a single flat is a whopping $2,246. If you want to rent a four-bedroom house, your monthly rent must be at least $4,411.
Its grocery and transportation prices are also excessive. However, if you want to save money for your daily needs, the Sunnyvale Farmers Market is open to the public and offers reasonably priced fresh produce.
According to Sperling's Best Places data, 73.9% of the city's working population drives to work, while 7% relies solely on public transportation.
You may need to pay additionally on vehicle maintenance, such as insurance, gas, and other costs. Heavy traffic may also contribute to your ride's high transportation costs.
No wonder prominent people like Apple's Steve Jobs live in this neighborhood. The skyrocketing prices here are not affordable if you are earning less.
Why Work in Sunnyvale, California? The Technology Giant of Santa Clara County
The Good Side
The Positive Labor Market
Despite its high cost of Living, people continue to seek better opportunities in Sunnyvale due to its expanding job market.
The metroplex has experienced 2.5% job growth in recent years, with a 41.40% increase expected over the next ten years.
As per the most current Bureau of Labor Statistics data, this city's unemployment rate has decreased. The first quarter's rate fell to 1.9% from 3.4% in 2021. This significant decrease indicates that more people are finding work in their chosen field.
Sunnyvale's technology industry is a significant economic driver, and companies in this sector have open positions for job seekers.
Sunnyvale's Expanding Industries
The growing industries in technology, manufacturing, and health care are the primary reasons people seek employment in Sunnyvale.
If you work here, the average annual wage is $103,257, and the average household income is around $118,314. If you land a managerial position, your potential yearly salary can be $120,439 or higher.
The thriving technology industry and the presence of titans such as Microsoft, Apple Company, NetApp, Yahoo, and Bloom Energy provide an excellent opportunity for job seekers to find work here.
Google is the largest employer in the area, employing over 9,000 people, while Juniper Networks employs approximately 5,130 people. Lockheed Martin Space Systems, on the other hand, employs 4,610 people.
Cloudinary is an excellent choice for a small company for your startup career.
The Bad Side
The Undesirable Tax Rates
Sunnyvale's tax burdens include a high cost of Living and a high salary.
This area's combined sales tax rate is 9%, and the income tax rate is 9.3%, per Sperling's data. It may not be necessary to pay your federal obligations, but California has always been excessive spending, making it undesirable.
However, the high rates of property taxes in the metro area can be unusual. You must pay $5.49 for every $1,000 of real estate purchased. The rate is lower, but given that you will still pay millions for a single house, it makes little difference.
So, if you want to settle here, you must accept this setback. You might as well get an extra income to cover your expenses.
This article summarizes the most important things to know before relocating to Sunnyvale. We hope that by now, you have a clear picture of what your life will be like here, considering the best and worst aspects.
Sunnyvale is a fantastic city with a thriving economy. Nevertheless, the inflated cost of Living will continue to be the most significant disadvantage people see here.
However, if you believe you can meet your expenses in the metropolis, we encourage you to relocate sooner.