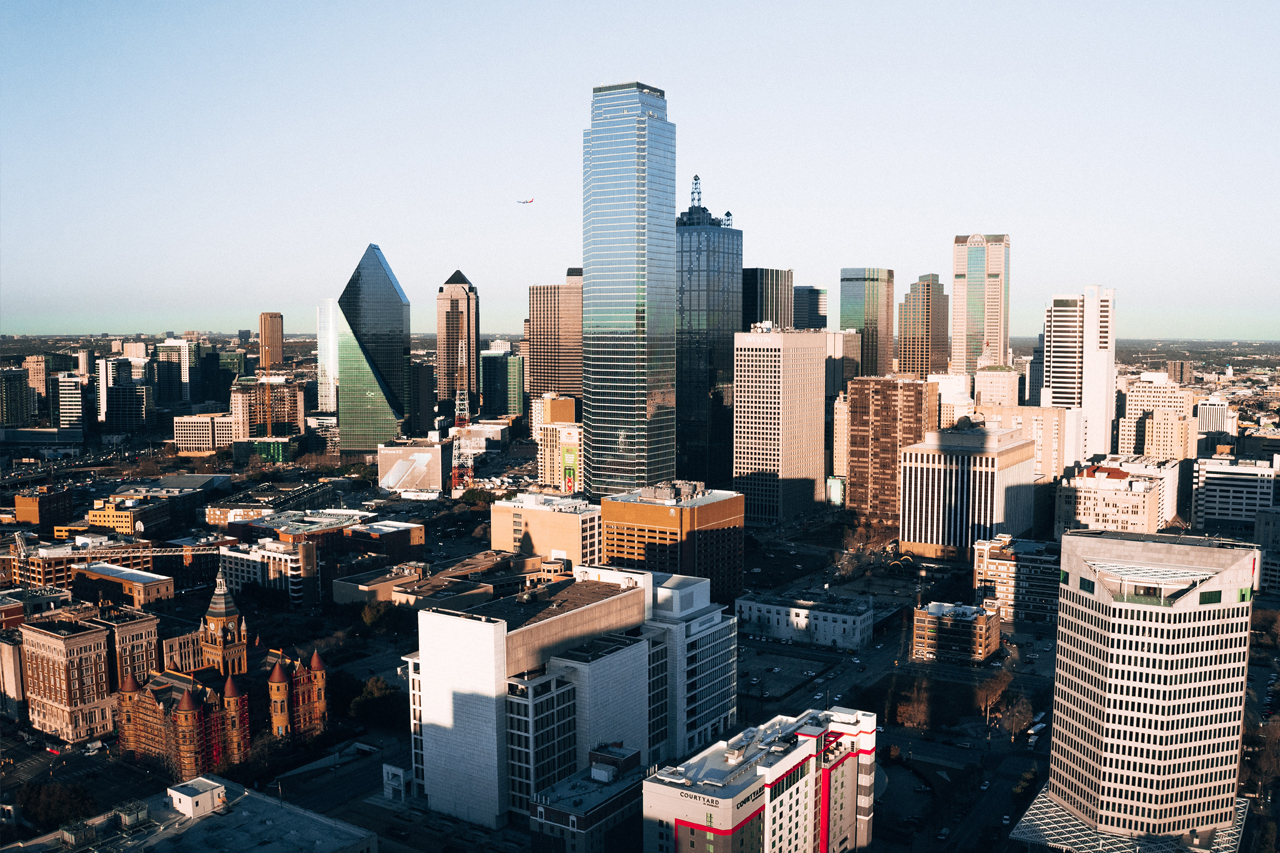 Dallas, the second-largest metropolitan area in North Texas, is a lovely place to visit on vacation. The city has many beautiful advantages; therefore, its diverse options may overwhelm you, from food to global hotspots.
Luckily, this metroplex is noteworthy primarily for a great weekend escape. The modern metropolis is the country's ninth most populated city in Dallas County. Thus, the 385.5 square miles area has many recreational sites to see and several fun things to do for everyone.
If you are dizzy about finding a starting point for your vacation galore, we listed the top 11 best things to do in this city for people under 21. We included the best cinemas to date, cultural spots, recreational areas, and a prominent farmer's market that should be in your Dallas itinerary.
1. Cinepolis Luxury Cinema
Cinépolis Luxury Cinemas in Victory Park Lane in Dallas is a part of Cinepolis USA, a cinematography exhibitor that provides improved film experiences to visitors. It also screens multiple motion pictures, from independent to global films in demand. The movie theater has a great parking space, cozy seats, and dine-in options.
The location is one of the must-see movie theaters in Dallas for families, especially those with people under 21. This child-friendly complex has a comfortable reclining chair paired with an indoor dining selection for its guests and a snack bar outside the multiple auditoriums.
Watching a movie in this cineplex will not be complete without having a side drink and good popcorn or snacks readily available from the site's concession area. Do not miss the booming surround sound inside the auditorium for your best experience.
2. Perot Museum of Nature and Science
Perot Museum in Victory Park in Dallas is a cultural history and science center. The Perot Museum features one-of-a-kind scientific discoveries, such as an arctic dinosaur discovered through interactive exhibits. The nature and science collection has two distinct locations: the primary campus in Victory Park and the second in Fair Park.
The open-air Science Park at the museum, which contains a musical forest, and splash pond, is a must-see. An outdoor square, a diner, an exhibition shop, and a primary lobby are its amenities. The attraction continues to entice curious children of all ages and boasts of being a living science project, with tens of thousands of visitors each year.
When planning to visit the science museum, do not miss the eleven interactive exhibit hallways or the 3-dimensional movies in The Hoglund Foundation Cinema. A time-lapse of the building construction is also available to view.
3. Punch Bowl Social – Dallas
Punch Bowl Social Dallas, located in the famous Deep Ellum community, is an American business that serves its guests a lively atmosphere. The venue features two floors of modern design inspired by jazz roots, Punch Punk Rock, and the Central Track. This 24,000-square-foot factory is ideal for your social needs.
Patrons, particularly those with children under the age of 21, choose this spot because it offers a wide range of recreational activities and is the best dining choice for everyone. You will be able to appreciate entertainment activities such as singalongs, ping-pong, wall scrabble, and old-school arcades on the site.
Punch Bowl Social will give you the most significant ten-lane bowling alley you need to try even though you are not a pro. Also, the cauliflower nachos are a must-try, plus they provide a considerable portion size that everyone can enjoy.
4. Cinemark 17 IMAX
Cinemark 17 Imax on Webb Chapel Road in Dallas is a big film theater and part of a chain of cinemas with different screens, stadium seating, and self-service ticket booking kiosks. The site has a decent parking area, a snacks counter, and an incredible arcade with updated games.
Families, particularly those with children under 21, will benefit from this cinema's great offers. It has larger screens and better sound for a better high-definition movie experience. Furthermore, the site provides a snack counter, fun arcade, and café.
With its luxury Loungers, Cinemark 17 IMAX will provide you with the best film encounter. Also, do not forget to try their DBox, which has three levels controlled by a button. While watching, you can munch empanadas and nachos from the nearby snack bars. The free charge up here is also a benefit not every cinema can do.
5. Alamo Drafthouse Cinema Cedars
The Alamo Drafthouse Cinema Cedars , located on Lamar Street in Dallas, is part of a stylish theater chain that offers new and classic films and inventive nibbles served on your side. The medium has an abundance of indoor and outdoor seating, ideal for a good movie night.
Families, particularly those with children under 21, enjoy this comfortable cinema chain. Besides showing the best films, it offers a complete, multi-course cuisine where they prepare every food from scratch. The dinner-at-the-movie-house system makes you feel at ease.
Every filmgoer should sample the house's delectable food with locally crafted drinks for children. The cinema's "Royale with Cheese" Burger, Pizzas, and warm chocolate chip cookies are all favorites. Also, families that love sticking together can get a massive portion of popcorn put inside an SS bowl for better sharing.
6.Dreamscape at AMC NorthPark Center
AMC NorthPark Center's Dreamscape is a part of the AMC Movie theaters, the world's largest movie theater chain. AMC offers excellent amenities such as the VR experience for all ages, reclining chairs, and premium film formats such as IMAX and Dolby Cinema.
In this globally recognized cinema house, guests, especially children under 21, appreciate the excellent IMAX format and VR experience. They highlight up-to-date films and foods to wolf down before or after a good virtual experience. The place has a great ambiance with friendly staff to assist you in a one-of-a-kind experience.
All ages will love the spectacular virtual technology that this cinema boasts. It would be best if you experienced the fun of virtual choices such as the alien zoo, the blu deep rescue, and the curse of the lost pearl, which is a spontaneous innovation activity here.
7. Chocolate Secrets
Chocolate Secrets is a chocolate and fine wine Boutique-Café. It is in Dallas on Oak Lawn and Avondale Avenues and is famous for its handmade chocolates and baked goods, made with only the freshest ingredients. The restaurant has ample event space, live bands, and children's confections.
This building is one of a kind for families, especially people under 21 who love chocolate. The place has meticulously handcrafted truffles and hand-painted bonbons. Also, dining here means getting a chance to listen to a cozy live band and experience literature night as one of its most anticipated events.
Aside from the sumptuous meals and live music in the restaurant, you can also get the chance to explore its great gallery. Ma Fille Art Museum is in Chocolate Secrets ' Art and Jazz Room. All artists and audiences of all ages will enjoy a warm, welcoming environment encircled by art.
8. Omni Dallas Hotel
The Omni Dallas Hotel , situated close to the Dallas Convention Center in the West Village Historic District, has 1,001 lavish guestrooms, a warmed infinity pool and terrace, a full-service spa, a health club, and dining outlets. The place is accessible, with Dallas-Fort Worth International Airport sixteen miles away.
This establishment is best for families with a youngster under 21 because of its amenities. The place is technically pet-friendly, and there are a variety of foods options that everyone can purchase. This hotel is near popular attractions such as the American Airlines Center, Dallas World Aquarium, Sixth Floor Museum, Reunion Tower, John F. Kennedy Memorial, and Dallas City Hall.
Children will enjoy their stay here because of the Omni Kids Crew program, containing a backpack with an activity book. There is also the famous Omni Junior Chefs program, in which young people get a bag full of games and treats when they check-in.
9. AMC North Park 15
AMC NorthPark 15 is levels two and three of the NorthPark Center in Dallas, Texas, and is a branch of AMC Theaters, the world's most extensive cinemas network. The site features everything from expansive recliners to deluxe reclining chairs, creative menu options, and top-quality selections like IMAX, Full High-Definition Film, and Prime at AMC.
Guests, especially families with children under 21, will love the spacious area of this cinema. Also, moviegoers keep returning for the make a choice their flavor adventure Coke machine, which is among the unique features that every child will enjoy. There is a small snack bar nearby in which you can comfortably purchase popcorn for the show.
Watching a movie in this place is best when you avail the IMAX version of every film or the 4K-resolution ETX theater that is also noteworthy to try.
10. State Fair of Texas
The Texas State Fair is a yearly state fair held in Dallas at Fair Park. This significant event is one of the best in the country and Dallas' trademark occasion, where it first opened its doors on October 26, 1886. On the first day, approximately 14,000 participants attended, and the numbers are growing.
The massive event is one of the city's best assets, attracting two million visitors each year. Families enjoy the activities available in this location, including large amusement rides, food trucks, livestock, etc. There are also music venues and lively live performances all over the area.
Your Texas State Fair experience will not be complete unless you see the park's major attractions, such as the Starlight Parade and the Illumination Sensation light show around the boardwalk. Children can enjoy puppet shows, the Children's Medical Center Barnyard, and Storytelling within the fair.
11. Dallas Farmer's Market
The Dallas Farmers Market is a large open-air market at 1010 Street. The Pearl Expressway runs through the downtown Dallas Farmers Market District. They established the location in 1941 and have become a hub for agriculture, fresh produce, dairy, a shopping complex, and other amenities.
Everyone will enjoy the welcoming atmosphere of this lovely community, especially those under the age of 21 who want vegan options for their meals. There are also good spots, such as the market shop, a 26,000 square foot food market. Additionally, the Harvest Lofts and Taylor Lofts are retail and service themed corners with over 927 square feet.
Because of its pet-friendly environment, the Dallas Farmer's Market is ideal for families with children. Name and Rex Seafood and Market serve delectable Vietnamese cuisine. Taqueria La Ventana is also one of the best diners in the area.
Dallas, Texas, is a thriving and vibrant city for distinct reasons. Furthermore, you would never get weary of discovering new heights and engaging in fun things in this expanding metropolis, especially those under 21.
Grateful to you for reviewing our handy list of Dallas' greatest uncovers.
Is there anything we have overlooked? You can leave a commentary in the section below so that we can add new cool things to do in this large metropolitan area.