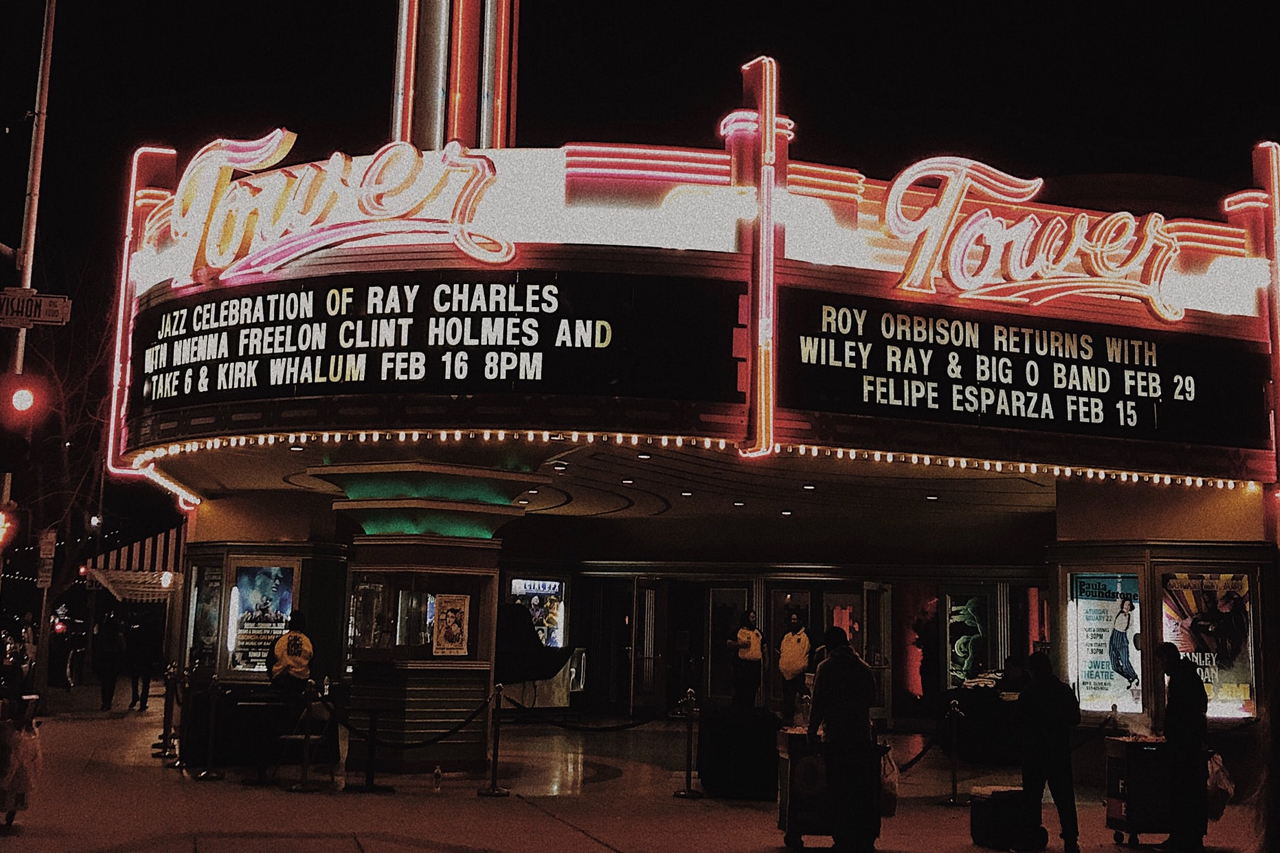 California's fifth-largest metropolis, Fresno, has a strategic location near bigger and more famous Californian cities like Los Angeles, Yosemite, and San Francisco. The town is best known for its agriculture industry and boasts vast farmlands rich in locally diverse produce.
However, Fresno has more in store than its flourishing agriculture industry. It also provides a vast selection of tourist attractions without needing a car to take you anywhere you like. Navigating Fresno is straightforward and perfectly safe for a walk or using the transit available.
Fresno has numerous recreational activities and historical sites for visitors and locals to explore. Like other Californian cities, Fresno itself doesn't shy away from the enjoyable things to do under the sun that left me in awe during the whole getaway. Hence, I am sharing my top picks of +12 things to do in Fresno without a car.
1. Fresno Art Museum
The birth of the Fresno Art Museum started in 1940. Established by local artists, the Fresno Art Museum exists to accomplish its purpose of giving people a place to exhibit and analyze artists' works. Since its opening, the museum climbed its way as one of the metropolis' top tourist spots to express arts.
You can find Fresno Art Museum at 2233 N First St, Fresno, CA 93703. The museum showcases some paintings and sculptures of famous artists like Andy Warhol, Salvador Dali, and Pablo Picasso. More than 3,700 individual artworks are on display here, which made its mark in the country for its diverse collections.
I feasted my eyes upon countless art collections throughout my tour of the Fresno Art Museum, which focused on contemporary, Pre-Colombian, and Mexican art from the twentieth and twenty-first centuries. Since the exhibits rotate and change per season, you will never be bored.
2. Kearney Mansion Museum
Kearney Mansion Museum has 225 acres of space with rich local history. Located at 7160 W Kearney Blvd, Fresno, CA 93706, the unique museum offers visitors an exciting learning opportunity and a better understanding of the city's history.
M. Theo Kearney, known as the "Raisin King," proposed the architectural design and owned the Kearney Mansion Museum. To achieve the museum's purpose, they offer scheduled educational tours and a self-guided tour to its guests. Anyone can also go on a picnic on the historic mansion's grounds.
Although only 50% of restored furnishings perfectly depict the mansion's original state, this doesn't mean it is less appealing. I enjoyed looking at one of its past exhibits, such as the "Fashionable Fresno: Styles from 1910s to 1930s. Do not miss the opportunity of exploring their newly opened first floor, which happens to be the mansion's Servant Quarters.
3. Fresno Blossom Trail
Visit the Fresno Blossom Trail, situated at 2629 S Clovis Ave, Fresno, CA 93725, to see a great example of Fresno's fertile land. By visiting the area, you can witness why the city is well-known for its agriculture with your own eyes. Also, the trail is among the most beautiful places in the USA, especially during Spring when most flowers blossom.
Spanning 62 miles, Fresno Blossom Trail is open for a self-guided tour where you can explore the area serenely. You can stop or continue all you want as you admire the acres of beautiful surroundings full of blossom trees of different kinds: Plum, White Almont, Nectarine, Red Peach, and the famous Bright Pink.
You may think it seems impossible to walk through the trail up to the end. Good news, you'll be happy to know that Fresno Blossom Trail offers a weekly Blossom Trail Train that you can ride. Among the places I visited in Fresno, this is my favorite because of its romantic ambiance and serene atmosphere.
4. Moravia Wines
Moravia Wines is a family-owned and operated winery located at 3620 N Bishop, Fresno, CA 93723. Originally a farming grape business 25 years ago, it wasn't until 2012 that they ventured into making wines which helped them earn several awards. Among Fresno's many wineries, the Moravia Wines stands out the most and is the most visited.
If you are looking for a delectable drink, don't forget to include Moravia Wines on your bucket list. I love to drink wine, and visiting Moravia Wines is one of the best choices I have ever made. Guests are welcome to explore their grounds and join several programs available weekly. It is also San Joaquin Valley's number one winery.
Of course, a winery visit is more enjoyable with a wine tasting of their product. In addition to sipping wine on the patio, you can enjoy a picnic with your family and friends. If you love their product, don't miss out on purchasing the wine of your choice.
5. Fresno Chaffee Zoo
Situated at 894 West Belmont Avenue, Fresno, CA 93728, Fresno Chaffee Zoo is among the fun places to visit in the city. The zoo is admirable for its humble beginnings and compassion. It started as an unwanted pet home and was only officially recognized as a California zoo in 1929, with more animals donated during this time and an amphitheater.
Besides over a century of history, Fresno Chaffee Zoo currently has up to 190 species; 94 of them are rare, while the others are among the Species Survival Plan. Animals to expect in this zoo are the African Lion, Komodo Dragon, Kookaburra, Warthog, etc. You can also discover programs and exhibits in this zoo like the Wilderness Falls and Dino Dig.
Zoos are a famous attraction among kids, but that doesn't exclude adults like me from enjoying meeting animals. The Stingray Bay appealed to me the most among Fresno Chaffee Zoo's roster of exhibits and attractions. Being able to touch and feed the cow-nose rays was one of my remarkable experiences in Fresno.
6. Arte Americas
Located in Downtown Fresno, Arte Americas is accessible via Highways 99, 41, and 180. You won't have trouble traversing the city to find this tourist spot. Established in 1987 by a non-profit organization, it is the most important cultural center presenting Latino heritage.
Arte Americas should top your bucket list if you are interested in cultural education. With 18,619 square feet plus a 700-capacity outdoor Plaza, it hosts community events, summer concerts, and art exhibits showcasing the works of local and international Latino artists, filmmakers, musicians, photographers, and poets.
Knowing about the cultural Latino heritage opened my eyes to their greatness and talent. You can also check Arte Americas' stores full of Latino-made products you can bring home as a souvenir.
7. Meux Home Museum
Founded in 1889 and listed on the National Register of Historic Places, Meux Home Museum is a two-story Gothic Victorian architectural style mansion at 1007 R. Street, Fresno, CA 93710. Built by Dr. Thomas Richard Meux, a Civil War veteran and medical physician, Meux Home Museum is a haven for architecture enthusiasts.
During my visit, I couldn't help but admire how beautiful the mansion looked inside and outside. The estate has 16 rooms and an elegantly restored interior. At the same time, some of the antiques you can see on its exterior are Corinthian cornices, corbels, string courses, scrolls, cut glass, fans, stained glass, and towers.
Meux Home Museum invites guests to enjoy a guided tour of the mansion and its beautiful garden. The average time it takes to explore every corner of the museum is 45 minutes to an hour. If you love anything antique or are an architecture lover, then Meux Home Museum should be number one in your itinerary.
8. Fresno Philharmonic
Fresno Philharmonic is San Joaquin Valley's leading arts organization located at 7170 N. Financial Drive, Suite 135, Fresno, CA 93720. With a mission to transform and enrich the lives of the residents through great musical performances, Fresno Philharmonic recently entered its 69th season.
The Fresno Philharmonic's performance season offers plenty of events and musical experiences to its audience regardless of age and background. Furthermore, they also provide educational programs centered around music and performance art. Blessing your ears with their outstanding musical performances, you will be in awe of how magical your night became.
When I attended one of their concerts conducted by their current Music Director, Rei Hotoda, I was left speechless by how their musical performance touched my heart. If you look forward to getting your heartstrings pulled, don't forget to check their upcoming events before booking that flight to Fresno.
9. Tower District
To arrive at Tower District, you can take Highway 99, 41, or 168 to 180. Managed by its committee, the Tower District is a must-visit and popular site for both tourists and locals in Fresno. If you want to experience what Fresno's nightlife feels like, then Tower District is the perfect place to be.
Tower District feels like it has a world of its own because of the numerous activities to try in this place. Spas, galleries, restaurants, theaters, media, bars, music venues, dance clubs, retail stores, and other services are here. You can go on for hours on this site and not finish discovering all the exciting things it offers.
I went to Tower District one Saturday night during my vacation in Fresno. I spent most of my evening at Banzai Japanese Bar & Kitchen since it is the newest addition to Tower District. I had more than one cocktail glass and had a fabulous night singing along with other guests.
10. Sam's Italian Deli & Market
Sam's Italian Deli & Market is One of Fresno's most significant goods producers. In 1968, Sam and Angela Marziliano, an Italian couple living in Canada, opened Sam's Italian Deli & Market. You can find the store at 2415 N First St, Fresno, CA 93703.
The birth of Sam's Italian Deli & Market happened when the couple decided to open a grocery store to give fresh meats, bread, and fruit to their local community. The store has tried its best to maintain its original prices and provide quality serving specialty groceries and pasta.
Various goods are available here, including cold cuts, sausages, and other goods with authentic Italian flair. For those fond of Italian dishes and interests, don't miss the opportunity to buy Italian ingredients and wine here at Sam's Italian Deli & Market.
11. Warnors Theatre
Opened on October 20, 1928, as Pantages Theatre, the now so-called Warnors Theatre is not only a heritage site in Fresno but also a great movie theatre you don't want to miss. Located at 1400 Fulton St, Fresno, CA 93721, it is one of the most sought-after things to do in the downtown area.
Acquired by Warner Brothers around 1960, the theatre now has a 2,000 seating capacity auditorium and continues to live on its legacy. Shows to expect here are diverse, from children-friendly performances and comedy shows to Broadway musicals. Nevertheless, classical movies are still available for viewing here.
I am glad to see a classic movie here during my Fresno getaway. The Warnors Theater's interior is a gorgeous sight, not losing its historical touch. It is an architectural wonder with a blend of Moorish, Spanish, and Italian Revival influences.
12. River Park Shopping Center
Your ultimate Fresno vacation won't be complete without shopping at the River Park Shopping Center. You can reach it easily via public transportation. You can find River Park Shopping Center at 71 E Via la Plata, Fresno, CA 93720, so better mark your map.
There's no better place to go window shopping than River Park Shopping Center, whether you're shopping for necessities, fun, or help you take all that stress away. As a local hotspot, expect to see countless local and famous shops and items for sale here, such as apparel, appliances, furniture, sporting goods, etc.
I can say that the River Park Shopping Center is quite enormous. They offer tons of options, but I likely enjoyed watching a movie at Regal Edwards Fresno movie theatre. If you want to check how shopping centers are in Fresno, don't forget to visit River Park Shopping Center.
Aside from Fresno's fertile land that contributed a lot to its flourishing economy, the city has diverse places to discover that you may come back for more. Exploring Fresno gives you a California experience unique only in this metropolis.
I hope I was able to help you select which tourist attractions you want to include in your trip to Fresno. I would love to hear from you and engage in deeper conversations if you have any additional insights and suggestions.