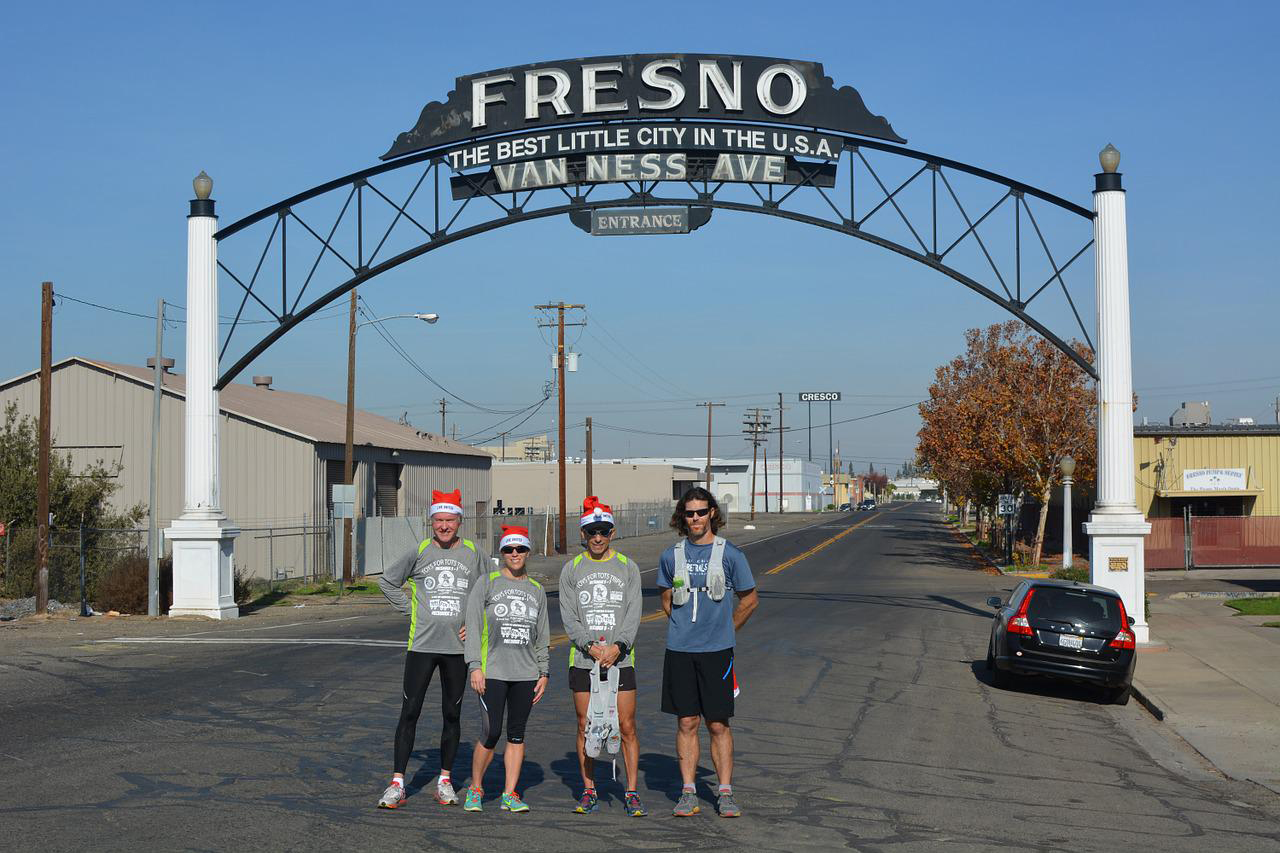 Fresno, California, is the biggest city in the greater central valley region and one of the essential metropolises in Fresno County. With a land area of over 116 square miles, locals named this community after the plentiful ash tree.
Fresno is a lively neighborhood with various must-see attractions and enjoyable activities. This town has made significant contributions to agriculture, populated with farmland rich in harvests. This location, however, is about more than just growing and generating local goods.
This city is ideal for those under 21 who struggle to find a good nightlife scene. So, if you want to begin your journey to the large town in San Joaquin Valley, we have identified the best 11 best things to do in this community. Visit this metroplex's beautiful movie theaters, arcade games, diners, and farmlands.
1. Regal Manchester – Fresno
The Regal Manchester, located on Shields Avenue in Fresno, is a significant movie theater subsidiary of the Regal group, one of the largest movie theatre chains in the United States. The branch in the Fresno Cinema complex has multiple screens with different formats and shows new releases, plush seating, and a concession stand.
This cineplex is among the finest in town, and everyone will enjoy its cozy and clean ambiance. For the convenience of its patrons, the venue provides reserved seating, and you will have your equipped seats when entering the auditoriums.
Before entering the movie theater, you can stop by the concession stand to get snacks to eat while watching the movie. Nachos, pretzels, classic popcorn, and a soda are the best and most highly recommended foods. Streaming a film is best with their 3D format with the best surround sound.
2. Bowlero – Fresno
Bowlero, located on Blackstone Avenue in Fresno, is a long-standing chain of bowling alleys that offers casual grub and pitchers, leagues, and party events. This hall takes the bowling experience to a new level, with modern facilities and retro style. There is also an arcade, gift shops, and various premium sports channels.
Bowlero is one of the go-to places for everyone, especially those under 21 who enjoy playing bowling and arcade machines in one location. You will love the shuffleboards and their lane side menu of veggie spring rolls, party platters, oven-fired pizzas, and premium drinks.
The bowling alley hosts infrequent events which everyone is happy to attend. Aside from hitting balls at the laneway, you can also play the latest and coolest arcade games, including Mario Kart, The Walking Dead, pinball machines, and carnival-inspired classics. Furthermore, playing billiards or pool is entirely legal.
3. Forestiere Underground Gardens
Forestiere Underground Garden is an open-air museum in Fresno, California, comprised of a sequence of underground buildings built by Baldassare Forestiere, an immigrant from Sicily, over 40 years from 1906 to 1946. This primary structure is a living, remarkable, and unusual illustration of vernacular architecture.
Everyone will enjoy the unique underground experience, suitable for people of all ages. The site has appeared in the New York Times, Los Angeles Times, Sunset, and Enjoy Magazine. It is mentioned on the National Register of Historic Places and is State Historical Landmark No. 916 in California. Additional notable feature includes the television show HGTV's Xtreme Gardens and Huell Howser's California's Gold.
Visiting the underground gardens will never be complete without looking into the numerous fruit-bearing trees and vines up to twenty feet underground. In addition, there is music, meals and drinks, an artisan market, and a yoga session in the compound.
4. John's Incredible Pizza – Fresno
John's in Fresno is a family-friendly pizzeria chain with arcade machines, bowling, bumper cars, and laser tag. This diner and occasion venue have fantastic deals, promotions, and activities for people of all ages. You will be able to enjoy food, rides, and games all in one location.
This Fresno branch of an incredible all-you-can-eat food place filled with fun activities is why people love it. The massive indoor family fun entertainment center features a great dining option with Fun World arcade of more than hundreds of newest arcade machine games, lifts, and attractions.
Have fun in John's Incredible Pizza chain! This excellent recreation hub will offer you a unique pizza buffer paired with a wide variety of freshly made fried chicken, pasta, salads, soups, desserts, etc.
Also, try the dozens of the latest video and redemption games plus exciting rides, including the competitive Boogie Bump Bumper Cars, the fast-whirling Twister thrill ride, Frog Hopper tower bounce ride, and Kiddie Convoy 4-wheel driving ride.
5. Fresno Breakfast House
The Fresno Breakfast House is a charming diner that serves homemade breakfast in a painting interior with garden seating, meals with generous portions, delectable flavors, and has an enticing aroma. There is a hot cup of coffee, juicy sausage, lean ham, crunchy bacon sizzle, and freshly made pancakes.
This homestyle venue, which opened in 1999 and is in the Pavilion West Shopping Center, is open to people of all ages and serves a delicious meal all day. Tellawi Lounge, which is notable for its menu, is connected to this dining spot. In addition, the place has an entertainment spot that can accommodate up to 130 people at a time.
Their breakfast Mary is the best in Fresno, and you should try one the next time you are there. In addition, the Fresno Breakfast Club, Egg Benedict, Double Bacon, House Scramble, and Special House Omelet are house favorites served in generous portions.
6. Vibez Lounge
Vibez Lounge on Olive Avenue, founded in 2020, is a diner with the owner believing that the place would create a good feeling and energy. They aim to provide a one-of-a-kind, fun, and memorable experience with our inspired cocktails and food. The venue has an open patio that can accommodate a variety of events.
Despite its first impression as a bar, Vibez Lounge is a cozy spot and one of the best places for individuals under 21 to hang out and enjoy momentous music events and fantastic food. However, they must go together with an adult and can only visit until 7 p.m. They are also not allowed to savor alcoholic drinks and can only order non-alcoholic beverages.
Aside from great drinks, this gastropub serves delectable meals such as Tri-Tip, Fried Chicken Sandwich, Brussels, Mini Queso Tacos, and Taquitos. This restaurant also boasts Mexican cuisines such as Queso Tacos, which should be on your upcoming order.
7. India's Oven
India's Oven serves the freshest and most authentic Indian dishes to every diverse group of delighted customers in Fresno, California. Established in 2005, the restaurant uses only the finest ingredients and spices, with a solid Northern Indian influence of Mughal Foods.
This location serves lunch and dinner to all customers. Everyone is welcome to sample the diner's delectable menu, and its new banquet hall would be something fit for your every intimate occasion. The place is a top-notch Indian restaurant in town.
When dining in India's Oven, do not forget to include the house's favorites in your meals, including Butter Chicken Curry, Chicken Biryani, Chicken Tikka, Tandoori, and Chicken Korma Curry. Also, do not forget to include extra plates for Samosa, Lamb Biryani, and the sumptuous Garlic Naan to complete your authentic Indian meal experience.
8. Ghost Golf
Ghost Golf is a Miniature Spot in Fresno, California, open to individuals of all ages. The spot is famous for Fresno's spookiest entertainment center on Blackstone Avenue between Shaw and Barstow, next to White's pets. Ghost Golf combines the best parts of a haunted house with eighteen holes of enclosed mini golf.
When it comes to combining creepiness and fun gameplay in one location, this is one of the finest recreation spots in Fresno. You can splurge and play a variety of arcade machines and games consoles. Furthermore, they provide a site for your most remarkable events.
Inside, you will see flying ghouls, a singing skeleton frequency band, and a variety of other cemetery design features that will amaze you when they come to life during your golf game.
Ghost Golf experience is best, especially if you can participate in the site's featured The Mummy's Revenge shooting gallery. Their arcade's best finds include a mega pinball crane, AirHockey, etc.
9. Dave and Buster
Dave and Buster's in Fresno is a family-friendly chain that serves American food and arcade games in a sports-bar setting. Just off the Yosemite Freeway near Park Crossing Shopping Center, this location provides event venues, occasion packages, and the most exemplary employees to turn things from ordinary into a victorious juncture.
The location is one of the best recreational spots for everyone, particularly those under 21 who enjoy arcade games and virtual reality experiences in an all-in-one set. You'll never run out of fun to play with or meals to eat because they offer almost everything.
As a supporter of delivering the best service to its customers, you can look over the restaurant's allergy menu to ensure that you have the best meal possible without worrying about developing an allergic response afterward.
Billiards and bowling alleys are also among the challenging games available here. Have a good time at Dave and Buster's!
10. Simonian Farms
The Simonian family owns Simonian Farms, a highly regarded produce market and museum in Fresno, California. The farmer's market sells a variety of locally grown fruits, grain products, and honey. Because of its yield, vineyards, pastures, and farmlands, the plantation has become a local tourist attraction.
This unique farm in the San Joaquin Valley, south-east of Fresno, California, caters to people of all ages. You can go back to the days of balloon tire bicycles and pedal automobiles and shop among the valley's most delicate and most extensive collection of dried fruit and nuts.
Visiting this vast cropland is possible through tour guide programs available on the market. Make the most of your trip by buying locally grown produce and the favorite Dried Fruits, Raisins, and Nuts Combo.
If you enjoy bulk deals, pair their Bountiful Harvest product with the massive Mountain Top Basket. Prepare to enjoy the country life at Simonian Farms.
11. Fresno Grizzlies
The Fresno Grizzlies are well-known among sports fans, and their popularity is growing. The team is a California League Minor League Baseball squad and the Colorado Rockies' Single-A associate. They play their home games at Chukchansi Park in Fresno, California, opened in 2002.
All home games and tournaments featuring the Fresno squad are open to the public. They provide a pleasant and friendly atmosphere, especially for those under 21, who eagerly await each competition at the town's local stadium.
The Grizzlies gained national attention in 2015 when they played a match as The Fresno Tacos to commemorate the metropolitan area of Fresno's yearly Taco Truck Throwdown, which included a specifically made tacos uniform.
The best time to watch the Fresno Grizzlies is when they compete in national championships. Waiting patrons can eat at the enclosed concession stand while feeling tense if the team hits numerous home runs.
Fresno's many hotspots, global citations, and international tourist attractions make the city one of the best sites to visit in the grater valley region, especially for individuals under 21. Those who would like to experience a unique blend of cultures are welcome to stay and explore the vicinity.
Fall in love with the vibrance this city has to offer, and who knows, you might be staying here for good.
We hope you love our trusty Fresno guide. It is also our pleasure to hear from you! If you have any advice for spots we should visit that we haven't mentioned, please leave them in the comment thread below. We appreciate your every response.