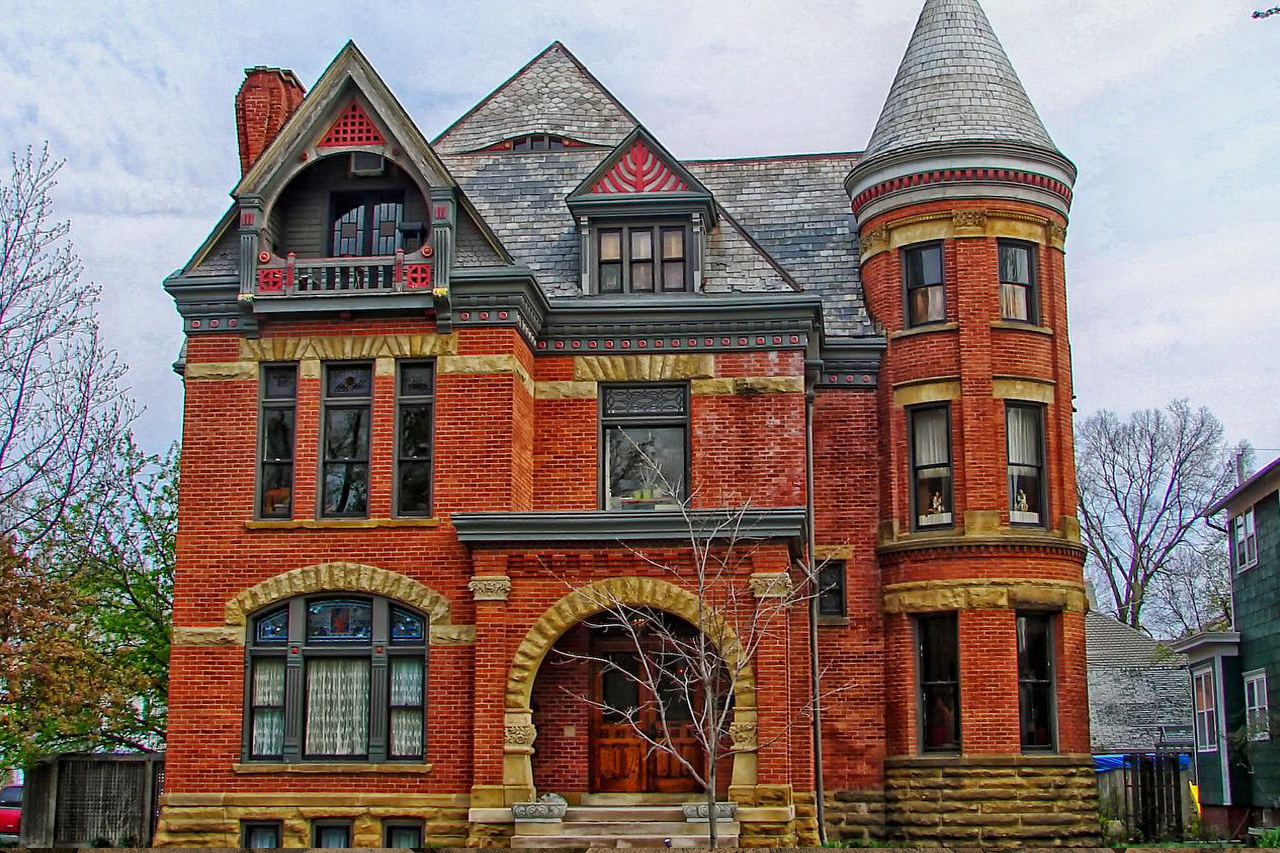 Fort Wayne, The Summit City, is a sprawling metropolis in Allen County, Indiana. This second most populated site in Indiana State has so much to offer, so narrowing it down gives you all the best finds.
There are significant eye-catching attractions in this large urban area in Northeastern Indiana. Even if nightlife is still out of reach for those under 21, there is a large pool of other famous places.
If you are trying to find a location to splurge on your weekends or vacation and are having difficulty deciding which ones are best for people under the age of 21, we handpicked a list of the top 11 best things to do. This listicle contains escape rooms, karting facilities, and cultural centers that you can add to your list of must-see tourist spots in this metroplex.
1. Room to Escape
Room to Escape is an exceptional interactive experience on Allen Avenue in Fort Wayne, Indiana. This game place is the town's first escape room, which opened in 2015. You will get stuck in a room with your family and friends; then, you'll have to decipher codes and puzzles.
This mind-boggling game is best played with families, especially individuals under 21 who love mysteries and puzzles while cracking codes and other important information. Everyone will surely love to participate in finding clues in one hour to escape the room to move to the next phase.
Choosing a theme for your room to escape encounter can be difficult, so begin with the cabin for a little easier getting out. If you want the most challenging space, choose the dining room caper, and prepare to break free in less than 60 minutes. The lab comes next, and it fits the bill perfectly.
2. Foellinger-Freimann Botanical Conservatory
The Foellinger–Freimann Botanical Conservatory is a confined greenhouse located in downtown Fort Wayne, Indiana. The facility, which opened in 1983, has a 25,000-square-foot seasonal display garden, an oasis exhibit with a waterfall, a Sonoran Desert display, and an observation deck and exploration garden totaling 100,000 square feet.
Visitors, particularly those under 21, who enjoy interacting with nature and exploring wildlife ecosystems for various species, will appreciate the expansive space. Everyone is welcome to view the exhibit of over 1,200 plants from 502 different species and 72 different types of cacti. Aside from the shows, there are a variety of activities available inside the conservatory.
Individuals under 21 will enjoy biking, ziplining, kayaking, and hiking at the Foellinger-Freimann Botanical Conservatory. There are summer camps and activities in the area that you should also include in your schedule. Plus, the Bee Observation Hive is a new attraction worth your visit.
3. Science Central
Science Central, located on Clinton Street in Fort Wayne, Indiana, is a small interactive science exhibit housed in an old, converted power plant. There are three floors of entertaining and informative displays, and each ground has a lot going on.
Everybody will love the unique science exhibit in this place with an average space where you can explore it in two hours. This science fair showcases fun activities that discuss everything from magnetic fields to weather to gravity to fossils. The center will fill you with many learnings here, worth your time.
The slanted room on the ground floor, which has a unique angle and a fun disoriented feel, is Science Central's attraction that will pique everybody's attention. The play area is also visible on the third floor. There is an indoor cafeteria, and after an entertaining trip, indulge in some hotdogs, pizzas, and a cold beverage before departing.
4. Fort Wayne Food Tours
Fort Wayne Food Tours is a guided tour in the heart of Downtown Fort Wayne. You can take a 3.5-hour cultural, social, and gastronomic walking trip downtown on a 1.25-mile thread. Every year, Fort Wayne Food Tours eagerly shares the flavors, heritage, and architectural style of downtown.
The rich culture of this community is something worth talking about, so the food tour commenced in 2017. People under 21 who enjoy the incredible culinary culture and historical knowledge will enjoy the package. This Summit City can brag about many homegrown restaurants and chefs to the rest of the world.
Fort Wayne Food Tours is worthwhile, especially if you sample the flavors of several most pleasing diners in town, such as The Gas House, The Hoppy Gnome, Proximo, and the famous DeBrand Fine Chocolates. So come hungry, get a good bunch of acquaintances, and leave satisfied!
5. Combat Ops Entertainment
Combat Ops Entertainment is a full-service family entertainment center on Ley Road in Fort Wayne, approximately 33,000 square feet in size.
This arena has one-of-a-kind battle-themed family entertainment, bowling alleys, and a cafeteria with food and beverages for everyone.
The platform is appropriate for people of all ages, and families will appreciate the amenities provided. The Combat Ops Entertainment Caliber Café serves made-to-order pizza, tacos, chicken tenders, hot dogs, and refreshments. Mission-Based Laser Tag, NERF tag, Indoor or Outdoor Axe Throwing, Redemption Game Room, Mini Golf, Mini-Bowling, Laser Maze, and various activities are available here.
One of the best aspects of the zone is its outdoor space, which is quite large. Under their 1,600 square feet canopy, you can enjoy the great open air, games, and your preferred drink. There are cornhole, darts, and gigantic Jenga games set up to enjoy.
6. Fast Track Racing
Fast Track Racing, located near Darlington Farms in Fort Wayne, is an 11-year-old kart racing facility. This space was first opened in 2014, with all-electric karts racing around the area, thus being an environmentally friendly arena. Each race has a limit using a cutting-edge timing system.
This platform is one of the most suitable zones for individuals under 21 who love to drive cars but does not have the legal capacity yet. Kart drivers here must be 13 years of age and above. They have courses designed for everyone, from the novice to the seasoned kart enthusiast. Furthermore, this is one of the area's most extensive indoor tracks.
You can choose your kart types if you want to drive around these courses from double seater, pro speed, and top speed. Also, this place has updated arcade games, including Minecraft Dungeon and the Walking Dead game.
7. Lakeside Park
Lakeside Park has over 23.8 acres and is at 1401 Lake Avenue. The recreational spot has a link where you can walk past the nearby street grid since 1908—ornate furniture and flowerbeds in historic photographs.
Pavilions, large courts for sporting events, a mini library, walking paths, and a lagoon for fishing activities are available at the venue.
Everyone will love the ambiance of the place. This enormous park has a beautiful floral display known as the sunken garden, which encompasses a rose garden that you will appreciate. Also, the site has pavilions that can seat up to 80 people, which is a good place for events that overlook the park's beauty.
The Little Free Library is one of Lakeside Park's most popular spots. This space was a community collaboration project that ran in 2019. Visit the Little Free Library the next moment near Lakeside Park to pick up or return a book.
8. Lazer X
Lazer X, located on Fernhill Avenue in Fort Wayne, is a lively entertainment center that offers space-themed laser tag, an arcade, and a private party room. The arena is currently one of the best in North America. It is the top-ranked laser tag and amusement center in the Midwest.
This Midwest center has over 10,000 square feet and four levels that everyone under the age of 21 will enjoy. Their arcade room includes over 30 games, and winning ticket holders allow you to redeem rewards. Large event spaces are available, and an indoor kitchen serves freshly made pizza.
There is no need for protective wear because packless and adult phasers use harmless lasers when playing. In addition, there are Jurassic Park games, Moto GP, Super Cars, and a Star Wars Battle Pod in the arcade. The best part is that this spot is also ADA compliant, making it accessible to everyone.
9. Promenade Park
Superior Street's Promenade Park is a riverfront open space in Fort Wayne. The first phase of the transformational Riverfront Fort Wayne project, which opened in 2019, has plenty of nooks and crannies, an extensive, terraced boardwalk, and an event pavilion.
Everyone will enjoy this new hotspot along the river's edge, where you can also go water activities and canoeing. Fort Wayne Outfitters rents kayaks and canoes and paddleboards for standing paddling. In the area, there is a coffee shop and swinging benches.
Promenade Park is a photogenic area with numerous art statues, making it ideal for people who want to post a good photo on social media. There are also cornholes and ping pong tables for fun small games; remember to bring your equipment.
10. Foster Park and Golf Course
Foster Park and Golf Course, located along Old Mill Road, is a 255-acre ground park and public fields that opened in 2015. The 18-hole golf "Foster Park" course at the Foster Park Golf Course facility has a par of 71 and 6,434 yards of golf from the lengthiest tees.
Everyone is welcome to explore this lovely urban open space. Foster Park's attractions include swings and other play equipment, tennis courts, walking paths, flower areas, Abe Lincoln's Birth Cabin replica, and a cable footbridge. Three pavilions cater to up to 500 people.
Your visit will be worthwhile if you can play golf in Foster Park's broad golf club. You do not have to be competent to play; you'll be fine if you know how and where to strike the ball. Also, for those under the age of 21, the community garden within the large acre is something in which you should immerse yourself.
11. Spectrum Virtual Reality Arcade
Spectrum Virtual Reality Arcade, located on Parnell Avenue in Fort Wayne, is an engaging center with excellent virtual reality choices. The venue is home to the best VR Escape Rooms globally, over 80+ hit VR Arcade Games, and function rooms for your party needs.
This place is one of the best places for people under 21 who enjoy going on virtual adventures with their mates, families, or even themselves. This digital arcade includes an escape room and virtual game modes for participants to escape their nearly locked zone.
Every simulated encounter is unique. You can shrink in size and explore Alice in Wonderland's world, disarm an incoming nuclear warhead, and flee the House of Fear. Furthermore, with no token and no wait time perks, you will simplify your VR experience. However, children must be seven years old or older to have the best encounter.
The top sightings for people under 21 that we cataloged above are worth visiting. The variety of Summit City's hotspots is boundless, and shrinking it off to only the best finds is difficult.
Undoubtedly, this metropolitan area is among the Midwest's crown jewels.
We hope our handpicked list aided you in finalizing your Fort Wayne itinerary for your upcoming vacation. Please share any interesting places or hidden treasures in the comments section if you know of any engaging sites or hidden catches that you think are worth the top.