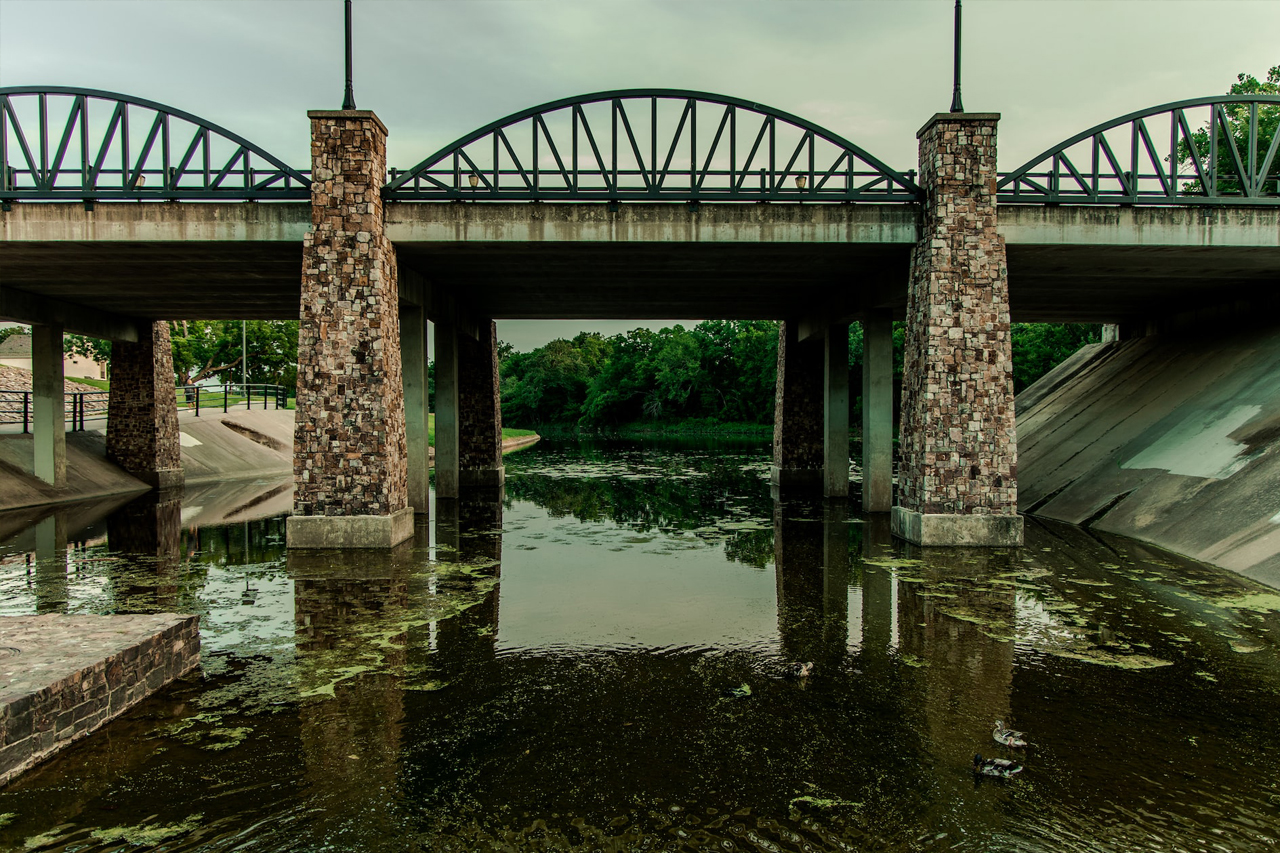 Dallas-Fort Worth offers the excitement of a big city. It has humble neighborhoods, massive employment opportunities, and world-class city amenities. Irving, Texas, is one of the economic powerhouses in the Dallas-Fort Worth area.
When you reach the city, you will see massive construction, a vibrant community, and impressive urban development. Irving is getting a lot of attention, and people everywhere consider this city the perfect place to relocate.
As part of the Dallas suburb, Irving creates a friendly environment with plenty of parks, shopping centers, and restaurants. It is the perfect place to live, and to convince you further, check this guide about the good and bad sides of Irving, Texas.
Is Irving an excellent place to live in? A Gem in the Lone Star State
The Good Side
The Great Outdoors
The most significant advantage of living in Irving, Texas, is its many outdoor recreation activities. The city will never bore you because there are plenty of things you can do here. You can also bike, hike, picnic, and unwind every weekend.
Head straight to the Campion Trails and traverse its more than 22 miles of greenbelt circling the Trinity River. Or check out the 30-acre California Crossing Park and enjoy its beautiful green scenery. Centennial Park is also excellent for fresh air, exercising, and relaxing.
The city also offers excellent places for sports. For instance, Fritz Park provides a venue for basketball, disc golf courses, and softball. With this park, you can also visit the Fritz Park Petting Zoo, where you can see and pet farm animals.
Other parks, such as Mustang Park and Dog Park, are great venues to spend time with your family, bond, and picnic during your free time. The city offers a friendly environment for every newcomer.
A Thriving Art and Cultural Scene
You have many opportunities to develop your passion, talents, or skills in the field of art. The Irving Arts Center is considered a world-class theater and a Smithsonian affiliate.
Here you can watch ballet performances, symphonies, and theater shows. Irving is also home to visual art connoisseurs or theater kids.
Mainstage Irving-Las Colinas Theater, located in the heart of the DFW area, is also worth your visit. Then, there are the Irving Archives,
Mustangs of Las Colinas Museum, Jackie Townsell Bear Creek Heritage Center, and Ruth Paine House Museum. These are excellent places to learn about the colorful and splendid past of Irving City.
A Big City Experience with a Whole Lot of Convenience
Irving is your place if you want to live in a gigantic city without the hustle and bustle of a well-developed metropolitan. It has the best location where you can conveniently access almost everything. You can enjoy the considerable city experience and find it affordable and convenient.
Irving has a strategic location where you can reach Dallas and Forth Worth in 30 minutes. It will allow you to enjoy the great DFW area without spending too much on transportation. The airport is also very near and within a 14-minute drive. It is one of the top areas to live in Lone Star State.
Impressive transit system
One thing that you will always adore about Irving is its excellent transportation system. It is easy to get around the city because of its comprehensive transport network. Irving is a commuter-friendly city with several selections of transportation.
You can enjoy the perks of the Dallas Area Rapid Transit (DARP) or the Trinity Railway Express. Getting around here is a total breeze, and you will never have commuting options. It is also easy to reach the airport using the Area Personal Transit System.
If you are traveling by car, Irving also has major highways that connect you to various parts of the DFW area. For instance, Highway 183 can run east to west while the I-635 covers the northern part of DFW. Its modern structure makes driving time less than in other major cities.
Cultural Melting Pot
You will find it difficult to believe, but Irving is one of the most culturally diverse cities in Texas and the entire United States. People living here come from all walks of life. You will meet different people with distinct backgrounds, languages, and ways of life. It is undoubtedly one of Texas' cultural melting pots.
On the good side, of course, you can meet and make friends with people different from you. You can expand your network, understand various cultures, and appreciate cultural differences.
The Bad Side
Public School System's B-rating
For families with school-aged children, the public school offerings of Irving, Texas, might be one of your primary concerns. The school system is less competitive than in other big cities in the state. It continues to garner a B rating regarding the quality of its education.
For example, the test rating of Irving public schools is 4 out of 10. It is seemingly a bad rating and puts the city in one of the bottom public school systems in the United States. It is lower than its neighboring cities, Plano and Frisco, which can be alarming to some parents.
Disturbing Crime Rate
The crime rate is also an issue in Irving. It has a staggering crime rate of 2,688 per 100,000 people. Comparatively, the rate is 9% higher than the US average. Based on Crime.org, Irving has a D-rating when it comes to crime.
It means that the city reports a lot of crime every year. Statistically speaking, 78% of the cities in America are safer when cooperating with Irving. It is a huge consideration, especially when relocating with your family.
What is the cost of living in Irving? Enjoy all its Tax Perks
The Good Side
An Affordable City in the DFW area
Based on recent data, the cost of living in Irving is lower than the national average. Housing, medical care, and other goods and services are cheaper here. You will pay less for utilities and transport when you live here. It is a competitive advantage of the city which movers always consider.
An array of housing options
Irving's real estate is lucrative, giving you a lot of options when it comes to housing. Irving has a special place for you if you can afford gated and golf course communities. Reasonable housing options are also available for professionals, new families, and international migrants.
After its closure, the old Dallas Cowboys Stadium opened opportunities for developers to establish residences around the area. Those finding houses in the DFW area will find Irving a perfect alternative to invest money and buy real estate.
Tax Perks in the Lone Star State
Of course, one of the most fantastic perks of living in Texas is being free from paying income tax. The Lone Star State is one of the few states in America that do not impose income taxes on its residents. Corporate taxes are also lower here, which is why many Fortune 500 companies choose to headquarters in Irving.
The Bad Side
Slightly higher food and grocery expenses
Of course, living in Irving is not all about peaches and rainbows. There are some drawbacks to living here. One thing that you will probably notice is that you will be paying more for your food and grocery.
According to data, an adult spends around $2,992 on food yearly in this city. The cost is higher than the average of $2,897. When you are living with a family, the cost can be increased, and you need to evaluate your monthly food budget to cut down food prices.
Higher property taxes
If you are a homeowner in Irving, you must be prepared to pay higher property taxes. Like other Texas cities, you have to pay an average of $3,300 in real estate taxes annually. With this amount, Texas ranks fifth among the cities imposing high property taxes.
It is 60% bigger than the median rate of the country. So, most of the residents are renters to save money from taxes.
Why work in Irving? A Plethora of Employment Opportunities
The Good Side
Booming Economy
The most desirable thing about residing in Irving is its booming economy. We all know that a thriving economy opens doors for employment, growth, and financial opportunities. Living here is an excellent opportunity to start a life because you have plenty of options to get your source of income.
As part of the DFW area, you will enjoy a lucrative job market from large businesses and industries. Many Fortune 500 companies have stations here, and you will always find it easy to land a job.
Irving supports over 8,000 businesses in various industries, such as life sciences, tech, healthcare, aerospace, retail, manufacturing, and aviation. Depending on your skills or expertise, the city offers plenty of options in various fields.
Giant companies like American Airlines, Exxon Mobil, McKesson Corporation, Toyota, and JCPenny have stations in Irving, too. With these multi corporations, job is abundant for every employment seeker.
Low employment rate
Another considerable advantage of Irving is its unemployment rate.
Its unemployment rate of 3.3% is lower than the country's median average of 3.9%.
Most of the residents have full-time jobs in the city. Along with plenty of job opportunities is a competitive salary rate.
When you work in this city, you can earn an average of $56,265, while those employed in the tech sector could earn as much as $100,000. It is highly competitive, and you will move to this city instantly once you receive a high compensation offer.
Easy commute
Even if you do not have a car for work, it would be easy for you to commute to this city. You have plenty of choices to use for your everyday commute. You can ride a bus, hire a cab, or use its express transit lane.
With these options, you will be on time to work. Traffic is also tolerable here, unlike in other cities in Texas. The highways are broad enough to accommodate the influx of vehicles during rush hours.
The Bad Side
Highly competitive working environment
Even though there are plenty of jobs available in Irving, you need talent, expertise, and skills to advance your career. Many people compete for a position in a specific company. If you want to step up to the corporate ladder, improving your technical know-how and being more competitive to secure employment in this city is essential.
Irving, Texas, is a great place to live, especially if you want to be in a city with plenty of employment. You can create a fulfilling life here because it has a competitive salary that can significantly afford the city's reasonable cost of living.
I would be delighted to see a comment from you! I hope you find this city an ideal place where you can relocate. And if you have some thoughts, please share them below.