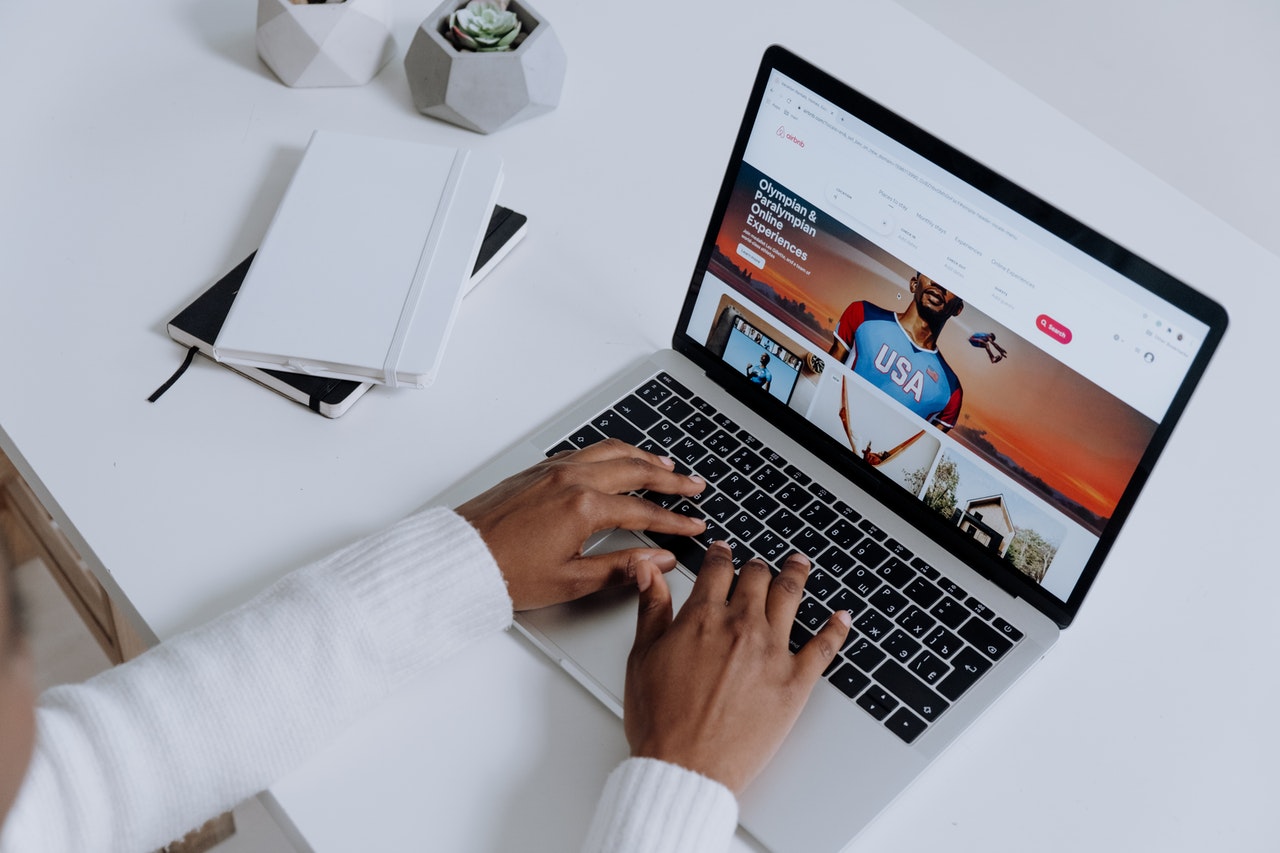 Airbnb offers its members a convenient way to pay for a booking without using a credit or debit card. It can be in the form of Booking Credit and Travel Credit.
The Airbnb Booking Credit does not expire. You can use this credit for your future bookings on the Airbnb platform. However, the Travel Credits of Airbnb members can only last one year from the date of its issuance.
Travel Credit and Booking Credit are credits offered by Airbnb. Travel Credits correspond to Airbnb coupons issued for promotional purposes. They are not refundable and not transferable and usually have an expiration date. You can receive Travel Credit by referring Airbnb to a friend.
On the other side, Booking Credit is a store credit provided as an alternative for cash. Members can get a Booking Credit upon qualifying for cancellation. Like Travel Credit, you cannot redeem a Booking Credit for money.
Can I give my Airbnb credit to someone else?
You cannot give Airbnb credit to someone else. Both Booking Credit and Travel Credit are non-transferable. Only the account owner can redeem these Airbnb credits.
More about Airbnb Booking Credits
There are instances that you need to cancel your reservation. It can be a health or emergency issue that might happen along the way. If you qualify for a cancellation, Airbnb gives you the chance to receive a Booking Credit.
It is a substitute for a cash refund where you can redeem by booking another accommodation. You can use the Booking Credits anytime as they do not have an expiration date.
Booking credits are not refundable and cannot be converted to cash or any gift card product. You are also not allowed to purchase or sell Booking Credit in any way. Only Airbnb, through its platform, can give Booking Credit to users.
Here are the essential things how Booking Credits work:
If you are eligible for cancellation, Airbnb can either refund the cash or give you credits. The amount you used for booking also corresponds to the number of credits you get.
Once you opt to receive Booking Credits instead of cash, you can instantly get a refund. Airbnb automatically adds the credit to your Airbnb account.
You cannot use Booking Credit with other platforms besides Airbnb. Once you book another accommodation, you can use the credit upon check out. Booking credit only appears on the checkout page, where you have the option to use it instead of card payments.
You can opt not to use your Booking Credits instantly on your next booking. Since the credits do not expire, you can use them anytime that you want.
If you book a property less than the amount of your booking credit, the unused balance will stay in your account. You can use it in your next booking, too.
More about Travel Credits
Travel credits are part of the promotional strategy of Airbnb. You can earn travel credits by joining Airbnb through the invite link or inviting a friend to join.
Travel credits from an invite link

If you get the travel credits from a referral link, you will receive a referral coupon in your account. The coupon automatically appears during your checkout.

Remember that you must have a Qualifying Reservation to get a referral travel credit. It means that you need to meet the required minimum value for your specific booking. The minimum amount varies depending on the email sent by the platform.

A Qualifying Reservation can be in the form of:

Qualifying Home Reservation
Qualifying Experience Reservation
Qualifying Hosting Reservation

You can earn up to $5,000 per member for this promotion. The amount applies to Qualifying Home Reservations and Qualifying Hosting Reservations. For Qualifying Experience Reservation, the total amount you can get is $2,000.

Travel credits by inviting a friend to join Airbnb

You can also earn travel credits when you invite your friends to join Airbnb. Your friend must sign up for Airbnb through the referral link you sent. The friend must complete a qualifying reservation for the credit to your account.

Once your friend makes a reservation, the credit will add to your account. Take note that your friend must complete a qualifying trip for you to obtain travel credit. You can use your travel credit on the checkout page once you make your reservation.

Airbnb sends you a code to be able to redeem the travel credit. You can input the code once you reach the checkout page when booking. It is crucial to use the credit after the issuance before it expires.

There are some limitations to travel credits. You cannot use your credit if you book a reservation for 28 nights or more. You cannot also combine travel credits from multiple accounts. Again, the credits are not transferrable. It violates the platform's policy if you combine credits from different accounts.

All credits are tax excluded. You need to pay the corresponding taxes once you use credits with Airbnb. You might be paying VAT for every booking using Airbnb credits.
Can you get refunds on Airbnb?
Booking credits are usually obtained when a guest cancels an accommodation on Airbnb. The platform can provide refunds if you meet several qualifications. Airbnb forwards the amount to your account or gives credits depending on your preference.
Airbnb can give a refund if you provide an acceptable reason for the cancellation. The Airbnb Guest Refund Policy must also cover the reason for requesting a refund. It must be a justifiable travel issue stated under the Airbnb policy.
Here are the things you should remember when requesting an Airbnb refund:
Admissible travel issues according to the Airbnb Guest Refund Policy

The policy outlines the following issues you can use as valid reasons to cancel your booking:

Non-committal host – when the host cancels a reservation within 24 hours of scheduled check-in, you can ask for a refund. You can also raise this issue if the host gives you incorrect lockbox codes. Then it becomes impossible to access the property.

Unsafe Airbnb property – if you notice that the property is not ready for check-in, it is a valid reason to cancel. When you arrive at the property and the host fails to prepare and clean it, you have the right to request a fair refund. You can also check for safety issues like infestations, broken locks, and foul smells.

Wrong listing description – inaccurate data in the listing is a reason to cancel a booking. If the host stated a four-bedroom house, and you see only three, you can also request for refund. Ensure that all the things mentioned in the description are the same as the actual property.

Issues during the stay – while on the property, you encounter problems, you may ask for a refund. Some issues can be boiler breaking during winter, hot shower not working, etc. If the host cannot address the issue adequately, you can cancel the rest of your booking.

Report the issue to cancel the booking

Within 24 hours after check-in

If you identified a travel issue based on the platform's policy, you must report it up to 24 hours after check-in. Airbnb will reimburse your expenses (in total amount) using the Airbnb platform. The support center can also help you find similar accommodation based on your needs. However, Airbnb has the power to decide if the reported issue qualifies for a refund.

More than 24 hours after check-in

If you report the issue after a day of your check-in, Airbnb reserves the right to review your concern. Airbnb may or may not refund the total amount based on the extent of inconvenience suffered.

Claiming of refund

You must report the travel issue through telephone or writing within 24 hours to get a claim. You can contact the Airbnb Resolution Center to report the problem. It is vital to submit photographs, videos, and tangible evidence to support the claim. Make sure that you coordinate well with Airbnb. You must respond immediately if the platform requests additional information.

It is also crucial that you agree to vacate the property to receive a refund or claim. If you choose to stay, Airbnb can only give you a partial refund of the expenses you paid.

Request a bigger refund through Airbnb Resolution Center

If you are not satisfied with the amount refunded, you can consult the Resolution Center. You can claim a bigger refund by making another request using the said resolution center. You have 60 days to process your concern right after you checkout for this to work.

Here are the steps you should do to ask for a refund using the Resolution Center:
Visit Resolution Center
Choose the reservation you want to request for a refund
Select the reason for the refund
Entire the amount you want to receive and currency
It may help you get the amount you want, especially when you cite a justifiable reason for a refund.
How fast does Airbnb refund?
Airbnb will automatically send your refund within the day you cancel a reservation. Depending on your payment method, it will take up to 15 days for the refund to reach your payment account.
Depending on the payment method used, here are the timelines you should expect for the refund:
24 hours
Airbnb for Work credit
Airbnb gift credit
Hongbao credit
PayPal
One business day
Up to 5 business days
Up to 15 business days
Major credit cards, including prepaid credit and debit cards
Other payment methods
Apple Pay
Google Pay
Postepay
Yet, the refund amount you get depends on the cancellation policy of the rental. Airbnb has several cancellation policies you need to know. It includes a flexible, moderate, and strict cancellation policy.
Flexible cancellation policy

Under the flexible cancellation policy, you can cancel your reservation for free. If you cancel the reservation within a day before check-in, you can get a full refund. When you cancel within 24 hours of check-in, you can get a refund with a deduction of one nightly rate and service fee.

Moderate cancellation policy

You can get a full refund for this cancellation policy if you cancel five days before the check-in date. Canceling four or fewer days entitles you to a 50% refund less the first nightly rate and service fee.

Strict cancellation policy

Under this policy, you need to cancel your booking within 48 hours after making a reservation. You have fourteen days to cancel before the check-in date. If you fail to cancel within the said window, you can only receive a 50% payment refund. It excludes the service fee.
You can receive a service fee refund if you cancel during the required timeframe. It also applies to flexible and moderate cancellation policies.

Airbnb credits are a great way to manage your booking frugally. It gives you the option to get a refund automatically or pay a reservation without a credit or debit card.

Nevertheless, they are still subject to guidelines so that members can use them properly. May this page provide you with comprehensive information about Airbnb credits.