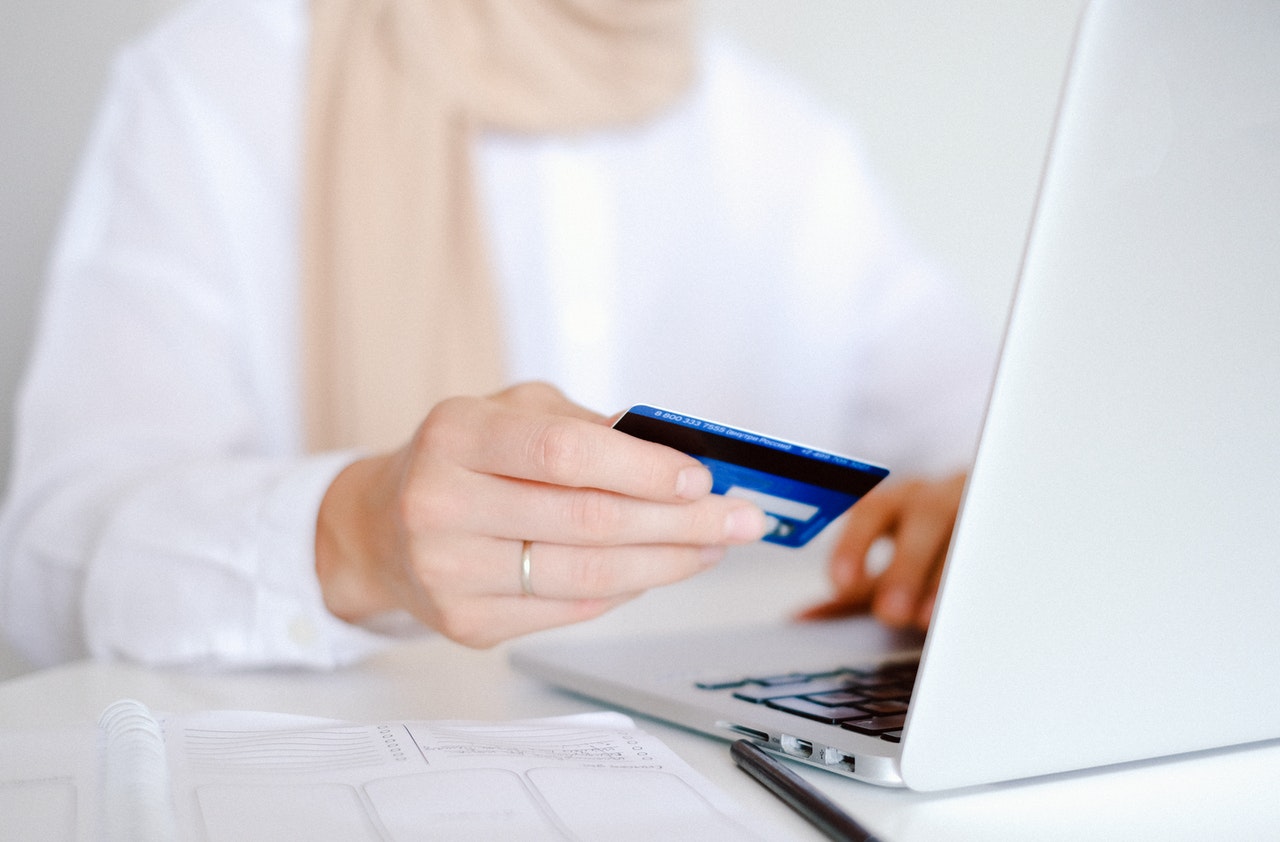 You can use your debit card as your preferred mode of payment for Airbnb if your card has a Mastercard or Visa logo. Ensure that your debit card has enough funds to cover the cost of your Airbnb stays so that they will not decline your transaction.
Having your debit card as your mode of payment can function similarly to how you would use a credit card for Airbnb transactions. You can save your card payment information on your Airbnb account to easily debit future transfers. Visa, MasterCard, American Express, JCB, and debit cards that Airbnb can process as credit cards are examples of cards accepted by Airbnb as a mode of payment.
To put a credit or debit card to your account, follow these steps:
Log in to Airbnb using a web browser.
Navigate to the Payments and Payouts tab.
Add a Payment Method.
What Credit Cards Can I Utilize to Pay for Airbnb?
Most major credit cards, including Visa, MasterCard, American Express, and Discover, are accepted by Airbnb. Some of these major credit cards can earn you additional rewards for Airbnb stays while also allowing you to redeem those rewards for different Airbnb transactions.
Airbnb customers widely use credit cards because of their benefits. Visa, Mastercard, American Express, and Discover offer travel rewards points to their patrons. Airbnb typically charges credit cards as quickly as the bookings are acknowledged.
All of the cards allow travelers to earn rewards for expenditure on Airbnb. Furthermore, Airbnb purchases are coded as "travel" on credit reports, triggering credits and bonus points in the travel category. Users can also designate one of their saved credit cards as their default payment option on Airbnb. This gesture makes it easy always to use a credit card for Airbnb.
Prepaid credit cards are accepted, and Google Pay, Apple Pay, and PayPal for virtual card payments. Customers prefer using Cards in paying your Airbnb to stay because it guarantees convenience to both parties. Offline or settlements made violate the company's Terms of Service and may result in revocation from Airbnb.
Credit Cards Best for Airbnb Stay
Capital One Venture Rewards

Customers can earn up to 2 miles for every dollar spent. They can even earn five miles for every buck spent on Capital One Travel rental cars and hotels. The variable of annual percentage rate varies from 15.99 percent to 23.99 percent, and there are no foreign transaction fees. Users can use miles to get reimbursed for previous travel transactions.

Chase Sapphire Reserve

This credit card comes with a $300 yearly cashback reward and 5x points on air travel, and 10x points on rental cars and vacation rentals purchased through Chase. Benefits include a free DashPass subscription and 3x points on meals and drinks.

Chase Sapphire Preferred

The Chase Sapphire Preferred Card users receive a $50 yearly hotel credit and 5x points on Chase travel purchases. Other benefits include three times the points on online grocery purchases, three times the points on dining, and three times the points on select streaming platforms.

American Express Green

The American Express Green Card is excellent for travel, public transportation, and dining out. It provides 3x membership reward points for both dining and travel perks. In addition, American Express Green cardholders receive membership rewards points on all other purchase decisions.

Citi Double Cash Card

This type of credit card gives you double cash back. There are no cashback restrictions, no ambiguous categories, no annual payment, and all cardmembers need to do to receive cashback is make their minimum payments every month on time.

Bank of America Premium Rewards

Bank of America Premium Rewards Credit Card enables you to make infinite points that never end. The sign-in bonus offer includes 50,000 bonus points after spending $3000 on items. You should purchase within the first three months of opening an account to avail of their perks. Another fantastic benefit is that users can receive up to $200 in travel statement credits.

Bank of America Travel Rewards

This Credit Card has a good reward of 25,000 online welcome bonuses worth around $250. Cardholders will earn 1.5x points on all items purchased and will have a 0% APR for the first 15 billing cycles. There is no recurring fee for a yearly required payment or foreign transaction cost like other credit cards every time you use this.

Deserve Pro Mastercard

The Deserve Pro Mastercard comes with a free one-year Priority Pass subscription and up to $600 in cell phone protection. There are also three percentage cash backs on travel, 2 percent cash back on restaurants, and 1 percent reward points on all other purchases. There is no annual fee and no foreign transaction fees. You can also have a MasterCard world benefit, among the other advantages.

Discover It Miles

Users of Discover It Miles benefit from no yearly fee, unlimited 1.5x miles on all purchases, an infinite miles-for-miles match at the end of the first year, and the ability to redeem miles for travel or cash. Miles never ends, and there are no blackout dates, allowing cardmembers to fly with any air carrier at any time.

Wells Fargo Propel American Express

Some of the key features of the Wells Fargo Propel American Express Card usually involve cell phone protection up to $600, retail security, and My Wells Fargo Bargains. Credit is also available for various travel benefits, safeguards, and insurance products.
How Long Does It Take for Airbnb to Charge a Credit Card?
Airbnb will charge your credit card as soon as your reservation is acknowledged. If you are using a payment plan via credit card, they will charge you a portion of the total costs upon confirmation, and then they will automatically set the remaining balance upon lists of your check-out dates.
Many clients utilize credit cards because of considerable perks. The Host does not acquire that payment amount until 24 hours after the guest scheduled check-in, regardless of how far in advance they book. This gesture gives both times to parties to double-check that everything is as anticipated.
Airbnb also provides payment plans for guests who want to travel now and pay the remainder later. This act is a flexible plan for cardholders to be flexible in their payment terms.
Payment Plan Eligibility
You're using a credit card, a debit card, PayPal, Apple Pay, Google Pay, or Airbnb credits to make your payment.
You are making a payment in a currency other than the Indian rupee (INR).
The reservation is worth at least $50, including fees and taxes, excluding credits or vouchers.
The start date of your reservation is at least two weeks or 14 days in the future. The cancellation policy of the listing determines how far in advance you must reserve.
The booking is not for a long-term stay of 28 nights or more.
You are not reserving an Airbnb for Work.
Cards Rejected
Airbnb can turn down credit card payments for a variety of reasons. They will not directly inform Airbnb of the particular cause in most cases. To avoid these circumstances, you need to verify that your credit card number and billing information are correct, that it has funds available, and that your card has not expired.
How Do I Know If Airbnb Has Accepted My Payment?
You will obtain an email that your reservation is confirmed and Airbnb has collected your payment. You can also check the reservation status if confirmed by going to your reservations, calendar, or message in your Airbnb account.
Airbnb has obtained payment after the hosts accepted the trip request or automatically via Instant Book. When the guests submit a reservation request, Airbnb may place a hold on their payment method, which they call authorization for the total amount of the reservation.
If your reservation is accepted, the authorization becomes an accurate fee, and they will debit the amount from your payment method.
If they deny your booking or it passes, the authorization will be removed from your payment account or appear as a refund. The consent may take up to 7 business days for them to release.
Airbnb must acknowledge your card before completing an existing reservation or making new reservations. Established reservations will be unaffected.
To confirm, go through the following steps:
Navigate to Payment Methods.
Examine the payment options available.
Select Confirm card if a card needs to be confirmed.
To confirm the card, follow the steps provided on the page.
Can You Pay Monthly on Airbnb?
You can do monthly installments on Airbnb for long-term reservations. This payment term works for stays of 28 nights or more. There is a fixed monthly price at the start of the appointment, and you can continuously monitor your payment and total cost on every billing receipt.
In this case, they combine the payment for a long-term reservation with the first-month down payment. The management will charge you for this upfront, but Airbnb will not release it to the Host until 24 hours after check-in.
Your successful payment will reflect on your monthly billing statement. Monthly Airbnb installments are charged to your second payment to the same payment option approximately one month after check-in and succeeding months for the length of your bookings.
How Do I Redeem a Gift Card on Airbnb?
You need to enter your gift card and PIN on the redeem gift card page of Airbnb through airbnb.com/gift and select "redeem the gift card." By saving the gift card, you agree to the gift card terms made by the management.
You can redeem gift cards on Airbnb for any stay, Experience, or Online Experience. The funds added to your Airbnb account from a gift card will not expire. Airbnb gift cards are available in the following countries: the United States, the United Kingdom, Australia, Canada, Germany, Spain, Italy, and France. Please remember that gift cards must be purchased and spent in the same currency.
US residents can only redeem gift cards purchased in the United States. The person you will give a gift card to must have a valid payment method in the United States. Then you can apply the gift card value to any residence or experience anywhere in the world.
Where to buy Airbnb Gift cards
The best venue to buy an Airbnb gift card is at airbnb.com/giftcards. Gift cards purchased on Airbnb.com are only available in digital form. You can personalize your card to suit your needs. You can have your digital cards delivered through emails.
On the other hand, you can have your physical gift cards readily available at participating retailers. You can purchase a physical card at participating stores such as Target, CVS, Kroger, Albertsons, Safeway, Walmart, and Walgreens.
Gift Cards Are Non-Refundable
Gift card purchases are non-refundable, according to Airbnb. This policy means you won't be able to return or exchange your gift card once you've purchased it. Also, once a gift card has been redeemed, it cannot be donated or transferred to another person.