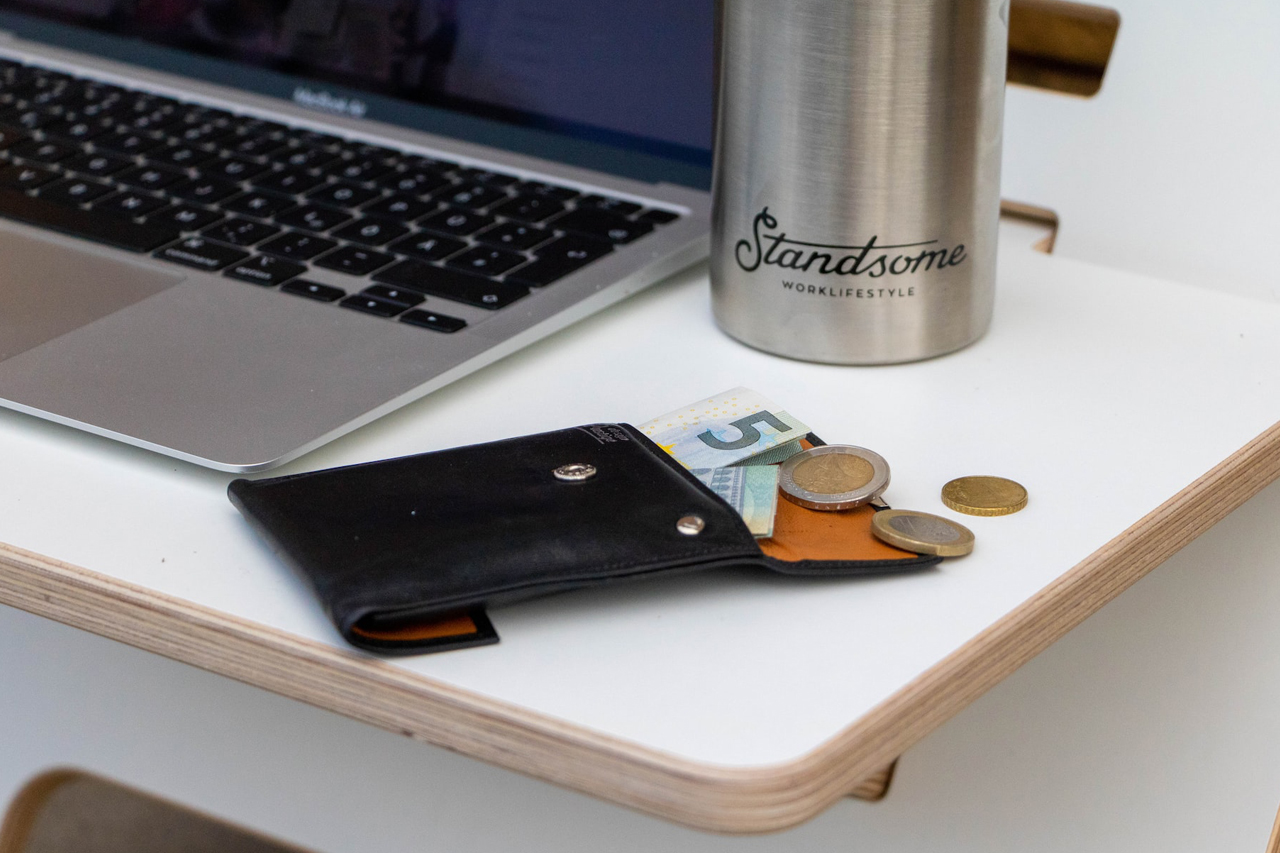 Travelocity gives refunds. They offer a 24-hour window for you to cancel your flights. If you do so, you will receive a refund.
The travel industry can sometimes be overwhelming.
There is a massive amount of prices and ideas that you can choose from. Planning for your latest vacation can be daunting.
It is a good thing Travelocity is here.
Travelocity can help you find the cheapest hotels and flights in the market.
However, when circumstances make it impossible for you to travel, you must cancel. Getting a refund from other providers can be a challenge.
And this is where Travelocity is an advantage.
Getting a refund for other providers can take time and effort.
In some cases, there might not even be a refund. But these are rare instances. With Travelocity, you have several options that result in varying repayment amounts.
To ensure you get a refund, here are a few steps.
Analyze
Some airlines and hotels waived the penalties related to cancellations.
You will receive a credit if you have a canceled flight or the cancellation spike among airlines. Credit is something you can use in the future.
Take a look at your schedules.
Review your timetable.
If you are already aware that you will cancel your flight in advance, cancel the flight as early as possible.
Doing so will avoid stress. It will also ensure that you will take advantage of the benefits of early cancellation.
Cancel
Travelocity, as previously mentioned, has a generous refund policy.
The company offers a 24-hour window for travelers to cancel their flights to receive refunds. After this, you would need to deal with the individual airlines.
These individual airlines would have their cancellation fees and policies.
Start with the cancellation process and gather all your pertinent details. Gather all the needed information.
For example, you will need the itinerary number. You can get this detail from the email sent to you upon the confirmation of your flight.
If you need the email, head to your Travelocity account. Click on "My Trips."
On this page, you will find your itinerary number.
Also, you have to get the travel dates. You also need to secure the email address and the phone number you used when you booked the flight.
With all this information, you have four ways to cancel your booking. From there, you can request a refund.
The first option is to go to the "My Trips" page. From here, you can cancel your booking.
Once you see your booking, follow the direction stated on the page on how you can cancel your trip.
There is also a chat box embedded on the page. If not the chat box, you can use the customer service portal.
These two options can provide you with directions on how you can reach a virtual agent. The virtual agent can help you with the cancellation of your trip.
Another option is to secure a cancellation request form. You must head to the Travelocity website and look for the cancellation request form.
Please fill it out and submit your request to cancel your flight. The Travelocity team will look at your request and process the cancellation of your booking.
The last option is to cancel within 72 hours from the date of your flight. This option will allow you to talk to an agent who will guide you on canceling your booking.
Getting a Refund
Once you have completed canceling your tickets, you must wait.
Most of the reimbursements have taken three months or longer to process the cancellation. There are instances when the processing takes as much as 12 weeks.
Travelocity gives a refund after one day for hotel reservations and car rental bookings.
When waiting for your refund, one of the things to remember is the role of the bank or payment services.
The bank or payment services you use when booking determines when the payment arrives in your account.
You can track your refund. Take note of your itinerary number since you would need this detail to check for the status of your refund.
Once processed through Travelocity, the refund processing is in the hands of the bank or payment service you used.
Also, remember that there may sometimes be fees. These fees get deducted from your account once you receive the payment.
Using Credit from Travelocity
Sometimes, you will get a credit instead of cash for a refund.
In this case, the email with the credit will go to your email. It will contain an important detail – the redemption code. It will also have instructions on how you can use the redemption code and what you can do to redeem it.
Make sure that you do not delete that email. You will need these details when you redeem the credit in the future.
For non-refundable flights, you also receive a credit when you attempt to cancel.
Sometimes, you will not even get cash.
As such, you must read the refund policy before purchasing your flights. Make sure to consider the refund if something happens before your flight, and you must cancel.
Otherwise, you will be spending a lot of money and unable to refund it.
Getting A Refund at Travelocity
Travelocity has several scenarios that will stop you from getting your refund.
Therefore, please keep an eye on the flight's refund terms before making your purchase.
Also, look at the refund policies on the websites.
But with Travelocity, you can cancel and get a refund with a few clicks here and there.
Do refundable flights cost more?
Refundable flights cost more than non-refundable ones. The cost difference can be from a few hundred to thousands of dollars. The difference will depend on the type of flight you book – business class or economy.
Air travel can be expensive. And this is why most travelers would appreciate low and affordable fares.
The cost of an airline ticket is always the first thing that travelers consider before they plan their travels. Comfort and convenience come next.
However, one thing that most travelers tend to overlook is the possibility of refunds.
Essential Things to Know on Refunds
One of the things you need to know is that refundable flights are more expensive than non-refundable ones.
It is advisable to book refundable flights. And yes, you should book refundable flights even if you are so sure of your travel plans.
Some airlines will charge you a fee before they issue a refund. Other airlines have strict cancellation policies.
Most airlines, however, have a full refund policy in place. The most common requirement is for you to at least cancel your flight not less than 24 hours before the
travel date.
Are plane tickets refundable?
Some plane tickets are refundable. There are refundable flights, and there are non-refundable ones. Also, each airline employs different policies on cancellation and refund.
Different airlines implement different cancellation and refund policies. Most airlines offer you a choice between a refundable and a non-refundable flight.
And this is something most travelers need to notice.
And even if we notice, we choose non-refundable flights.
One of the main reasons for this behavior is that refundable flights are more expensive.
However, there is a risk with non-refundable flights. And the risk is that you cannot refund the flight if you decide to cancel.
You can pay less for non-refundable flights. However, if there is a need for you to cancel, you cannot use it. You will also need help to get your money back.
Conversely, you will pay a higher fee for refundable flights. With this option, however, you have the assurance of a refund in case you need to cancel.
As mentioned, each airline has a different policy on cancellations and refunds. Here are a few airlines and a quick look at their refund policies.
Southwest
This airline is one of the most popular in the country.
Most of the tickets they offer are refundable. And these tickets are refundable without any penalty attached to them.
The cheapest tickets in Southwest are from their Wanna Get Away program. These tickets are non-refundable.
Instead, you can apply for credit for your future travels with Southwest. It means that the credits will come with an expiration date. You can also use these credits only for a specific period.
JetBlue
JetBlue has several perks.
There is free in-air Wi-Fi, complimentary snacks and beverages, and much more.
It is no wonder the airline tops the popularity list in air travel.
When it comes to refunds, the airline is also generous.
It offers non-refundable and refundable tickets. The refundable tickets are more expensive.
The cancellation or change fees range from US$75 to US$2oo per passenger. The amount depends on the price of the fare the passenger paid.
If you booked a vacation package, refunds are not possible.
American Airlines
The cancellation or change fees of American Airlines start from about US$200 per person. The amount depends on the type of flight the passenger got.
There is no change fee for First, Business, Premium Economy, and Main Cabin tickets for American Airlines. Such is true for all domestic and short-haul international flights beginning in August 2020.
What does free cancellation mean on Travelocity?
Travelocity will allow you to cancel your flight within 24 hours from your travel date. However, the booking date should be at least seven days before your scheduled travel date.
The 24-hour rule is an informal name. It is from the United States Department of Transportation (USDOT), a mandate covering customers who booked non-refundable tickets at least seven days before the travel date.
The rule allows travelers to cancel or change tickets free of charge within 24 hours before the flight date. The only fine print is that the booking date should be at least seven days before the travel date.
So, you should ask. What does it cover?
The rule ensures free cancellation or changes on flights that originate in the US. It also covers flights that are flying to the US. It can be any airline. However, the booking date should be at least seven days before the travel date.
The rule does not cover tickets booked via an online travel agency. Expedia and Travelocity have their own cancellation rules. The cancellation rules also mention 24 hours as the time frame.
This rule is critical, especially for travelers, for many reasons.
First, it can help the traveler get the lowest price on the flight. The price usually drops within 24 hours of booking a flight. The rule means you can always book cheaper flights and cancel the more expensive ones.
The rule also allows you 24 hours to decide whether you want to take the trip. It ensures you avoid mistake fares while waiting to find out if the dates work. It also provides you with excellent deals.
There are several reasons why you wait if the dates work. One of these reasons will be if your time off from work is approved. Another is if you can find childcare while you are away. There are other reasons in line with this.
Canceling Flights Without Penalty
You can withdraw if you cancel your flight within 24 hours of booking and are seven days away from your travel date. There is no penalty from the airline.
You should also book the ticket from the airline. The flight should originate or fly to the US.
There are charges in most cases if it is already more than 24 hours after booking. Other airlines may charge more. Some may impose minimal charges.
—-
Travelocity has so many scenarios that could stop you from getting that refund. You must read the refund policies for the flights you are getting.
Also, read the change policies. All of these are usually on the website.
However, because canceling or changing flights is easy, you can do so with your airline or Travelocity.
As for the refund, be sure to follow their rules.