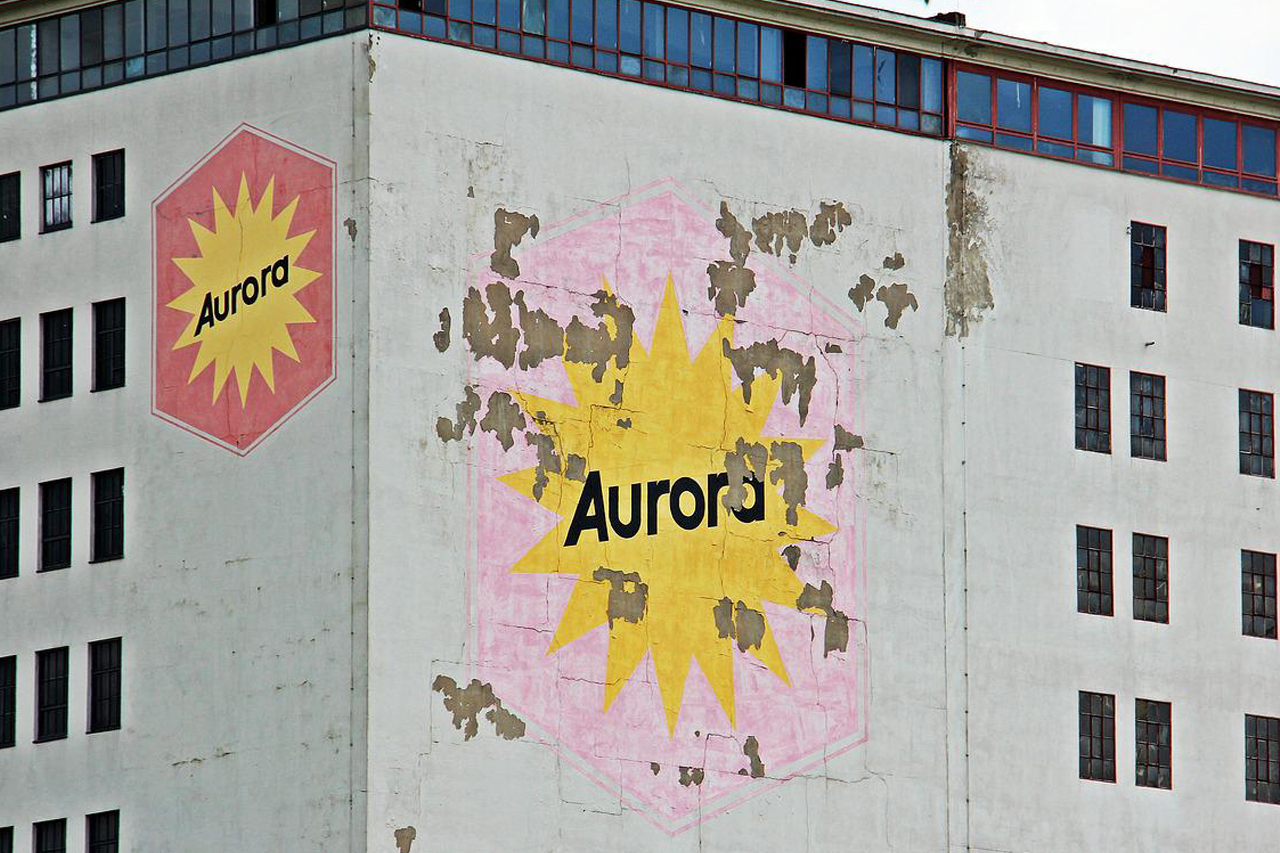 Aurora, Colorado, is next to the famous "Mile-High City" Denver. Together, they make up one-third of the vast Metro Denver area, home to more than two million people.
We decided to explore what type of non-driving Aurora weekend trip we could put together. We were thrilled to discover that Aurora has various enjoyable things to do, allowing us to spend an entire weekend exploring the city's attractions without driving.
We found exciting bits of history in small museums and nature reserves. These places give you a taste of the natural prairie in the shadow of the Rocky Mountains.
Let's find out the best things to do in Aurora without a car.
1. Great Plains Park
Great Plains Park has a water playground and is 50 acres in size, located at 20100 E Jewell Ave Aurora.
This park is one of my best picks because of the splash pad. The city deserves credit for hosting one. Weekends might be hectic, but I find weekdays much more bearable.
There's always the possibility that a school group may be there, but the kids will still have a good time.
There is an extensive playground where the kids often travel back and forth.
A baseball field and an ample open grassy space for various activities are also available.
2. Paintball Park Aurora
Paintball Park Aurora has a 4,000-square-foot speedball field and a 3,000-square-foot close quarters area for players of all skill levels. Also, it offers Two bird-eye viewing chambers. For small children, Splatmasters with mild impact are available.
This attraction is the ideal location for a child's birthday celebration. I came here because my friend invited me to her kid's birthday party. The staff was accommodating and made it a wonderful experience for everyone.
Due to the moderate velocity and gentler paintballs, Splatmaster is ideal for small children who may be fearful of being struck. A shot to exposed flesh will sting and leave a noticeable welt, while impacts to clothes can cause minor discomfort. I had played among the children, and it was a ton of fun.
I will surely return to this location. It is preferable to go as a group to have the fields to yourself. The kids preferred the tactical area because it provides more cover, but the speedball field is also relatively large.
By the way, you can visit this park even without a car and for free!
3. Stanley Marketplace
Stanley Marketplace is an urban food hall with 50+ independent Colorado companies under one roof, including 21 restaurants, ten shops, five yoga and fitness studios, an events center, a public park, a maker space, etc.
I stopped by for lunch at a restaurant I'd wanted to visit for a while. I had no clue Stanley Marketplace was home to a food court.
There's a floor with all the meals and a few stores, and an upstairs with all the shopping.
We wanted already-made empanadas, so we saved time. After that, we went downstairs to see a few of the stores. The options are fantastic.
The ones we visited had a boutique feel with a good assortment of clothing for men, women, and children.
The atmosphere is industrial, which I find appealing. It features excellent outside eating places for busy days.
We're delighted we came upon this location; we wish we had more time to fully explore all of the shops.
4. Plains Conservation Center
The Plains Conservation Center is a non-profit institution committed to restoring grasslands, one of the world's most endangered ecosystems.
This attraction is a great way to learn about Colorado's history. It's easy to see that this would be an excellent place for kids and school groups, but adults will also enjoy it.
Walking down the gravel road, I imagined being a pioneer in the eastern plains, attempting to earn a livelihood in what is practically a desert for much of the year. I liked watching the geese fly in a line and the cows run in the distance.
I wasn't sure how many of the buildings were genuine and how many were copies, which shows how well the park was.
Along the road are the remains of farm tools from many different times in history. The trails are lovely to go for a long, leisurely walk.
It is your place if you like history, nature, and animals! It only takes minutes from Denver, but it feels like another world.
5. Southlands
The Southlands is a great place to shop, and It has more than what you need for a perfect day of shopping.
Everything is spotless and well-kept, and it seems pretty secure.
There are a lot of stores spread out over a large area, so you'll get your steps in for the day.
What I like most about this site are Legends Coffee and its H&M.
Legends Coffee makes a great cup of coffee, and the inside is charming. The Vermont Latte, a seasonal drink, hit the spot.
This H&M is a lot bigger than the other ones I've visited. It has a lot more to offer.
There are many stores, so these are just a few examples of what you'll find.
Overall, this is a terrific place to spend an afternoon shopping. You will find what you need. Places like Tokyo Joe's, Chipotle, Noodles, and Five Guys are open.
6. Cherry Creek State Park
Cherry Creek State Park is a big year-round park in Colorado. You can have various activities here.
I like all of Colorado's state parks, but this one is extraordinary for several reasons that I will explain in the following paragraphs.
It is, first and foremost, one of the largest and most attractive off-leash dog parks in the city. I've visited a few, but this one is the most lucrative. I always gravitate towards this location because of the size, mood, amount of dogs, and kind people. Along the trail, there are also poop bags, which is convenient.
Second, it's one of the most pleasant and straightforward bike trails I've ever encountered. A bike trail runs beside the off-leash dog park and leads to the reservoir if you ride north. The walk is lovely.
Third, other activities are available outside the off-leash dog park and bike path. Shooting ranges, model aircraft flying fields, fishing, barbecue by the reservoir, bird watching, and other activities are just a few examples.
I would suggest this place to everyone. Hopefully, you'll be there!
7. Aurora History Museum
The Aurora History Museum is a community-based history, arts, and cultural center with rotating exhibitions on history, culture, and fine and decorative arts. There are educational programs, tours, seminars, talks, film series, and family activities for all ages.
You can read full-color brochures at the entry that further detail various themes. They contain a lot of intriguing items that depict Aurora's past. Start walking counter-clockwise forward in time in the room, starting at the corner on your right.
They also offer a temporary gallery and a community gallery, which alter their contents regularly. There is a hands-on area for children, which I did not visit.
They also have an Antique Appraisal Fair twice a year. You can play along with Antiques Roadshow for a recommended contribution! I strongly recommend you schedule an appointment here.
8. 12 Mile Stables
What a great experience! We've walked our dogs past 12 Mile Stables many times at Cherry Creek State Park, but I was always worried about the trip after canceling my first ride elsewhere.
First, don't be afraid to visit 12 Mile Stables for the first, second, or millionth time.
We met our guide Jones after setting up. He explained to us how horses can sense your energy and how to relax and breathe.
They helped us saddle the horses after the apple treats – you can choose between an aided mount with stairs or a direct cowboy mount.
We hiked the most fantastic trail, and Jones pointed out hummingbirds as butterflies surrounded us!
We arranged a 1.5-hour streamside trail which was amazing. We rode through the woods and across two creeks. We got to enjoy the sun, the warmth of our horses, and our guide's fantastic hospitality.
Our souvenir shot was taken on our phones since we had heard the Polaroid was not the finest. However, this excursion was beyond spectacular, and I couldn't have hoped for a more incredible experience!
9. The Morrison Nature Center at Star K Ranch
The Morrison Nature Center at Star K Ranch has interactive exhibits, taxidermy displays, live animals, and a children's dress-up section. The facility is a 200-acre property with many hiking trails.
I've visited this site many times, and it never gets old. It's a good get-away from the city while yet being in it.
The Nature Center is oriented toward children and is not very interesting or extensive, yet it has a certain charm.
I come here to look for wildlife and have a relaxing stroll. If you're searching for a short walk with stunning views, there's a tiny circle you can do. There are also longer ones that go farther out.
When hiking the circular trail, you'll come across a large covered patio with picnic tables if you want to remain and have lunch.
Overall, I recommend this lovely area in the city to get away from the madness.
10. Rocky Mountain Arsenal
The Rocky Mountain Arsenal is a national wildlife refuge on the site of a defunct nuclear power station. You can go on a driving tour of the sanctuary to see buffaloes, turtles, deer, and other creatures.
This Rocky Mountain Arsenal is a wonderful little treasure!
The Visitor Center, which displayed the area's history and geology, was fantastic. I'll be honest, and I had no idea there were so many variations in prairie land or even that Colorado had prairie area. The displays were quite educational. The gift store was charming.
A wide looping driving trail is available. It's beautiful, particularly for a tourist like myself, and although my buddy wasn't thrilled with the prairie dogs, I was. I'd read about prairie dogs in movies and on nature programs, but seeing them in person enthralled me.
The tour was excellent!
We began sighting bison as we progressed. Bison is incredibly enormous! Seeing bison up near and personal amazed me.
11. Arapahoe Park
Arapahoe Park is a horse-racing track that hosts live races via Mile High Racing throughout the summer months. Wine tastings, holiday festivities, and book signings are among the unique activities held at the venue.
It's a cheap and enjoyable experience for people of all ages!
There's a family-friendly gaming option. We've had a great day visiting Arapaho Park's horse races!
Please remember that this is a large facility and that you should walk outdoors to see a race end at the finish line. It will improve your overall experience!
Although they have full-service bars and food counters, the pizza, nachos, hot dogs, and popcorn are bland. The good news is the cuisine is cheap, and the beverages are excellent and affordable.
Also, enjoy its arcades, stores, TV stations showing races from other tracks, and indoor and outdoor seating places.
12. AMC Dine-in Theater Southlands
AMC Dine-in Theater Southlands is a pleasant and entertaining venue where you can see the newest movies. The theater also has reclining seats and full-service dining for your pleasure.
It's one of my favorite theaters!
When we arrived at the theater, we received a warm welcome, and someone was always there to scan our electronic tickets so we could avoid the main desk. The theater is clean and has outstanding customer service.
There is a kitchen where you can order food. If you join the AMC A-List, they will deliver your food to you in the cinema, which is impressive and handy.
Of course, there's popcorn and sweets in the kitchen, but there are also nachos, pretzel pieces, chicken tenders, and other snacks.
The reclining seats are my favorite of all theaters since they genuinely recline and are comfy. They recline like a lazy boy and make you feel completely at ease. If you have the opportunity, sit in row G for the best perspective and experience.
There is certainly a lot to see and do in Aurora, including nature centers, retail malls, performing theaters, and leisure activities. This list of things to do in Aurora without a car has you covered for a good, lengthy, and peaceful holiday. What are you waiting for?
I'm delighted you checked out my list of the most extraordinary things to do in Aurora without driving. If you'd want to contribute to this list or relate your tale, please do so in the comments area.