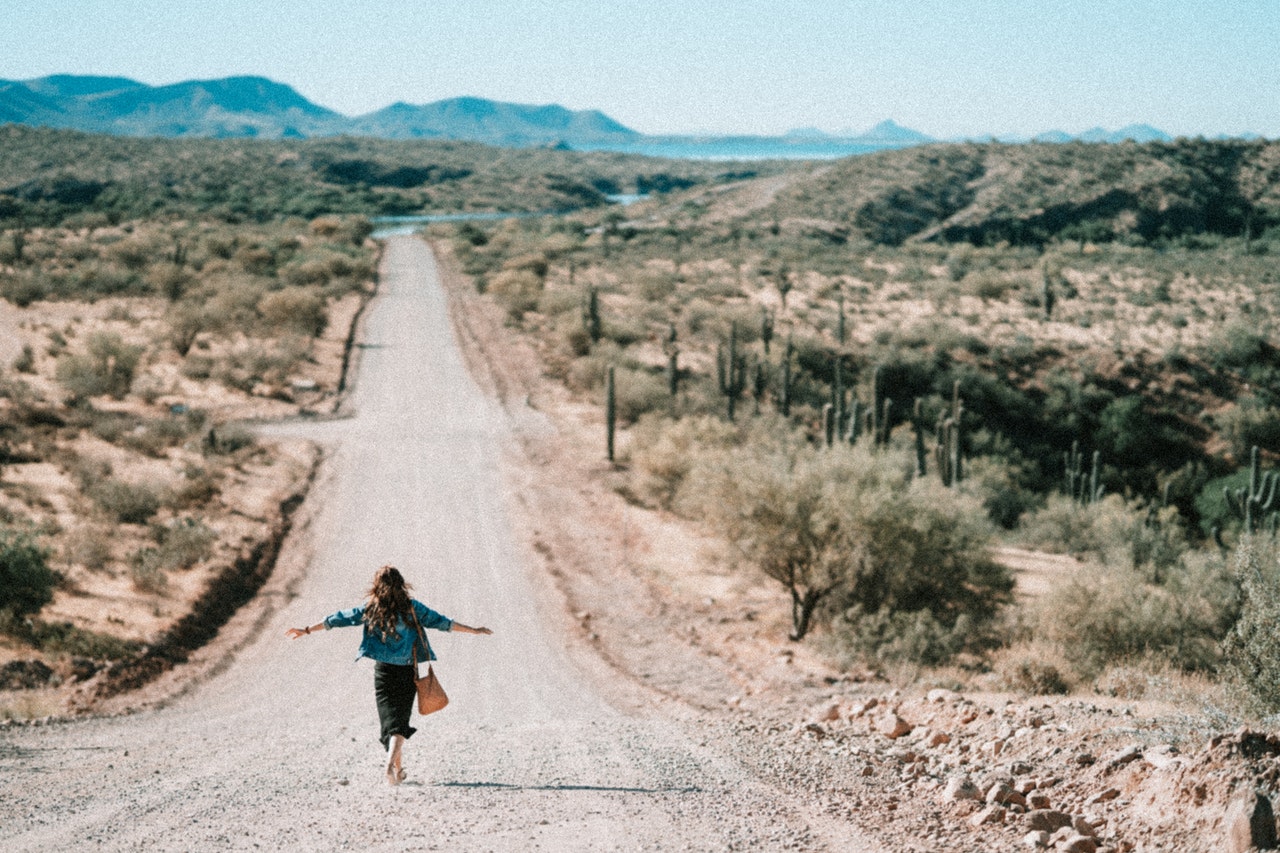 Austin is the best place to live because of its bustling economy, low unemployment rate, and growing technological industry. On the other hand, Phoenix offers a cheaper cost of living and more efficient transportation.
Austin is a thriving metropolis with rolling green hills, cold natural springs, and miles of biking and hiking trails, as well as the world's live music capital. It also boasts a vibrant business atmosphere. Thus, there is a strong emphasis on working hard and playing hard in this city.
Phoenix is the capital and most populous city of Arizona, a state in the United States. Phoenix is constantly growing, with tens of thousands of new inhabitants and millions of annual tourists.
Both of these vast cities have much to offer. When compared, though, one is superior to the other.
What are the Pros and Cons of Austin vs. Phoenix?
Austin boasts more job options and a fast-rising economy, but the high cost of living and traffic congestion can be a challenge. Because of high unemployment and harsher summers, moving to Phoenix might be stressful, yet it has a lower cost of living.
Living in Austin
Pros
Hipster hotspot with live music and artisan beer

Austin's official motto is "Keep Austin Weird," but its unofficial tagline is "The Live Music Capital." When you combine those two mottos, you get a sense of what kind of city it is.

It is well-known for its musicians and liberal hipster populace. And its craft beer business has exploded in recent years. You can see Austin's 'strange' side at its two main yearly events, Austin City Limits, and South by South West (SXSW).

According to the beverages journal VinePair, Austin is the world's No. 1 beer destination in 2019.

The Texas Hill Country, which surrounds Austin, is gaining popularity as a wine destination, with more than 50 wineries attracting more than five million tourists each year.

Outdoor adventures with lakes

Austin is an outdoorsy city, with many outdoor activities centered around the Barton Springs recreational area and three adjacent lakes.

Paddleboarders, anglers, and anyone looking to relax on a nice day will love the lakes.

Austin devotes around 15% of its total land area to parks and other open, green places, and it is home to numerous lakes, including Lady Bird Lake, Lake Austin, and Lake Travis.

Better job opportunities and "Silicon Hills"

Adobe, Amazon, Apple, Facebook, and Google have regional headquarters in the west Austin Silicon Hills sector.

Austin is a burgeoning tech hub. Austin's reputation as a significant tech hub is growing. Austin has had 97 tech firm relocations in the last two years, and that doesn't include new expansions by existing giants like Apple and Google.

Austin is home to more than 6,500 startups and established businesses, with the highest concentration west of downtown in the Silicon Hills. Atlassian, Dell, HP, Intel, Cisco, IBM, eBay, and Oracle are among the major IT firms in this space.

Tourism also has a lot of seasonal jobs, notably during the annual Austin City Limits and SXSW events.

Better schools than Phoenix

Austin's average standardized test scores are 46% higher than the national average, a remarkable achievement. The student-to-teacher ratio is likewise relatively low, at 14:1.

In comparison, Phoenix's test results are 31% lower than the national average, with a student-teacher ratio of 19:1.

Austin is still the typical college town, home to The University of Texas at Austin. It is consistently among the Top 10 public institutions in the United States.

In addition, the Austin region has some of the most outstanding public education systems in the country.

Consecutive rank in the best place to live in the USA

According to US News & World Report, Austin is America's #5 best location to live in 2021-2022, which speaks volumes about the city's significant growth over the years.

Austin was also ranked 13th among the United States' Fastest Growing Cities and 29th among the Best Places to Retire.

Moreover, according to US News and World Report, Austin made it to the top of the Best City to Live in Texas list in July 2021.

Lower unemployment rate than the national average

Due to the city's bustling economy, more jobs are open for residents in Austin.

The unemployment rate in Austin fell slightly from 3.5% in September 2021 to 3.4% in October 2021, according to numbers released by the Texas Workforce Commission in November 2021, totaling 44,568 jobless people.

According to TWC, the Austin region added 18,300 jobs between September and October 2021. The area has expanded at a 7.0% annual rate since October 2020, resulting in a net creation of 77,300 jobs.
Cons
Limited sports and museum entertainment

Austin only has one big league team. The city falls short when hosting athletic events and having a diverse collection of art museums. If you favor either of these types of cultural immersions, you may have to travel to experience them.

13th worst traffic in the USA

Nonetheless, be advised that Austin's traffic is highly dense, as the city isn't supposed to be this big. The city has grown in size, but its transportation system has not kept pace.

The public bus system, a bike, scooter, motorcycle, your two feet, or a vehicle are your only options for moving around town because there is no rail service.

Higher living and housing costs

When it comes to moving to Austin, housing cost is always a significant concern.

In January, Austin's median home selling price increased to $455,000, up from $255,000 only five years ago. The median monthly rent in Austin is now $1,273, with a median property price of $377,693.

Compared to Phoenix, living in Phoenix is 13.1% cheaper than in Austin.
Living in Phoenix
Pros
Golfer's paradise

The city and its environs have over 180 golf courses to cater to this 55+ demographic of retirees. The balmy winters and bright weather make it a golfer's dream.

The city of Phoenix is a golfer's paradise. With more than 200 golf courses and the Waste Management Phoenix Open, the largest annual PGA tournament, there are plenty of opportunities to hit the links or watch the pros compete.

57th most diverse city in the USA

According to Wallethub's diversity index, Phoenix is the 57th most diverse city. Compared to Austin ranking 74th, Phoenix is more varied than Austin.

Phoenix has a non-Hispanic White population of 42.5%, a Hispanic or Latino population of 42.6%, and a Black or African American population of 7.1%.

Phoenix is a kaleidoscope of cultures and nationalities. Strong Chinese, Russian, Filipino, Irish, German, and Vietnamese influences are today's populace's cuisine, art, and music.

Native American culture and history are profoundly ingrained in the culture, and they have a significant impact on many progressive social policies.

Variety of sport leagues

No matter what sport you enjoy, Phoenix has you covered. The Phoenix Suns (NBA), Cardinals (NFL), Coyotes (NHL), Diamondbacks (MLB), and Mercury (MLB) are the major league clubs in Phoenix (WNBA).

A Suns game is a must-see for everyone passing through town!

Lesser traffic congestion

Walking is a fun pastime in Phoenix, but it can't be your only mode of transportation. Driving isn't as bad as it sounds due to a well-designed grid road system and high-occupancy vehicle (HOV) lanes that relieve congestion.

Try the inexpensive light rail transit system or the metro bus service if you're seeking a more ecologically responsible choice.

If you reside in or near Downtown Phoenix and want to get some exercise while traveling, the Bicycle Boulevard is a 4.6-mile length of bike lane that bikers utilize to navigate across the city safely.
Cons
Dust storms

Even when the weather is pleasant, it is still a desert. The desert's powerful winds may create hazardous dust barriers known as 'haboobs.' When haboobs pass through, visibility is nothing.

Furthermore, the dust of a Phoenix dust storm produces very minute sand grains. Some of the dust will wind up in your lungs if you're outside. All that dust might trigger an asthma attack in folks who have respiratory difficulties.

Tech industry not at par with Austin

Phoenix's economy is primarily on building and real estate, which are susceptible during economic downturns.

Also, employers such as American Express, J.P. Morgan Chase, and Bank of America all have offices in Phoenix regarding the financial industry.

Phoenix isn't at par with Austin when it comes to the technology industry.
However, government officials and organizations are working hard to bring more technology opportunities to Metro Phoenix, which will result in more tech employment.

Hotter summers

It is not a surprise that summers in Arizona may be hotter than in other states. The temperature can rise to 111°F in Phoenix.

Between June and September, average temperatures in Phoenix may reach well over 100 degrees Fahrenheit, making the desert heat challenging to bear.

Higher unemployment rate than the national average

Phoenix has a higher unemployment rate of 5.1% than the national unemployment rate of 4.7% and Austin's 3.4%.

Furthermore, Phoenix's typical household income is $57,957, which is somewhat less than the national average of $61,937.
Austin or Phoenix – Which is cheaper?
Living in Phoenix is 13.1% cheaper than in Austin. Thus, living expenses such as housing and health are higher in Austin than in Phoenix.
| | | |
| --- | --- | --- |
| Living expenses | Austin | Phoenix |
| Housing | 159.6% | 103.5% |
| Food & Groceries | 96.7% | 97.3% |
| Health | 94.4% | 92.2% |
| Utilities | 99.1% | 101.8% |
| Transportation | 109.9% | 117.9% |
Data is 100 = US National Average
>100 means more expensive than the national average
<100 means cheaper than the national average
Housing Cost
Housing expenses in Phoenix are 35.2% cheaper than in Austin. The median monthly rent in Austin is now $1,107, with a median home price of $353,246 compared to Phoenix's median home price of $330,344 and median monthly rent of only $1,035.
Food & Groceries
Phoenix's food and grocery prices are slightly higher than Austin's. One example is the price of 1kg of rice in Austin, which is only $3.26, compared to $4.05 in Phoenix.
Health
Healthcare costs are 2.3% cheaper in Phoenix than in Austin. In Phoenix, a doctor's visit only costs $108.16, while a dentist visit can cost $92.92.
In comparison, a doctor's visit in Austin can cost $110.05, while a dentist's visit costs $94.54.
Utilities
Utilities cost more in Phoenix than in Austin. In Austin, the monthly energy bill can only cost $147.04, while $156.74 is the monthly phone bill cost.
Compared to Phoenix, a monthly energy bill can cost you $161.12, while a phone bill can cost $171.75 a month.
Transportation
When riding a taxi, the standard tariff only costs $2.50 in Austin compared to Phoenix's $3.00. In addition, the one-way ticket local transport costs $2.00 in Phoenix and $1.25 in Austin.
Is Austin bigger than Phoenix?
Phoenix is more extensive than Austin in terms of geographical area and population. However, Austin has a fast-growing economy than Phoenix.
Austin has a geographical area of only 271.8 mi² with a population of 2,176,000 as of 2022. In comparison, Phoenix is 517 mi² and, as of 2022, has a population of 4,652,000, which is twice Austin's.
For comparison, Austin has a 2.79% increase in population from 2021. At the same time, Phoenix only has a 1.48% population increase.
Due to "California Exodus," as they call it, Austin's population has continued to increase rapidly for the past few years.
In terms of economy, Austin has a fast-growing economy than Phoenix. Austin ranked 5th while Phoenix only ranked 40 among the best place to live in the United States.
Is Phoenix safer than Austin?
The crime index in Phoenix is 51.73, whereas the crime index in Austin is merely 37.06. Furthermore, Phoenix's violent and property crime rates are more significant than the national average. Thus, Phoenix is less safe than Austin.
Both Austin and Phoenix have crime statistics, with Phoenix marginally outperforming Austin.
Phoenix has a higher crime index of 51.73 compared to Austin's 37.06. In terms of safety scale, Austin has 62.94, while Phoenix only has 48.27
Austin's violent crime rate in 2020 was lower than the national average as per the US News & World Report. On the other hand, property crime was more significant than the national average.
As for Phoenix, violent and property crime rates are higher than the national rate, making Austin safer than Phoenix.
The crime in Phoenix has been increasing in the past three years. With more people using or dealing drugs in Phoenix, no wonder it is less safe than Austin.
Is Phoenix hotter than Austin?
Phoenix's temperature can exceed 111°F. Meanwhile, Austin's temperature can rise to 100°F. Therefore, Phoenix is hotter than Austin.
As per USA Today, Phoenix ranks first as the hottest city in the United States. Meanwhile, Austin ranks seven.
Phoenix's average temperatures can reach over 100°F between June and September, making the desert heat unbearable. In Phoenix, the temperature reaches 111°F, which is 11°F hotter than Austin.
In comparison, Austin has an average high temperature of 79.69°F. The city's average low temperature is 54.79°F. However, Austin's temperature can rise to 100°F as well.
The annual average rainfall in Phoenix is only 0.925 inches, whereas Austin's average yearly rainfall is 3.37 inches.
Therefore, Phoenix is hotter than Austin since it has a higher temperature and is drier.
Is Austin better than Phoenix?
In terms of the economy, employment market, safety, and education, Austin outperforms Phoenix. Phoenix is for people who want to live in a city with lower living costs, more affordable housing, and less traffic.
Phoenix offers lower living and housing expenses than Austin. In addition, you won't have trouble with the traffic because it is less congested. However, the city has a higher unemployment and crime rate than Austin, which needs a bit of consideration.
Ranking 5th best place to live in the USA, Austin boasts a rapidly growing economy, job market, and education. Although Austin has a higher cost of living and housing prices than Phoenix, the city guarantees more job opportunities to help you survive.
Austin versus Phoenix – Where are you moving to? Let me know your thoughts.