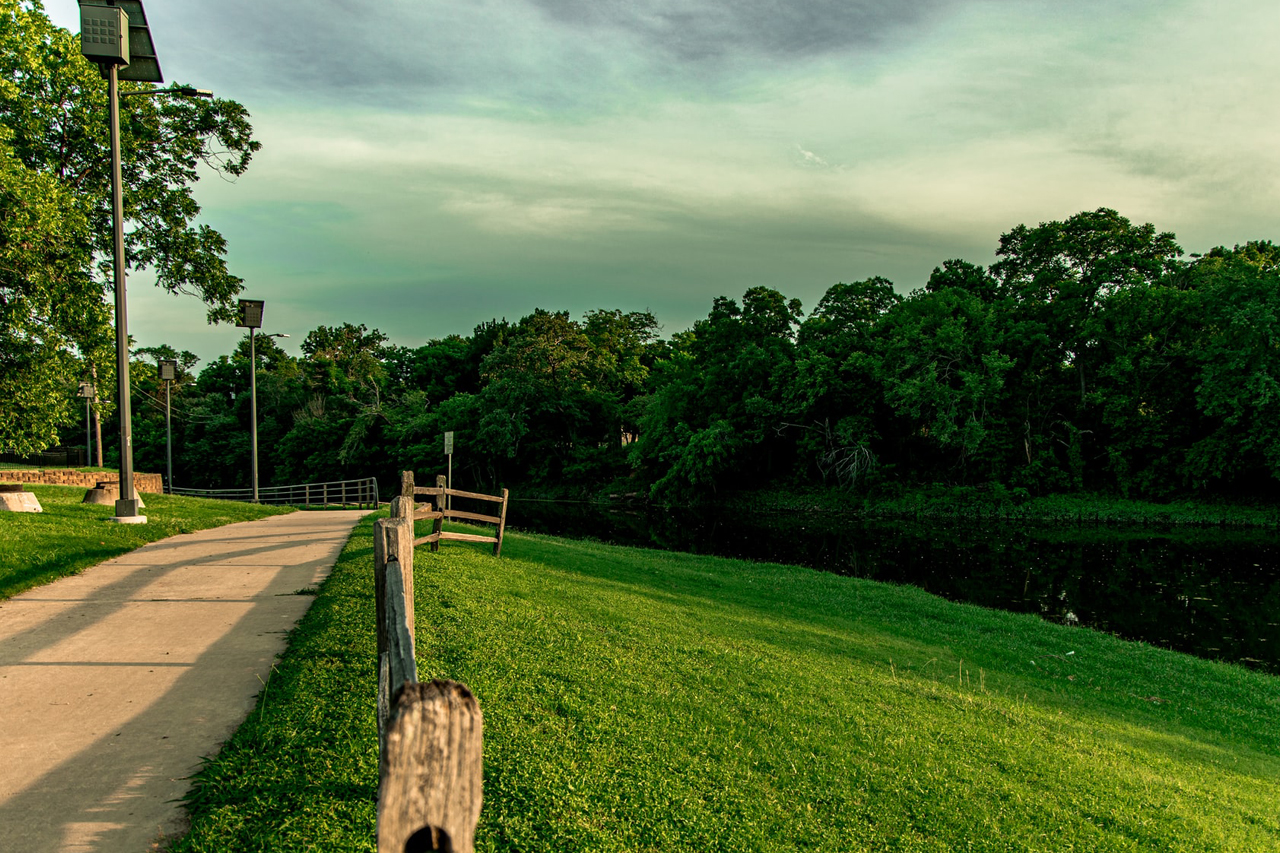 Irving, Texas, has loads of city attractions and fun things to do for any traveler. Whether it is your first time traveling the city or you have visited Irving multiple times, there is still an ideal destination for you.
Irving offers world-class restaurants, nature parks, and tons of shopping centers for anyone without a car. You can delightfully discover Irving by cruising Mandalay Canals or paddle boarding on Lake Carolyn.
Exploring the Irving Arts museums and marveling at the fantastic displays of the city's renowned galleries are also some of the endless ways to enjoy Irving.
So, read this guide about +12 Things to Do in Irving without a car and discover Irving's excellent offerings.
1. Irving Arts Center
If you want to discover Irving locals' artistic and creative talents, I recommend visiting the Irvings Art Center. It is considered the city's creative hub conducting more than 1,000 events and performances every year. Here you can witness rotating art exhibits, live performances, and art activities for kids.
The Irving Arts Center has been a premier art venue since its conception. It earned a national reputation as the best center for harnessing local talents in the aspect of creative art. The center has four unique galleries and showcases 20 exhibits annually. These exhibits proudly present a wide selection of artistic styles and media.
The exhibitions offered are something you would appreciate. There are national exhibitions for photographs, textile art, and illustrations. You can maximize your visit here if you afford a guided gallery tour where docents provide you with the context of the exhibitions displayed in full detail.
2. Campión Trails
Another excellent attraction I want to recommend is the Campión Trails. The trail is a crown jewel of Irving, given its 22-mile greenbelt traversing the Elm Fork and the West Fork of the splendid Trinity River. It is part of Irving's comprehensive park system to enhance its vibrant and green city.
The Campión Trails is one of my favorite spots every time I visit Texas. It provides you with a holistic blend of natural and urban views and an opportunity to see the natural beauty of Irving. More than that, it is very accessible by foot or by car given that it has several access points.
The trails are ideal for cycling and hiking because of the broad and flat terrains. They are also perfect for a moderate hike because the courses are easy for hikers and bikers. Dogs are also welcome in Campión Trails. It is a complete fitness venue for families and fur babies.
3. Gondola Adventures
Suppose you want to maximize your city tour in Irving. In that case, you should take a romantic cruise on Lake Carolyn while seated on a beautiful gondola of the Gondola Adventures. You can choose from paddle or electric gondolas during the cruise. Here, you can sail, relax, and enjoy the beautiful view of private inlets and waterfalls.
The Gondolo Adventures offers meal cruises from Breakfast Cruise to Dinner Cruises. The cruise is great for celebrating special occasions or having fun with your friends. You also can choose Dessert Cruise or Pizza Cruise according to your preference.
Whether you choose a Dinner Cruise or a Lunch Cruise, feast on the delicious food being served. Start your city tour with a cup of coffee while traversing the waterways of the Mandalay Canal and Lake Carolyn. Or conclude your day with a Classic Italian Dinner Cruises and create a memorable dining experience with your loved ones.
4. Bread Zeppelin
Bread Zeppelin is my local obsession when in Irving. It is a unique salad experience wherein the restaurant reinvented the classic salad bar for its diners. The Bread Zeppelin has over 40 salad ingredients, 20 types of dressings, and its local's favorite, baked artisan baguette from the Empire Bakery.
The restaurant offers you a fun way to have your salad with its create-your-own salad mix. The ingredients are from the freshest produce, which the staff will chop in front of you upon order. Then, you can choose from its long line of dressing and head straight to grabbing the freshly baked baguette.
Bread Zeppelin provides you with a great experience to enjoy healthy goodies. Try its Metropolitan Cobb with grilled chicken or a salad mix of crumbled egg, bacon, avocado, and Romaine lettuce. Top your salad with your favorite dressing to complete the Bread Zeppelin experience.
5. The Ranch
For those looking for a perfect place to enjoy the authentic Texas cuisine, you can head straight to The Ranch, Las Colinas. It is a popular event place in Irving, complete with party venues, cocktail menus, and a corporate area. The Ranch also has banquet rooms showcasing a classic urban style design.
The place offers you a huge event venue with comfortable dining areas, an adorable patio and terrace, and a generous menu portion size. Everything being served here is locally sourced so that you would enjoy the freshest ingredients from vegetables, fruits, and seafood.
Bands also perform at The Ranch, making the venue more entertaining and alive. You can listen to music and share a delicious dinner with loved ones simultaneously. Order the restaurant's specials once you get the menu, particularly the Commercial Fried Texas Gulf Oysters. You will taste the flavors of tomatillo, tangy remoulade, and smoked chili butter.
6. Pinstack Bowl
Pinkstack Bowl is one of my preferred entertainment centers in Irving. It is an excellent bowling center with a state-of-the-art bowling facility.
The center offers various bowling experiences from standard to high-class bowling lanes.
You can choose from its Mane Lanes section or VIP Lanes for a more private and intimate bowling game. Every lane showcases premium amenities, including colorful lights, LED screens, and a digital scoring system. For big and special occasions, you can reserve the venue.
Pinstack Bowl offers a complete entertainment package, including dining, gaming, and entertainment sessions. Here you can have a taste of a full-service and chef-inspired dining experience. It also has a laser tag arena, rock climbing wall, bumper cars, and video games for everyone interested.
7. Ruth Paine House Museum
Ruth Paine House Museum is a historical landmark in the City of Irving. It tells a little story about the death of President Kennedy, assassinated in Dallas, Texas. The museum is where the accused, Lee Harvey Oswald, spent his remaining days in Texas.
The house played a crucial part in the investigation of the assassination of the former President and was later turned into a historical museum. The museum offers a 90-minute interactive tour providing a comprehensive background of the event that shook the country.
It will give you a more exhaustive grasp of this unfortunate event through the 1960s media coverage of President John F. Kennedy.
The museum is a multimedia museum that provides people with an interactive way to understand the events in the 1960s. It has projector vignettes retelling the story of the late US President.
8. Fritz Park Petting Farm
For a relaxed but satisfying activity in Irving, you can visit Fritz Park Park. It is a facility offering you an opportunity to interact with farm animals right at the center of the Metroplex. The park is located at 15th Street and East Vilbig Road, which provides a peaceful environment for every city-goers.
The park is under the direction and supervision of the City of Irving Parks and Recreation Department. It opened in 1970 and became a go-to place for locals near the urban areas. It is an ideal place to bond with your family where you can have the chance to feed various farm animals.
The place houses horses, goats, sheep, chickens, and turkeys, which you can interact with. It also offers workshops and mini-classes where you can learn more about taking care of farm animals. Guided tours are also available, especially for those who want to tour the facility.
9. Las Colinas Symphony Orchestra
If you want to witness one of the best orchestras in the United States, you should listen to Las Colinas Symphony Orchestra. It made it to the top 100 symphonies in America, offering great performances every year. The orchestra regularly performs at the Carpenter Performance Halls inside the Irving Arts Center.
The orchestra is under the direction and leadership of Maestro Robert Carter Austin and the 25th Music Director of the group. It is composed of 93 professional musicians from various parts of the world. Each musician was carefully screened to get the best talents for the group.
Enjoy the beauty of music inside the Irving Arts Center, and watch a splendid performance from Las Colinas Symphony Orchestra. Get entertained, move with the music, and appreciate the exceptional performances and musicality offered by the orchestra.
10. Toyota Music Factory
Another nationally renowned entertainment center in Irving, Texas, is the Toyota Music Factory. It is located within the neighborhood of Las Colinas. The music factory is a live music venue that can accommodate over 8,000 people. The center is about 100,000 square feet of a concert hall, complete with a theater.
Toyota Music Factory opened in 2017 and turned into a world-class entertainment center in Texas. It is part of a massive entertainment complex with more than 210,000 square foot food halls, retail shops, and a movie theater venue. The place offers an all-inclusive entertainment area where you can try almost anything.
Spend a day at the Toyota Music Factory and explore its wide array of restaurants and bars. Watch excellent national or international touring music acts while inside the venue. You can also try its best food offerings, watch a movie or attend special events at the Factory.
11. La Margarita
For those looking for an all-original Tex-Mex cuisine, try visiting La Margarita. It is a cozy and vibrant restaurant that serves delicious and classic Tex-Mex dishes. The place offers an innovative menu that can satisfy your food cravings and sensitive palate.
La Margarita is a renowned food house in Irving serving classic Mexican dishes like enchiladas, tamales, and chalupas. It also offers specialty dishes like Mexican truffles, roasted veggies, and queso asadero. There are great beverages and cocktails, including its very own in-house margaritas.
The place serves lunch and dinners to its regulars. Try its grilled, blackened tilapia or its lunch chimichanga when you visit. Check out its Tex-Mex classic, especially the Juanita. It is a delicious mixture of a beef taco, beef enchiladas, and tamale with queso.
12. Mustangs of Las Colinas
One thing that truly amazed me the first time I visited Irving was the Mustangs of Las Colinas. It is an exceptional sculpture standing tall at the heart of William's Square in Las Colinas Urban Center. It is a commissioned masterpiece created by African wildlife artist Robert Glen.
It is a creative art piece that captures the attention of every city-goers. It is a majestic realistic bronze of nine wild mustangs galloping across a river. You will be captivated by its realness and larger-than-life art depiction when you see the sculpture.
The Mustang of Las Colinas has a historical representation in the Texas community. It is a fantastic sculpture that signifies the importance of mustangs as inhabitants of the Lone Star State. The horses represent every Texan local's initiative, energy, and determined lifestyle.
Even though Irving is a small city in Texas, it never fails to surprise visitors with how fascinating the city is. It has tons of nature parks, restaurants, and amusement centers any traveler would gladly explore.
If you visit Irving for the first time, make this list serve as your travel guide? I kept it comprehensive and only included the best among the rest. If you want to add something to this list, you can also comment on your suggestion below.