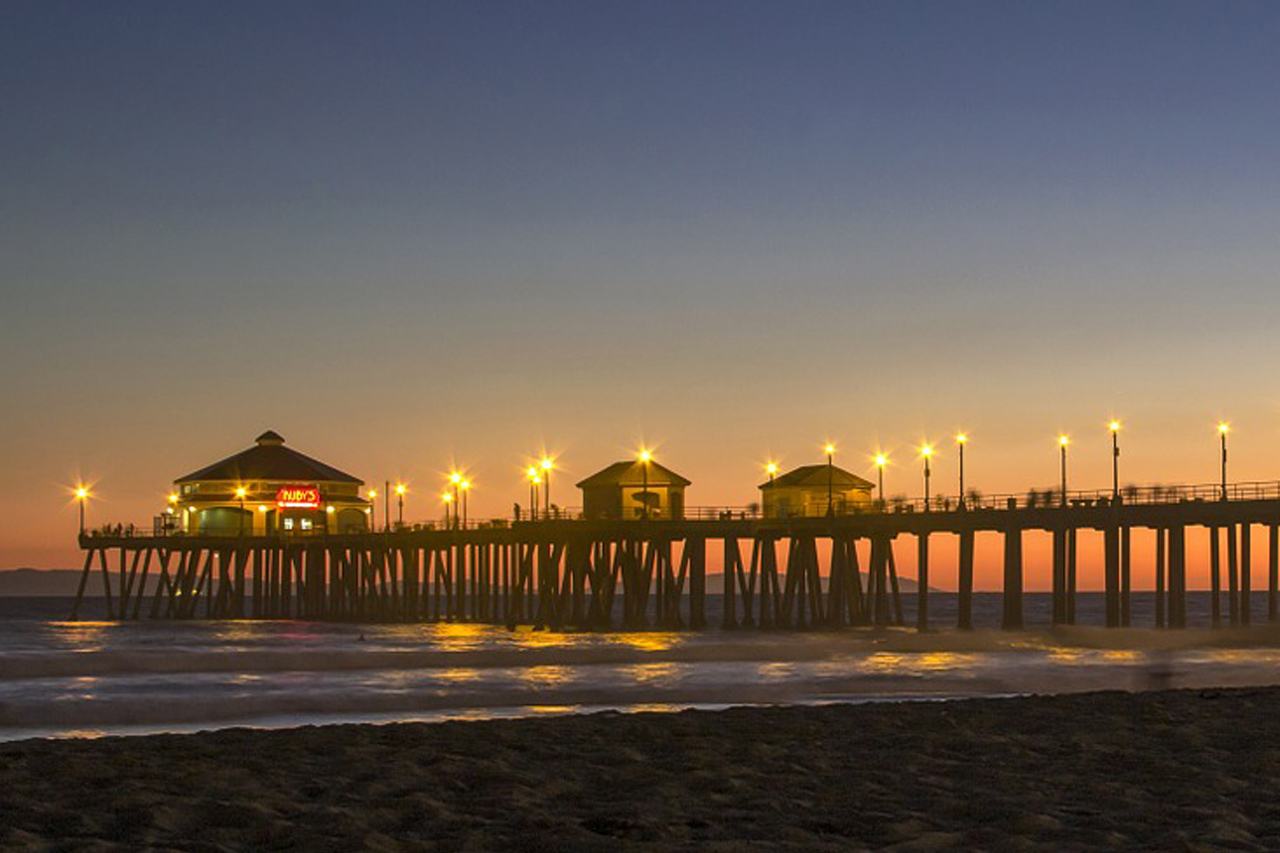 Huntington Beach is one of the most picturesque places in all of California, and anyone who has been there can vouch for it.
However, beauty is not the only aspect that makes a place livable. The question is, what are the pros and cons of living in this city?
This city lies southeast of Los Angeles and is one of the major cities in Orange County, with almost 200,000 residents.
It is known as the World's Surf Capital and is home to the International Surfing Museum, The Surfers' Hall of Fame, and the World Surfing Championships.
The town is highly popular with surfers and tourists as the venue of the world's largest surfing competitions. As a local, however, the experience is very different.
Continue reading to learn about the pros and cons of living in Huntington Beach, which will help you decide whether or not it would be an excellent place to call home.
Is Huntington Beach a Good Place To Live In? – A Magnificent Beachfront Community
The Good Side
The City Boasts Wonderful Weather
Huntington Beach is no exception to the weather in Southern California locales. The climate of this city is one of the factors that attract people.
When you live here, you won't need to pile on as many layers of clothing as you would in other places to protect yourself from the severe winter weather or the persistent rain. Summertime brings warmer temperatures, yet they are not intolerable.
The weather here is nearly ideal throughout the year. Even during the summer, when other cities are scorching, the weather here is mild. The high temperature rarely climbs over 79 °F on average.
In December and January, the temperature rarely falls below 47°F. There is no snow as a result of this weather.
The city also receives an average of 12 inches of precipitation during winter, while the rest of the year gets almost no rain.
When the chilly air from the Pacific Ocean meets the warm air from the land, it causes foggy circumstances for the locals, with marine layer fog occurring primarily in May and June.
If you choose to make your home in this region, you won't have much to gripe about because the weather is pleasant and bright throughout the year.
The Place Has Many Breathtaking Sights
Whether you want to know how to surf, love to swim in the ocean, or want to enjoy the sand, you've come to the right place!
This city's beaches are known for having great waves, ideal for surfers, and warm sands, perfect for sunbathers.
Choose Bolsa Chica State Beach, Huntington State Beach, or Huntington Dog Beach if you want to play with your four-legged companions.
Huntington Harbour is famous for kayaking and stand-up paddle boarding, while Bolsa Chica Ecological Reserve offers excursions and walking trails.
However, this coastal community offers more than just the beach and surfing. The city's 78 parks cover 758 acres and have everything from ball courts to golf courses.
The Central Park of Huntington Beach contains a disc golf course and an adventure playground. Take a stroll along Huntington Pier, amble around downtown for a bite to eat or a drink, or cycle along the Huntington Beach Bike Trail.
You can also go to the International Surfing Museum and the Surfing Walk of Fame or the busy shopping areas such as Bella Terra, Old World Village, Downtown Main Street, and Pacific City.
Living in this area will provide you access to a wealth of exciting opportunities and breathtaking scenery, which should ensure that you are content.
Huntington Beach Features a Bustling Nightlife
Huntington Beach allows those who appreciate the nightlife to party to the utmost extent. You will have numerous options for craft breweries, exquisite cuisine, pubs, and live music – no matter what your dream evening entails.
Even though the city has a reputation for having a laid-back atmosphere, there is an exception. You'll see a different side of the area on the weekends when the city starts to come alive after dark.
Here, you can go on a beach crawl, and you'll likely find a variety of parties to join. Feel free to start your weekend off right by celebrating with a large group of people at a pub.
You can still have a good time on the weekend evenings even if you don't partake in drinking because there are a lot of other methods to socialize and have a good time.
You can stay in and watch some live music or go out and dance the night away. Many local artists perform in the area, and it's always fun to see what they can do.
Therefore, regardless of how you plan to spend the evening—drinking, dining, listening to music, dancing, or anything else—you will be able to do all those things in this town.
It's Also Pretty Safe Here
Is Huntington Beach a secure community? Yes. Its crime rate is 6% lower than the national average. The low crime rate in this area is why it is such a desirable place to live.
Living in this city puts you at a lower chance of being a victim of a violent crime since the rate is 36% lower than the average across the nation. Also, the town is safer than 41% of other US cities.
As a result of the hard work put in by the local government, the overall crime rate in Huntington Beach has declined by 2% from the previous year, making it an exceptionally secure location to establish foundations and raise a family.
The Bad Side
The Place Suffers From a Poor Transportation Condition
Due to the lack of public transportation, Huntington Beach has some of the worst traffic in the country. Even though this place is beautiful in many ways, you won't be able to appreciate the scenery if you're stuck in traffic on Interstate 405 during rush hour.
When you have a day off, it shouldn't be too difficult for you to go around Huntington Beach on your own. The community is easily navigable on foot, and there are several good hangouts along the way.
Different rules apply if you need to get to work or make an essential appointment within the city. If you wish to go around the town more timely and effectively, you should own a car or a bicycle.
Even though the Orange County Transit Authority has nine bus lines around the city, you should not rely on the city's public transportation if you are in a hurry.
The traffic situation in the city is slightly more acceptable, but you'll still find yourself stuck in a jam a few times throughout the day.
It Is Prone to Natural Disasters
While the weather in Surf City is typically bright and sunny, natural disasters such as earthquakes, tsunamis, and drought are possible.
The state of California's natural disasters, particularly its fires, are frequently reported in the media.
Wildfires are unlikely to occur in Huntington Beach because of its seaside location, but it has a few faults.
Because of its placement along fault lines, the city has more than its fair share of problems, one of which is a fault in the literal sense. Drought conditions are also likely here.
Therefore, if you want to call Surf City home, you must be ready to face the challenges of living there.
The city maintains a readiness webpage with information on preparing for and guaranteeing safety during natural disasters so that residents know how to ensure their safety during a natural catastrophe.
It Has Minimal or No Seasonal Variation
We have already highlighted that the city's pleasant climate is a significant advantage of living here. The fact remains, however, that this can be a deterrent for some individuals who have their hearts set on making Huntington Beach their permanent home.
As a result of the city's weather being constantly temperate, there is little to no difference in climate from one season to the next.
Therefore, if you look forward to the occasional summer or winter snow shower, you will be disappointed to learn that this city does not experience either type of precipitation.
What Is the Cost of Living in Huntington Beach? – A Luxurious City With High Quality of Living
The Good Side
Huntington Beach Offers More Affordable Utility Costs
While the cost of housing in Huntington Beach is on the higher end, the price of utilities is often lower.
The cost of utilities in this town is far more moderate than the state and national averages, coming in at 96.4, which places it below both figures. It can be even less than you thought after moving in from another state.
As a direct result of the city's consistently pleasant climate, living here, you never need to spend money on heating your homes. To save on electricity expenses, you can also install solar panels.
If you make the most of the plentiful natural lighting and the refreshing beach breezes that Huntington Beach offers, you will be able to reduce the amount of money you spend on your utilities.
The Bad Side
The City Has Elevated Expenses
Due to its exceptional location and high property values, Huntington Beach has a high cost of living. Even though California is already an expensive place to live, this town is even more costly.
With a median family income of $82,554 and a median home price of $1,013,000, this town is a lucrative and luxurious area. On the other hand, if you are not at least moderately successful, your standard of living could be relatively high.
The average cost of living here is 33.9% more than the state of California and 83.8% higher than the national average, making the city somewhat pricey.
Real estate costs are a contributing factor to the increased cost. In this area, purchasing a home or renting an apartment will be prohibitively expensive.
The median property price is $1,066,676. It exceeds the national median of $291,700. Renting a place in this town is also quite expensive.
Even if you have the financial means to do so, you could still be wondering about whether or not there are other, more lucrative investment options out there.
It is evident, however, that if you want to live in Huntington Beach, you must be ready to devote a significant amount of money to your lifestyle here.
Why Work in Huntington Beach? – A Top-notch Spot to Develop Professional Abilities
The Good Side
It Offers Numerous High-quality Career Options
Even though job growth hasn't changed much in the past year, Huntington Beach has a lot of good job opportunities.
It is no secret that the town is highly educated; white-collar jobs are the most prevalent in Huntington Beach. Manufacturing, aerospace, retail, tourism, and hospitality are the most critical industries.
Boeing, a major aerospace and military business, employs over 4,500 residents, making it the largest employer in the city. Quiksilver, an Australian surf gear and board sports producer with more than 1,200 workers, is the second largest business.
Cambro Manufacturing, Hyatt Regency, C&D Aerospace, and Huntington Beach Hospital are other prominent local businesses contributing significantly to the area's robust economy.
Finding a good job in this city shouldn't be difficult if you have the necessary skills. Huntington Beach ads and employment companies are good ways to find work. Hiring a headhunter in the area is also valuable for finding a job.
If you are a local business owner considering moving out of the area, you should contact the Huntington Beach Chamber of Commerce to know how the commerce is.
The Bad Side
The Place Has Sluggish Job Expansion
If you wish to get employment in this city, it is in your best interest to be aware that the labor force here is not broad because it mainly focuses on white-collar jobs.
As a consequence of this, the unemployment rate in Huntington Beach is 6.3%, which is significantly lower than the unemployment rate of 6.0% in the United States. Also, its job growth over the past year was only 0.6%.
The city also forecasts a potential job growth of only 31.3% over the next ten years, which is lower than the job growth projection for the United States, which is 33.5%.
Informally known as "The Surf City," Huntington Beach, California, is a stunning destination.
This city is a terrific place to live thanks to its stunning beaches and excellent services; yet, the cost of living here is relatively high due to its popularity. But if you can afford it, you will have a wonderful time in the town.
We hope the above information has aided you in determining whether or not this city is proper for you. We'll see you at our next stop!