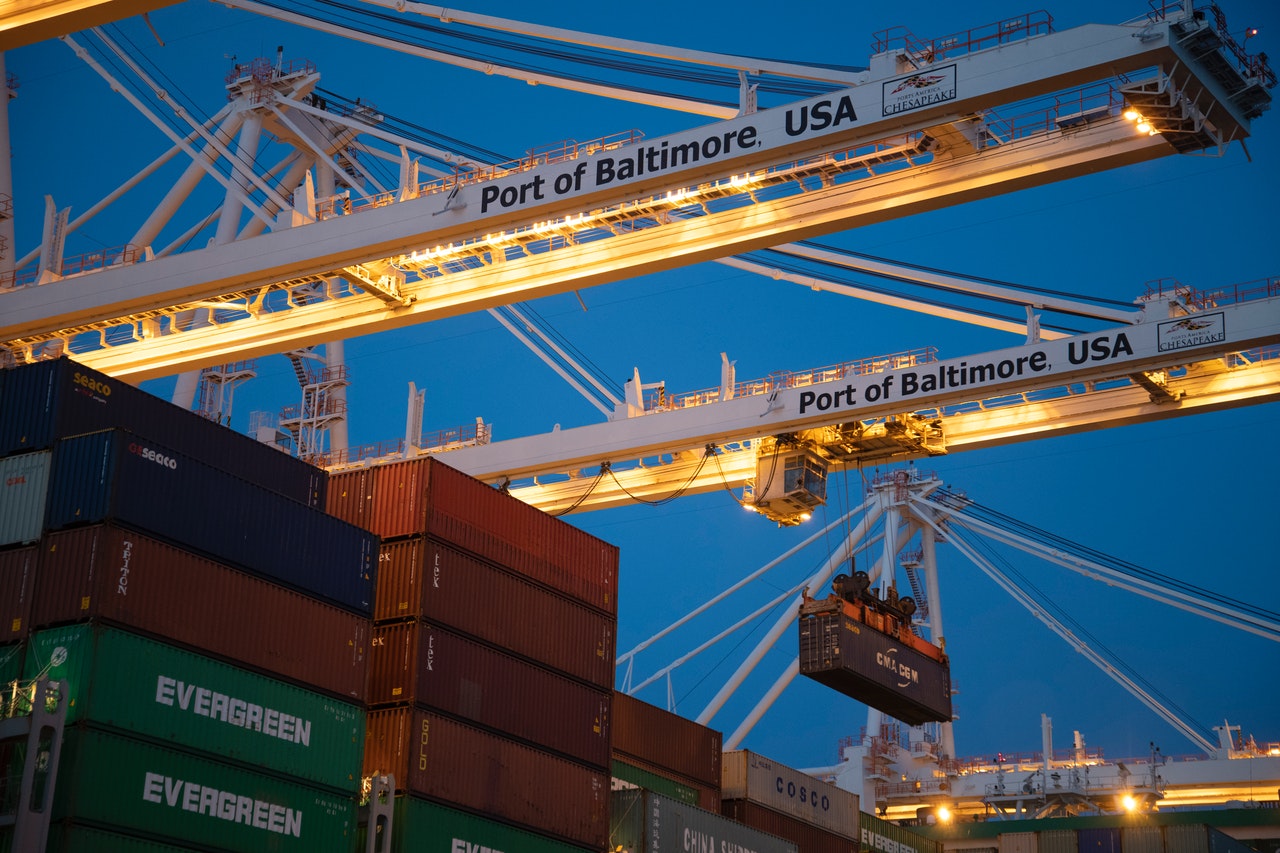 Baltimore and Philadelphia may have plenty of similarities, but both stand out differently. Both have gastronomic cultures to boast about. If you appreciate Philly's cheesesteaks, you'll fall in love with Baltimore's crab cakes. The cities have interesting food scenes to see and experience.
Baltimore has a pop culinary scene that significantly gets attention from the public. Bon Appétit and even Esquire recognize the food culture of Baltimore. Yelp considered it one of the top 10 US cities for food lovers. You can say with these accolades, Baltimore is a city to watch out for.
On the other side, Philly is more sophisticated and classy. The city is famous for fine and stellar restaurants. Anyone visiting Philadehia would consider it a food city.
When it comes to things to do and landmarks to see, Philly may score more than Baltimore. The latter is a smaller city with fewer nice areas to see and explore. Philly, in this area, is more significant with several UNESCO World Heritage Sites.
Philadelphia is a mixture of both old and new. Visiting the Old City in Philly will transform you back to the colonial years. On another side, Center City has a modern vibe to it. There are also green spaces in Philly which you walk, bike, or run. It is a fitness-friendly city anyone would appreciate.
Baltimore, in this aspect, also offers historical sites for you to see. There are memorable landmarks that blend both the past and the present. You'll get the chance to visit Baltimore's most senior market while experiencing local cuisine.
Since Philadelphia is older than Baltimore, it is more developed. Philly has better public transportation and more of an urban city vibe. It is the same with Chicago and New York. Baltimore, being a younger city, can boast about its hip and more exciting night scene.
You can both enjoy being in Baltimore and Philadelphia if you are looking for things to do. They may offer different things to varying people and personalities. However, if you are looking for opportunities to thrive, Philadelphia is preferable.
Phildelphia is a better city to live in compared to Baltimore. Baltimore is a smaller city, giving you fewer chances of employment or work. As a better city to live in, Philadelphia can give you higher chances to survive and thrive.
It has better transportation giving and more employment opportunities. Even though Philly is more expensive than Baltimore, there is not much more of a difference. Moreover, it is much closer to New York with fast development and growth.
Which city is better, Baltimore or Philadelphia?
Philadelphia is a better city than Baltimore. It is part of a more significant state and closer to much-developed towns in the United States. You have opportunities to create an exciting life in Philly than in Baltimore.
There are plenty of reasons why we prefer Philadelphia to Baltimore. Here are the reasons why Philly is a better city than Baltimore:
Cultural Treasures

Philadelphia is an exciting city to live in. While Baltimore has Oriole Park and Fort McHenry National Monument, Philly has more. It has plenty of UNESCO World Heritage Sites and a bastion of American independence.

The city has a lot of cultural offerings you should not ignore, as well. There is the Philadelphia Orchestra, Franklin Institute, and more theaters and museums. It is culturally interesting with so much to explore.

Architectural Treasures

Baltimore may have Baltimore Basilica and Rembrandt Peale. Philly has century-old buildings exhibiting the nation's colonial past.

It has the world's tallest masonry building, the City Hall, which has many stories to tell. You can also visit Rittenhouse Square and Benjamin Franklin Parkway, to name a few.

Its surrounding neighborhood also has exciting landmarks for you to explore. Tons and museums and galleries are waiting as well for you in Philadelphia.

Food Scene

Of course, Baltimore's food scene is never dull. It has tons and tons of gastronomic offerings, which you cannot resist. Yet, if you are looking for a more sophisticated and refined food culture, choose Philly.

The city has lots of exceptional and top-caliber restaurants to meet your needs. The fine-dining culture in the town won recognition for quality and experience. Even street food is just as enjoyable.

It has cheesesteaks, pretzels, pizza, and hoagies. There are a food truck scene and craft breweries worth trying.

Hip and happening

Philly is a more old city than Baltimore, yet it is still embracing modernity and growth. Just by living in the town for a long, you will have enough new things to see and experience. You can head to Center City, and you will see unique events only in Philly you can see.
How far is Baltimore from Philadelphia?
There is a 106 miles distance between Baltimore and Philadelphia. It will take you one hour and forty-seven minutes when you drive from Philly to Baltimore. The distance between these two cities is not very far where with several options to reach Baltimore or Philly. You can take I-95 N north out of Baltimore or the US Highway 1 from Baltimore to Philly.
Of course, you can drive the distance non-stop, but there are places along the way worth visiting. The route between the two has plenty of things to boast about. It has colorful history demonstrating the country's most senior communities.
You might not want to miss it as this route is worth driving. The road between cities will take you to places of the world's renowned centers. There are world-class education centers and museums. You can also see historical sites and amazing East Coast scenery.
Reaching both cities by land is truly a remarkable experience. But if you lack the luxury of time, you have the option to travel by plane. If you want to go to Philadelphia from Baltimore, you can take Spirit Airlines. It is flying from Baltimore to Philadelphia with a stop to Atlanta. There is also a non-stop flight provided by American Airlines.
Another option to reach one city to the other is by train. The Amtrak has an hourly service running between the two cities. You can use the Northeast Regional, the Acela Express, and the Palmetto trains to get to each town.
Is Baltimore a good city to live in?
We know that Philadelphia is an ideal city to live in. Yet, Baltimore has many things to boast about, as well. It is a smaller city with neighborhoods offering pleasant living conditions.
There are places in Baltimore which you can consider a good place to live in. In Northeast Baltimore, you can find a quiet and affordable place to live. You can consider Hamilton in this part of Baltimore. This area is a nice place to live in.
Baltimore lacks public transportation like the subway, and it is still easy to navigate. You can get around in the city fast if you take time to familiarize yourself with the road.
You can also find affordable houses in some of its neighborhoods. It is better to choose non-hip areas to save money on rent. In this part of Baltimore, you can take advantage of quaint cafes and museums. It is an exciting place to live in with a lot of people in the working class demography.
You can meet people from different backgrounds, which makes your life more colorful. They are straightforward and down-to-earth, with a lot of stories to tell. It will be an exciting life living in Baltimore.
However, if you are looking for a more sophisticated neighborhood, the city is not ideal. Baltimore's poverty level is high, and there is a big chance of crime in the city.
Even though there are friendly people, there is still a high chance of violent crime occurring. The city has a long run of drug problems, and there are homeless people, even the youth. But if you choose your neighborhood well, you can live comfortably in the city, still.
The city has plenty of excellent restaurants to try at a cheaper price tag. It has many beautiful attractions, especially downtown. The city also offers recreational parks which you can explore while living there.
Another, it is very near DC, which you can go quickly for a change in environment. It is an hour's drive to DC, where jobs are better and pay higher. You can take advantage of its proximity to DC to get a better-paying job. While living in a cheaper rent in Baltimore, you are receiving higher pay in DC. It will give you the best chance of saving plenty of money.
Is Baltimore more dangerous than Philadelphia?
Philadelphia is a safer city. In this sense, Baltimore is more dangerous than Philadelphia. Based on the reported crime rate, Baltimore is almost 30% more hazardous than Philly. The said percentage includes both violent crime and property crime.
You can ride a bike in all parts of Philly, which you cannot do in Baltimore. There are some neighborhoods in Baltimore that are not safe. It can be due to the poor public transportation in Baltimore.
Since Philadelphia has an excellent subway system, people can go to work with ease. As a result, there is the highest employment rate in Philly than in Baltimore.
A sound transportation system can significantly affect people at work. If you are not provided with public transportation to work, people are less likely to get employed.
Since employment is an indicator of the city's safety, it also generates taxes for the town. People can pay taxes when employed. It means that the city has more resources to address crime and maintain peace and order around.
Baltimore and Philadelphia are two of the southernmost cities on the East Coast. They are almost 100 miles apart and connected by Interstate 95. Even though both towns can reach each other more than an hour's drive, they tend to be uniquely different.
Philadelphia City has a more eclectic city character. Given that it is older than Baltimore, it went through a series of progress and development. Its neighborhoods are a blend of high-class, middle-class, and low-income earners. You have more options to choose from that complements the standard of living you set for yourself. You can choose to live in its high-end neighborhood or get a house at a more affordable price range.
You have a high chance to get a job in Philly than in Baltimore to sustain your living condition. The city is more developed with a unique subway system. Job is easier and more diverse in this city than in Baltimore.
Baltimore, on the other side, has a more friendly and more straightforward neighborhood. However, it is yet to address a growing percentage of crime and violence to develop. Unemployment and out-of-school youth are also significant concerns in the city. The city is being regarded as a dangerous city and should provide attention. It will boost the economy and encourage more people to choose Baltimore.
Baltimore already has a lot to offer, yet there is still much to improve. But for now, between Baltimore and Philadelphia, the latter is a better city to live in.