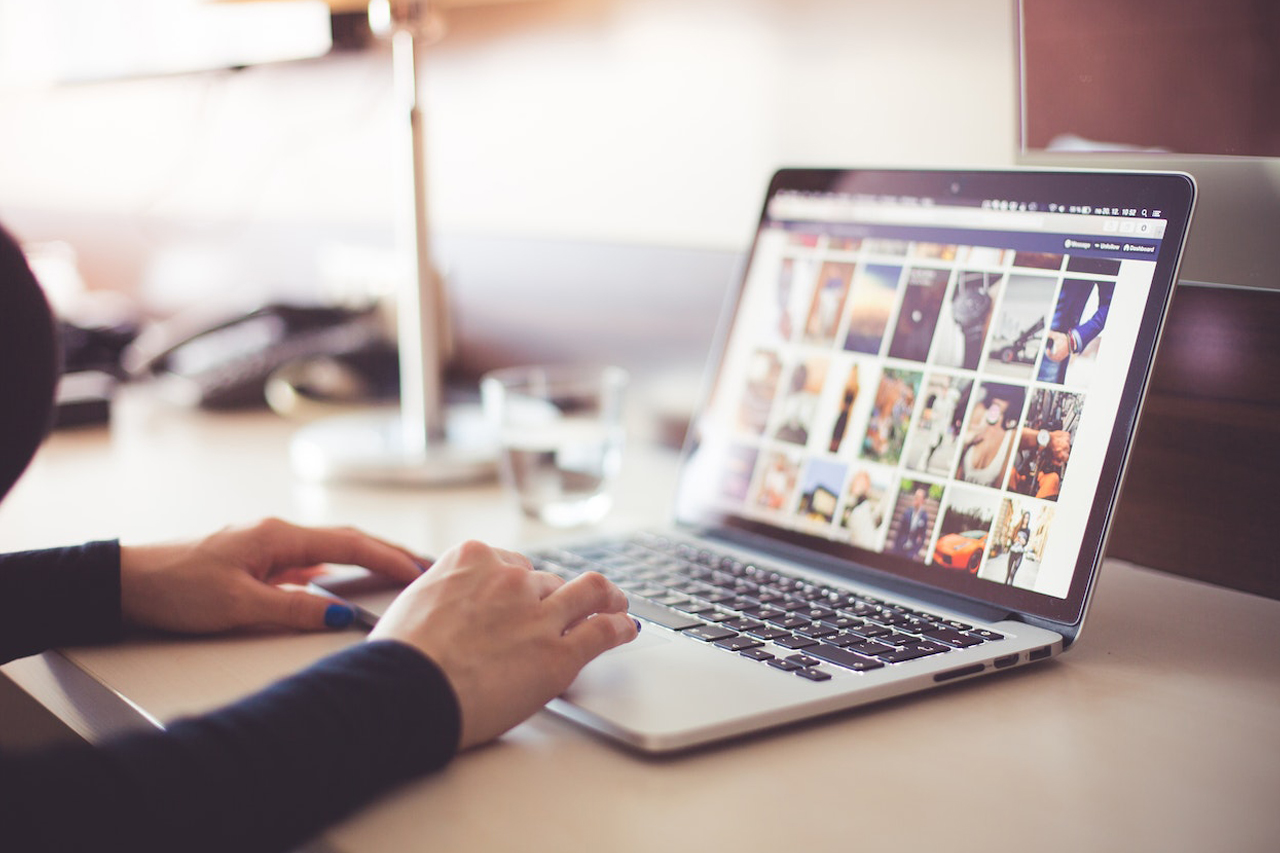 Travelocity is a trustworthy website and an established online travel agency. The platform is legitimate because it is owned by Expedia Group, the world's largest online travel firm.
Expedia Group owns Travelocity, an online travel agency that has around 12.4 million unique visits per month. This traffic ranks it third among Expedia Group's websites, following Expedia.com and Hotels.com.
Travelocity was the first website to allow customers to purchase airline tickets without the assistance of a physical salesperson. They were also the first to offer virtual customer service. In addition to airfare, the website allows customers to book hotel rooms, rental cars, cruises, and holiday packages.
The online booking platform, founded in 1996, gained notoriety following a 1999 agreement with AOL, an American webpage and online service provider located in New York City.
The Travelocity Mobile Application
The Travelocity phone application makes it simple to explore and manage reservations. For you to keep track of delays, the application will notify you of scheduled flights and gate numbers. It is compatible with smartphones and Apple devices.
Guests can also contact hotels directly through the app by messaging. More crucially, you can access all your travel information in one spot, even when the internet is unavailable.
What Services Does Travelocity Provide?
Stays – a diverse assortment of accommodations, resorts, apartments, and other forms of lodging
Flights – flights to destinations at conventional prices as well as discounted fares
Vehicles – airport transportation through rental cars and taxis.
Activities and Stuff to Do – reservations and tickets for major attractions, activities, concerts, and performances
Travel offers – special offers exclusively for Travelocity subscribers
Vacation bundles – Itineraries that include hotels, vehicles, and flights
How Does Travelocity Operate?
On the homepage of the Travelocity website, you can find the service you are looking for. When you enter the necessary information, search results will show.
Whether you are looking for lodging, for example, input the location, check-in and check-out periods, and the number of guests. After that, it filters your parameters, including property name, star rating, budget, property type, popular attractions, and so on, assisting you in narrowing down your search results.
If you prefer a hotel after examining its information, reviews, and availability, you can book a room straight through Travelocity.
Is Travelocity the Same as Expedia?
Travelocity is an Expedia subsidiary, so it has a similar look to Orbitz and Expedia, as well as fantastic deals and other offerings. Moreover, it has a lengthy business background and is one of the primary online travel services.
Travelocity, like Expedia, provides passengers with search options that allow them to select only transportation, activities, hotels, cruises, or a package mix.
Travelers can also set a destination and see what is on offer at the time in their selected area, adding excitement to the travel planning process.
The Advantages of Booking with Travelocity
Convenience
Travelocity is a one-stop leading travel provider that offers lodging, transportation, and activities. You can book everything online, and the website is simple to use. It's a good option for people with hectic schedules who need more time to investigate and compare specific travel providers.
A Variety of Options
Travelocity has collaborated with hotels and rental services worldwide to provide a diverse choice of options to fit the needs of every visitor. It covers various destinations, provides competitive vacation packages, and frequently posts discounts on its listings.
This travel business is particularly suitable for families seeking comfortable, all-inclusive holiday services.
Price-Match Promise
Assume you find a low deal for the detailed listing on another US-based website for car rental, excursions, or airfares. If you have previously booked with Travelocity and discover it within 24 hours, the site will refund you the price difference.
For hotels, the price match promise is more extensive. You must file a compensation claim until the day before your intended stay.
The Downside of Booking with Travelocity
Poor and Non-Responsive Customer Service
Travelocity is notorious for providing poor and unreliable customer service. Even though it offers 24/7 help, the live chat and the contact center are unpredictable.
Users had to wait hours or days to speak with a representative, and fixing their issues was much more difficult. It is a significant disadvantage that can jeopardize the company's credibility.
Problems with Cancellation
Travelocity bookings include travel protection, which provides refunds for canceled or altered reservations if notified within the specified time frame. Even the website does not express its cancellation procedures and the terms that govern them.
Many Travelocity reviews, nevertheless, highlight the frustrations of customers who were unable to secure refunds despite being qualified for them.
What Airlines Do Not Use Travelocity?
Southwest, SkyBus, Allegiant, and Virgin America are among the airlines that are not part of Travelocity's fare listings. These airlines prefer to keep their best deals on their websites, even though they lost most of their fares on third-party websites.
Some companies, including Travelocity, remove specific airlines because they only sell tickets on their website or because the airline carriers decline to pay the aggregator or online travel agency a charge to list its fares.
Southwest Airlines, in particular, is not represented on Travelocity as it does not employ third-party booking services at all. If you wish to buy a ticket, you must do it directly with them. It is part of their effort to reduce costs while improving control over the client experience.
Is It Better to Book Directly with an Airline or Travel Agent?
Booking directly with the airline is usually always more convenient. If the price of your ticket increases after you purchase it, many airlines will refund the difference. Southwest, for example, would reimburse the amount directly to you or apply it to future flights.
Suppose customers want to do business with them. In that case, online travel agencies (OTAs) like Travelocity are eager to bundle anything from hotel rooms to rental cars to dining reservations on top of flights. You may even bet on collecting those reward miles when buying flights through an OTA.
Each OTA works uniquely. Moreover, if you purchase pre-packaged vacations, such as all-inclusive cruises and tours, you can earn rewards when booking through an online agency.
When Should You Use an Online Travel Agency?
Buying through an online travel agency is advantageous in some circumstances. Here are some situations where booking with OTA's like Travelocity is a better option.
Booking With Complicated Trip Schedules
An OTA may be the best option if you need to book a complex schedule with many flight permutations. Certain route combinations accessible on an OTA may not be available on one airline, particularly for multi-stop foreign itineraries.
Arranging Itinerary Combinations
It's also helpful when attempting to arrange travel and hotel combos. Because some airlines will only enable you to order airfares, there are fantastic deals when you book your trip with Travelocity and couple it with your desired itinerary.
Furthermore, you can mix and match the parameters you want and choose vacation packages that fit your budget.
Earn Points Through Valued Membership Cards
If you have travel rewards credit cards, such as the Chase Sapphire Reserve or the Capital One Venture, booking through an online travel agency allows you to pay for your journey with the card. Moreover, it can also permit you to earn miles simultaneously through the airline rewards program when you fly.
If you don't have an airline-specific credit card, you can pay with the same card when booking straight via the airline. However, OTAs now frequently provide full rewards schemes to keep up with airlines. Orbitz, for instance, has a program that gives back 1% on airfares, and its rewards point system is simple, like 1 Orbuck = $1.00.
If You Want Better Notifications
Some also provide terrific email price change notifications, which can be helpful when shopping around and if you don't have to surf the internet all day. For example, Hopper tracks airfare costs for you and alerts you when they are at their most nominal price, which you won't discover with airline companies.
Furthermore, before booking an OTA, consider using an aggregator like Google Flights, Skyscanner, Kayak, or Momondo, which compares fares from OTAs.
What Is the Cheapest Day to Book a Flight?
Book your flight as early as possible if you want the best prices. According to the website of Skyscanner, the best time to book flights is around 3 p.m. Saturday is also the most important week to get tickets, followed by Wednesday and Sunday, which have lower pricing than other days.
The optimal day to book your trip depends on your type of traveler. Airlines usually reveal their weekly pricing on Tuesday mornings if you seek the best deal.
However, if you want to be sure that your seat will be available, Friday evenings are the best time to book tickets because most airlines cease selling seats after this point to prepare for weekend departures.
For added versatility, schedule your flight on a Tuesday afternoon or Wednesday morning. There are still many seats available, but they need more if the ticket is significantly higher than on other days of the week.
How Airlines Issue Tickets
Airlines release tickets on different days and periods of the year, so buying flights for a particular time or month may result in a better cost.
Calendar Considerations
When there is less seat demand, airfare is often less expensive during the week or late at night. Other savings strategies include going to smaller airports rather than larger ones, using regional jets rather than larger planes, and last is traveling on small aircraft.
Airlines sell cheap seats in large quantities. The primary element determining when you purchase your airline ticket is how much a carrier must spend on flights, but there are other circumstances in which they are obliged to give discounts.
If You Travel During a Certain Season
If you are flying during peak season and have a specific route to consider choosing the best day will substantially influence cheap flights. That is true for a famous holiday domestic flight, but it is equally valid for international travel.
If traveling to a less popular destination or during the off-season, save your desired dates and keep an eye on rates for several weeks. Buy your tickets if the price falls below what you expect to pay.
The cheapest months to book foreign flights are January, May, September, and November, and flights may be up to 40% less expensive during certain months.
Book your flight from Monday through Thursday for the best costs if you want to visit popular summer vacation spots in Europe, the Caribbean, or Asia. If you want to go between June and August, the second half of July is the best time to buy tickets.
The season and destination influence your reservations and the amount of lead time you are planning to do. However, consider Tuesdays and Wednesdays if you can leave within a few weeks of your intended departure date.
Since airline carriers release their calendars 12 weeks in advance before adding or removing flights based on actual demand, whether you're planning a trip for next summer, compare costs as the date approaches, and you may find a fare considerably lower than planned.
If You Travel During Peak Seasons and Holidays
The duration of the year, such as Christmas and summertime vacations, have higher airline expenses. Furthermore, the optimum time to make travel arrangements depends on where you will travel. Booking flights on a specific day works better in general. Also, April is the best month to book if you plan on flying on Mondays or Tuesdays.
On the other hand, if your flight is subject to change, attempt to buy your tickets on Tuesdays for significant discounts.
Regarding finding a cheap flight, being flexible about your dates works best for domestic and international travel. Airline companies publish their schedules 11 weeks before they go into force, meaning they can add or remove flights as needed. You might discover a good deal on such flights.
Again, local spring break tickets should be purchased on Saturday, while overseas tourists should do so on Tuesday. Fridays are the cheapest days to travel domestically and internationally if you plan on time from December to February.