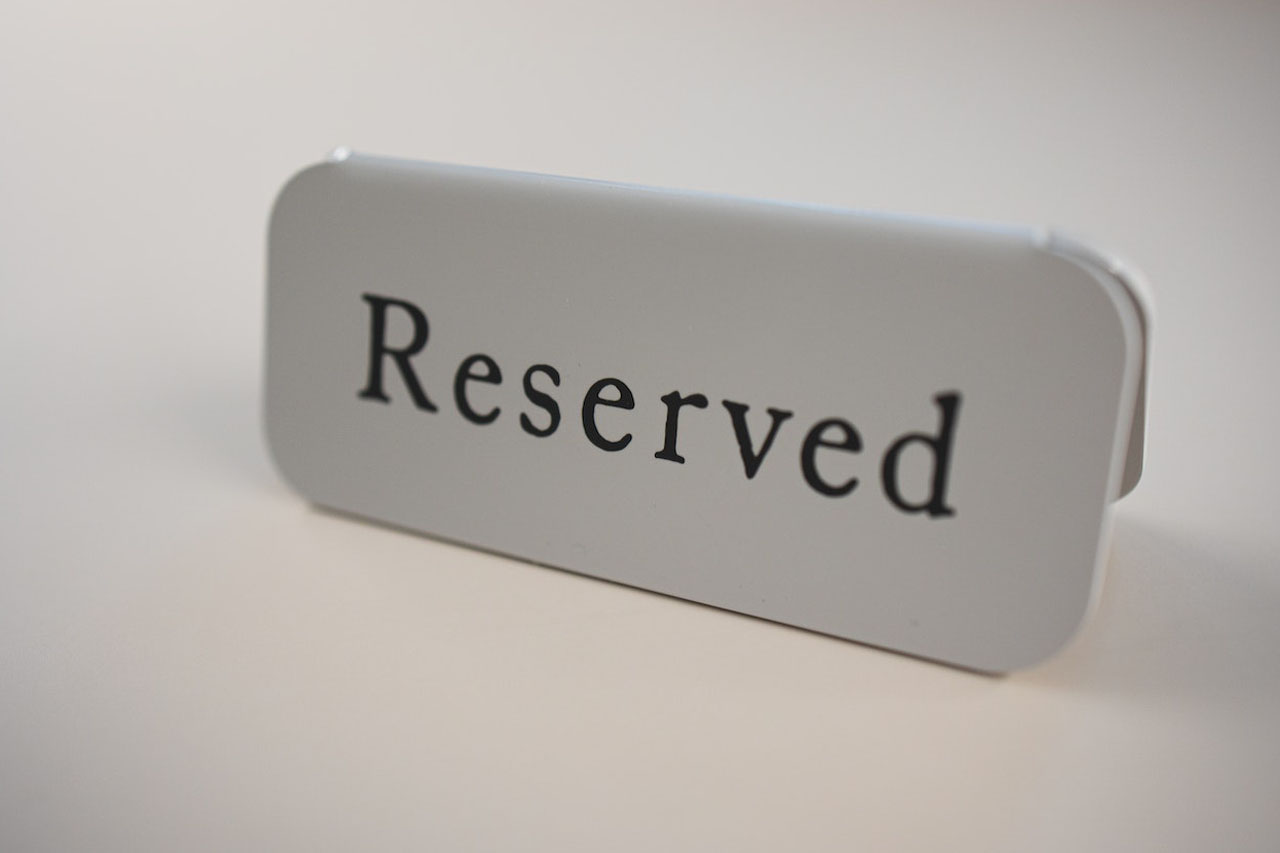 There are two ways to cancel your Priceline reservation for car rentals, hotel, and flight: online cancellation using Priceline's self-service tools or contacting their customer care. On the other hand, you can only cancel cruise reservations by calling Priceline any time of the day.
Planning a vacation can be both exciting and exhausting. Luckily, numerous online travel agencies are available to make the booking experience tolerable and easier for you.
Travel sites like Travelocity, Cheapoair, Tripadvisor, Expedia, and Hotwire are a few of the well-known ones that people use for convenient bookings.
Aside from the travel sites mentioned, you may also be familiar with Priceline.com. Like its competitors, Priceline offers travel-related deals and purchases ranging from the following reservations: flight, hotel, cruise, and car rental.
Priceline helps you find discounted rates in one platform with a few clicks here and there. Suppose you booked a reservation with Priceline, but something came up that you need to cancel. Cancellations are common, and not all travel sites share similar policies.
For Priceline, there are two options you can choose from if you want to cancel any of the following: hotel, car rental, and flight. Below are the ways how to cancel your Priceline reservation:
Option 1: Online cancellation using Priceline's self-service tools
Step 1: If you already have a Priceline account, log into "My Trips." You can also search "Find My Trips" instead and then click on the "View/Cancel Itinerary," which you can find beside the reservation you choose to cancel.
Step 2: Find the "Cancel" button on your reservation page. Remember to read the cancellation policies associated before you continue. If you're content with those options, click "Cancel."
Step 3: You should receive a confirmation email from Priceline notifying you that they canceled your reservation successfully. However, the confirmation email may exclude an update on your credit/refund request. Instead, Priceline will notify you again once they have processed the request.
You'll see two separate cancel buttons for flight bookings with two one-way flights. You need to cancel both flights independently.
Option 2: Contact Customer Care
If canceling your booking online using Priceline self-service tools is not feasible, you can try contacting Priceline instead thru the following options:
Chat: Go to help.priceline.com and find the "Web Chat" option below. A "Priceline Virtual Assistant" chat box will pop up on the right corner of the screen.
Text: You can also reach Priceline by texting them at the contact number displayed on the "SMS Text" icon.
Call: The fastest way to contact Priceline directly is to call them thru Skype. Priceline will assign a Customer Care Representative to assist you with your concerns.
Whatsapp: Lastly, you can also reach them thru their Whatsapp number: 1-800-774-2354.
Compared to canceling the flight, hotel, and car rental reservations, there is only one option for those who want to cancel their cruise booking.
To cancel your cruise, you can call Priceline at 1-800-735-8000. The good thing about this is that Priceline's call line is available 24/7 for cruise cancellation concerns.
Besides canceling your cruise vacation, Priceline can also help you in the following areas, such as:
Changing your ship
If applicable, you can finance your remaining balance through Uplift Pay Monthly.
Changing your sailing date
Unfortunately, some reservations are non-cancellable. It is because the change and cancellation policies at Priceline depend entirely on the independent supplier you purchased your booking from, regardless of what type.
For instance, you bought a plane ticket through Priceline but want to cancel it. The chances of it getting canceled depend on the airline's terms and conditions and cancelation policies.
Therefore, you may or may only be able to cancel your ticket if the cancelation policies and terms and conditions you agreed to beforehand allows you to do so.
It is also the case for holiday packages and hotel reservations purchased with Priceline.
That's why it is important always to check and understand the terms stipulated well before changing or canceling your reservations with the travel site since there is a possibility you may be facing significant charges or no cancelations at all.
Here is a list of deals or reservations that are non-cancellable, non-refundable, non-changeable, and non-transferable:
Express Deals
Priceline Value Rate Hotel Room Reservations
Name Your Own Price
Priceline Negotiator Flight Tickets
Discounted Rental Car Reservations
Priceline Bidding Strategy (applicable to car rentals)
Pricebreaker Reservation
Aside from understanding your booking's terms and policies, there are also a few additional points you may want to take note of explicitly regarding hotel and flight reservations:
A. Hotel Reservations
Priceline can help you add nights or rooms to your reservation. However, any other changes are outside their grasp.
You cannot change the name on your hotel reservation after the purchase, but some hotels may allow you.
If you want to add a name to your hotel reservation, it would be better to contact the confirmed hotel to inform them directly.
Some people were lucky to cancel their hotel bookings by contacting the hotel directly instead. After doing so, they got Priceline notified that the hotel they booked at was willing to cancel their reservation.
B. Flight Bookings
Priceline cannot override the airline's policy if they do not currently allow cancelations.
Make it a habit to check the airline's policy since they can change from time to time.
There are instances when a flight's fare rules may allow changes. When this happens, and you want to change your flight, kindly refer to the Exchange Guidance rules for more information:
• Start by identifying your desired itinerary or new travel dates, then call Priceline to complete the exchange process. Expect price changes on your new ticket since it is your responsibility to pay for the difference in prices and possible airline change fees.
• Call the airline if the new airfare price is lower than the previous one. The airline must provide the necessary airline travel vouchers.
• Most airlines do not permit name changes such as name corrections, transfers, or adjustments.
• Like hotel reservations, Priceline cannot override rules imposed by airlines, change fees, or airfares.
• It is possible to cancel your reservation and retain the value of the ticket as a future travel credit if you are still deciding about your new reservation.
• Always ensure to make the necessary changes before your first flight departs.
The name on the plane ticket must match the name on the government-issued photo ID each passenger will show upon check-in; Remember that airline tickets are non-transferrable to another person.
Therefore, canceling and changing reservations through Priceline is complex since it is up to the airline, hotel, and car rental company to decide if you can withdraw. On the contrary, cruise bookings are more straightforward to navigate.
How much does Priceline charge for cancellation?
Priceline charges a cancelation fee of $100 for canceled cruise reservations and $25 for car rentals. On the contrary, Priceline doesn't impose cancelation fees for hotel reservations; meanwhile, they charge a processing fee per ticket for flight bookings.
Cancelation fees may differ from one online travel agency to another. In the case of Priceline, it imposes a specific cancelation fee amount for car rental and cruise reservations, whereas hotel and flight bookings have none.
However, that doesn't mean that the hotels and airlines will not charge any cancelation fee to you. As a result, it can confuse some, especially those with multiple bookings.
For a more precise expectation of the cancelation fees that Priceline may charge you, refer to the bookings below so you can proceed with extra caution:
A. Cruise
Priceline has an automatic cancelation fee of $100 per cruise reservation, which applies to the last debit or credit card used on the account. Aside from charging a cancelation fee, you will not get refunded the processing fee, $24.99, collected from you previously.
However, if you decide to book a different cruise instead of just canceling while still talking on the phone with Priceline, they will waive the $100 cancelation fee.
B. Car rental
Compared to the $100 cancelation fee for cruises, the cancelation fee for car rental is much cheaper. Priceline asks for a $25 one-time cancelation fee for car rentals.
C. Hotel
For those who booked a hotel reservation through Priceline and decided to cancel it, you're in luck. There is no Priceline cancelation fee for hotel bookings. Nevertheless, the hotel may charge you depending on their policies.
You can only find out if a hotel asks for a cancelation fee by asking them directly. Hotels typically adopt one of the following policies, as enumerated:
Non-refundable: the majority of hotels won't allow you to cancel bookings. But when they do, they usually prorate the fees. For example, you will only get charged 10% of the total rate if you cancel your booking over 30 days' notice. On the contrary, if you cancel your reservation 14 days prior, they will likely charge you 50% of the total rate.
Free cancelation: Some hotels offer free cancelation if you cancel your booking up to one day before your reservation date.
Flexible cancelation: Hotels may allow you to cancel your reservation up to three days in advance, but you may have to pay for the first night.
D. Flight
Within 24 hours of you booking your flight, you can cancel it for free. You will know if the airline offers a free cancelation fee if you will see a link upon checking your itinerary online.
However, only selected airlines allow free 24-hour cancelation. Airlines typically charge around $200 to $300 per plane ticket as a change or cancelation fee.
On the other hand, Priceline only charges a processing fee instead of a cancelation fee per plane ticket.
Is Priceline refundable?
Priceline reservations may be refundable depending on what and how you've booked on Priceline. If you have non-refundable Priceline bookings, you can sell them to another traveler to get your money back.
Getting a refund for a canceled booking is possible with Priceline, but it is only sometimes the case since a few cannot guarantee any refund based on their policies.
Before anything else, it is essential to be aware of the general refund process and timelines of Priceline first:
You will receive an email containing refund details for a canceled booking eligible for a refund. Priceline will refund the difference if you have got charged a deposit or cancellation fee.
It will take about 24 hours for Priceline to submit your refund. Priceline will then submit it to your bank.
Once submitted, it may take up to seven days for your bank to post the credit to your account. Expect one to two billing cycles before you can see the credit on your statement, depending on your bank.
Priceline would not refund you if a third party charged your credit cards, such as an airline, rental car company, hotel partner, or cruise line.
For additional questions and specific concerns, contact Priceline directly to assist you.
Here is the following general information about refunds on subsequent bookings:
A. Car rental
Compared to others, car rentals have Collision Damage Insurance you can purchase. A refund for canceled car rentals is possible if you also bought the insurance with the Priceline reservation.
Priceline will simultaneously cancel your booking and insurance, provided that you cancel it before the pick-up time for credible reasons. You can also expect a 100% refund of your Collision Damage Insurance.
B. Cruise
Cruise reservations are eligible for refund minus cancelation fees which Priceline will credit to the card you used for the transaction.
C. Flight
Priceline has an Easy Cancel Refund service for customers looking for a flexible way to cancel flight reservations. With Easy Cancel Refund, you can cancel your flight for whatever reason up to 24 hours before the departure of your first flight schedule.
You will also receive an 80% refund of your total flight expenditures.
If you didn't use the Easy Cancel Refund service and your plane ticket is non-refundable based on the airline's cancelation policy, there is another way to get your money back. You can do it by selling your plane ticket to another person.
Please note that most airlines don't allow you to change your flight passenger name, while some do but with a name change fee.
D. Hotel
Some hotels allow customers to change the name on their reservation by notifying them beforehand. If your hotel provides no refunds upon cancelation, you may also want to sell your reservation to others.
Unlike airlines, hotels won't likely charge for name changes.
Fortunately, marketplaces like eBay and SpareFare.net permit you to sell your bookings online.
For instance, SpareFare.net features buying and selling of hotel, flight, and holiday reservations. Nonetheless, ensure you successfully changed the booking name to your buyer to avoid complexities.
If you are looking for a hassle-free vacation with great deals and less hassle, Priceline has what you are looking for, from hotel bookings to cruises. Nonetheless, it would be best to be wary of the potential charges you may face if you cancel your reservations.