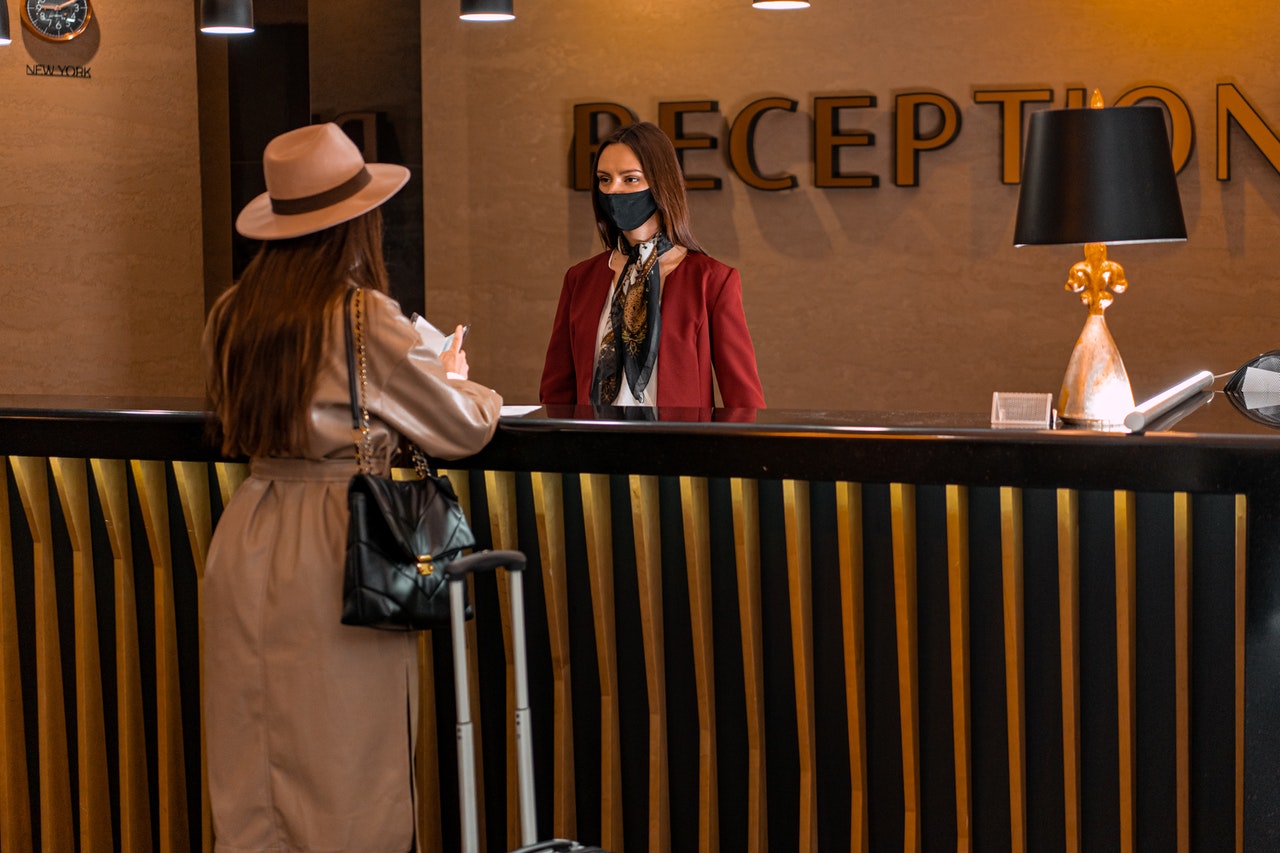 Typically, most hotel rates drop when closer to the check-in date. Some hotels even start dropping rates between 3 months or 30 days before arrival dates.
Hotels have revenue management software that updates room rates regularly. It uses algorithms to determine the correct rates possible for a specific date. The software helps foresee when there is a high or low demand for hotel booking.
With the revenue software, hotels automatically reduce rates during periods of low demand. In this way, the hotel attracts visitors to book rooms because of more affordable prices.
During peak season, hotel prices increase by up to 25%. Since visitors compete for room vacancies, people are more willing to pay a much higher rate.
Hotels rates go up and down depending on seasonal demand, location, room type, star rating, and more. It is the reason why you keep seeing rate variations when checking a hotel website.
Do hotel prices fluctuate?
Hotel prices are constantly fluctuating. The cost varies due to several factors. It can be due to competitors' booking demands, time of the year, location, and price matching.
Hotel rates heavily vary on different factors. The hospitality industry needs to create the right balance on its pricing. It helps attract potential customers while increasing the chance of gaining profit.
Established hotels can easily predict when rooms are in high demand. They already know how customers behave and how to take advantage of this behavior. In this way, they can richly price the room and gain more profit.
On one side, as a savvy traveler, you need to know when hotels can potentially reduce prices and rates. It will give you a better chance to get the best deal and save a lot of money.
Thus, are the factors that can impact the hotel pricing:
Booking demands

The rates of hotels differ based on the demands of customers and the availability of rooms. You must expect to pay a much higher rate if you book a hotel room during peak season. Room availability during this time of the year is tight, and more people compete for the best deal.

Hotels will take the opportunity to profit more and increase their rates. Events, festivals, and summer are some of the most popular months among tourists. On the other side, when there is no demand or low room occupancy, hotels can cut the rate by a fraction or half.

Location

Another thing that can affect the hotel pricing is the location of the hotel. If the hotel is within the vicinity or near tourist attractions, the rate is higher.

The nearer the hotel to a location where tourists flock, the higher the price. If the site is further from the central tourist spot, you can expect a more affordable rate.

Room type and view

The view dramatically impacts the room rate aside from room categories – single, standard, family, and suite. Rooms with a beautiful view are pricier than those with a standard view.

Hotels will consider the city view, beach view, or mountain view when pricing the rooms. The amenities and size of the bed also affect the room rate.

Competition between hotel brands

Hospitality is an industry with huge competition. Aside from the demand among guests, the rates match against the price of competitors.

If there is a high concentration of hotels in a specific area, the prices would be tight and almost the same. It will give visitors a perception that they are getting the best deal available already.

Months of the year

Typically, rooms rates start to increase when summer is approaching. Travelers from different places are looking for the perfect summer getaway. Hotels anticipate the influx of tourists on beaches and resorts.

It can be an advantage if you also consider whether to book on weekends or weekdays, as hotel rates vary, too. You can save money when you book on weekdays than during weekends.
Is it cheaper to book a hotel ahead of time?
Booking ahead of time in a hotel does not guarantee a cheaper rate. Hotel rates are way more affordable when booked 15 days before than when booking four months in advance. Also, booking last-minute can even give you a rate 50% lower than the regular price.
Seasoned travelers usually book their rooms one to seven days before arrival. With this time frame, you can save $10 to $50 a night. So, it is ideal to book your accommodation one month or 15 days in advance.
The main reason for lower rates is that some guests cancel 24 to 48 hours before the check-in time. Hotels cut rates for the canceled rooms, so other guests can still use the spaces. In this way, the hotel can still make a profit out of the canceled accommodation.
If you want to get the best deals when booking a hotel, you can also consider the tips we wrote below:
Get the perfect timing when booking

Hotels do drop their rates when it's closer to check-in time. If you want the cheapest deal, you can book a week before to have significant discounts. However, you might not get the room you wish to, as there is limited room availability. If this does not concern you, it is ideal to book a room seven days before your arrival.

Look for hotel locations outside the tourist epicenter

If you intend to save money, you should look for hotels away from the main tourist attraction. These locations are cheaper, and you have the chance to stay in a place with a lesser crowd. However, you may need to take a cab or ride going to the tourist spot.

Have more flexibility on dates

There is a high chance of booking more extended hotel stays, and you can get better rates. If you lengthen your visit, the hotel can give you discounts and reduce the pricing. You can make negotiate with the hotel, so they know your travel needs.

Sign up for loyalty programs

Some hotels offer member loyalty programs with lots of perks and benefits. If you earn points and bonuses, there is a high chance that you can use them when booking a room. Also, hotels give generous loyalty plans, which can benefit you as a traveler. You can enjoy exclusive hotel amenities and free room upgrades as a loyal member of the hotel.

Avoid booking during peak season

If you have flexible time, you can choose to book during off-peak season. In this way, there is more room availability, and the rates are way lower. Seasonality has a significant impact on hotel prices or rates.

Booking peak season can end up paying double or triple the hotel rate.

Summer seasons are expensive, while winter months are cheaper.

Choose the day wisely

Depending on the location you want to travel to, the hotel rate also varies. Famous business destinations like NYC or Chicago have more expensive rates during weekends. On the other side, leisure travel spots like LA and Miami have higher rates during the weekends.

Look for renovated hotels

Renovated hotels offer discounts and promos to attract potential customers. If you are patient and have time browsing the internet, there is a chance to score deals with renovated ones.

Bid on your accommodation

There are travel websites where you can bid on hotel rooms. You can visit these sites to get up to 45% off on the hotel rates. It is ideal for those who have flexible travel dates and can adjust accordingly.

Package deals

Packages deals give you the chance to negotiate room rates with hotels. Since you are traveling for a longer period, the hotel can provide the lowest discounts. It is the best way to be economical and save money when traveling.

Wait for flash sales

If you are the adventurer kind, you can always wait for hotel flash sales on their websites. Hotels regularly conduct flash sales loaded with huge discounts. You can sign up with their email list and wait for hotel sale alerts before booking.
Does booking last-minute save money?
You can save money when booking last minute than booking in advance. Hotel prices significantly drop by half the price a day before the check-in time.
On average, hotels give 15% off the regular price when you book two weeks before arrival. You will see the price difference when you book an exclusive hotel that gives a 25% discount. Compared to budget hotels which can only give 5% off the price, high-end ones are more generous.
However, booking last minutes also comes with downsides. You have no way to rebook your hotel at the last minute since these are the final rates before check-in time. There is no flexibility in last-minute booking, especially in room availability.
Also, you cannot enjoy the perks of elite hotels offering generous cancellation policies. Hilton Hotels & Resorts, for instance, allow free 24 to 48-hour free cancellation. With its modified pre-paid booking, you can cancel and rebook to any Hilton property.
It will give you a higher chance to get cheaper rates at the last minute and get a refund from the first booking. With this flexible cancellation policy, booking in advance can also be an advantage.
Are hotel prices negotiable?
Hotels rates are often negotiable. It is possible to ask for lower deals before finalizing your booking. You can send an email or call the hotel and negotiate to get the best rates.
Here are some of tried and tested tips to get cheaper hotel rates:
Make the call

Before making a call, inform yourself of the hotel's published rate and competitors. You can use the posted rates when negotiating the price. Look for the hotel manager to directly talk to the person who decides to reduce the cost.

Do not forget to mention the competition

Do your research, and mention the published rate of the hotel's competitors. You can drop the names of the competitors and inform the manager that the competitor rate is cheaper. It is time to ask the manager to reduce the price for you.

Ask for special discounts

Hotels usually give discounts to a particular group of people. Ask whether they provide discounts for senior citizens, government workers, veterans, among others. If you are one of them, most probably, you will be able to enjoy exclusive discounts.

Ask for free upgrades

If the hotel does not have an available promo at the time of your booking, you can always ask for a free upgrade. Most of the time, hotels are generous for those who ask politely and may give you a free upgrade. The hotel can even give you a room with the best view and offer free parking.

Traveling smart means traveling cheaply. You can significantly reduce your travel cost if you are aware of how hotel and hospitality work.

Meaning, you should keep yourself well-informed about how hotels reduce their room rates. May this page give you the correct information so you can score better deals on your next travel.