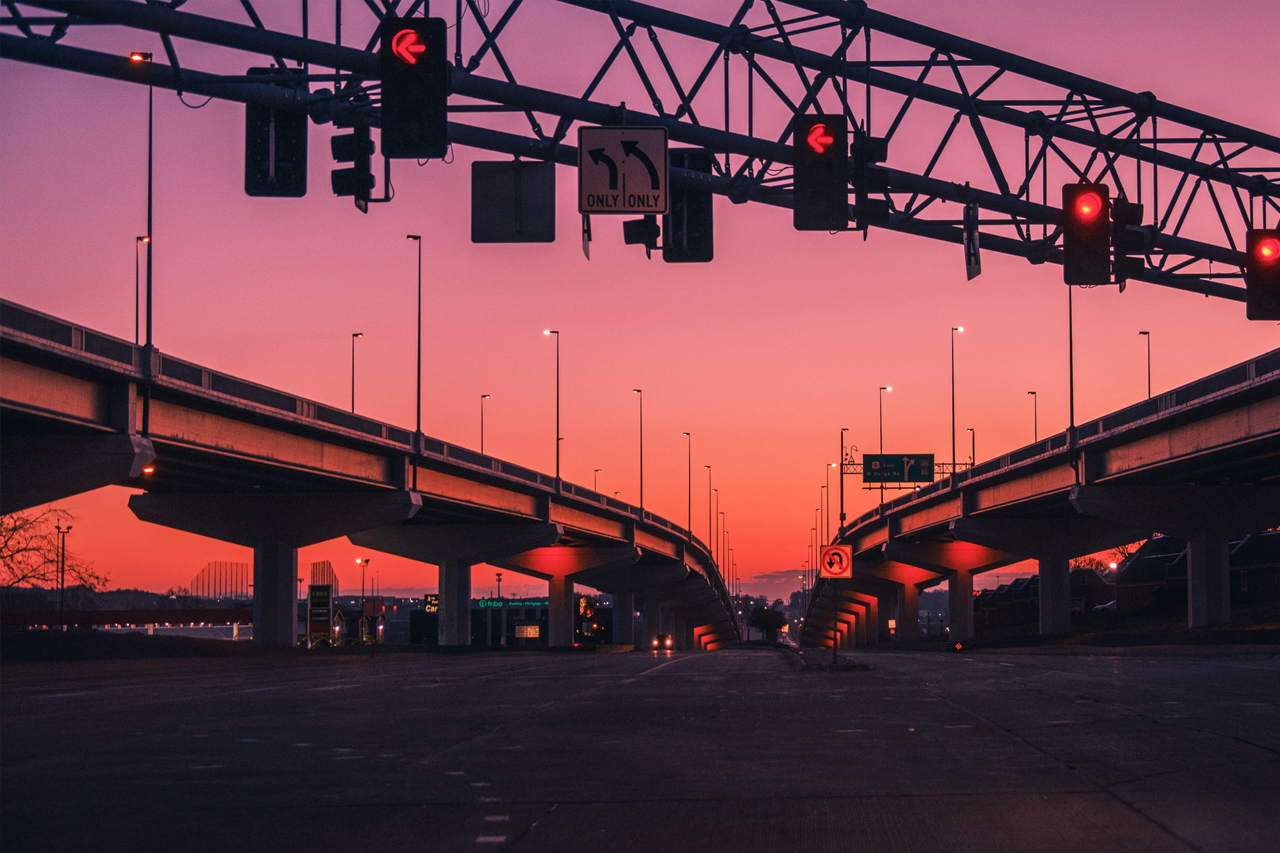 When you hear "Omaha," the first thing that comes to mind is a hip and exciting city.
And yes, this beautiful city in Nebraska is one of the hippest in the region.
The city has several attractions that appeal to all types of visitors. And because of the wide variety of demographics, Omaha is one of the most-visited cities in Nebraska.
Whether in your 60s or early teens, there will always be wholesome entertainment for you and your friends (or family).
Here, we compiled 11 of the most fantastic reasons you should visit Omaha.
There are museums, quirky art installations, a bridge, and more.
1. Bob Kerrey Pedestrian Bridge
An exceptional bridge is always a great symbol of a city.
The bridge that people know the most in Omaha is the Bob Kerrey Pedestrian Bridge.
If you are looking for attractions in Omaha where you do not spend a dime, this bridge is your perfect choice.
Here, you can take a stroll in your free time and watch the scenes go by.
Of course, walking (or strolling) the bridge is not your only option. If you have a bike, you can take it here with you.
You can even do your afternoon (or morning) runs here.
Located by the bridge is the Omaha Plaza. The plaza is another attraction that you can explore while you are there.
The Bob Kerrey Pedestrian Bridge measures 3,000 feet in total. And every inch of that 3,000 feet is beautiful.
When in Omaha, never miss out on this bridge.
2. Omaha's Henry Doorly Zoo and Aquarium
The zoo and aquarium are a favorite among locals and visitors alike.
Henry Doorly Zoo and Aquarium is one you can visit all year round, no matter the season.
As the name itself implies, the zoo comes with an aquarium. But what you do not know is that it also has a Desert Dome, a Nocturnal Exhibit, and a Butterfly Pavilion.
The zoo also has a corner named Gorilla Valley, which is popular with the kids.
The zoo is one of the most popular attractions for family members and friends alike. If you wish to visit multiple times, the zoo offers an Omaha Zoo pass which you can use several times per year.
There are several beautiful and notable highlights in the zoo. These are the Children's Adventure Trails and the Alaskan Adventure Splash Park.
Through interactive activities, the Children's Adventure Trails can help your kids and teens learn about nature.
The Alaskan Adventure Splash Park is perfect for a splash during summer.
And like any other aquarium, the zoo also has a walk-through tunnel where you can watch all types of sea creatures.
There are also penguins along the way!
3. Joslyn Art Museum
If you are looking for a free and kid-friendly attraction in Omaha this weekend, the Joslyn Art Museum is for you.
The museum was built in 1931 and is ideal for families and friends looking for something fantastic to do on the weekend.
Within the museum, there are eye-catching exhibits. And what sets the museum apart from the others is its interactive space for your kids and teens.
Your kids and teens can draw, imagine, and even create their artwork in this space. This opportunity should be the best time for you and your kids to explore hidden artistic talents.
Who knows?
Your artistic career could start here.
4. Malcolm X Birth Site
Malcolm X is one of the country's most influential civil rights leaders. Omaha, Nebraska, was his home.
Visiting his birthplace shows Malcolm X respect.
The Malcolm X Birth Site distance is not far from Omaha's downtown area.
Your visit there should be exciting, especially if you love history. It is one of the most important sites to see when in Omaha.
Unfortunately, the same house of his birth is no longer standing. But the land it used to stand in is well-kept and well-maintained.
There is also an impressive monument to honor the site within the grounds. The memorial also provides visitors with information about Malcolm X.
Going here is free. There is no entrance fee. But going here puts value in your visit.
It is because visiting his birth site gives visitors an understanding of the icon's story.
When you visit the birth site, you will understand the critical role of Omaha in American history.
It is educational. It is inspiring.
5. Fontenelle Forest
With 1,40 acres, the Fontenelle Forest is popular with families and friends. It has fantastic scenery and kiddie camps, too.
What sets Fontenelle Forest from the others is that it has almost everything you need. It presents you with an option by which you can escape the city grind and be one with nature.
It also has hiking trails, children's camps, and picnic facilities. In addition to that, it also has aerial courses where the daredevils can soar through the forest's canopy of lush green trees.
You can take your afternoon stroll or enjoy a picnic with friends within the vicinity.
Fontenelle Forest is ideal for visitors of all ages. It does not matter whether you are an adult or a teenager. There will always be something for you here.
6. Old Market
This attraction is something you should do with your friends or family.
The Old Market will never leave out anyone regardless of age or interest.
What do I mean?
In the Old Market, no matter what your interests are, you will always have an excellent time here.
The Old Market is one of the most popular tourist attractions in Omaha and the whole of Nebraska.
True to its name, there are a lot of shopping opportunities here. You can shop here for anything under the sun. It can be fashion, accessories, books, or any other – the Old Market has it for you.
It is also an advantage to drop by the Old Market as it has other attractions nearby.
You can also check out the Durham Museum and the Omaha Children's Museum, which are a few minutes away from the market.
The Orpheum Theater is also near the market.
It only proves that going to the Old Market is one of the best things you can do when in Omaha.
It is full of entertainment. It is full of exciting activities that show how amazing Omaha is. Plus, you never know what you are going to find here.
7. The Molecule Man
There are many significant art installations that you can find in Omaha. But the three sculptures they call "Omaha Man" are the best and the most impressive.
The art installations are made of aluminum figures. They look like people. The structures are full of holes to reflect the molecular makeup of humans.
Jonathan Borofsky, the artist and designer, says that art mainly focuses on the theme of togetherness.
Aside from it is impressive, it is also heartwarming because of its message.
Aside from that, The Molecule Man shows that Omaha is also a city of the arts.
Once done admiring The Molecule Man, you can visit the garden on-site for a relaxing afternoon.
8. The Durham Museum
Anything and everything interesting is in The Durham Museum.
The Durham Museum is one proof of how well Omaha preserves its past. And so, if you are a history buff or just curious about the past, this is one of the places you visit.
The highlights of your visit to this museum should be its permanent collections, including the "Baright Home and Family Gallery." You should also not miss out on the "Worker's Cottage."
And before you head out, make sure to pass by "The Byron Reed Collection." Such a collection contains displays and artifacts from centuries past. These artifacts include coins and medals that are over a hundred years old.
Of course, there are temporary exhibits once in a while.
And so, if you are looking for something to do in Omaha on weekends, you can check out the museum.
And before I forget, check out "Sound the Alarm: The Making of the Omaha Fire Department." This attraction should complete your museum visit.
The Durham Museum is one of those attractions you should visit when in the city. Its website contains information like its schedules of operations. The website also states the museum's entrance fees.
9. The Rose Theater
Constructed in 1927, this theater in downtown Omaha provides its visitors with educational and heartwarming shows and events for the kids and teens.
Going to the Rose Theater is a recommended activity when in Omaha. There is no performing arts venue in the city like the Rose Theater.
Housed in a beautifully preserved palace, the Rose Theater has a goal to enrich the young ones with education. The theater also aims to instill good values in the kids and teens through their live theater shows.
The shows here target children from ages three and up. There are also shows for teens and young adults.
10. Bemis Center for Contemporary Arts
You need to visit the Bemis Center for Contemporary Arts when you want to see art you have never seen before.
The curators of the center make sure of one and one thing only. And that is to bring to the spotlight artists, displays, and pieces that will take the visitors out of their comfort zone.
When you want to feed the artistic side, the center should be one of the prioritized places to visit.
Over the years, several exhibitions made appearances in the Bemis Center for Contemporary Arts.
The notable ones are "Sick Time, Sleepy Time, Crip Time: Against Capitalism's Temporal Bullying," and I let them in. Conditional Hospitality and The Stranger".
What makes the center different from other art places is that the Bemis Center encourages conversation.
Topics like how important it is for countries to open their borders and accept migrants make their way here.
Visiting the Bemis Center is one of the best things you can do when in Omaha. You will see many beautiful, inspiring, and thought-provoking pieces.
11. Roberts Skatepark
If you love skating, you may have come across the idea that skateboards are not the perfect medium to get around. Neither are skateboards great for showing off some cool tricks to friends.
Instead, skateboards are a way of life. Skateboards provide the skater with a feeling of being truly free.
If you love skateboarding, you should swing by Roberts Skatepark in Omaha.
The skatepark has quarter pipes and ramps where you can show off your skills and tricks. You can also make use of the stairs when you skate here.
The park is a skater's dream.
And even if you are new to skating, you will still have fun at Roberts Skatepark.
What is best about Roberts Skatepark is that it is not only limited to skateboards. If you are bringing with you your in-line skates, you are fine. You will still have a good time.
—
Omaha is a beautiful city if you only know where to go.
The city is full of historical significance. And when you visit, it should be fitting to visit these places of historical interest.
And while Omaha is rich in history, it is also moving forward into the future.
Aside from the museums, there are also other places of interest where you can have fun. Plus, the food here is exceptional.
Whether it is a zoo, a museum, a restaurant, or a skatepark, there will always be something for you.
All you need to do is browse and read through the 11 suggestions we made, and we are sure you will have the time of your life in Omaha.
How about you?
Is there any attraction you would like to include on the list?
Be sure to let me know.