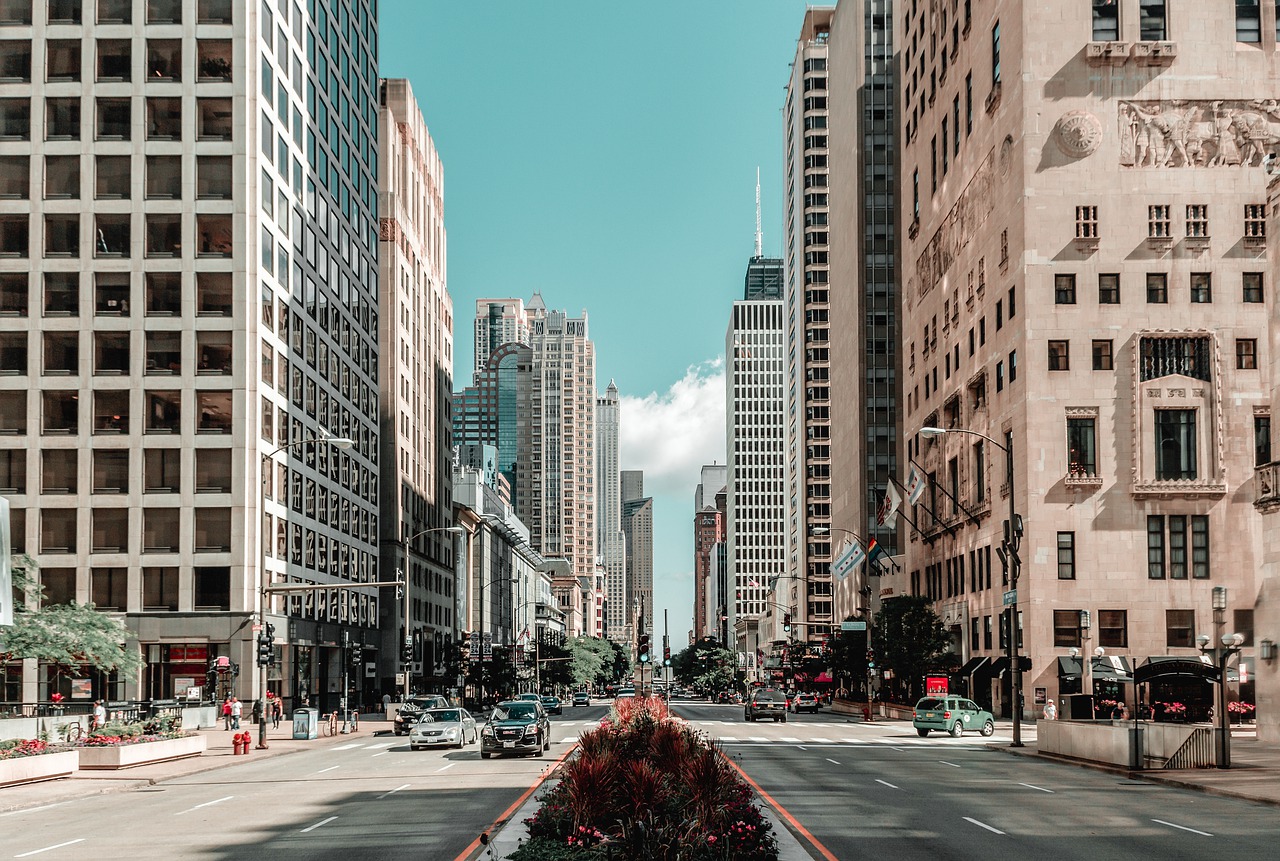 Chicago has a world-class economy, unique sports culture, and excellent public transportation, making it the best place to live compared to Anaheim. On the contrary, Anaheim is a city that offers beautiful attractions and vibrant culture, but the traffic congestion is a nightmare.
Chicago is a progressive city with an internationally recognized economy, offering a vibrant culture to its people. One of this town's perks is its exceptional public transportation which ranks as one of the best in America. Also, Chicago is home to various remarkable sports teams and top-tier institutions.
Anaheim is a city with one of the best tourist attractions, and that is, having Disneyland Resort in the area. This privilege produces a better job prospect in the city. Not only that, but the place is also one of the safest places in America.
Both cities boast their winning aspect, but Chicago is a better city considering its robust economy and top-tier institutions than Anaheim's amusement park perks. A great comparison can be a better solution to select the place you want to settle in the future.
What Are the Pros and Cons of Anaheim Versus Chicago?
Living in Anaheim offers you a good job opportunity, the best outdoor attractions, and a safe neighborhood but overcrowding and traffic jams are significant disadvantages. Meanwhile, Chicago is a progressive city with good public transportation and has a world-class economy, but the winter is brutal, and the crime rate is high.
There are significant advantages and disadvantages in living in Anaheim versus Chicago. Here is the most comprehensive comparison for you.
Living in Anaheim
Pros
The Happiest Place in the World: Disneyland Resort

Anaheim city's leading and most beautiful attraction is the Disneyland Resort. It houses multiple theme parks, dining places, a shopping district, and hotels. The merriest place on earth does not only bring smiles to everyone because of its pleasurable activities, but it also provides a lot of job openings.

The Disneyland Resort hires almost 23,000 employees. This large number is a perfect additive to the expanding labor prospect you can find in Anaheim, making its economy pleasant.

Anaheim Has a Strong Economy

Anaheim has a growing economy, and it has a recent job growth of 0.6%. Even though the city has a high cost of living, the average household income is $65,313, which surpasses the national average. Also, the projected job growth of Anaheim is 32.5% which means more prospects in the city.

The metropolitan has a stable labor market, and its 7.5% unemployment rate is gradually decreasing, which is likely to fall soon.

The Nice Californian Weather

Sitting in Orange County, California, Anaheim will let you experience lovely weather all year round. If you desire to be in a place where summer heat is tolerable and winter is not below freezing, then head over to this place.

Anaheim's climate does not experience severe dry and wet seasons. There are times that days can be sweltering from May to August; however beautiful sunny days will prevail. The place does not experience snowfall, though White Christmas lovers will not appreciate it.

Anaheim Has Multiple Outdoor Destination

Aside from the famous amusement parks, Anaheim is also home to other outdoor attractions where it has many other open parks, trails, lakes, playgrounds, and nature preserves.

You can spend your day off in Yorba Regional Park, the Anaheim Cove Trail, and Walnut Canyon Reservoir. Anaheim is only a thirty-minute short drive from Huntington Beach and Long Beach for an adventure near the water.

Top-Tier Education

Anaheim City boasts its top rating to several of its educational institutions. Valencia High School and Bernardo Yorba Middle School are two of California's top 100 best educational institutions in their respective categories.

Families will be thankful for the opportunity to enroll their children in some of Anaheim's top-rated private schools.
Cons
Overcrowded with Tourist

Anaheim is overly crowded, especially during peak seasons when people visit Disneyland Resort. June through Labor Day weekends are the most congested amusement park time. Although it has a better financial result, the flock of people can sometimes cause environmental distress and tight competition in the tourism industry.

Traffic Congestion is a Big Headache

Anaheim is a car-dependent city, and as the population increase and more visitors daily, traffic jams in town are a consequential headache. Drivers usually lose around 35 gallons of gasoline because of the considerable congestion on the road.

You Will Pay More in Anaheim

Anaheim is an expensive place to live. One of the most significant factors of the costly living expenses is that the average home value in this neighborhood is about $500,000, going up to millions. You will also pay more for your utility expenses and groceries if you opt to live in this city.
Living in Chicago
Pros
Remarkable Public Transit

Chicago has excellent public transportation in America. It has the second-largest public transit in the whole country, where it runs around 129 bus routes and over 145 railway stations. The city also has 200-mile bike lanes, which is very efficient in each community.

Most of the neighborhoods in Chicago have everything its residents need, so running an errand is not a problem and owning a car is just as optional.

Progressive Economy

Chicago has a growing economy which is one of its better perks. The city has the third-largest economy in the United States. The town has a multitude of industries that are always open for a new hire.

The economic growth of Chicago is well-diversified, with no significant corporation employing more than 12% of the working population. The city is home to over 400 large corporations, including 36 Fortune 500 companies. The icing to the cake is that Chicago ranks in the top 10 of the world's wealthiest cities based on GDP.

Internationally Renowned Sports Culture

Sport is an essential part of Chicago culture. The town is home to 15 sports teams, but the most famous is the NBA's Chicago Bulls, where Michael Jordan is the superstar. The Sporting News has named Chicago the "Best Sports City" in 1993, 2006, and 2010.

The Chicago Bears is Chicago's National Football League, and the Chicago Rush, which is the Arena Football League, are two of the most well-known teams in American football.

The Convenience of Air transit

Chicago has a world-class Airport, the Chicago O'Hare International Airport, and Midway International Airport. With multiple daily flights to and from its four terminals, O'Hare is one of the busiest airports in the country. On the other hand, Midway is much smaller, with only one main terminal and three forecourts.
Cons
High Criminal Rate

Chicago has its fair share of having a rising number of criminal records on the FBI database. The city has over 60 street gangs with lots of active members. This growing crime record in violent and property crimes that exceed the national average is one of the significant disadvantages of living in the city.

The previous year of 2021 left Chicago with a documented 797 homicide and 3,561 shooting incidents. These numbers are much more compared to the prior year.

Winter is Vicious

You will experience a good four seasons in the city of Chicago; however, the winter climate here is pretty brutal. The city receives around 36 inches of snow yearly, and you will wake up to tons of piling snows in your front yards. This cold season will let you experience a below-freezing temperature for its entire duration.

High Cost of Living

Another drawback to consider if you would like to move to Chicago is its high cost of living. In particular, transportation expense is higher than the national average. These expensive fees on its public transit result from the city offering a remarkable service to everyone.

The improvement is evident in its progressive bus and railway system, which is favorable if you pay more for a good facility.
Anaheim Or Chicago – Which Is Cheaper?
Even though Chicago is a large city, you will pay less for most of your commodities here than you do in Anaheim. Chicago is nearly 42.2 % less expensive than Anaheim, with housing costs also 159.9% lower.
Comparison Table of Living in Anaheim, California vs. Chicago, Illinois
| | | |
| --- | --- | --- |
| Living Expenses | Anaheim, California | Chicago, Illinois |
| Housing and Rent | 257.1% | 99.1% |
| Utilities | 97.4% | 92.8% |
| Food And Groceries | 102.5% | 97.2% |
| Transportation | 118% | 138.5% |
| Health | 95.9% | 90.6% |
| Miscellaneous | 104.4% | 107.3% |
Based on the Data of which 100 = U.S. National Average
>100 means more expensive
<100 means cheaper than the U.S. average
Housing and Rent Costs
House prices in Chicago are low, with an average cost of only $229,100, and the rental fee for standard accommodation will make you pay for only $1,629 per month. On the contrary, Anaheim's neighborhood will require you to have at least $594,400 for a single home with a lease fee of $2,871 per month.
Utility Cost
Essential utility bills in Chicago such as water, electricity, gas, and garbage are inexpensive than in Anaheim. Both cities do not exceed the national average, with Anaheim's 97.4% and Chicago's 92.8%. The difference between the two percentiles is not much, and living in both towns will make you pay an average of more or less than $360.00 for your dues every month.
Food and Groceries Costs
Foods and groceries in Chicago are cheaper when compared to Anaheim. Many low-priced finds in Chicago have a decent meal for only $6. On the other hand, Anaheim is a little expensive, especially when you come across food costs inside the Disneyland Resort.
Transportation Costs
You will have to pay less in your transportation cost when you live in Anaheim. The cheap transit fare is because of the limited public carrier in the metro, and most people got cars. A single bus ride will charge you around $2, and a day passes for $5.
On the contrary, Chicago has higher transit costs and fares because of its efficient and effective general transportation carriers from railways to buses.
Health Care Costs
Healthcare care, including physician's service charges, is less costly in Chicago than Anaheim. The 5.3 percentage difference between Anaheim and Chicago is attributable to differences in the prices of medications, diagnostic procedures, and hospital stays in their local places.
Taxes
Chicago has a 10.25% sales tax, while Anaheim has a 7.75 % sales tax. Both cities also have their share of income taxes higher than the national average. Chicago has an income tax of 5.0%, while Anaheim has 8.0%.
Is Anaheim Safer Than Chicago?
Anaheim is a safe city with a violent assault index of only 22.3, lower than the national average, making it a harmless place compared to Chicago. Chicago's numbers doubled with a 49.9 violent offense index than the national median.
Anaheim is one of the safest cities to live in America. The crime rate in this city is lower than the standard index of the Federal Bureau of Investigation. Some of the safest communities in Anaheim are in Southwest, Northwest, Anaheim Hills, and The Colony.
On the contrary, Chicago's criminal records are getting higher. In 2021, its homicide cases reached almost 800 in a year, with a whopping 3,000 shooting happenings. Chicago has a 164 % higher violent crime rate than the national average and a 45 percent higher property crime rate.
Is Anaheim Bigger Than Chicago?
In its 227.4 square mile mainland, Chicago has a population of 2,677,643, which is greater than Anaheim's population of 353,676 in its 50.3 square mile landmass.
It is undeniable that Chicago City is among the most heavily populated cities in the United States. Its inhabitants of nearly 3,000,000 people are already eight times that of Anaheim. Chicago population density is 11,776.7 people per square mile, while Anaheim has about 7,028.4 people per square mile.
Is Anaheim Warmer Than Chicago?
Anaheim has more than 280 sunny weather and no snowfall, making it warmer than Chicago. On the other hand, Chicago has only 189 sunny days in a year, and the winters there are harsh.
Anaheim, California, has one of the most acceptable climates in America. The place does not experience an extreme climate, especially during winter. There is no snowfall in this town, and most of the time, it is sunny here, making outdoor activities possible.
Meanwhile, Chicago has a few months of sunny days with extreme winter conditions. During this cold season, most temperatures are below freezing points, and the 36 inches of snowfall makes it hard to clean up as it piles everywhere in their neighborhood.
Is Anaheim Better Than Chicago?
Living in Chicago will give you a first-rate experience due to its world-class economy and top institutions. These advantages make it preferable to live when compared to Anaheim. On the contrary, Anaheim has a dynamic economy and is relatively safe, but the city's reliance on tourism remains a disadvantage.
Chicago has a solid economic prestige, ranking among the best globally. In addition, the city has a good standard of living and one of the best public transportation systems in the country. Outdoor activities in Chicago are not the least appealing aspect of the city.
Anaheim, California, is heavily reliant on tourism. The area is home to the Disneyland Resort, which offers many job prospects, vibrant attractions, and enterprise development; however, there are some downfalls, such as environmental distress and heavy traffic.
Both cities are lovely places to live, but the world-class life quality in Chicago outweighs the advantages of Anaheim.
Anaheim, California versus Chicago, Illinois – Where do you consider moving? Let me know your thoughts below.