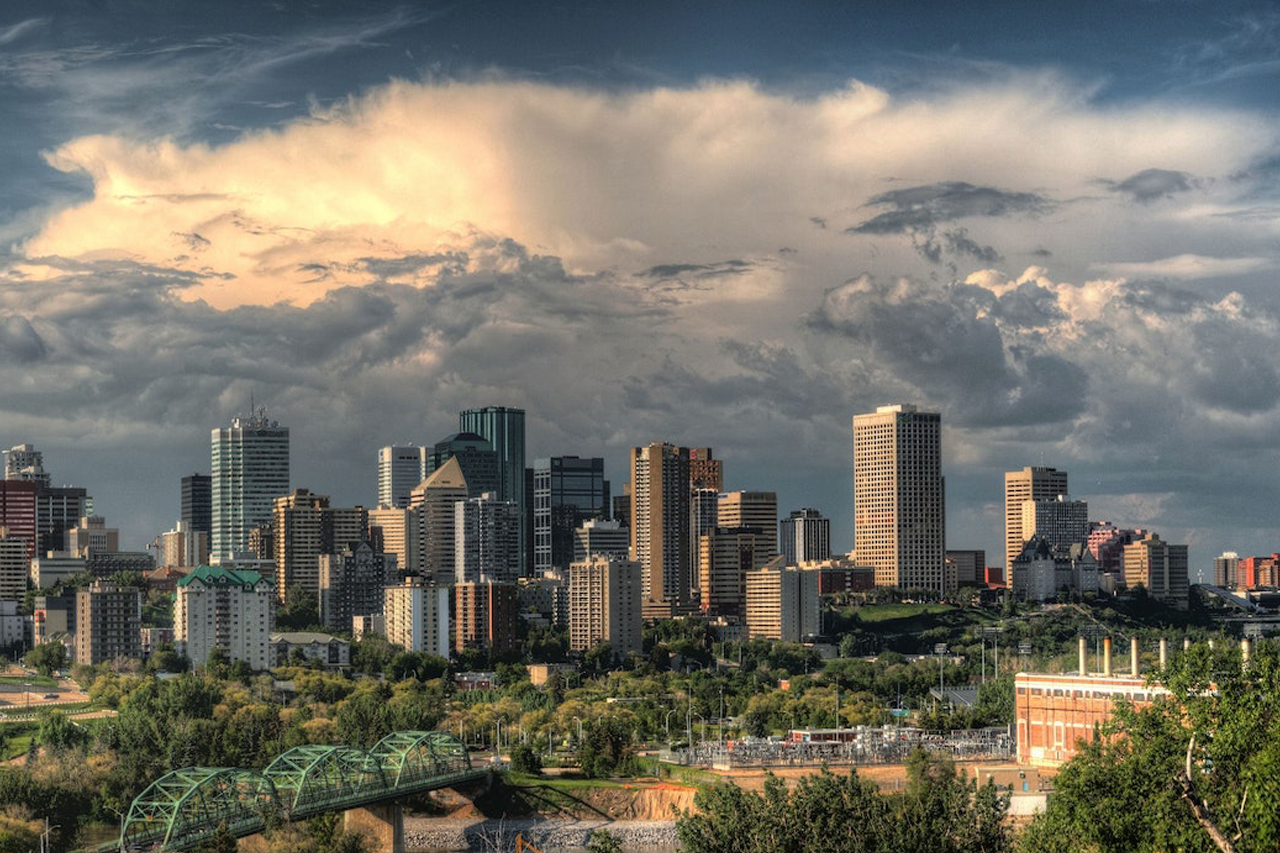 Salt Lake City (SLC) is the capital of the youngest state in America, Utah. It attracts young professionals, college graduates, and families aged 25 to 34. Its young population drives remarkable economic growth, and many start-up businesses are popping around.
It is the capital of Utah and its most populous city, making it the economic and cultural hub of the state.
The city combines the amenities of a highly developed urban area with its clean and green environment.
You can enjoy beautiful mountain views and great outdoor recreation within the city limits.
More than its unparalleled beautiful mountain views, Salt Lake City presents exciting nightlife, remarkable history, and warm western hospitality for every newcomer. It is a city worth discovering and eventually living.
So, if you are interested in Salt Lake City, let me give you the major highlights and drawbacks of living here. This way, you will know whether the city is perfect for you and your family.
Is Salt Lake City an excellent place to live in? A City Full of Great Offerings
The Good side
A City of Mountains
First, I want to emphasize how great it is to live in a city with beautiful surroundings. SLC is known for its natural beauty and great outdoors. You will instantly see the Wasatch Mountains upon your arrival here.
The Wasatch Mountains are where locals climb, hike, camp, and bike. It provides a stunning backdrop to SLC, making it more welcoming and inviting. It is also a good winter spot where you can ski and snowboard during the cold seasons.
It is also home to several famous mountains like Ben Lomond, Mt. Olympus, and Twin Peaks. Ben Lomond stood 9,000 feet tall and was found north of Ogden. On the other hand, Mt. Olympus offers you a 6.3-mile-long hike and a stunning summit reaching 9.026 feet.
The Twin Peaks is also a significant attraction where families can enjoy several outdoor activities. You can have a 10.5-mile hike or witness the mountain's excellent view.
Besides these mountains, the city has breathtaking natural parks such as the Arches National Park and Zion National Park.
A City Full of Fun and Entertainment
Salt Lake City is a lively metro with endless opportunities to have fun, play, and enjoy. It has plenty of cultural attractions, a great nightlife scene, museum, malls, and galleries. You will always have things to do in this part of Utah.
The Place Heritage Park is an iconic landmark in the city. It is near the mouth of the Emigration Canyon and showcases the early settlement stages of the metro.
The Lagoon Amusement Park is another site worth visiting. It is the perfect place for thrill seekers because of its ten roller coaster rides.
On the other hand, your kids will enjoy the Loveland Living Planet Aquarium, which is home to over 2,400 marine animals. It is a great site to learn more about biology and aquatic life.
You can also visit Temple Square. It is a 10-acre complex exhibiting stunning landscaping and impressive architecture. It is the most-visited area in the city during the holidays, where dancing lights illuminate the place.
Take advantage of the Hogle Zoo and Clark Planetarium for an excellent getaway with family and kids. You can observe more than 800 species of animals in the 42-acre zoo. On the other hand, the Clark Planetarium is the best way to see a movie using its 3D IMAX Theater.
If you want some cultural immersion, Salt Lake City will not disappoint. For instance, Salt Lake Tabernacle is where you can hear the infamous Mormon Tabernacle Choir along its legendary organ demonstrating 11,600 pipes.
Meanwhile, Abravanel Hall houses the Utah Symphony offering exemplary performances and long recording history. Here you can watch stunning concerts and musical shows. USANA Amphitheater is also great for attending huge gatherings and watching music icons and legends.
There is no other place like Salt Lake City for art enthusiasts and connoisseurs. It is home to the Natural History Museum of Utah, with an impressive collection of dinosaur fossils and unique specimens.
You can also check out the Discovery Gateway Children's Museum or The Leonardo for more inspiring art pieces. The latter is the perfect venue to discover the great works and art of Leonardo da Vinci.
A City with Great Food
Another exciting thing about SLC is its gastronomy scene. It has many eateries and restaurants serving international dishes and flavors. You will never go hungry in SLC because it offers everything globally.
Here you can try the best-tasting Navajo tacos and mouth-watering Northern Italian dishes. You can also have delicious Japanese ramen or all-original Lebanese food offerings.
For instance, The Bayou is famous for its Cajun-inspired dishes, while the R&R BBQ is a popular food chain offering smoked BBQs. On the other hand, the Sapa located downtown is renowned for its Japanese dishes with a modern twist.
You can taste everything here, from spicy Mexican food to sophisticated French pastries. It is a food paradise in Utah.
A City with Dependable Public Transportation
Another big plus of Salt Lake City is its ever-dependable public transportation. It implements an eco-friendly transit system for commuters. The metro has light Rail, FrontRunner, and UTA Buses serving the entire town and a great convenience to the populace.
The UTA Buses are the transportation you use when going to the metro area and ski resorts. Light Rail is available when you are going around neighborhoods, suburbs, and airports. Meanwhile, the FrontRunner is a commuter train serving those coming from Ogden to Provo.
More than its transportation system, Salt Lake City also completed a comprehensive highway renovation to accommodate HOV or carpool lanes. It makes driving around the city more convenient and faster.
A City with hip and trendy neighborhoods
Since the SLC is home to many young residents, you will notice that the neighborhoods are fantastic and of modern style. You will find great settings with bungalows that can suit your lifestyle.
These neighborhoods have a high walkability score near shopping centers and offer exciting nightlife. You can check the Yalecrest, East Bench, Greater Avenues, and Sugar House as some of the top neighborhoods in the city.
The Bad side
A City that always snows
The weather in this city can be bothersome for others. Salt Lake City can be a significant adjustment if you come from warm states like California or Arizona. The city receives an average of around 54 inches of snow every year.
The numbers are double the US average of 28 inches. It means the city has more cold and winter days than the rest of the country. There were also cold days with snowstorms.
What is the cost of living in Salt Lake City? Comfortable Living at a Reasonable Cost
People move to the city because of relatively cheaper living expenses. Utilities, healthcare, transportation, food, and groceries here are affordable compared to other big cities in the United States.
The Good side
Utilities
Let's talk about utilities. One of the most affordable aspects of living in SLC is the cost of utilities. When you compare it to the US median rate, it gets you a score of 94.6%. The index is lower than the average.
You will only need to spend approximately $135 a month on utilities. It already includes water, garbage, electricity, heating, and cooling. Meanwhile, the internet is a separate cost that could reach around $60 a month.
Transportation
Transport services are also lower here. You do not need a car in this city because of its highly reliable public transit system. SLC is even listed as one of the best metros to live in without a vehicle on Wall Street.
You only need to pay $2.5 for a single-way ticket and $6.25 for an all-access pass. Gasoline can cost $3.71 per gallon. If you drive a vehicle, expect to pay an estimated $65 per month for car insurance.
Food & Groceries
Food and groceries are also slightly lower than the average. Based on recent data, an average resident allots $3,700 on food and groceries per year in SLC. If we break this into months, the expense is $316.
The Bad side
If you live in SLC, expect to pay for housing costs above the national average. The city has very competitive real estate prices, which have increased over the years. The city's most significant contributor to your monthly expenses is rent and housing.
Salt Lake City earned a score of 146.3 in housing expenses. The figure is way above the US median rate. The home value of houses here starts from $565,021. So, plenty of residents here are renters than homeowners.
Why work in Salt Lake City? Best City for Jobs
The Good side
If you are moving to SLC merely for employment, you have come to the right place. The city has plenty of economic opportunities for you, whatever skill set you have.
It enjoys a 3.9% unemployment rate, which is way better than the national average. SLC also demonstrates steady job growth in government, education, healthcare, and tech industries.
Home to two Fortune 1000 companies
As I have mentioned, this town is a professional haven where fresh graduates and young professionals reside. It is also home to two Fortune 1000 companies, the Questar Corporation and Zions Bancorporation.
Other than those mentioned, there are plenty of big businesses here, such as AlphaGraphics, Smith's Food and Drug, MonaVie, Sinclair Oil Corporation, and Alsco. Aside from these firms, there are job opportunities from nearby areas where you can get employment.
Some companies within the metropolitan area are Arctic Circle Restaurants, Overstock, and FranklinCovey. These businesses are also key employers of the SLC populace.
A Tech City in Utah
People with a computer and tech background will find Salt Lake City a paradise. Big names in the tech world have headquarters here.
Microsoft, eBay, Telarus, Adobe, Siebel, and Micron can be seen in its industrial area. With a thriving tech industry, the Globalization and World Cities Research Network categorized it as a 'Gamma' global city.
Diverse Industries
Even though you do not have a tech background, you can still enjoy opportunities here because of its highly diverse economy. There are jobs in finance where SLC is home to the country's largest industrial banking center.
You can also find work in the shipping and transit sector. Its location at the Crossroads of the West has a vast shipping and transit industry concentration. The government and the federal state also generate jobs for the working force.
Healthcare and education, like universities and colleges, are also significant employers of the city. You can also add to the list tourism sector because of ski mountain resorts, malls, and city attractions.
The Bad side
Average Annual Salary Slight Below the Average
Salt Lake City may enjoy a lucrative economy, but the annual salary rate remains below average. The median home income in the city is $52,094. It is slightly lower than the US average of $56,310.
Like any other city in America, Salt Lake City has its benefits and drawbacks. But based on what I have mentioned above, the pros outweigh the cons. Given its robust economy and relatively lower basic expenses, you can have a comfortable life in SLC.
If you are ready to move to this city or still have some questions, let me know your thoughts. Comment them below, and It would be excellent to hear from you!