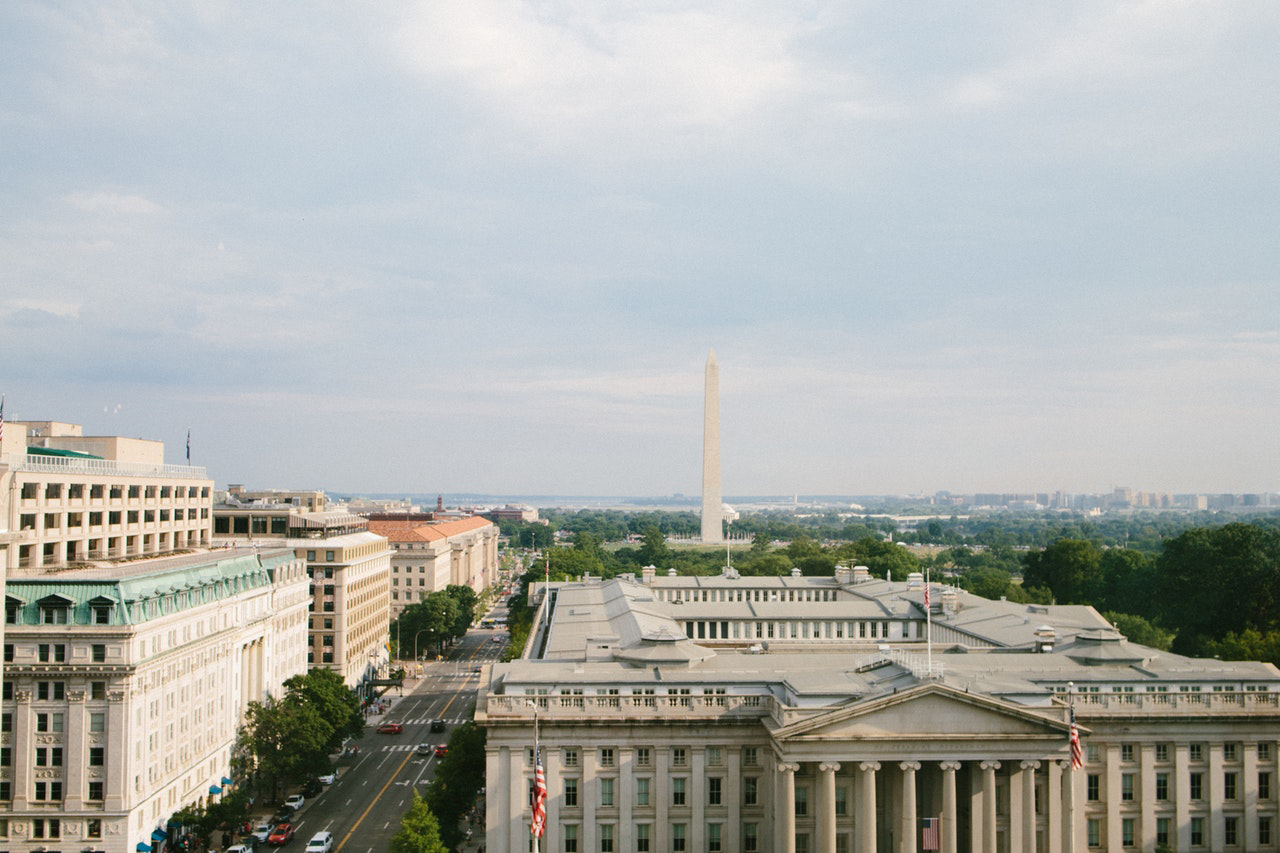 Living in America's capital, Washington, DC, provides massive benefits given its sizeable urban area. It is one of the metropolises that everyone wants to include on their first page of places to visit.
This significant world political capital, home to 700,000 people, attracts visitors worldwide for business or pleasure. Others wished to make it here their permanent home. Aside from the benefits of a world-class city, you can also visit various historical sites, a bustling downtown, live entertainment, and much more.
However, this city is far from perfect because it shares the same sentiments as any other location: flaws. So, before packing your bags, consider a few things before setting foot in Washington.
We will discuss the advantages and setbacks of the metropolis and what you can expect if you choose to live here. So let us get it on.
Is Washington, DC A Good Place to Live In? The Nation's Bustling Capital City
The Good Side
Culturally Rich City
When you live in Washington, you can tell how much the city values its culture, making it evident in its numerous features.
The city's highlight is the iconic White House, where the highest government officials live. Also, did you know it has over 160 monuments, including the Martin Luther King Jr. memorial, the Washington Monument, Jefferson Memorial, and the Lincoln Memorial?
In addition, there are over seventy museums that you can visit. The National Children's Museum is in the downtown area, while the National Museum of the American Indian is near the National Mall. There is also the notable National Postal Museum.
If you still cannot get enough, the National Gallery of Art and the United States Capitol are both in the city proper.
There is never a shortage of scholarly activities here, no matter what day you pay a visit. There is so much to do that you must devote more time to completing one task after another.
Commuting Here Is Easy
Traveling back and forth in Washington is not a problem, even if you do not have a car. The city's efficient public transportation ranks consistently among the best in the country.
Washington Metropolitan Area Transit Authority has an excellent reputation for superior regional bus and train services. It stretches for over 118 kilometers, with six lines and ninety-one stations.
The public transportation system serves over 600,000 commuters daily and is still effective in getting people to their destinations. However, commute times in this city are longer than the national average. Nonetheless, the metro's availability of mass transit outweighs this one.
Meanwhile, if you prefer biking around town, there is an extensive bicycle network of cycle tracks, new Capital Bikeshare stations, bike lanes, bike routes, and trails.
There are also taxis, car-sharing services, and airports that serve commuters. So getting in and out of the metropolis is not that difficult when you have options for what you can ride on daily.
The Diverse City In DC
Washington City is well-known for its various features. It welcomes people from all over the world to live, work, and spend their free time here. Furthermore, its cultural diversity is evident in its people and cuisines.
It is home to 49 percent of Black people, 44 percent of white people, 4 percent of Latinos, and 3 percent of Asians. Furthermore, gender identities are not a significant issue in this town. It is one of the few cities in America that openly supports the LGBT community.
To ensure that you live in a welcoming environment, their restaurants serve various culinary cuisines with a global influence.
Rania downtown is the place to go if you are looking for the best Indian restaurant. At the same time, La Collina is well-known in the area for its authentic Italian cuisine.
On the other hand, St. James gives visitors a taste of the Caribbean with African, Chinese, Portuguese, and French influences. Meanwhile, Tonari brings good Japanese cuisine to Washington.
Millennials Love This Metroplex
With many things to do, a diverse range of job opportunities, and numerous events, it's no surprise that young people flock to Washington. The Millennial generation accounts for 23% of the town's total population. As the population increases yearly, so does the number of establishments and businesses.
Thus, the city has local coffee shops and bars that cater to what most millennials enjoy. Lost Sock Roasters is a local favorite for a cup of freshly brewed coffee.
Culture Coffee Too on Riggs Road also provides an artisan space with live music to set the tone. On the other hand, you should not overlook La Coop Coffee here. They serve empanadas, burritos, bagels, and New York-style pizza in Colombian style.
Millennials love the lifestyle they can find here and flock to the city all year.
Diverse Types of Neighborhoods
If you want to live in Washington, there are many great neighborhoods. You can choose between apartments in the city center, suburban townhouses, and family homes.
The city has around 131 neighborhoods, each with its distinct characteristics. The vibrant downtown area, historic Capitol Hill, high-end boutiques in Georgetown, and the stunning Southwest Waterfront are all nearby.
Adams Morgan has a 24-hour diner, ideal for people who spend their nights working. Because of the presence of the Entertainment and Sports Arena, Congress Heights has become a hub for sporting events and live concerts.
Whatever lifestyle you desire, know that Washington can provide your preferred neighborhood if you can afford it.
The Bad Side
Traffic Gets Worst Here
It is no surprise that Washington has heavy traffic. With over 600,000 commuters per day, people are coming and going, and the city has a fast phase. Also, because of the city's touristy vibes, people flock here to spend their leisure time, making it more crowded and congested streets.
According to a Texas A&M Transportation Institute report, Washington drivers spend 102 hours per year in traffic, the third-highest amount in the country. The annual study ranks large metropolitan areas based on speed and traffic volume data.
So, whether you travel to Washington for work or whatever reason, you need a lot of patience to get stuck on the road most of the time.
Tourist Crowded
Washington can receive up to twenty-four million visitors per year. Though this is a positive sign for the economy, living here with a swarm of visitors in the area can sometimes be annoying.
Summer is when people flock to the city to enjoy the warm weather and participate in outdoor activities. If you live near Capitol Hill, you should expect to see a flock of tourists coming and going. Even the sidewalks can become congested.
It slows down everything, especially traffic. It also results in a mishap, mainly when we discuss environmental concerns. However, there is no denying that tourism contributes significantly to Washington's international popularity.
What Is the Cost of Living in Washington, DC? – An Expensive World-Class City
The Good Side
Affordable Options Are Available
It is evident that living in the capital city, Washington meant paying more than other metropolises. To make ends meet, you will need to get a better job. However, this does not imply that no affordable options are available here.
There are better options for finding a place to live, paying your utility bills, buying groceries, and other necessities.
The best way to save money on lodging is to look for a space-sharing room in the Columbia Heights neighborhood. Rentals here can range from $1,000 to $1,500, significantly less than the city's average of $2,193. You can find similar deals in Petworth and Brookland.
To save money on groceries, you should shop at Aldi's and Giant and select the essentials on sale. Regarding traveling, if you live outside or far from metro stops, you can save a lot of money by walking or riding a bike to work.
Affordable And High-Quality Healthcare
Washington's healthcare system is one of its more affordable features, with costs that do not exceed the national average.
Living here allows you to take advantage of the District of Columbia's free healthcare insurance plan, which is especially beneficial for low-income families.
The DC Healthy Families service gives health coverage to D.C. residents who fulfill actual earnings and American citizenship or eligible immigration status provisions to qualify for D.C. Medicaid.
The average physician visit here costs around $114.02, the average dentist visit costs $97.50, and an optometrist consultation costs around $105.61. This pricing is reasonable compared to larger metroplexes like New York or San Francisco.
Basic healthcare insurance can cost between $300 and $450 per month.
Scaled Down Utility Expenses
The pricey state of Washington also has a reasonable utility expense that is significantly lower than the state median.
The Potomac Electric Power Company is the primary energy provider, with monthly bills of around $100.00. Aside from that, an average person living in a single apartment in the city center can expect to pay about $147 per month in utilities. This price is 8% less than the national standard.
However, summers here can be scorching, and winters can be freezing, so if you use an air conditioner or a heater during these times, you can expect your bills to rise.
The Bad Side
Living In Washington Can Break Your Bank
The cost of living in Washington is among the priciest in North America. The real estate market is one of the most elegant things that can rip your bank here.
The average home value in the metro is around $708,135, and the average rental fee is $3,000. Prices are incredibly prominent in some areas of the city, such as the Palisades in the Northwest, where the median home sales price for a single-family residence was $2.1 million, according to the Washington website.
The expenditure of public carriers is also relatively high, with a monthly pass costing around $102. Taxis here can also cost $5 for a standard tariff. So, if you want to live here, be prepared for expensive housing and a costly lifestyle.
Why Work in Washington, DC? Competitive Job Market
The Good Side
You Will Find Great Careers Here
Living in Washington will allow you to pursue a rewarding career and expand your employment opportunities. One of the most critical industries in its job market is politics, as the city serves as the nation's capital.
The metroplex is home to 176 foreign embassies and the headquarters of numerous international organizations, trade unions, and non-governmental organizations. Fannie Mae, Danaher, Carlyle Group, and FTI Consulting are among its four Fortune 500 companies.
Even if you are looking for a better opportunity in nearby cities, there is no need to worry because mass transit is exceptionally dependable. According to the Bureau of Labor Statistics, the District of Columbia's unemployment rate has decreased. It lowered from 6.1% in December 2021 to 5.8% in April 2022.
Considerable Average Salary
One of the best extras of working in Washington is the high average salary. In this city, the median annual wage is around $72,733, or about $35 per hour. A better position in the companies around the metropolitan area can also provide you with a salary of up to $200,000, while the lowest you can get is around $23,000.
Deloitte, Accenture, Amazon, Capital One, and the United States Army are among the top companies that pay well here. So, expect higher pay if you get the chance to work for the government.
If you want to stay here permanently, you must have at least a bi-weekly salary that is not less than $2,500 to cover your basic expenses and miscellaneous spending.
The Bad Side
Demanding Workplace Performance Standards
Working in the country's capital can require being a workaholic for distinct reasons. People relocate to the city for better job opportunities, implying fierce competition.
Because of the strained and competitive working environment, even relationships get in the line here. If you want to work here, you must do everything possible to be good in your field to make ends meet.
This article concludes why the nation's capital is one of the most beautiful cities in Northern America. We hope you appreciated what we wrote here as much as we enjoyed penning it for you.
So, if you have a checklist, you can see that the benefits far outweigh our present drawbacks. And we anticipate you moving here and achieving a work-life balance in no time.
Thank you, folks! See you at our next destination!