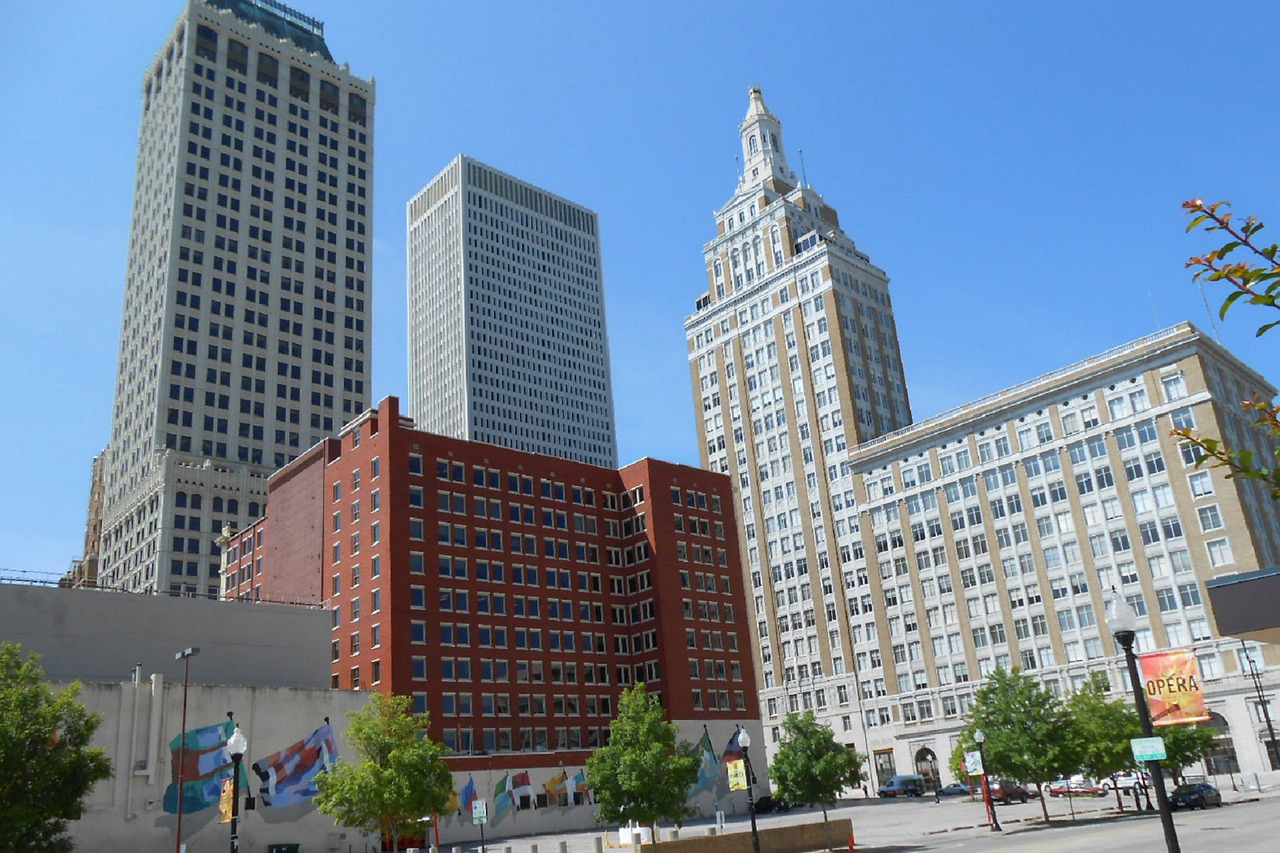 Tulsa is a dynamic city situated northeast of Oklahoma. The metropolis played a significant role during the industrial revolution, earning its nickname as the "Oil Capital of the World."
Despite the great advantage of oil, Tulsa decreased its dependence on its energy sector and focused on successfully developing a diverse economy by expanding its wings to other industries.
Oklahoma is a great state to consider moving to shortly. However, moving to a new community isn't easy, and doing research could help a lot. Through this article, you can find out the various pros and cons that await you.
Is Tulsa, Oklahoma, A Good Place to Live In? A city for all ages!
The Good Side
Spend your golden years at Tulsa
Not all cities are retiree-friendly, yet Tulsa is an exception. A town like Tulsa would be perfect for retirees looking for something to do in their golden years.
Since Oklahoma is tax-friendly, retirees in Tulsa enjoy some of the following benefits: Social Security retirement benefits and a 401(k) deduction or pension.
Another reason why it's the ideal place to retire is because of the city's robust healthcare system. For example, you can find Oklahoma's top hospital in Tulsa, the Saint Francis Hospital. Moreover, Tulsa is also among the most affordable city for retirement in the United States.
Therefore, there is no reason for retirees to ignore what Tulsa can offer.
Convenient commutes, here I come!
If you hate poor public transit, you will be glad to know you'll experience convenient commutes in Tulsa. Despite the metropolis' enormous size of 201.8 mi², being the second-largest city in Oklahoma, you will experience faster commutes here for an average of fewer than 20 minutes.
Public transit is a big issue for most enormous cities. However, Tulsa was able to find a way to make its residents enjoy commuting by implementing programs like Complete Streets, which is a city-backed program that makes roads accessible to everyone.
In addition, Oklahoma implements about a $70 lower rate of yearly car insurance which can be relatively cheaper than other states. If you prefer to go around Tulsa by bike, the city boasts a vast network of trails, making it a bike-friendly place too!
Therefore, it is no wonder that Tulsa is among the best cities to drive in the United States.
Highly regarded educational institutions
Tulsa has excellent schools from early childhood education up to higher education. Whether you plan to get a higher degree or find a high-caliber school for your kids, Tulsa has it all for you.
There are over 130 schools with excellent grades in the city, wherein the top ten schools boast A to A+ grades. You will be thrilled that Oklahoma's #2 best school, Jenks High School, is in Tulsa.
Therefore, parents won't have to worry if their children receive the best education they deserve to help shape their bright future.
On the other hand, for those pursuing higher education, Tulsa never comes shortly regarding a roster of highly regarded institutions.
You can enroll in the high-caliber universities here: The University of Oklahoma – Tulsa, The University of Tulsa, Tulsa Community College, and Oral Roberts University.
Incomparable natural beauty
Witnessing nature's beauty doesn't require you to travel far. Tulsa does not only offer city-like benefits but provides scenic and untouchable natural beauty as well.
The metropolis has numerous lakes you might want to visit to fulfill your waterfront recreation plans.
Enjoy paddle boarding and kayaking at Gathering Place, where you can discover about 400 species of plants. Here, you can also dine with your family and loved ones at three of its existing restaurants: The Patio, Vista at the Boathouse, and Redbud Cafe.
Better not miss spending your day fishing at the Lynn Lane Reservoir, a 237-acre lake, or attending various events and classes at the Tulsa Garden Center at Woodward Park.
Also, visit the city's newest recreational treasure, Turkey Mountain Urban Wilderness Area, where you can go hiking and see the two bronze wildlife sculptures: Rio Grande Turkeys and Rocky Mountain Bighorn.
The art scene and endless entertainment
Tulsa offers endless entertainment and a vibrant art scene if you love to have fun downtown. Check out the city's Tulsa Arts District, where a wide range of bars, performance venues, restaurants, museums, and arts establishments, are waiting for you to discover.
A great event to look forward to in Tulsa Arts District is its First Friday Art Crawl, voted as one of the Best Public Entertainment Events in Tulsa. Don't miss watching live performances presented by the Tulsa Performing Arts Center.
If you love going to museums, head to the Gilcrease Museum to learn more about American history, exhibitions, and over 28,000 art, archival, and anthropological objects.
For theatre fun, the city also has its famous Tulsa Theatre showcasing local and national performers you wish to see.
Yearly festivities
Living in Tulsa can never get boring because of its yearly variety of festivals. Below are the festivals you can expect to witness when you finally decide to reside in Tulsa:
Tulsa Pride Festival is Oklahoma's longest-running pride festival celebrating the local LGBTQ community.
Germanfest. Tulsa is a diverse city and is also apparent in its roster of festivals. Germanfest is an excellent example of the city's diversity, wherein you can experience the German culture with live music, beer, and mouthwatering dishes.
Tulsa Water Lantern Festival is one of the festivities in the city dedicated to celebrating lifie and loved ones by floating rice paper lanterns down the water with written personalized messages.
Tulsa Mayfest is the city's number one arts festival that the majority look forward to yearly.
The festivities above are only some of Tulsa's roster of festivals you can enjoy all year round. Some other festivals to note are Pow Wow of Champions and McNellie's Tulsa Harvest Beer Festival.
Highly diverse community
Living in Tulsa suits you if you don't mind a highly diverse community. The city is highly diverse you will discover different people from various cultures and races.
These cultures coexist in the city, including Indian, African American, English, French, Vietnamese, Hispanic, Italian, and Caucasian.
Sports fans rejoice!
Tulsa loves to celebrate sports and support athletes. Get ready to watch a college football game at Golden Hurricane or root after the Oklahoma State Cowboys in Tulsa.
Other sports stadiums to watch your favorite team in Tulsa are the Skelly Field at H.A. Chapman Stadium and ONEOK Field. As soon as you move to Tulsa, maybe it's time to start rooting for their pro-hockey team, Tulsa Oilers, and their softball team, Tulsa Drillers.
The Bad Side
Poor crime rate
Sadly, Tulsa's poor crime rate can be a big NO to some. The metropolis's crime grade ranges from C down to F; the lowest grade one can give to a city.
To explain it better, in 100,000 people, there are 591 incidents of violent crime in Tulsa. Regarding homicide rates, Tulsa has 9.3 murders per 100,000 people, which is higher than the country's 6.5.
Based on the past years, Tulsa has a 94% higher crime rate than other cities in Oklahoma and 152% higher than the national average.
Worst, Tulsa is among the 50 most dangerous areas in the United States; thus, living in Tulsa isn't the best option regarding safety.
Extreme weather and tornadoes
Tulsa has four seasons; however, sometimes, it gets in the way of your outdoor fun because it can get extreme.
In Tulsa, you will experience a chilly and prolonged winter season with an average of six inches of snow. The coldest months are December and January, with an average low of 29°F.
During summer, the average high is 94°F, hot and humid. Expect to experience the hottest temperatures from July to August.
Another alarming con other than weather is the tornado. Before moving to Tulsa, you should know that the city has a high risk of tornadoes. In 2021, there were 35 active tornadoes recorded in Oklahoma alone.
What Is the Cost of Living in Tulsa, Oklahoma? Undeniably a livable city
The Good Side
One of the lowest housing market price
Tulsa's housing market is so affordable that most people almost instantly want to move to this city. As of 2022, Tulsa's median home price is only $256,963, and a median rent of only $784.97 per month.
Hence, Tulsa's housing cost is 35% lower than the national average, which is an excellent deal you don't want to miss. The most affordable areas you might want to consider staying in Tulsa are the downtown area and Lawton.
17% lower than the national average living cost
Yes, you read that right. Tulsa residents enjoy 17% lower than the national average cost of living. For example, Tulsa's grocery prices are 5% lower than the national average, with sample prices as follows:
Carton of eggs – $1.49
Loaf of bread – $3.30
A gallon of milk – $2.11
Aside from cheap groceries, Tulsa's utility and transportation prices are lower than the national average. Its utility prices, such as energy and phone bills, are 3% lower, while transportation fees are 5% lower.
The Bad Side
Some taxes are high
Unfortunately, Tulsa residents pay high taxes despite the low cost of living and affordable housing market. Locals should pay 8.52% sales tax and a state income tax of 5%.
The nation's average state income tax is only 4.6%, whereas the sales tax rate is only 7.3%. Therefore, living in Tulsa means paying higher sales and state income tax rates than in other cities.
Why Work in Tulsa, Oklahoma? Diverse employment opportunities
The Good Side
Healthy job market
Tulsa has a healthy job market compared to other cities of similar size. Although the city has every right to depend on its oil & energy industry, it was wise enough to focus on other sectors to develop a booming economy.
Known in the 19th century as the "Oil Capital of the World," Tulsa's energy and oil sector, up to this date, remains the primary industry employing thousands of workers.
Nevertheless, relying less on oil helped Tulsa to open more jobs to other sectors such as logistics, IT, finance, biosciences, agriculture, defense, and aerospace, which led to diversified job openings.
Within the past year, Tulsa has seen its job market grow by 2.7%. Thus, the city's jobs have grown steadily over the last few years, and the outlook for future employment is optimistic.
Here is the list of some of Tulsa's prominent employers to watch out for:
The University of Tulsa
Hilti North America
American Airlines Maintenance Base and Diagnostics Laboratory of Oklahoma
GEB America
Samson Resources
WPX Energy
Consumer Affairs Tulsa
Besides prominent companies, 80% of the metropolis' LLCs are small businesses. Therefore, finding work in Tulsa won't be much difficult.
3.0% unemployment rate
Together with a booming economy is the city's low unemployment rate. Tulsa has enjoyed more bass than the national average unemployment rate in the past few years.
From January to May 2022, Tulsa's highest unemployment rate yet is 3.3% which happened in February. As of May 2022, the metropolis has an unemployment of 3.0%, which is lower than the national average.
Thus, you can expect to find various job openings in Tulsa if you finally decide to move.
The Bad Side
The household income here can be disappointing.
Despite the low cost of living and healthy job market, Tulsa's household income and average wage are below average.
You should know that the average income salary of a resident in Tulsa is only $23,313 per year, whereas the national average is higher, $28,555. Regarding the median household income, Tulsa residents earn $49,474 a year, while the US average is $53,482 yearly.
Tulsa is a livable city that attracts not only those in their 20s but even retirees. Certainly, Tulsa also has its cons, with some pros outweighing the disappointing facts.
Nonetheless, if based on the city's low living cost, excellent economy, and healthy job market, living in Tulsa is a great option you might want to consider. Still, let us know your thoughts about this "Oil Capital of the World."