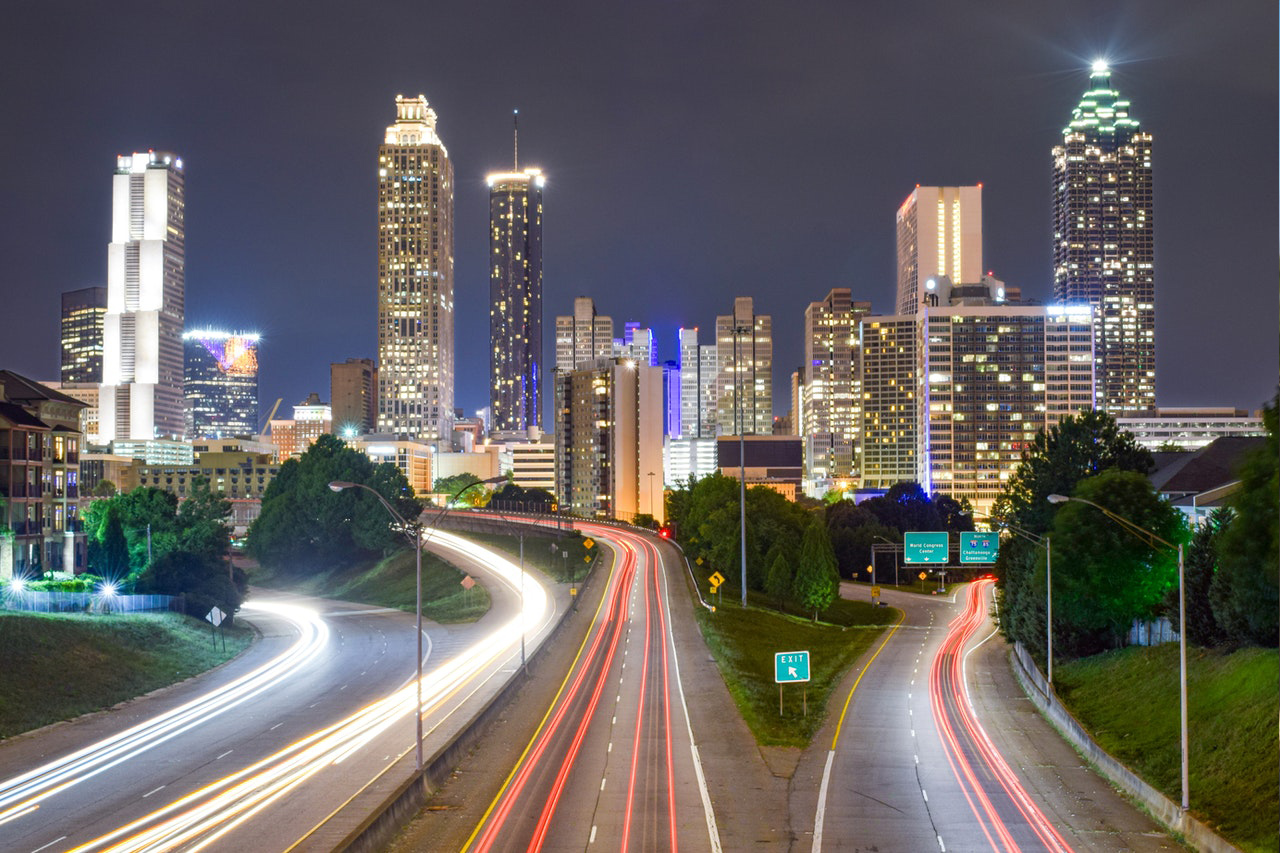 "Hotlanta," "Capital City of the American South," and "City in a Forest" are a few of the more than a dozen monikers that Atlanta, Georgia, has had for years. Aside from this, it is Georgia's largest metropolis and began its history way back in 1836.
Atlanta, Georgia, had undeniably grown into a vibrant and diverse city with luscious green spaces and a booming economy. Millennials and even retirees flock to this city because of its charm and fantastic enjoyment no one wants to miss.
With such progress, you may wonder if this is your cue to call Atlanta your next dream home. Moving is undoubtedly a big step; if you are not yet entirely sure about continuing your new journey in Atlanta, this article provides the pros and cons to make it easier for you to decide.
Is Atlanta, Georgia, A Good Place to Live In? – Everything for everyone!
The Good Side
Experience Southern hospitality
Anyone can agree that one of the worst experiences one can go through is living in a city where you don't feel like you belong. Luckily, Atlanta is known for its Southern hospitality and welcomes everyone from all walks of life!
Chivalry and sweet "Hi" and "Hello" are evident in this metropolis because of its diverse community.
In this estimated 532,695 population city, there are 49.79% Black or Africans, 40.42% Whites, 4.80% Asians, 0.38% American Indian and Alaska Native, 0.04% Native Hawaiian and Other Pacific Islander, and 1.40% other races not mentioned.
Nonetheless, you will be thrilled to know that the residents here value one's individuality, culture, and race. Because of their welcoming nature, you won't need to be stressed out if you can easily fit into the community.
Endless entertainment options
Atlanta is an all-year entertainment paradise if you love festivals, celebrities, theatre, and gatherings. The city has never run out of entertainment options and hosts two of the largest and most popular music festivals, the TomorrowWorld and Music Midtown.
Aside from festivals, Atlanta also has a roster of farmer's markets spread across the city, such as the Freedom Farmers Market, Morningside Farmers Market, and Piedmont Park Green Market, to name a few.
Another entertainment option to try is Dragon Con. If you love fictional characters, cosplay, or simply wearing costumes, this science-fiction convention is the one for you!
Time to embrace the sports life
If you are not a sports enthusiast yet, you may embrace the sports life the moment you start living in Atlanta. During their seasons, the metropolis is home to the country's five major professional sports leagues, such as the MLB, MLS, NFL, NHL, and NBA.
You can also look forward to rooting for college sports teams, so better start choosing which college team you want to root for the rest of the year.
Proximity to mother nature
You won't have to travel too far or ride an airplane to enjoy quality time with mother nature. Living in Atlanta means you only have to travel for about one to two hours to get to the nearest suburb trails surrounded by nature, like the Chattahoochee River and the Stone Mountain.
These destinations offer the following activities: river rafting, hiking and biking trails, paddle boarding, tubing, and more. You can also recharge your energy and breathe fresh air before going home.
On an even brighter side, Atlanta boasts more trees than buildings, so you don't have to travel too far from the downtown area. The metropolis lives to its moniker as the "City in a Forest" because of its greenery surroundings.
One of the famous parks to check in this metropolis is the Centennial Olympic Park. It is a 22-acre park filled with green spaces and serves as Georgia's legacy of the Summer Olympic Games in 1996.
Another great park in Atlanta boasting 286-acre is the Chastain Park, where you can freely jog, walk, run, and drive around in a golf cart while enjoying nature. It is also Atlanta's 3rd largest city park, with a wide variety of recreational and competitive activities.
Get ready for nightlife hopping.
Millennials would love to stay in Atlanta because of its robust night scene. Some of the best and most popular nightclubs in Atlanta are the MJQ Concourse, Havana Club, and The Basement. Get ready for a fun nightlife hopping as the clock strikes six in the evening.
Not only is the city boosting the night with EDM music and blinding strobe lights, but you can also have fun exploring world-class venues, such as The Tabernacle, The Masquerade, and Eddie's Attic.
If you want to experience watching your favorite band and celebrities in Atlanta's historic and award-winning concert venue, don't forget to visit The Tabernacle as soon as you move to the city.
Appetizing multi-cultural cuisine
Because of Atlanta's diverse community, it boasts a delectable multi-cultural cuisine that even appeals to people of all ages. When you move to Atlanta, taste the tasty dishes its well-known restaurants serve.
Head on to the city's most-celebrated restaurant since 1993, BacchBacchanaliaanalia, which gained consistent ratings of 4.5 stars and above. The fine-dining restaurant serves eclectic American cuisine with a touch of southern seafood favorites.
Canoe, located along the Chattahoochee River banks, is another restaurant in Atlanta that prides itself on its award-winning menu offering various delicacies and great ambiance.
The Bad Side
Unavoidable traffic
Although the traffic in Atlanta isn't comparable to Los Angeles', many locals still see this as a significant disadvantage in living in Atlanta. Due to the city's poor public transit, you will have to allocate extra time commuting to and from work.
You may think that owning a car is the solution. However, this idea doesn't solve the problem. Unless you have kids, you will have no choice but to purchase a vehicle rather than suffer traffic on public transportation.
Thus, the best solution is to live downtown, or near your workplace, so you won't need to commute.
It is not "Hotlanta" for no reason.
Besides traffic, locals in Atlanta experience humid and hot summers spanning from July to August, with temperatures blazing more than 90 degrees Fahrenheit. Hence, the moniker "Hotlanta" pertains to its hot and subtropical climate.
Because of its humidity, you will feel super sticky and consider purchasing an air conditioning system to survive or renting a room with such a feature to keep you cool.
What Is the Cost of Living in Atlanta, Georgia? – Enjoy the affordable quality of life
The Good Side
Relatively low cost of living
You will be happy to know that Atlanta's living cost is relatively low, which is 2% lower than the national average. Living in Atlanta is significantly cheaper compared to cities like Los Angeles, New York, and Miami.
On the other hand, you can compare its low living cost to cities like Chicago, Dallas, Omaha, and Oklahoma City. Atlanta's rent, food, groceries, and utility fees are very competitive, which helps you save more.
To explain and help you understand further, please refer to the fees to expect in Atlanta as enumerated below:
Dinner for two in a neighborhood bar can only cost you around $45
8mbps internet costs $49
800 square feet apartment rent only costs $1,200 per month
Utility for one person costs $130
Additionally, fuel costs are a little more affordable in Atlanta than on the west coast.
Extremely competitive property tax rates
Georgia has an average effective tax rate of 0.93%, around $1,400 annually. Since Atlanta is part of Georgia, areas in the city have a slightly higher tax rate. For example, if you own a $200,000 home, you will have to pay a property tax of approximately $2,000.
However, comparing Atlanta's property tax rate to other cities in the United States, it is highly competitive. The perfect explanation is that Atlanta's property tax lets you save $800 less compared to the other cities you would choose across America.
Low cost of entry for businesses
It may be the best decision if you are a businessman or plan to start your first ever business here in Atlanta. Starting a business in this metropolis will only cost you a lot of money. Moreover, opening a business in Atlanta offers you the following benefits.
If you wish to incorporate, the metropolis provides:
A welcoming structuring process.
Customers who like to buy local goods and services.
An industry with an international presence may offer a wealth of knowledge to the workplace.

Therefore, there is also a high chance your business may flourish here in Atlanta because of the low entry cost and its significant advantages, which are not that prevalent in other US cities of the same size.

The Bad Side

Highest sales tax rate in Georgia

Despite the city's affordable living costs, competitive property tax, and low business entry fees, Atlanta's high tax rate is quite a letdown. Georgia is among the states in America with the lowest sales tax rate of only 4.0%, county and city taxes excluded.

However, Atlanta's sales tax rate is more than twice Georgia's, which is 8.9%. Therefore, the metropolis has the highest sales tax rate in Georgia and ranks 19th in the United States, considering the combined average local and state tax rates.

Why Work in Atlanta, Georgia? – Looking for a job is the least of your problem

The Good Side

A strong and stable job market

Looking for a job in a city you just moved in can be stressful and depressing, especially when it's been months and you are still unemployed. Without a reliable source of income, nobody wants to go through the hassle of squandering their money.

If you plan to move to Atlanta, finding a job will be the least of your problems because the city boasts a stable and robust job market. Interestingly, Atlanta consistently ranks in the top 10 for job seekers in the United States.

In addition, the metropolis is also home to some of the Fortune 1000 companies. Some of the top employers headquartered in Atlanta are:

CNN studio
AT&T
Delta Air Lines
Home Depot
Piedmont Healthcare
Northside Hospital
Kroger
UPS
Coca-cola

You can also apply for global companies with offices and facilities in Atlanta before your moving date to ensure you have a job waiting for you in advance. Aside from plentiful job options, career growth is also attainable here for your professionals.

Decreasing unemployment rate

Since 2021, the unemployment rate in Atlanta has been consistently decreasing. Below are the figures to help you visualize the unemployment rate of the city for the past few months:

June 2021: 6.0%
July 2021: 5.30%
August 2021: 5.10%
September 2021: 4.20%
October 2021: 4.10%
November 2021: 3.40%
December 2021: 3.40%
January 2022: 4.00%
February 2022: 3.80%
March 2022: 3.90%
April 2022: 2.90%

The current data shows that as of April 2022, Atlanta's lowest unemployment rate is excellent evidence of its strong job market and promising economy.

Moreover, among its industries, the most thriving ones are manufacturing, healthcare, hospitality, government, professional services, and technology, suggesting that you may find more open jobs if you apply in these sectors.

The Bad Side

Other industries struggling to thrive

Sadly, not all industries in Atlanta are thriving as much as others. In Atlanta, the retail sector is struggling to thrive currently. The reason may be related to the city's action of imposing a livable wage on employees, which causes some businesses to control labor expenditures.

Furthermore, blue-collar job positions are also growing less compared to other positions. Entry-level positions in the technology and manufacturing sector are also a problem.

Now, you have a clearer idea of what to expect when you finally decide to live in Atlanta, Georgia. Considering the pros and cons above, it is now up to you to visualize your life in Atlanta.

We hope that you will find moving to Atlanta exciting and thrilling at the same time. Life is a journey, and taking a big step requires immense courage. Whether you agree that Atlanta is worth the risk, please comment below.