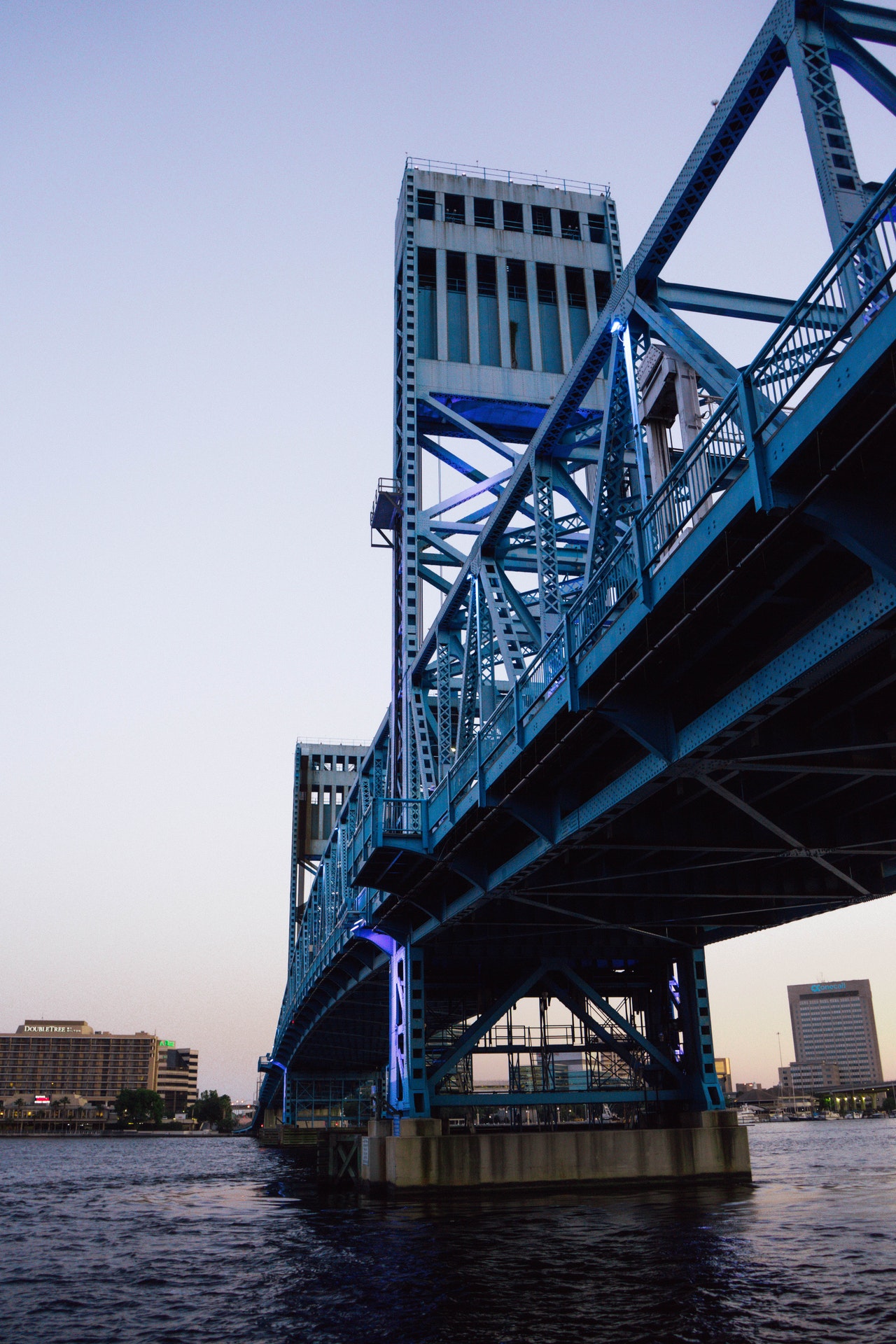 Overall, Jacksonville is the better option. Tampa is a great place. But when it comes to the vibe, Jacksonville has more of an east-coast vibe. Tampa, on the other hand, has a beachy and touristy vibe. So, as a tourist, it should be Tampa. But when looking for a place to move to, go for Jacksonville.
When one spends a considerable amount of time in both cities, one would see the difference.
Geographically, Jacksonville is a larger city. In fact, a huge amount of Duval county is part of the city.
Tampa
Tampa, on the other hand, is just one city in its county – Hillsborough. Add to that; there are also smaller towns besides Tampa. There is St. Petersburg and Clearwater. Aside from these, there is a horde of other smaller communities as well.
This makes it a common sight for one to work in Tampa and reside in any of these smaller locations. Some of Tampa's workforce lives in Clearwater. Others work in Tampa but reside in St. Petersburg.
These smaller towns exude a more relaxed vibe. Tampa, on the other hand, is more business-oriented. In fact, Tampa is one of the most business-oriented when it comes to Pinellas County.
Truth be told, there are areas beside the city that are great for retirement. These are St. Petersburg and Gulfport. A large number of its population is there because of its retirement communities.
Clearwater, on the other hand, is always filled with the younger population. And they always flock to Clearwater Beach. This is a sugar-sand type of beach facing the Gulf of Mexico. This is mostly flat, but what else is there to complain about? The beach is beautiful.
Jacksonville
On the other hand, Jacksonville is more than just the county of Duval.
It used to be popular as a Navy town. It has NAS Jax, NAS Cecil Field, as well as NAS Mayport in its area.
Well, NAS Cecil is no longer in existence. It actually closed a while back. The west side of the city also sees a lot of changes over the years. This is due to the city's having another air station around.
There used to be only one. But with the addition of another air station, the city has been seeing some changes.
A lot of the Navy personnel, over the years, have, at some point, been stationed and stayed in Jacksonville. And when retirement came, they usually would come back.
When it comes to Tampa, MacDill AFB is there. But it does not have the same impact on the city compared to Jacksonville. Some retirees stay in Tampa. But not as much as those that go to Jacksonville.
Jacksonville has a river. It runs through the whole city and flows through the north. Then it goes to the east and off into the Atlantic.
Tampa, on the other hand, has a bay that separates it from Pinellas. This makes boating a popular activity in the city.
Tampa has a Cuban ex-pat community. In fact, this is a large community they have in the city. So, when in the city, expect a lot of amazing Cuban cuisines. There are also a few festivals that celebrate the Cuban culture.
This usually happens at Ybor Square. It is a trendy neighborhood that mainly was cigar factories in the past. But as of this writing, the square is full of restaurants and bars.
As a joke, people refer to Jacksonville as the capital of South Georgia. The reason for this is because one would find more alumni of the University of Georgia here. There are actually more in Jacksonville than anywhere else.
Tampa has about 50-50 UF. Occasionally, there would be alumni or two from Miami. But mostly USF. This is because their educational system is strong. And this shows in their graduates.
This is also an advantage when moving to Tampa. Its educational system is amazing.
But we think, overall, comparing the two, it should be Jacksonville. Tampa is progressive, yes. But when it comes to traffic, the quality of life, and a lot more, Jacksonville is better.
Which is cheaper, Tampa or Jacksonville?
The cost of living, overall, is higher in Tampa. Rent is higher. The same is true when it comes to the cost of groceries. In fact, one should look at purchasing power. The residents of Tampa have lower purchasing power compared to that of Jacksonville. Overall, Jacksonville is cheaper.
Even when we talk of salaries, one can live comfortably well in Jacksonville with a lower salary. This is when you compare salaries in both cities.
To maintain a comfortable life in Tampa, one has to have a salary of at least $4,800 per month. In Jacksonville, it would only take you $4,200 to live comfortably.
This alone shows the discrepancies when it comes to the cost of living in these two cities.
This is because consumer prices in Tampa are about 67% higher. Compared, your dollars in Jacksonville can still go a very long way. And this does not include rent yet.
When rent is finally included, Tampa is 14.88% higher than Jacksonville.
Dining Out
As mentioned earlier, food is more expensive in Tampa. For example, dining in restaurants would cost you around $55 in Tampa. In Jacksonville, it should be about $50.
Meals at fast food are also more expensive in Tampa than in Jacksonville. For example, a meal at Mcdonald's would cost $8 in Jacksonville. The same meal costs around $8.32 in Tampa. That should be around 4% of the difference.
Local beer is more expensive in Tampa. It is about 5.56% cheaper in Jacksonville. But for some reason, when it comes to imported beers, there is no difference at all.
Groceries
Even when it comes to groceries, Tampa is more expensive. One such example is a liter of milk. In Jacksonville, it could amount to $0.91. In Tampa, the same liter of milk is at $0.95.
The same is true when it comes to a loaf of bread. Tampa is about 1.47% more expensive when it comes to bread. Rice is 16% more expensive. Even a dozen eggs, which is 2% more expensive in Tampa.
Not everything in Tampa is more expensive. For some reason, oranges, bananas, and potatoes are cheaper in Tampa. This is when you compare it with the same commodities in Jacksonville.
Transportation
When it comes to transportation, Tampa is also more expensive.
For example, a one-way ticket at a local transport costs $2 in Tampa while only $1.50 in Jacksonville. Should you go for monthly passes, it is $65 in Tampa, while it is $50 in Jacksonville.
Even the cost of riding a cab is more expensive in Tampa. Tampa is 17.65% more expensive than Jacksonville when it comes to cab rides.
And if you have your car, you should also know that Jacksonville is still cheaper. At $0.60 in Jacksonville vs. $0.63 in Tampa, gas is cheaper per liter in Jacksonville.
Utility Costs
When talking about utility costs, Jacksonville is still cheaper. In a month, the average costs could amount to $138 in Jacksonville. In Tampa, it should be around $160. This amount already covers electricity, heating, and cooling systems. This should also cover water bills as well as garbage disposal costs.
Cost of Rent
Even the cost of rent is more expensive in Tampa than in Jacksonville.
When it comes to deciding between two locations, one should take note of rental costs. This is because rent is always one of those commodities that take the bigger chunk of the budget.
Also, rent would determine whether you need to have additional transportation costs. Would you rent near your workplace? Or would you be renting away from work? This then determines whether you need to add an extra commodity. And here we are talking about your transportation costs.
There are different considerations when it comes to renting. One of those is the price. The other is the property's proximity to work and school.
When it comes to renting, Tampa is more expensive.
One such example is a 1-bedroom apartment in the city center. Tampa is about 29.40% more expensive than Jacksonville. When it is outside the city center, the variance is at 8%.
When you bring your family with you, it would be natural to rent a place with multiple bedrooms. A 3-bedroom apartment in Tampa at the city center costs around $2,200 per month. The same property would only cost around $1,700 in Jacksonville.
That is a price difference of about 31%.
When renting the same type of property, Jacksonville is cheaper. And this is even when you rent outside the city center. Jacksonville is actually 22% cheaper than Tampa.
Which is safer, Tampa or Jacksonville?
Tampa has fewer crimes than Jacksonville. Even at the rate of increase of crimes, Tampa is at a more moderate pace than Jacksonville.
When talking of the increase of crime, Jacksonville's is at 70.22 points. Compared to Tampa's increase which is only at 54.93, the variance is very significant.
But if you look closely at the details, there are more worries in Jacksonville when it comes to crimes. This is when compared with Tampa.
One such example is the worries of the house being broken in. This would also include things stolen. Both cities have high possibilities of these crimes happening. But comparing the digits, Jacksonville's is higher at 71.74. This is when compared to Tampa's 61.99.
As for the rest of the details, Jacksonville has higher numbers. For example, how probably are people in your neighborhood using or dealing with drugs? The probability in Jacksonville is higher than that of Tampa.
This is at 71.21 in Jacksonville. Compared to Tampa's 55.80, this is a wide variance.
Violent crimes are also more rampant in Jacksonville than in Tampa. Jacksonville's violent crimes are high at 60.07. Tampa's violent crimes rating is only 54.79.
And when we talk of violent crimes, this would already include cases of assault. This would also include cases of armed robbery, rape, and murder.
Jacksonville also has higher numbers of corruption and bribery. In fact, in Jacksonville, the risk of this happening all the time is high.
In many aspects, Jacksonville's count is more than that of Tampa. The only aspect where both cities have actually attained a low (and acceptable) rating is on one part.
And that involves worries of being insulted due to race or skin color. Both cities have low and acceptable ratings so far. Other cities in America have problems of racism-related crimes. Both cities don't have them.
When one looks at the numbers, one will choose Tampa over Jacksonville. But would you? But we should emphasize that both cities are safe.
As is normal in any location, one should always practice caution. You know what they say about it. Prevention is better in all ways.
—
Looking at all the major aspects, we choose Jacksonville over Tampa.
Yes, the crime rates in Jacksonville are much higher than those in Tampa. But then again, we should stress that both cities are relatively safe. And when caution is practiced, there should be no problem at all.
Add to that is the geographical size and location of Jacksonville.
The culture, as well as the community, is also better here than in Tampa. We are not saying that Tampa is that bad. It is actually a great place.
But let's consider the community as well as the cheaper cost of living. Because of these factors, we would choose Jacksonville anytime.
How about you? Which one would you choose?