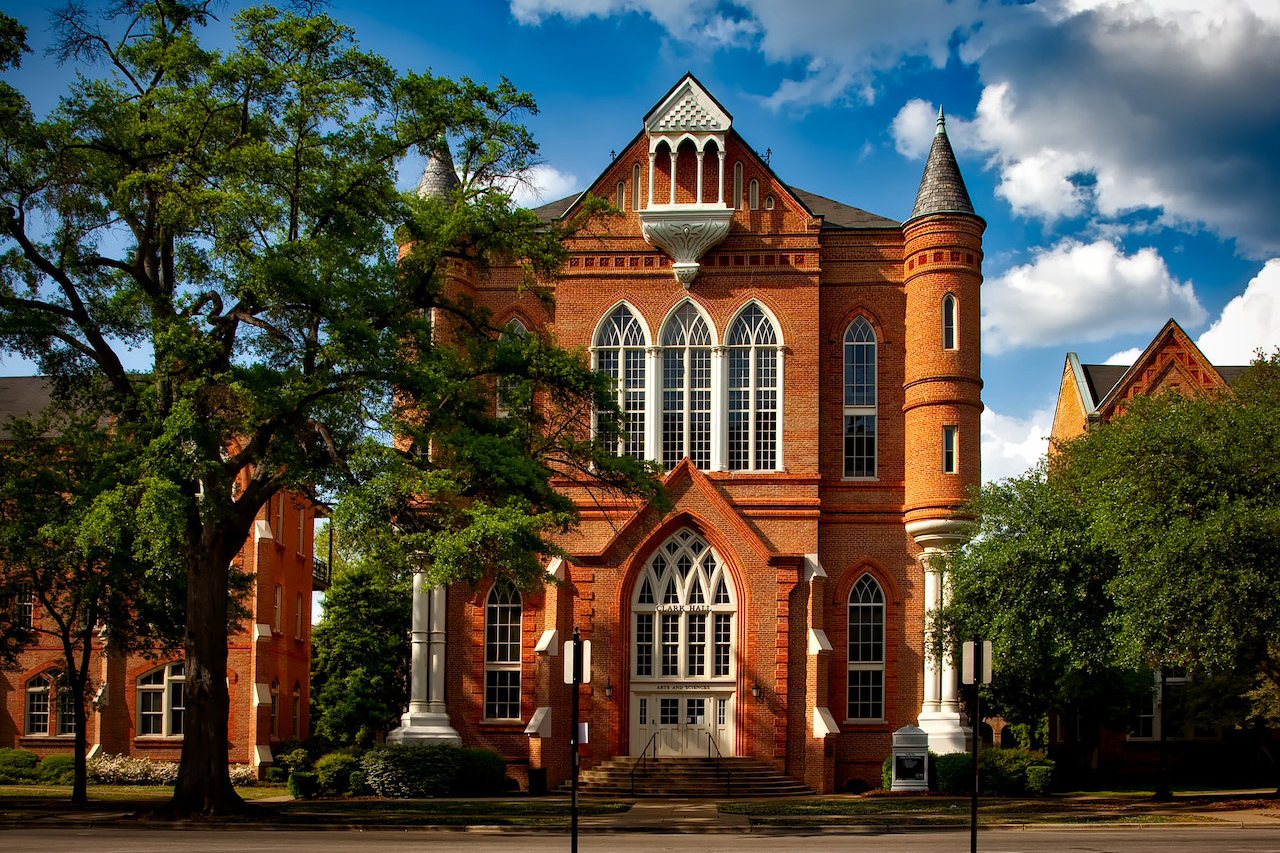 Is Huntsville, Alabama, on your list of places to move? Then you should understand the pros and cons of residing in this city!
In Alabama's Madison County, Huntsville is a booming metropolis with numerous employment prospects and leisure options. The area's various parks, libraries, and art groups make it even more appealing and culturally rich.
It is the fourth largest city in the country, with approximately 221,986 residents. Nonetheless, similar to other cities in the state, it is not flawless!
Keep reading this summary of the pros and cons of living in this town so you can make a knowledgeable judgment about whether or not the city is ideal for settling in.
Is Huntsville a Good Place To Live In? – A Bustling Southern Town
The Good Side
The City Is a Wonderful Place To Have Fun
Huntsville is rapidly developing into a destination that is fantastic for entertaining. There are many ways to have entertainment in the city, such as going to museums and art galleries, shopping, or eating out. It also has a vibrant nightlife, with numerous bars and clubs.
Stovehouse, a new entertainment center in the downtown area, features shops, restaurants, and various stages for live acts.
You can also explore Mid City, a new cultural zone with an 8,000-seat theater, restaurants, fitness centers, and office space.
Also located in Huntsville, the Von Braun Center is an indoor arena where you can witness music or play! Plus, the town features Dave and Busters, Trader Joe's, and Top Golf, as well as an abundance of excellent craft beer bars.
There are several microbreweries in the area, so there are plenty of locally owned places where you can try different beers and plan your nights out.
Living here, you will discover that there's always something enjoyable to do, whether on the weekend or in the evening.
Huntsville Loves Sports!
Football is arguably the first sport that comes to mind in the South whenever someone mentions sports.
And in case you were wondering, yes, Huntsville is home to a large number of football teams, both collegiate and professional, as well as a women's tackle football team known as the Huntsville Tigers.
On the other hand, you might not anticipate the region to be such a significant hockey town. Despite the weather, the city is home to professional and collegiate teams: the Huntsville Havoc and the University of Alabama – Huntsville Chargers.
Auto racing is also a popular spectator activity all around the state. The Huntsville Speedway is where many well-known drivers started in the racing industry.
If you are into golf, there are country clubs and stunning golf courses around the area for you to enjoy. The region's mild winters make year-round golfing possible, much to the delight of golf fans.
It Has a Central Location
Another of Huntsville's many appealing qualities is the city's convenient location in the geographic center of the United States.
The region is not a big city; instead, it is a larger suburban area. Despite this, the town is not too far from other major cities like Chattanooga and Birmingham.
Because of this, if you choose to make this location your permanent residence, you will have convenient access to all of the advantages and disadvantages of living in more significant urban regions.
Also, if you are interested in going on a vacation, the Huntsville airport is a convenient option because of its small size and user-friendly layout. If you prefer to travel by car, Nashville and Atlanta are nearby. Living in this area won't take you more than a day's drive to get to the beach, where you can spend a relaxing weekend away.
For those who wish to be close to other big cities, the city's central location makes it the most significant spot to live.
The Place Is Rich in Educational Opportunities
Another benefit of residing in Huntsville is having access to various educational opportunities.
The city's location in Alabama, where there are numerous good schools and institutions with a decent educational system, makes density even more appealing and pleasant. This region's schools are the best that ensure quality education with positive student outcomes.
These schools do not merely concentrate on academic outcomes. They also support students who excel in other areas, such as music, dance, and sports, and they assist these students in establishing successful careers.
Depending on where you live, Huntsville City or Madison County will serve students. Huntsville City Schools educates 24,000 students in 36 schools, with 13 students per teacher. In contrast, Madison County Schools operate an additional 29 schools that serve more than 19,700 children.
Also, the town has excellent higher education choices. The University of Alabama in Huntsville, Alabama A&M University, Oakwood University, and Athens State University are among the numerous two- and four-year institutions available.
Huntsville Bible College, Calhoun Community College, and JF Drake State Community and Technical College also serve the area.
If you make this area your home, you'll have many educational options and possibilities to help you achieve your degree.
The Bad Side
The City Is Close on Sundays
Living in this city, one must learn to tolerate the dullness of Sundays. Since Sunday is a day of rest for workers and students, businesses such as hotels, restaurants, clubs, and pubs force individuals to remain at home.
If you need something urgently on a Sunday, you will have to wait until Monday to get it, which is one of the drawbacks of living in Huntsville.
Huntsville Weather Isn't for Everyone.
The weather in Huntsville is notoriously tricky to forecast because of its location in the middle of the country.
The town experiences a long, sweltering summer, with July being the most unbearable month with temperatures reaching 90°. This hot weather is why the outdoor activities in this city revolve around swimming pools, lake trips, and other aquatic pursuits.
Heavy thunderstorms are also common in this region and tend to occur at the beginning and end of the long warm season. The average annual precipitation in the town is 55 inches, which is greater than the national average of 38 inches.
Tornadoes are also common in Huntsville, and despite the city's generally mild winters, the area is frequently affected by black ice and receives a couple of inches of snow. If this occurs, you should get ready because the entire town will stop functioning for at least a few days.
The City Has a Significant Allergy Problem
Many residents of Huntsville suffer from severe cases of pollen-induced allergic rhinitis throughout the year due to the prevalence of allergies in the city. This issue comes up rather frequently in conversations between neighbors in the area.
Living in this area can be a tremendous challenge if you have a history of allergic rhinitis. Considering this disadvantage before relocating to this city would be best, as you will experience allergy problems year-round.
The Place Is Automobile-dependent
There is some public transportation in Huntsville; nevertheless, it is inadequate and unreliable.
In this metropolis, everyone travels by car. As a car-dependent city, the average daily commute time here is 19.0 minutes, significantly shorter than the national average of 26.4 minutes. The town is not particularly walkable, so you will need a vehicle to get to most places.
When you decide to live here, you need to consider this disadvantage because owning a car adds expense to your monthly budget.
What Is the Cost of Living in Huntsville? – A High-quality Life With Low Costs
The Good Side
The City Has a Reasonably Low Cost of Living
The cost of living in Huntsville is comparatively inexpensive compared to other cities in the United States. Even though the city's cost of living is 6% more than the Alabama average, it is 7% less than the national average.
This town's low cost of living is partially attributable to the fact that housing and transportation are available at reasonable prices. Also, its grocery prices are 4% lower than the national average.
As a bonus, the area has a wide variety of discount and grocery stores open to the public. Therefore, if you decide to live here, you can put a significant amount of money into other interests.
Huntsville Has Exceptionally Inexpensive Housing and Rental Costs
This pro must be the factor most appeals to people looking for houses or apartments to rent in the city. The residences that are available in the region, as well as the rental system, charge a price that is relatively lower compared to other cities and for the same thing across the country.
Huntsville's housing costs have risen in recent years, as expected of a fast-growing metropolis. However, the town's typical housing price of $223,500 is 12% less than the national average.
Rental houses are also in demand in this area, as 35.6% of the population rents rather than buys a home.
So if you want to save bucks without losing accommodations or amenities, you will be happy with the range of possibilities and inexpensive rent or mortgage pricing when you live in this city.
The Bad Side
Huntsville's Housing Market Is Competitive
Even though properties in Huntsville are less expensive than in other parts of the country, especially in comparison to big cities on either coast, this does not suggest that property values are stable.
More significant than the previous year, the city's 10-year house appreciation rate was 49.8%, with a median home price of $223,500.
Before you move here, you must ensure that you already have a home or apartment to let you live comfortably in the area.
It Has a Hefty Sales Tax
Huntsville, Alabama, possesses one of the nation's highest sales tax rates. The current sales tax rate is 8.3%, higher than the national average of 7.3%.
If you are used to paying a sales tax that is considerably lower in other parts of the country, the sales tax that you will be required to pay in this location can come as a big shock and have the potential to have a substantial impact on your budget.
Living here will also cost you $5.80 per $1000 of the home's worth in property taxes. Owning a $300,000 home would be responsible for around $1740 in property tax.
Fortunately, Huntsville's state income tax rate is only 5%, which is reasonably similar to the average state tax rate in the United States of 4.6%.
When you move to this region, you need to consider creating a budget plan because of the city taxes you will be paying.
Why Work in Huntsville? – The Fastest Growing Tech-city
The Good Side
Huntsville Provides an Abundance of Opportunities for Employment
As a metropolitan in the state, several large factories and companies have set up businesses, increasing job prospects.
If you have the talent and the necessary degree, you can avoid long-term unemployment when you live in this city. Fortunately, Huntsville, Alabama, offers ample employment opportunities in most industries.
Because of its association with the United States space program, the city got the moniker of "Rocket City." Also, the town is home to numerous high-tech enterprises, which has led to a thriving job market.
The automotive industry has also grown in this area, with a joint venture between Mazda and Toyota and a new manufacturing plant that will bring thousands of jobs here.
Huntsville is also the best place in the country for aerospace engineers. The city has more engineers per capita than nearly every other location in the United States.
Companies like Blue Origin and Boeing are among the industrial giants that have recently expanded their operations in the city.
Therefore, this city will value your skills regardless of your engineering specialty. This growth and expansion will also benefit other industries in the town, ensuring no one is left out.
The Bad Side
It Has Low Average Incomes
Unfortunately, living and working in the Huntsville area, you will earn less money than others performing the same employment in other parts of the country.
The average household income in this city is 7% lower than the average income across the country. Due to this region's lower pay, the poverty rate is 16% greater than the national average.
Suppose you are considering relocating to this town or looking for a new career. In that case, you should know that Huntsville is notoriously known for having lower wages than the national average.
Huntsville, Alabama, is indeed an excellent spot to set down roots. This town offers that unique combination of the vibes of a little community and the opportunities of a large one.
But just like any other city, this has pros and cons. Before deciding, you want to consider the aspects that are meaningful to you and your situation.