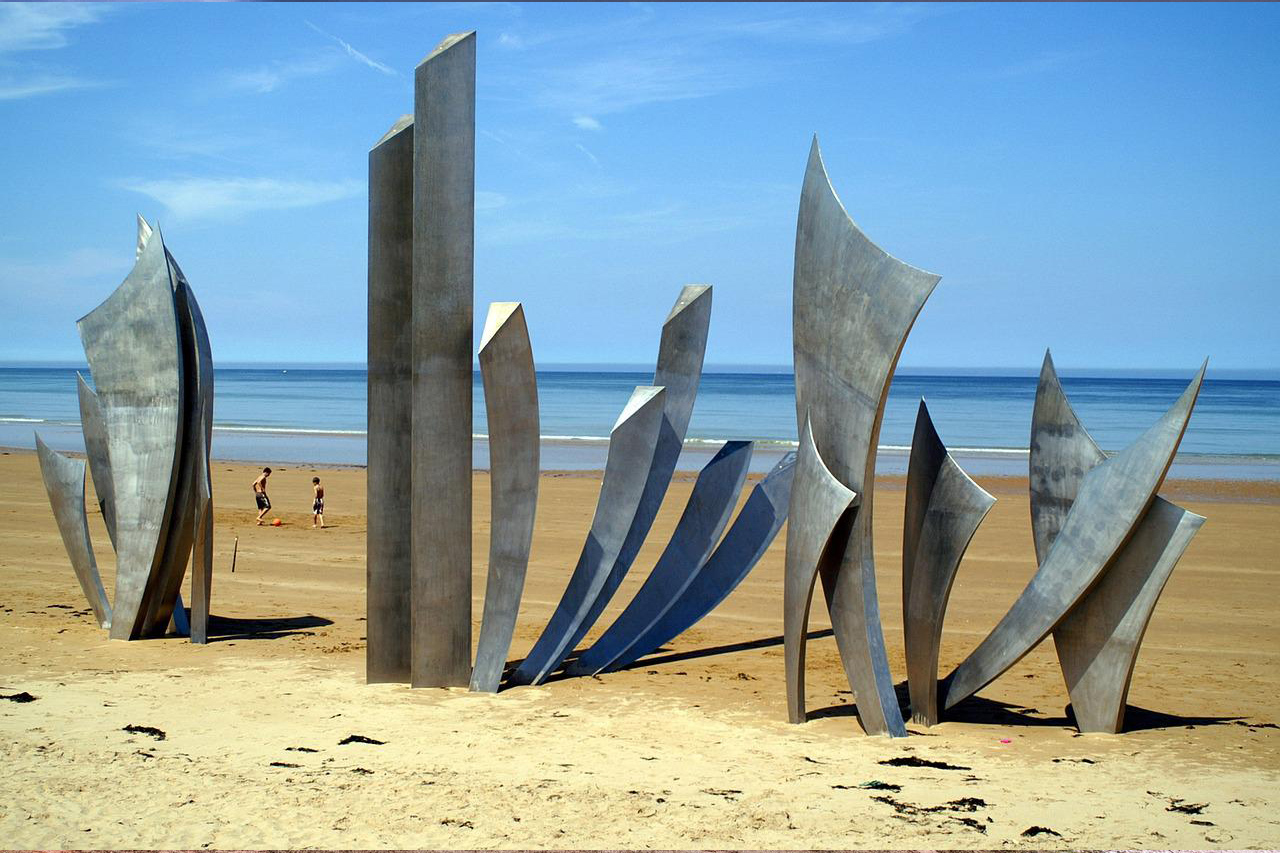 Omaha, Nebraska, might cross your mind when you think of a new place to live. This city in the far eastern region near the Iowa border is full of surprises and something worth considering resettling your roots.
This Nebraskan city of 486,051 people is in America's Midwestern region. It was dubbed the "Gateway to the West," introducing this side of America to the world in 1898 through hosting the World Fair known as Trans-Mississippi Exposition.
It has a thriving economy, beautiful development, vibrant nightlife, stunning natural features, and an incredible cultural and arts scene.
There is a handful of precious things in this town that you will appreciate. However, this is not a flawless metropolis, and you must consider vital factors.
So, before its incredible benefit sways you, let us examine its pros and cons and the essential things you need to know.
Is Omaha, Nebraska, A Good Place to Live In? A Developing Sustainable City
The Good Side
Its Livability Average Is Excellent
When compared to other mid-sized cities, Omaha has an above-average livability rating. Due to its excellent schools, affordable housing, ease of commuting, and low crime rate, Forbes Advisor in 2021 ranked Omaha as the second-best city in the United States for renters.
Furthermore, according to the livability website, this metroplex will be ranked thirteen as one of the best areas to live in America in 2021. Because of its lower living costs and numerous beautiful features.
Most surveys rank the Big O as one of the best places to settle and one of the most habitable metroplexes in the country. Another factor contributing to its reputation as a livable city is its excellent job market, which includes a thriving technology industry and worker opportunities.
Omaha's Global City Recognition
Because of the significant factors, it provides to its people, Omaha has earned a reputation as one of the world's global cities and a sustainable one.
In the past years, its population has grown by 0.95 percent since 2021. this increase results in an estimated 851,000 residents in 2022 and around a million when 2023 enters. This development leads to more action in the county's western rural area.
Globalization and World Cities Research Network (GaWC) added Omaha, Nebraska, to its "Sufficient" Global Cities list in 2020. This recognition indicates that this metroplex provides good services without relying on other World Cities.
The City Will Keep You Busy
Living in Omaha will never be bored with all the fun things you can do within the city limits. So, whether you are with kids, alone, or with the family, there is something in store for you here.
If you have youngsters, they will undoubtedly enjoy visiting Omaha's Henry Doorly Zoo and Aquarium, where they can see wildlife from all over the world. Strategic Air Command and Aerospace Museum also have a fun interactive space-themed museum.
There are also big spaces in The Big O that you might want to visit in your leisure time. Fontenelle Forest and Zorinsky Lake Park are beautiful places for picnics, hiking, and outdoor fun.
Meanwhile, Old Market is another city attraction that offers excellent dining and shopping opportunities. In addition, the Hot Shops Art Center is the town's living museum, with a distinct sense of arts in all forms.
Omaha's Great Educational System
Omaha's superior educational system distinguishes it from other cities of its size. It ranks high on state and even national lists and is one of the cities with the highest percentage of public-school graduates.
Know that this city has something to offer you at every level, from primary, secondary, tertiary, and post-graduate education. Columbian Elementary School is the city's best and the state's second-best. Standing Bear Elementary School is the second-best in the city and the 18th best in the state.
Elkhorn South High School takes the top spot in secondary education and is among the top 200 in the nation. Millard North High School and Westside High School are also excellent options.
Completing your college degree and even a master's degree is possible in Omaha, thanks to its excellent universities and colleges. Creighton University, the University of Nebraska at Omaha, and the College of St. Mary are among them.
Faster Commute Time
Even though Omaha is a mid-sized city with a population of over 486,000 people, it is surprisingly easy to navigate.
It is not hard to get around here, and the chances of getting to your place on time are favorable. A one-way commute in the city takes an average of 18.7 minutes. This advantage is 7.7 minutes faster than the country's average of 26.4 minutes.
Over 82.1 percent of the city's population drives to work or other destinations, while only 1.4 percent uses public transportation. Nonetheless, the traffic congestion is tolerable.
You must avoid the main road during rush hour or find alternate routes to reduce your commute time.
The Bad Side
Its Location Is Not Ideal
Because Omaha is in the middle of America, it is understandable that it does not have easy access to the ocean. If you enjoy scenic views, you should know that this metroplex lacks this feature.
It is flat, and there are no mountains or beaches nearby. You may need to venture outside town to get a better and more picturesque view of other natural wonders. However, lake beaches are nearby, like the Louisville State Recreation Area, twenty-seven miles from town.
Nonetheless, as I previously stated, a handful of activities are available within the city limits.
Higher Crime Levels
Because of the superior level of crime in Omaha, you may not feel safe. This disadvantage is not ideal because the crime rate in this area is higher than the national average.
Omaha has a violent crime rate of 33.9 percent, while the national average is only 22.7 percent. The same is valid for its property crime rate, which has a score of 56.6, which hits above the national average of 35.4.
It is best to stay alert to avoid becoming a victim of any crime here. Furthermore, living in Northwest and West Omaha neighborhoods is ideal because of the low crime concentration. Meanwhile, communities in Omaha, particularly those in the north and southeast, are best to you avoid getting over, especially during evenings.
What Is the Cost of Living in Omaha, Nebraska? Mid-Size City with Small Expenditure
The Good Side
Omaha's Got an Inexpensive Living Cost
Despite being a mid-sized city with over 400,000 residents, Omaha has a low overall cost of living. It has a lower rate of 89.9 than the national median. Its other determinants, such as groceries, transportation, health, housing, utilities, and even miscellaneous, are lower than the national average.
In Big O, you can expect to pay $204.53 for essential utilities such as energy, water, and garbage disposal. It will cost you around $70.00 to add an internet connection to your home.
When using the Omaha Metro's public transportation, a regular ticket costs $1.25, while students in the K-12 program and children under five ride for free. A monthly unlimited bus ride will cost you $55.00.
There Are Affordable Houses for Sale
If you want to relocate to Omaha, one of the best deals is that it has a low price for its home value. The average housing cost in this area is $239,900, with a monthly rental fee of $661 for a studio apartment.
Aksarben is one of the city's safest and most affordable neighborhoods. It has a median home value of $230,000 and a monthly rental of $993. Meanwhile, the next affordable community is in Dundee, where you can buy a home for as little as $200,000 and pay only $800 in rent.
There are also affordable neighborhoods near the downtown area. Plus, you will receive the same amenities and perks if you live in the city center.
Home Of the Top Hospitals in Nebraska
With the low living expenses of relocating to Omaha, you can still get the best medical care available. This advantage is also why it is a popular retirement location for our veterans and elders.
According to Apartment Guide, the city is one of the top 15 in the country for providing the best healthcare. The University of Nebraska Medical Center offers exceptional medical teaching, research facilities, and patient care.
With Children's Hospital & Medical Center Omaha and Boys Town National Research Hospital, child healthcare is also a big deal in Omaha. Meanwhile, Methodist Women's Hospital also provides services for women in childbirth and other health concerns.
The fact that the metroplex is the headquarters of CHI Health, one of the top health systems in the country, adds icing to the cake. So there is no doubt about how Omaha prioritizes medical care for its residents.
The Bad Side
Property Taxes Are Expensive
The fact that Omaha has a high property tax is not appealing when looking to buy a home.
As per the Roofstock website, Omaha has the sixth-highest property tax rate among major cities in the United States. According to their data, the average property tax is $3,283. The effective rate of property taxation is around 1.71%.
This tax liability may be too much for you if you are a middle-income earner. Furthermore, the fact that Nebraska has the fourth-highest tax burden in the country contributes to the fact that obtaining your desired property will cost you significantly more.
However, due to its good reputation in the real estate industry, it could be one of your best investments if you plan to buy a house here and rent it out.
Why Work in Omaha, Nebraska? – The Growing Job Market
The Good Side
Omaha's Booming Economy
Since 1854, Omaha's economy has thrived to become a commercial hub in the Midwest region. Agriculture, food processing, insurance, transportation, healthcare, and education are part of the city's economy.
Because of its significant contribution, the metroplex was dubbed the United States' telecommunications capital by the New York Times in 1991. Also, based on the Bureau of Economic Analysis statistics, the total Real Gross Domestic Product for Omaha-Council Bluffs, NE-IA (MSA) in 2020 is $58,967.906 million.
One of its principal assets is that it is home to Fortune 500 companies. Also contributing to its economic stability is the provision of a low sales tax of 6.8%. This percentage falls behind the national mean of 7.3%.
A Thriving Job Market
Omaha's job market has grown significantly due to its improved economic situation, with a 1.9% increase over the last few years.
It has a projected growth of 30.2% over the next ten years. Because of the immense employment opportunities in the area, this increase is not improbable.
Large firms are Fortune 500 companies, such as Warren Buffett's Berkshire Hathaway. Other Fortune 500 companies include ConAgra Brands, Union Pacific, Kiewit, and Mutual of Omaha, as well as Fortune 1000 firms with a presence in the city.
Several prominent local employers include the Offutt Air Force Base, which employs approximately 7,500 people, and CHI Health, a nationally recognized top medical center. Meanwhile, First National of Nebraska and First Data are among the leading financial institutions in the metro that offer excellent jobs.
The Bad Side
You'll Hate Its High-Income Tax
Even if The Big O offers you a competitive average annual salary of $57,314 and an hourly rate of $28, there is one drawback to consider. The stat taxed your earnings at a rate of 6.8%.
This deduction means that the higher your salary, the more tax you will have to pay to the local government.
As a result, if you move here, you should expect that you cannot take home the whole of your payout. However, even if you have a tax burden on your wages, the low cost of living makes it a better deal.
We now sum up all the good things and bad ones that are significant knowledge that you need to know before planting your roots in Omaha.
We hope you enjoyed reading our article as much as we did. It gives us exquisite pleasure to present why the Big O should be on your list of Midwest relocation sites.
Omaha, Nebraska, is a fantastic mid-sized city, and its best finds easily outweigh the drawbacks that you can find here. And we hope to see you move here soon.
Thank you very much!