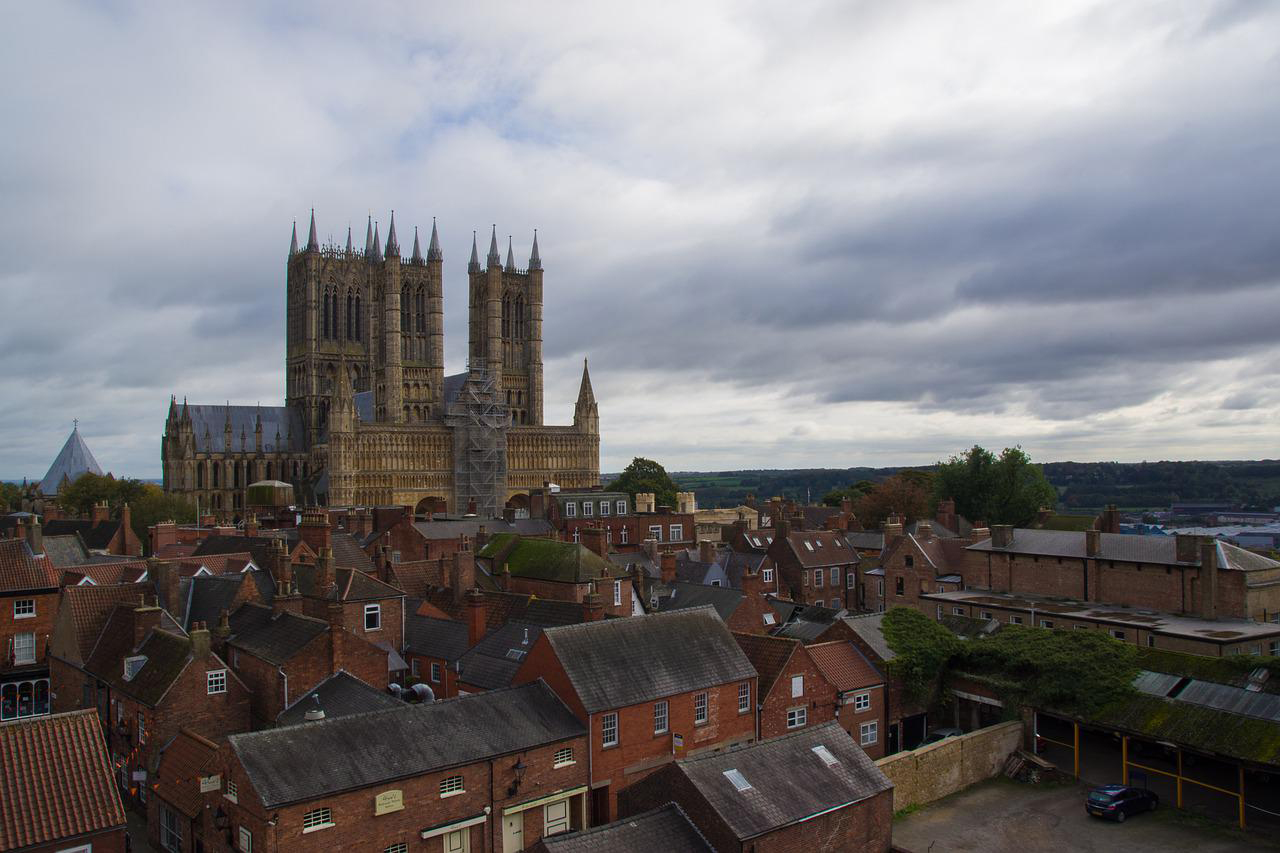 Lincoln City, situated on the northern Oregon coast about 60 miles west of Salem, is a popular destination for tourists seeking a beach getaway.
There is a major thoroughfare that runs through the heart of Lincoln City, known as the Oregon Coast Highway (Hwy 101). This town's seven-mile-long beach has more tourists than any other on Portland's coast.
It's easy to see why Lincoln City has been voted one of Oregon's most fabulous road trip destinations because of all the treasures you can find both on and off the beach.
If you are under 21 looking for enjoyable activities in this place, the water isn't the only thing that will captivate your heart. Apart from beaches, the city's theatres, parks, shopping outlets, museums, recreation sites, and other alternative attractions will give you a memorable experience.
We've researched to provide the most exciting and appropriate activities for people under 21 in this charming city.
1. Connie Hansen Garden Conservancy
Constance P. Hansen, "Connie," an ardent gardener, plant collector, and artist, created the Connie Hansen Garden between 1973 and 1993.
The Connie Hansen Garden Conservancy was formed to ensure that the garden is always preserved and enjoyed by the community. Its objective is to protect, repair, maintain, and develop the garden to offer a focal point and a venue for community education and engagement in gardening and allied arts. The Conservancy's volunteers are custodians and spirits of Connie Hansen's horticultural, artistic, and ecological style.
While most of the Connie Hansen Garden is vibrant all year, visit in the spring to see it at its most beautiful. Connie Hansen is a voracious collector of rhododendrons, including species and hybrids, in all forms and sizes. There are hundreds of Rhodies in the garden, ranging from minor types with fragile leaves to tree-like covered in many blossoms.
After strolling the garden's meandering and flower-lined walkways, don't forget to explore the Gift Shop to see Connie Hansen's garden diaries on exhibit.
2. Bijou Theatre
The Bijou Theatre was built in 1937 as the "Lakeside Theatre" to meet the entertainment demands of an expanding town. It has genuinely been a location where movies still matter.
Many have come to escape reality, fantasize, anticipate the future, or re-visit the past, with first-run movies, timeless masterpieces, and matinees every day. Bijou will always be the spot where you can experience the greatest of cinema while being whisked away by its magic.
It's a smaller mom-and-pop theater, but it's been renovated with clean, comfy seats and plenty of legroom. The screen is of medium size, and the sound system is adequate. Their snack bar features the standard fare, but you can refill the giant buttered popcorn. Beverages include Coca-Cola soda pop, juices, Dunkin' cold coffees, and hot tea.
Aside from the wide range of movies, don't forget to enjoy its virtual cinema and virtual theater. If you love the cinema, you should not miss this place!
3. Prehistoric
It's not typical that you shop for million-year-old items, but that's what you'll find at Prehistoric in Lincoln City.
Prehistoric has a plethora of fossils, minerals, meteorites, and other items on its shelves.
The Forget Antiques, the world-class items at this shop, have been there long before humans even knew what shopping was. Aside from being a shopping destination, this business serves as a museum.
Many of the ancient artifacts have been transformed into museum-quality works of art.
Bins are practically overflowing with all sorts of wonderful small trinkets.
Don't forget to check out the fossilized megalodon and shark teeth and take a look at the amethyst-based metalwork shark. You won't find anything like those anyplace else on the planet.
Prehistoric is more than simply a store where you can buy items; it's also a place where you can learn something new.
4. D River State Recreation Area
The Oregon Parks and Recreation Department manages D River State Recreation Area, a state park in Oregon. It's a Pacific Ocean sand beach in the heart of Lincoln City, stretching the length of the 120-foot-long D River, one of the world's smallest rivers.
From this location, Wecoma Beach, which is part of Lincoln City's 7.5-mile beach, is accessible to the public. Parking and day-use facilities are available, and there are no costs. River and ocean fishing are also available at this site.
Two of the world's biggest kite-flying festivals, one in the spring and one in the fall, and a summer kite festival with numerous professional kite flyers are hosted here. Kite Lines Magazine rated it as one of the most incredible locations to fly a kite in the world. There are also two 10-kilometer Volkssport walking routes in the vicinity that are open all year.
Seagulls migrate to the Oregon coast in the winter, as they do in many other places. The most prevalent species you can observe are the western gull, glaucous-winged gull, California gull, and American herring gulls.
Also, don't miss the opportunity to witness whales here! The D River State Recreation Area is one of the top 10 whale-watching spots on the Oregon coast. Volunteer whale watching guides are on hand for one week in specific months to assist you in seeing and understanding the whale migration.
5. Lincoln City Outlets
If you are under 21, pay a visit to Lincoln City Outlets on your list of things to do in Lincoln City to have a great shopping experience.
The Lincoln City Outlets and the unique companies throughout the city provide the best shopping in the Delake District. It's a terrific place to go shopping!.
More than 50 shops of well-known brands are scattered throughout a serene campus, making it a popular stop for shoppers along the coast.
In addition to clothing and footwear, this outlet mall has many other high-quality goods at reasonable costs.
You can find antiques and new name brands here. Granny's Attic and the Little Antique Mall, two of the district's most popular antiquing destinations, are located in Oceanlake District.
To enjoy your shopping while learning experience fully, don't skip the Taft's historic district, where it has the Nelscott House Antiques and Beach Bum Vintage.
6. Siletz Bay Park
When visiting Lincoln City, don't forget to check out Siletz Bay, a must-see destination.
Siletz Bay Park is a modest park with picnic tables and a pavilion. This beach is located near the Schooner Creek Bridge and is an excellent area to do beachcombing or dig for clams in the mudflats.
In the Siletz Bay National Wildlife Refuge, the wetland ecology is well-represented by the refuge.
Non-motorized boats can reach the water from this wildlife preserve through a boat dock.
The Alder Island Nature Trail, which is about a half-mile long, is one of the best places you should not miss to walk and listen to the birds.
7. North Lincoln County Historical Museum
If you are a history enthusiast and antique lover, the North Lincoln County Historical Museum is a must-see. The North Lincoln County Pioneer and Historical Association got the ball rolling in 1987 with 110 founding members in a tiny store.
The museum's displays, research library, offices, and shop are now housed at the Taft-Nelscott-Delake Fire Hall, erected in 1941. A new building extension was constructed in 2004, more than tripling the size of the previous structure.
Displays on Native American history with examples of baskets and beadwork, early settlement and homesteading displays with early tools and household items, dairy, fishery, and cannery displays with antiques from those industries are among the exhibits in the basement gallery.
The most incredible way to enjoy the museum is to go to the upper gallery. It celebrates the vehicle era with information about the first automobiles and highways. Also, consider spending time in the lower gallery, which concentrates on tourism.
8. Roads End State Recreation Site
There isn't much of a rocky beach in Lincoln City. Many beachgoers seeking a traditional beach experience go to its kilometers of sandy beaches. However, if you prefer playing in tidal pools, climbing over lava rock, and finding a secret cove, the Roads End State Recreation Site is your place.
To get to the point and its tidal pools, you'll have to walk a little over a mile from the parking lot.
Several coastal cottages and beautiful homes overlook the long walk down the soft, sandy beach to the point. The surf here attracts a lot of kiteboarders since the conditions are generally suitable for such an activity. Near lower tides, you'll see numerous magnificent tidal pools at the south end of the point.
When you're done, carefully make your way around the point, up and over many enormous hummock-like rocks, to find a secret little sandy beach. This little cove is ringed by massive, magnificent stones rising out of the sea near offshore, making for an unusual sight. It is a beautiful location for any photographer, don't miss capturing a typical Oregon coastline sunset shot.
As different marine birds fly over the headland and out to the offshore rocks, keep an eye out for them. Take your time exploring the crannies and nooks of this fascinating site.
9. Devil's Lake
Aside from the beach, Lincoln City's residents have access to Devil's Lake, a freshwater body of water. The 440-foot D River links this 685-acre lake to the ocean. This near-coastal lake's tranquil waters are untouched by ocean breezes, making day excursions full of fun activities possible.
There are two campgrounds along the southern coastline of Devil's Lake State Park, making it a popular destination. Day-trippers go to the eastern coast of Devil's Lake, which has a boat launch, while the campground is on the western edge. A distinctive feature is that it's just a short walk from downtown.
If you visit this lake, you have access to several parks where you can enjoy many activities. In addition to kayaking and stand-up paddleboarding, the lake's most popular sports are available at every public access point.
A public boat ramp is available at Regatta Grounds and Holmes Road Park; these locations provide access to the water. Also, don't skip the Sand Point Park; it is another well-liked access point with a sandy beach and designated swimming area.
10. Lincoln City Cultural Center
Lincoln City's residents are brought together through some local businesses. Aside from several tourist attractions, the town has many venues where residents can congregate. The Lincoln City Cultural Center exhibits this spirit of cooperation within the community to the greatest extent.
As soon as you step through the doors of the Cultural Center in Delake, you'll feel like you've stepped back in time. Each year, the PJ Chessman Gallery, located in the center, hosts 12 exhibitions by regional and local artists. Also, the Cultural Center hosts a Farmers & Crafters Market on Sundays.
Furthermore, the center hosts numerous events, including live music performances, lectures, and activities for people under 21. Yoga and introductory ballet courses are among the many offerings at this top-rated facility in the city.
11. Alderhouse Glass Blowers
Consider visiting the Alderhouse Glass Blowers while in town if you're looking for a unique creative experience. With a visit to their little barn and workshop, you'll be able to observe experienced glassmakers and creative artists at work in front of your eyes.
The third generation studio and workplace are located just south of Siletz Bay, Oregon, created by Buzz Williams in the late sixties and early seventies. In a relaxed atmosphere, you can witness glass artisans at work creating stunning works of art.
The most fabulous way to enjoy this site is to visit their gift store, where you can pick up glassblowing-related souvenirs and memorabilia and see the molten glass take form in real-time. Items for sale include anything from vases to lights to decorations to works of art.
Lincoln City, Oregon, is known for its beaches, but you've just discovered that there's more to do and see than water for visitors under the age of 21 who want to leave a remarkable impression.
You can all find exciting works of art, a fantastic recreational area, outstanding museums, shopping outlets, and historical landmarks in this lively city.
Begin making plans today to visit Lincoln City as your next vacation destination. You won't go wrong since there are many things to keep you amused.
We hope that you find this post helpful. Is there anything else you'd want to mention? By commenting below, let us know what exciting you discovered in Lincoln City, Oregon.