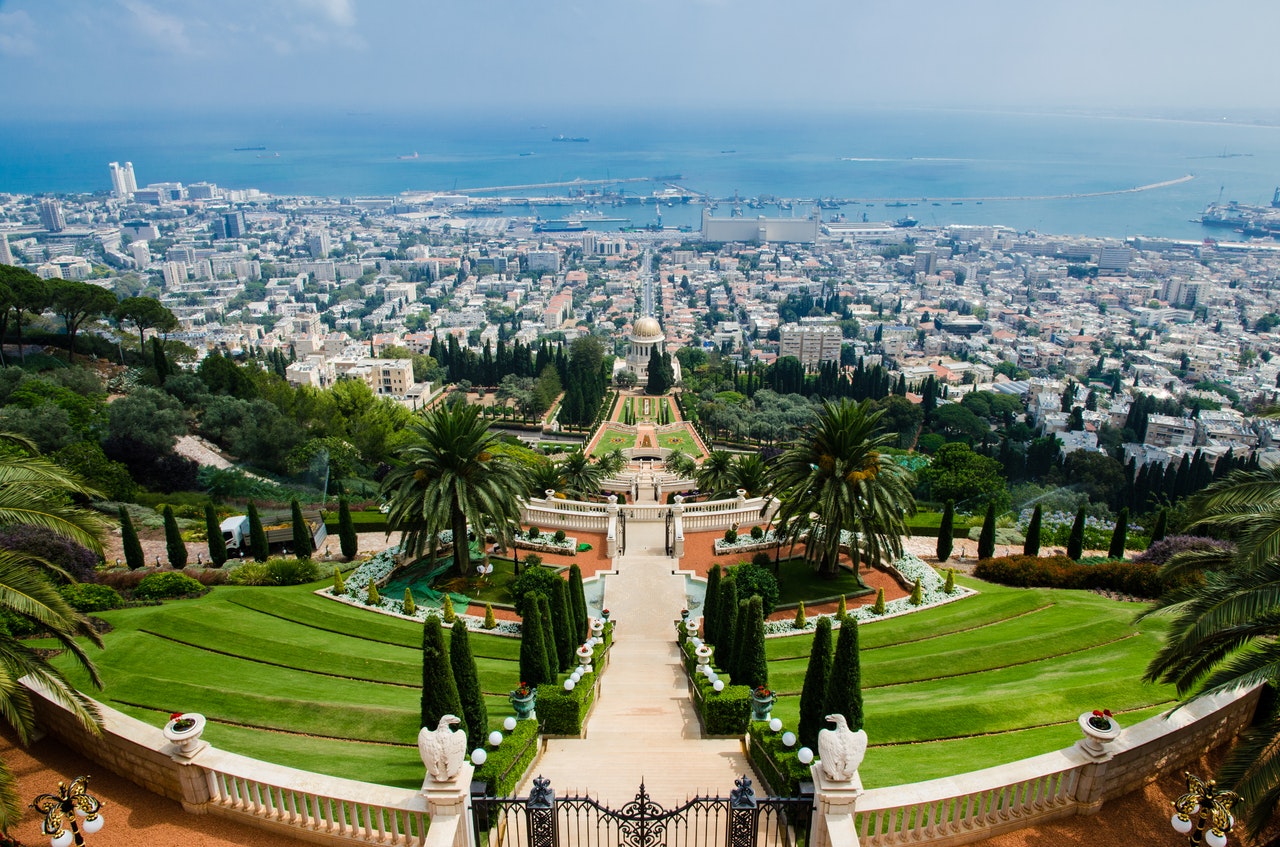 No trip to Israel is more satisfying without seeing the country's most romantic places. No matter where you, there is a special area for you and your loved one to celebrate love. Israel is the place to be if you are looking for the perfect idea for a romantic date.
The country has larger-than-life romantic getaways to make you fall in love even more. It is an excellent place for picturesque sceneries, stunning settings, and spectacular views. With the romantic places Israel offers, you can have unforgettable memories for two.
Thus, we present you with the 9 most romantic places you can visit when you are in Israel.
Is Israel Beautiful?
Of course, Israel is indeed a beautiful country. It has its charm and allure most visitors find hard to resist. You can marvel at Israel's majestic landscapes, diverse sceneries, and incredible views. You will not run out of good places to explore from the south up to its northern part.
Hence, here the 9 most beautiful and romantic places you should not miss in Israel:
El Mona Gardens, Julis, Western Galilee
If you are looking for a place for your pre-nuptial photography, the El Mona Garden is the perfect pick. It is a privately owned property available for public viewing.

The place has a waterfall, countless trees, blooming flowers, and more. You can enjoy strolling through the gardens while marveling at their natural beauty. Mosaic, sculptures, and other artwork are also present to delight your eyes.
Tower of David Museum<
For couples who love strolling at night, you can visit Jerusalem's Old City. Then, head to the Tower of David Museum, where you can watch the sunset on top of the citadel. If you want more entertainment, wait for the Night Spectacular show. Here you can watch delightful sound, and light shows demonstrated onto its 3,000-year-old walls.

The museum also has ancient stone and corners where you can spend some alone time with a loved one. It will give you the best ambiance to spend quality time together.
Old Jaffa, Tel Aviv-Yafo
Of course, Tel Aviv has plenty of romantic spots, but Old Jaffa truly stands out among all these. It is a dreamy and romantic place perfect for holding your most awaited date.

You can walk along the beach and enjoy a stunning view of beaches with your significant other. By traversing southward of Jaffa, feel the dancing waves of the Mediterranean Sea.

If you have plenty of time to spare, you may also visit Jaffa Harbor. It is the best place to have dinner for two. The view is so romantic; you will appreciate being with someone you adore.
Beit Yannai Beach, Beit Yannai
If you are searching for a much quiet place, Beit Yannai Beach is the ideal spot. The area is serenely displaying a long stretch of sandy beach waiting to be explored. It is the perfect definition of clean, calm, and unspoiled.

While spending time with someone, you can have a picnic, pour a wine, and enjoy the pristine view of Beit Yannai. It is an excellent time to relax and enjoy the calming sound of the waves.
Ride on a hot air balloon at Kibbutz Ruhama
If you something unconventional, you can also try riding on a hot air balloon. You can head directly to Kibbutz Ruhama and fly to the sky in a hot air balloon. It is one of the most unforgettable and thrilling experiences you can share with a loved one.

You can float up in the sky and see a spectacular view of flowers and endless plantations above ground. The ride is undoubtedly one of the most treasured memories you can have.
Dead Sea
Of course, you cannot miss visiting the Dead Sea. The Dead Sea is one of the top romantic places globally based on the data released by Romantic Travels. You can double dip with your loved one, experience therapeutic mud, and go on a picnic in just one day. It will one of the best memories you can create in Israel.
Wohl Rose Garden
You can head to Wohl Rose Garden in Jerusalem if you want to see endless roses and flowers. Here you will see more than 15,000 bushes of rose. The species comes in 400 varieties which will entice your eyes and senses. You can spend the whole day in the garden while sitting on a bench with your significant one.
Stargazing over Mitzpe Ramon
Another way to spend a romantic night with special someone is stargazing at Mitzpe Ramon. The place is considered the world's most giant natural erosion crater. It is the best spot for an evening date while watching the stars and the moon in the night sky.

Also, you can learn astronomy with Ira Machefsky, the starman of Mitzpe Ramon. He will teach you things about constellations, stars, and other celestial bodies.
Sde Boker, Negev Desert
For non-traditional dates, you can also visit the Sde Boker, Negev Desert. The place is at the center of a beautiful arid-land park where the tomb of the first prime minister can be seen.

You can sit on a bench and enjoy the fantastic view of the Zin Valley. If you a time to spare, you can also head to the Ein Ovdat and Ein Akev, where you can get a great view of the desert.
What makes Israel the best place for a date?
No one would disagree that Israel is one of the best places for a romantic date. Israel has loads of sights to see, entertainment, and a fantastic food scene perfect for a date.
Activities

There are great things to explore and do in Israel. When you reach Tel Aviv, you would appreciate a perfect blend of beach town and a big city vibe. The activities are undeniably diverse, where you can take your romantic partner out.

You can start your day in the White City and spend one relaxing morning on the beach. Then, visit the neighborhood of Florentin to witness impressive street-art scenes. It is as if you are walking in an outdoor art museum because of the creativity and artistry.

Afterwhich, you can spend an afternoon seeing an old port neighborhood of Jaffa. Here you can explore the city's flea market and get some rare and unique finds. This part of Israel has loads of trendy shops, cafes, and antique stores. You will not run of novelty items to see or buy.

When the evening strikes, you can spend some nightlife along Rothschild Street. It would help if you headed straight to 'The Prince' to dance the night away. The place turns from a cafe to a rooftop hotspot, offering your the best of Tel Aviv's nightlife scene.

If you want something more romantic, you can engage on a cruise. You can take the Crystal Cruises for an all-inclusive 3-day cruise package. The cruise will begin from the beach town of Eilat, then to Suez Canal, until you reach the Ashdod. It is the best way to spend time with your partner while marveling at the beauty of Israel.

Food

Wherever you go, Israel has the best food scene to offer. The food in the country will never leave you disappointed. You can spend your day eating out while not getting enough of Israel's delectable food. You can head straight to the Levinsky Market in Tel Aviv and see stalls offering various sorts of food. This part of the city has plenty of teas and spices to provide. If you want to go for a casual lunch, Yom Tov is the place to visit.

Then, you can stop at the Jaffa Market and visit Shaffa Bar and Puaa. Both offer a casual dining experience for romantic couples like you. Of course, you should not miss the waterfront restaurant Yulia for the best-tasting food in Tel Aviv.

Beautiful sights

Of course, as one of the most beautiful places globally, you know by now the most visited spots in Israel. More than those mentioned, other territories also make to the top list. You can also explore Street Mall at Zichron Yaakov. It is a small village packed with exciting restaurants, cafes, galleries, and shops.

Or, if you are in the northern part of the county, you can always visit Haifa bay. Here you will see the Loui Promenade making an entrance to the Bahai Gardens. It is a significant landmark one should never miss. Then, the Sea of Galilee for some quiet and peaceful activity. You and your partner can ride a boat on the lake and experience its calm and tranquil blue water.
What are the best honeymoon hotels in Israel?
Whether you are celebrating your honeymoon or anniversary, Israel has the best hotels, too. The best hotels in Israel will make your stay memorable and worthy.
Setai Tel Aviv

If you want for an area near the beach, you can stay at Setai Tel Aviv. The hotel offers a luxurious beachfront experience making your celebration more romantic. You will notice a refined interior with Turkish rugs and Moroccan-inspired designed. You and your loved one can spend a few hours on the balcony while overlooking the Mediterranean Sea.

Publica Isrotel

If you are looking for a quiters place by the beach, the Publica Isrotel is the spot for you. It has the best location giving you easy access to the city center. The hotel offers live acoustics and cocktails on the rooftop.

Villa Brown

For a luxurious and more intimate stay, you can head to Villa Brown in Jerusalem. The hotel is very near the Mahane Yehuda market and Old City walls. You can enjoy the hotel's luscious garden, cozy rooms, and a sundeck once you book your stay here.

King David Hotel

One of the most popular hotels in Israel is King David Hotel.

Iconic figures like Elizabeth Taylor, Marilyn Monroe, and even Barack Obama stayed here.

The hotel offers you a classic luxury stay reflected in its 30-foot tall lobby. You will be impressed by the room's gorgeous interior, making your holiday more memorable.

Waldorf Astoria Jerusalem

For a blend of Greco-Roman architecture, the Waldorf Astoria Hotel is a good choice for you. The hotel is filled with fancy rooms ideal for honeymooners.

You will not miss the hotel's indoor lobby courtyard that impresses every guest.

You can sit in the lobby and marvel at the giant skylight.

Israel is not just a beautiful country; it is also a great place to be romantic. The landmarks and stunning sceneries would make you visit it again and again. With the romantic spots we present to you, may Israel be your next country to see and create lasting memories with. It is the perfect to celebrate an important milestones of your romantic life.