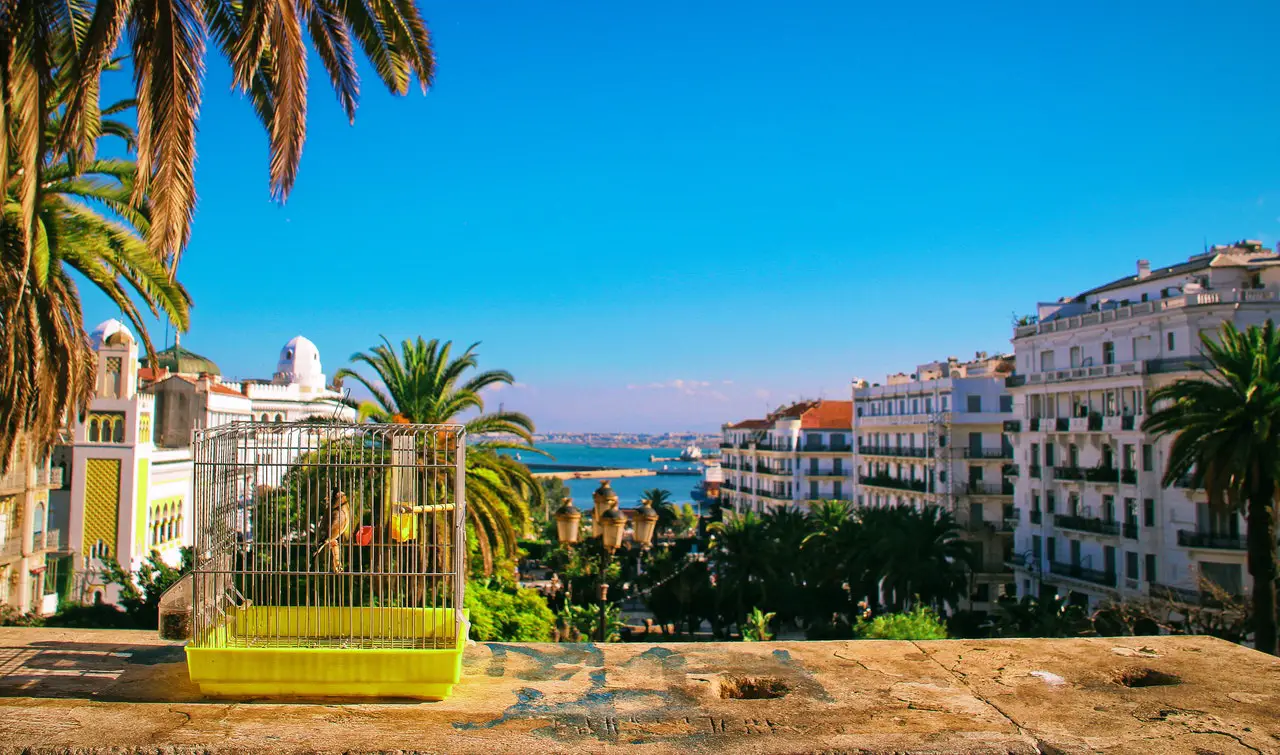 OYO hotels are cheaper. They are everywhere. Booking is fairly easy, too. But the question lingers. Is it safe for couples? How about unmarried couples? The answer is yes. OYO hotels are safe and secure hotels, even for unmarried couples. Most of these OYO hotels can allow unwed couples as long as they have their IDs upon booking. When it comes to safety and privacy, OYO hotels have them all.
When you are looking for some great time with your partner, you can always book an OYO room.
OYO hotels are easy to book. They're cheaper than most as well.
And they are accepting, even to unwed couples.
Here, we tell you how safe OYO hotels are. Not only that, but we tell you how OYO hotels are so worth your money.
The only time when hotels frown upon unmarried couples walking in is when society does not allow it. This only comes when doing so is taboo.
This is perhaps the reason why most unwed couples hesitate to check-in.
But there are always ways. Most, if not all, hotels allow unwed couples to stay together in one room. And why should they not?
No law prohibits unmarried couples from booking and stay in one room.
However, the checking in (or not) of unwed couples may be up to the owner or the manager. But in this time and age, this is unheard of.
This is because most, if not all, of the OYO partners, welcome unwed couples without question.
Most of these OYO partner hotels are couple-friendly. They don't have any issues at all with unwed couples checking in.
And when choosing an OYO partner hotel, go with the flagship hotels. We're not saying you should not stay with the other OYO partners.
But flagship hotels are those that are affordable. They are also located in prime locations.
Now, let us all talk about the other points when checking into OYO hotels.
OYO and Unmarried Couples
As you already know by now, OYO hotels are safe for unmarried couples.
The staff is all trained enough not to raise eyebrows to unwed couples staying in. This should be the least of your worries.
The hotels provide great services.
The brand brings with it services that ensure you have an amazing time.
This, they assure from the time you check in to the moment you check out.
The brand also values security and privacy. This takes away the tension and hesitation when unwed couples check-in. Because of this emphasis, unwed couples can worry less and enjoy more of their stay together.
The staff is all trained well.
These staff would be able to guide couples, married or unmarried, during their stay. They are, at all times, polite and listen to the concern, if there is any.
The staff of these partner hotels allows for quicker and hassle-free check-ins. This should be able to provide couples with enough time to relax and enjoy themselves.
The other great thing about OYO hotels is their 24 x 7 support that you can get from their team.
You got issues checking in? Or do you have questions on payments?
Just call the OYO customer service, and they can solve anything under the sun.
The customer service team would be able to assist you with your concerns. This is to make sure that your stay is great.
OYO's Relationship Mode Features
What is unique about OYO hotel partners is its Relationship Mode.
This feature can assist you in finding hotels of your choice. They will not be asking questions when an unmarried couple checks in.
Activate the feature, and it will show you all the hotels that are up to your preferences.
In turn, this would allow you to find the hotel of your choice easily. This should save you the time to read a lot of hotel policies on check-in. This includes checking in on couples, married or not.
Turn the feature on, and you're on your way to a great stay!
Do the police raid OYO rooms?
The authorities would always raid establishments they believe to pose harm. Authorities raiding OYO rooms are super rare. We have never heard of them raiding OYO partner hotels. Unless, of course, your next room neighbor is up to something illegal, then that's a different story. But when all follow the rules, there is no worry about OYO rooms being raided.
When one thinks of the authorities raiding your hotel room, this is a nightmare.
And this is not just in OYO partner hotels alone. This can happen in any hotel you stay in.
The reason you may be reading this article is that you are planning to book an OYO hotel. And this, you plan to do with your girlfriend.
This article would be helpful not just for you but even for married couples as well.
Now, you know that even unwed couples can stay in OYO hotel partners.
Here, we talk about whether the authorities raid OYO rooms or not. And when they do, what should you do?
Remember…
Let's take this one step at a time.
It would be a nightmare to check into a hotel room with your partner, and a police raid happens.
And because this is the first of your worries, we wanted to disprove it first. We already discussed how unmarried couples are allowed to check-in.
You can book a hotel room together. You can stay in the same room together.
No law prohibits you from sleeping in one room despite being unmarried.
In fact, no law blocks you from checking in with anyone in your life. It can be a friend or a colleague; it doesn't really matter.
The only requirement you should bring is an ID. Aside from that, you need to be at least 18 or older.
Also, understand that upon check-in, the staff will ask for your booking confirmation. They will also be looking for your IDs.
They will never ask about whether you are married or not.
It's that simple.
The Raid… If Any
We'd be honest.
Raids are possible.
But they are rare. They are super rare that the possibilities may not even reach a mere 1%.
And most of these are because they were actually informed of illegal activity in the area. Either that or somebody in the premises is causing a stir and some kind of a disturbance.
Millions of people from many countries have already booked OYO rooms. Most, or all of them even, have not had issues like this ever since.
Each would always have a pleasant stay.
What is great about the OYO brand is that they maintain their reputation.
You cannot expect OYO to partner with shady hotels. You will never be able to see the brand linked to hotels associated with prostitution. You will never find them working with any other illegal activities.
You are assured that when you book with OYO hotels, you are safe.
But this does not mean you will not ready yourself for worse. Because at all times, you should be on your guard.
When booking in OYO hotels, here are a few things to remember.
– The location is something you should always consider. Choose a good enough location. Never settle for hotels that are miles and miles away from the city center. If you can get your hands on a hotel within the city, you should go for it.
– Always check the ratings and reviews of the hotels you are trying to consider. This is something you need to do before finalizing the booking.
– We all love a cheap hotel. But when choosing the OYO hotel to stay in, avoid the super cheap ones. You can never expect decent service from these types of hotels. Of course, not all of the cheaper hotels provide bad service. But most of them do. So, to be safe, go with a decently-priced one.
Most of these OYO partner hotels provide decent, if not exemplary, services.
They do not condone illegal activities, and so you are always safe.
There is little to no chance at all of the authorities doing a raid of the premises.
But If They Do…
The first thing that you have to keep in mind is that you have not done anything wrong. As such, there is no need to worry.
Worrying will only put some shake into your voice. When this happens, your confidence, as well as your credibility, may be put at risk.
Let the authorities know that you are aware of your rights.
If they start questioning, you can always ask why you are being questioned. In fact, you can also ask for IDs.
This should be able to let you verify whether they are the real cops or not.
If they are legit, try to relax and maintain your presence of mind.
You will have to be afraid if there is something illegal you are doing. If there is nothing illegal, this should not be cause for worries.
Never give out your phone number.
If you can call a lawyer, do so.
Also, you can ask the authorities what the raid is for. Are there papers as well allowing them to conduct the raid?
If there is none, you are in the right not to allow them in.
What are other tips for unmarried couples to have a great stay at OYO hotels?
One can always enjoy and relax at OYO partner hotels. The check-in can be seamless, plus the experience can be amazing. Remember always to bring your ID when checking in. If you can, call the hotel in advance. Check the reviews. Also, it would help if you familiarize yourself with the area before checking in.
The IDs
Before going to the hotel, make sure to have your identification with you.
Well, this is not just important when checking in. In fact, this is important with just about anything.
Bring your ID with you before check-in. You should also take note of the types of identification the hotels accept. You may bring your university ID with you only to find out they don't accept it.
It should be helpful to know the types of IDs accepted and the types they don't.
This should avoid the embarrassment of being turned down upon check-in.
Call
At least an hour or so before you arrive, it is advisable to call the hotel.
This is not a must. But this brings with it a lot of advantages.
There have been a lot of times when upon arrival at the hotel, you would find out you still cannot check-in. It can be because the cleaning staff is still fixing your room or the guests have not checked out yet and are extending for about an hour for some reason.
It should be nice to call them ahead of time.
This should let them know that you are on your way.
Review the Reviews
Before finalizing your reservations, make sure to check the reviews.
This should give you an idea of whether the hotel room is worth it or not.
Before making that payment, find the hotels with the best reviews. And when choosing, always choose the ones which you find the most perfect.
At some point, these hotels may cost more than others. But that's nothing to worry about, considering you will be getting the best service there is.
Familiarize
And finally, familiarize yourself with the area before booking.
Is the hotel near the city center?
Are you planning on going to the theater or the beach? If so, is the hotel near the attraction you plan on visiting?
Are there diners around? How about convenience stores?
These should be useful, especially when you are trying to consider a place to check-in.
When you are familiar with the area, you need to Google it up once you are already checked in.
Because by this time, you know there's a coffee shop around the corner when you need it.
No need to waste time looking it up online. No need to exert an effort asking for this information from the front desk officer.
—
In summary, OYO hotel partners are great.
They are safe for unwed couples. And they provide great services as well.
And so, the next time you think about it, this concern should never be your worry. Yes, unmarried couples can book at OYO partner hotels. And you should click that button.