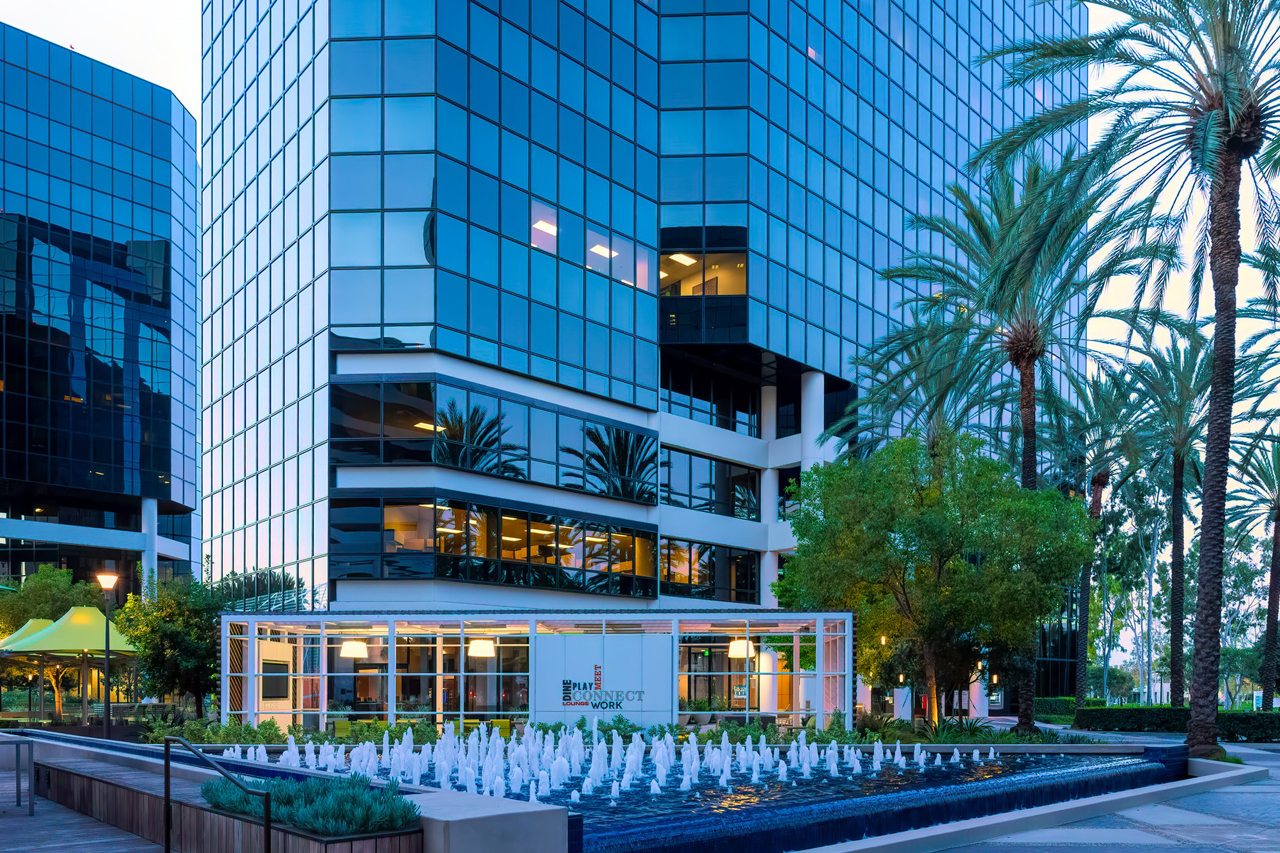 Welcome to Irvine, California, a lovely city in Orange County and an essential part of the Los Angeles metropolitan area. This master-planned city, with a land area of 65.92 square miles, is an ideal vacation destination, as promoted by the city's Destination Irvine Program.
Being technically a small metropolitan area, Irvine has a plethora of tourist destinations and attractions that are easily obtainable even if you do not own a car. Aside from its famous Giant Wheel on Diamond Jamboree, you can explore the city center and enjoy a variety of outdoor recreation, entertainment venues, and globally diverse cuisine.
So, you do not have to search anymore, whether you wonder what to do in Irvine this weekend. You can check out our list of other activities, primarily local favorites, that you can enjoy in this beautiful neighborhood.
1. Exodus Escape Room
One of the most recommended activities for you and your friends to try on your trip to Irvine is playing in the Exodus Escape Room.
This real-life adventure game, founded in 2014 and is a family-owned business, adds to each team or player's growing curiosity and excitement to get involved in cracking codes, solving riddles, and puzzles to flee the chamber in less than one hour.
My group decided to play Sherlock's Haunted Escape, which has six guests per space. The rooms are only available for private bookings to play with your pals. To avoid long lines, we purchased our tickets online.
Playing in Exodus Escape Room is so entertaining that you can immediately book your next themed room. The game masters are also helpful and accommodating, so better set this on your bucket list.
2. Great Park
One of the soundest things to do is a stroll through the Great Park near downtown Irvine. The 15-minute journey from the city center is much more accessible without a car because of complex parking problems.
The massive park is a public space with over 1,300 acres of amenities and garden space. The large area promotes environmental sustainability, protects Orange County's farmland legacy, and honors military history.
When I went there on the weekend, the park was relatively empty. On crowded days, you can see people exercising, picnicking on the ground, and participating in other sporting events. Plus, admission is free of charge.
I always look forward to the hot air balloon launch, a beautiful view in the evening. The Great Park has more to offer, including a farm and gardening workshop, an arts complex, and iconic aircraft storage facilities.
3. Irvine Global Village Festival
When visiting Irvine, you do not want to miss the one-of-a-kind and spectacular festival that many tourists will undoubtedly enjoy.
The famous Irvine Global Village Festival is in the Great Park area. This event day is a lot of fun because it includes a full day of food, art, music, and commemoration of Irvine's rich diversity.
I look forward to the Irvine Global Village Festival every year because of the fun activities, food trucks, and cultural exhibits. Several things will pique your interest, especially if you like the local product, because you can buy from the broad scope of handmade items and crafts in the marketplace.
You can also try riding the excellent park balloon for a unique experience. There's also an expanded Kids Village with a petting zoo, handicrafts, and interactive activities. Do not miss the chance to enjoy this Irvine festival.
4. Irvine Farmers Market
If you are in Irvine and looking for an excellent place to buy fresh produce and other items, go to the Irvine Farmers Market.
The Mariners Church Irvine resident showcase is still the largest farmer's market in the Orange County area. The massive produce selection allures people to come here and shop for fresh products.
What is remarkable about this zone is that it has a lot of options and even sells special items like Asian greens. There are food stalls, clothing stores, gift shops, and other businesses. I highly recommend buying fresh fruits from the Arnett farms too.
It's fun to walk around the farmers' market, but some stalls do not accept cashless payments. You will get tempted to keep coming back for more. This place never fails to impress, and it should be on your list at the very least.
5. Bistango
The famous Bistango is a local favorite fine dining establishment where you should save a seat on your list.
The elegant dining space on Karman Avenue is also an eight-minute drive from the city center and has been in operation since 1987. In this luxurious setting, you will be able to sample a variety of dining styles.
It is very appealing to dine and listen to the live music in this area. We reserved a private room in the back, light, airy, and beautifully decorated. We had a set menu that included appetizers, entrees, and desserts that were all delicious.
I strongly advise you to order the Grilled Grass-fed Filet Mignon and the Oven-Roasted Chilean Sea Bass. The employees are all amiable, and the atmosphere is very cozy. So come to Bistango for lunch or dinner and enjoy a satisfying meal from an Irvine locale.
6. Adventure playground
The Adventure playground in Tree Lane is another accessible Irvine facility regarded as a must-see. This large play area is a drop-in facility with various amenities such as a treehouse, sensory garden, art wall, kids fort zone, etc.
The zone is a peaceful place to stroll and play with your children because the city park is less crowded. The giant Lego blocks and slides will delight children almost as much as adults like me did in the play zone.
There are a bunch of activities to keep everyone entertained. Adventure Playground is also fully enclosed, with staff watching over everyone, making it more comfortable to come here and relax.
There are shaded picnic areas near the entrance to unwind after sunbathing. So, if you can make a day of it, this activity is well worth your time.
7. Duck Donuts – Irvine
Duck Donuts in Irvine, conveniently located on Michelson Drive, will satisfy your sweet tooth cravings.
The gourmet house is a local favorite that serves the famous Irvine Donuts and sells coffees and ice cream to round out your feast.
Duck Donuts is a local institution that makes made-to-order donuts. A trivia that you need to know is that "Ollie" is the name of their donut ambassador, which you can see on their packaging's logo.
I came here to talk about the town's delicious snacks, and the staff is all friendly. Bacon in the Sun, Beach Ball, and Blueberry Lemonade are fan favorites. I also brought an iced coffee and a sausage, egg, and cheese breakfast sandwich.
If you enjoy donuts, the menu board will become your favorite. It is a must-have to get some snacks at Duck Donuts when going to Irvine.
8. Bommer Canyon
Be one with nature and enjoy the ideal place to go sightseeing near the city border at Bommer Canyon.
The Shady Canyon occupant is ideal for nature lovers, especially bikers who want to explore the various trails in the area. Some of the original buildings still stand, contributing to the canyon's mellow vibe. The natural reserve has 4.6 miles of track and is on the Irvine Ranch Cattle Camp.
It is located on the outskirts of Irvine but is open to the public. Mountain bikers looking for a 12-mile round trip are welcome. Furthermore, proximity to Crystal Cove State Park is just one of Bommer Canyon's purposes as a summer hotspot.
So, if you like hiking, taking photos in its ample space, or simply walking along the route, the border is the place to go when you visit Irvine.
9. Irvine Barclay Theater
The Irvine Barclay Theater, located on-campus drive, is another local favorite you must see when visiting this orange county city.
The jewel box theatre has approximately 750 seats and is known for its intimate atmosphere and excellent acoustics. This place is one of California's most inventive performance arts venues.
Irvine Barclay Theater, which opened in 1990 to provide Irvine residents with an intimate venue for a full-show theater, plans to produce approximately 170 acts per year on its two floors. To avoid the long queue for tickets, you can book yours online.
I got to see a fantastic Contemporary Jazz concert here. The concession area also sells beer, wine, and snacks. There are multiple restaurants nearby that you can visit after watching a fantastic show.
The Barclay is the place to bring your friends and family to remember, with friendly staff, a safe environment, and pleasurable showcases.
10. North Italia
North Italia, located on Michelson Drive, is one of the best Italian restaurants in Irvine that you should visit if you are in the neighborhood.
The fine-dining space serves crave-worthy and authentic Italian cuisine to Irvine residents and visitors. A tasty new favorite made from scratch and an assortment of wines, beers, and house-made cocktails provide limitless ways to indulge.
The Chef's daily pizzas are one of the best offerings based on local favorites, and I did get a chance to try some. I ordered short ribs, chicken pesto, and bolognese with wine.
North Italia is among the highly suggested places to eat lunch and dinner with your dear ones. The staff is pleasant and will even offer suggestions if you are unsure what to order.
This restaurant's outdoor patio is also excellent. So, if you're craving Italian food and drinks, put North Italia on your list.
11. HiroNori Craft Ramen
If you're craving ramen, good news: Irvine is home to one of the best ramen restaurants in Orange County. HiroNori Craft Ramen serves the best authentic Japanese ramen in town.
HiroNori serves the best Tonkotsu, Shoyu, and Vegan Ramen in Irvine and Orange County. It is also close to Duck Donuts, making it a convenient restaurant on the Irvine Center Drive.
One of the best-selling dishes here is Tonkotsu Ramen, which you should try, and Shoyu Ramen, which you can top with more Pork Chashu, seaweed, and green onions.
There is also a preference for everybody to dine in an open environment because it also has a large outdoor patio to enhance your dining experience. Come to this Irvine rare find to try authentic Japanese cuisine in a cozy setting.
Returning here for more delicious ramen is a must when in the neighborhood.
12. The Great Park Balloon
The iconic Great Park Balloon is Irvine's most popular global tourist attraction situated in the Great Park.
This spectacular attraction is a hot air balloon that can soar 400 feet above the surrounding landscape and hold 30 passengers. It serves as a common viewing platform for the development of Great Park and provides an unparalleled 360° view that spans forty miles on a clear day.
Everyone is too enthusiastic to see this iconic thing fly, and you can ride here on a first-come, first-served basis because it is free.
To avoid inconveniences, keep in mind that the flight of the hot air balloon is dependent on how good the weather is. The Great Park Balloon is another delightful sight during the day, but it is even more lovely at night because it illuminates the sky. This experience is undoubtedly one of the best things to do when visiting Irvine's Great Park.
13. K1 Speed Irvine
Irvine's K1 Speed is a local favorite amusement hotspot that you should check out if you travel in town.
This indoor go-kart racing facility, opened in 2013, provides an excellent experience for mates, families, and businesses. The large chain opened a branch in Irvine to provide residents with a one-of-a-kind activity.
When I visit Irvine, I enjoy hanging out at K1 Speed. Fast electric go-karts, a professional-looking track, and cutting-edge safety barriers are among the amenities available here.
It also has private meeting rooms, an arcade with classic and new games, and an onsite eatery with meals and drinks for your hungry tummy.
Everyone was friendly and welcoming, which contributed to your wonderful experience. If you want to snack, the indoor cafe serves fries, quesadillas, pretzel bites, and other light meals to keep you going until dinner.
K1 Speed is a popular hotspot to visit if you are looking for a fun and thrilling amusement area in Irvine.
Irvine does have several hidden gems in its small neighborhood that are accessible even without a car. The activities we chose are all reachable by public transportation, so you can get around town even if you only have a limited time. So come on by and enjoy the remarkable things that Irvine has.
We would love to listen to your stories if you appreciated our suggestion! You can leave comments to let us know how your visit went. See you on our next adventure!