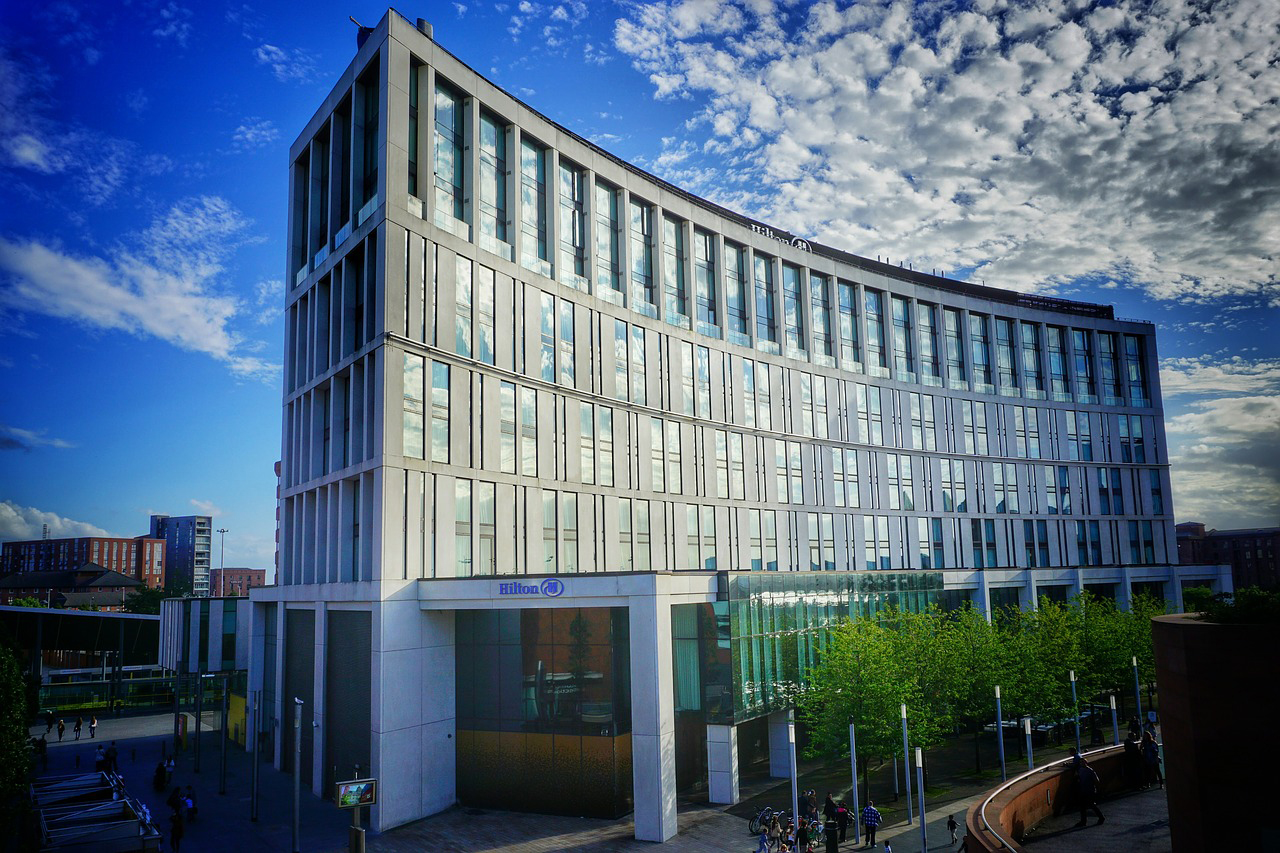 Hilton charges a daily fee for Wi-Fi access for standard hotel guests. However, Hilton Honors members do not have to pay for Wi-Fi throughout their stay. It is one of the benefits that Hilton Honors members get while staying at Hilton hotels across the globe.
Hilton Honors is a reward program offered by Hilton Hotels. Once you've joined, you'll be able to collect Hilton Honors points that you can use at any Hilton hotel.
Members get benefits including a guaranteed Hilton Honors discount rate, no resort fees on points-based stays, free Wi-Fi, and more.
How do you get free Wi-Fi at Hilton?
If you are a Hilton Honors member, you will get free Wi-Fi at one of their hotels. However, your membership level will determine the kind of Wi-Fi connectivity you'll have. To get premium-free Wi-Fi, you must be a diamond member.
When you stay at one of their more than 6,700 hotels around the globe as a Hilton Honors member, you'll get unique benefits, including access to fantastic resorts, luxury hotels, boutique hotels, and a Wi-Fi connection.
Members of Hilton Honors receive free standard Wi-Fi among Hilton properties:
Hilton Hotels & Resorts
Doubletree
Embassy
Waldorf Astoria Hotels & Resorts
LXR Hotels & Resorts
Conrad Hotels & Resorts
Signia
Curio Collection
Tapestry
Motto
Canopy
Hampton
Hilton Garden Inn
Homewood Suites
Home 2 Suites
Tru
At selected places, premium Wi-Fi is accessible for a price. Wi-Fi is not free in meeting rooms or hotels that charge a resort fee that includes Wi-Fi.
Hilton is now offering free Wi-Fi to its members, but only if they book via them.
Diamond members get complimentary Premium Wi-Fi at all Hilton portfolio hotels, while Gold, Silver, and Blue members have access to free essential internet.
You will be eligible for Hilton elite status based on how many nights you spend in Hilton hotels for a year. Silver, Gold, and Diamond Hilton's elite status levels provide more significant privileges, including complimentary breakfast, lounge access, room upgrades, etc.
Let's have a quick rundown of the kinds of Hilton Honors membership and how it affects your benefits:
What are the levels of Hilton Honors elite?
There are four tiers of Hilton Honors membership: Blue, Silver, Gold, and Diamond. You'll enjoy extra perks at a Hilton property if you have a higher level.
The longer you remain, the higher your level and the more points you get. Each group adds new benefits.
Staying at Hilton hotels, collecting Hilton Honors points, or having certain Hilton Honors American Express cards are all ways to achieve elite status.
Blue (Member)
Upon joining up for Hilton Honors, everyone receives Hilton Honors Blue. Members are entitled to a complimentary second guest, late checkout, and expedited checkout. All hotel expenses, including taxes, receive ten base points for Blue members.
You can share your points with up to 11 others, making it more straightforward for your friends and family to receive free nights.
Silver
The silver level is awarded to Hilton Honors members who stay four or more times, spend ten consecutive nights, or use the Hilton Honors American Express Card.
You'll also receive a 20% bonus on any points you earn, a free fifth night when redeeming points, complimentary access to fitness facilities, two complimentary bottles of water each stay, and all of the Blue advantages.
Gold
Members attain Gold level after 20 stays, 40 nights, 75,000 Honors base points, or having the Hilton Honors American Express Surpass Card or The Hilton Honors American Express Business Card.
Gold members get an 80% bonus on all points earned, unlimited continental breakfast at participating Hilton hotels, space-available upgrades to preferred rooms, and the Blue and Silver benefits.
Diamond
Diamond level in Hilton Honors is obtained after 30 stays, 60 nights, 120,000 Honors base points, or carrying the American Express Hilton Honors Aspire Card.
Diamond elite members get a 100% point bonus and a 48-hour room guarantee for last-minute reservations. The option is to prolong their status for another year if they cannot requalify.
Diamond members get access to the executive-floor lounges at certain hotels and access member services 24 hours a day, seven days a week.
Members must keep their Hilton Honors account active to maintain Hilton Honors Points. Your total Point balance will expire under the new policy if your account is dormant for 24 months.
How can I get an American Express Hilton Honors card?
One way to increase your Hilton Honors elite level is to apply for an American Express Hilton Honors card. Here's how you can initially do it:
Visit www.hilton.com;
At the top of the page, choose 'Offers';
You'll be forwarded to a new page with their current specials and offers;
Select 'More Details' under 'Hilton Honors Card' to discover the many kinds of cards and incentives available; and
After you've compared cards and decided which one you want to apply for, click 'Apply Now' on the card you wish to use.
Can you have two people on the Hilton Honors account?
Members of Hilton Honors can establish a pool of points to which numerous individuals can contribute and utilize for award stays. The Hilton Honors reward program is unusual among hotel loyalty systems in that it enables you to combine points with family and friends without paying additional costs.
Family and friends need a separate regular Hilton Honors account and request approval from an Eligible Participant ("Team Member") to book Family & Friends room rates. They must provide their name and Hilton Honors number precisely as they appear on their account for the clearance to be granted.
Does it cost anything to join Hilton Honors?
Membership for Hilton Honors is entirely free. Become a Hilton Honors member, and you'll enjoy many benefits when you stay at any of its properties around the globe.
You can join the Hilton Honors at any time and from any location. The hotel front desk agent will not enroll you, but you can join Hilton Honors online or through the Hilton app.
It is a completely free program. It's free to sign up for Hilton's Honors program by establishing an account on its website.
When you join Hilton Honors, you'll immediately have access to 'Member'-level advantages when booking directly with Hilton:
Free Wi-Fi
Points for every $1 spent on hotel stays
Their most competitive price
You can freely choose your room
Digital Key Access
Navigate to Lobby.hilton.com, click on New Users, and follow the procedures to create your Hilton ID at the top-of-the-screen menu bar. You have now logged into your Go Hilton Account and can enroll in Team Member Hilton Honors privileges.
How do I connect to Hilton Honors Wi-Fi?
On the Hilton Wi-Fi landing page, click the "I am an HHonors Member" option, followed by the "Next button." Continue by entering your HHonors Username, Password, and Room Number. Connect by selecting the appropriate fee and duration (pricing choices vary by venue).
Visitors would have to book directly with Hilton or another authorized channel to access complimentary Wi-Fi at Hilton hotels. Depending on your elite level, some other chains have enacted similar requirements.
For example, Starwood Preferred Guest requires non-status members to book online; bookings made over the phone do not qualify for complimentary Internet access.
You must have a confirmed reservation via one of the following channels to be eligible for all HHonors perks on-property:
Any Hilton Worldwide official direct hotel brand or HHonors website (for example, HHonors.com, Hilton.com, Hampton.com, etc.);
Reservation through the telephone number for Hilton Reservations & Customer Care (1-800-HHonors or local Hilton reservations office);
HHonors by Hilton or the Hilton mobile application;
Directly at a Hilton Worldwide hotel; and
A booking made through a Hilton Worldwide channel or one of the following Global Distribution Systems: Apollo/Galileo, Amadeus, Worldspan, or SABRE by an IATA-accredited retail travel agency professional ("Travel Agent").
In the following instances, on-property benefits are not awarded:
Reservations made through a channel other than a Hilton Worldwide direct booking channel, a non-designated GDS (Global Distribution System), a third-party website, or any other channel;
Rates are shown on "opaque" websites, which conceal the hotel brand and specific hotel until the reservation is confirmed; and
Third-party hotel and travel packages not booked via a qualified channel are ineligible.
How do I get to the Hilton Wi-Fi landing page?
Select the 'HHonors,' 'BTWiFi,' or 'BTOpenzone' network connection using your wireless-enabled mobile device, laptop, or tablet. The hotel login page will display when you open your web browser. If it doesn't, put www.btwifi.com into your browser's address bar.
If you're not a Hilton HHonors member and wish to utilize the hotel's Wi-Fi during your stay, here are several options you can consider:
Charge your guest room with Wi-Fi access, and your device will connect to the service automatically for the length of the access time you've booked;
At Hilton Garden Inn and Hampton, you can get a free access code by asking at the front desk for further information;
Pay for Wi-Fi access using a credit or debit card;
Inquires at reception for a conference or event login and password for additional information; and
Log in using a coupon, BT account, or roaming partner account that you already have.

The access period begins when you first log in and ends when you log out (i.e., 1 hour, one day, five days, or seven days). Logging in and out at will is permitted during this time.
You won't have to log back in manually if you've charged Wi-Fi access to your guest room since your device will automatically connect anytime you are within the hotel's Wi-Fi signal range.
If you decide to charge Wi-Fi access to your room, you will be limited to using the service at the hotel from which you bought it.
How many devices can I connect to if I charge my room's Wi-Fi?
At any one moment, you can connect up to five devices. If you want to connect a sixth device, you must first deregister one of the existing devices. Follow the directions for 'deregistration' on the web page after clicking. You can contact or visit the hotel's reception if you have any problems.
What is Hilton Honors Premium Wi-Fi?
Most Hilton HHonors Diamond members do not understand what Premium Wi-Fi promise means at Hilton. If you are a Diamond member, you can enjoy free premium WI-FI when you book directly; that's part of their Diamond Member benefits.
Hilton Honors Premium Wi-Fi access is up to three times faster than essential internet, perfect for streaming high-definition video and downloading huge files. However, the actual speed varies per property due to the many determining rates.
The Hilton San Diego Bayfront's High-Speed Internet Access (HSIA) provides continuous, dependable service that exceeds customers' expectations. The Hilton HSIA solution provides meeting groups with a plug-and-play internet connection at the hotel.
In meeting groups, you can safely connect your laptops or PCs to the internet at rates ranging from 500 Mbps to 1 Gigabit per second, whether you utilize a wired or wireless solution. With ease, you can check your email, browse the internet, and connect to their company's virtual private network (VPN).
Hilton employs enterprise-class technology capable of handling enormous data transfer and use quantities while ensuring high availability. Downloading massive business files and sending and receiving hundreds of emails will breeze for guests.