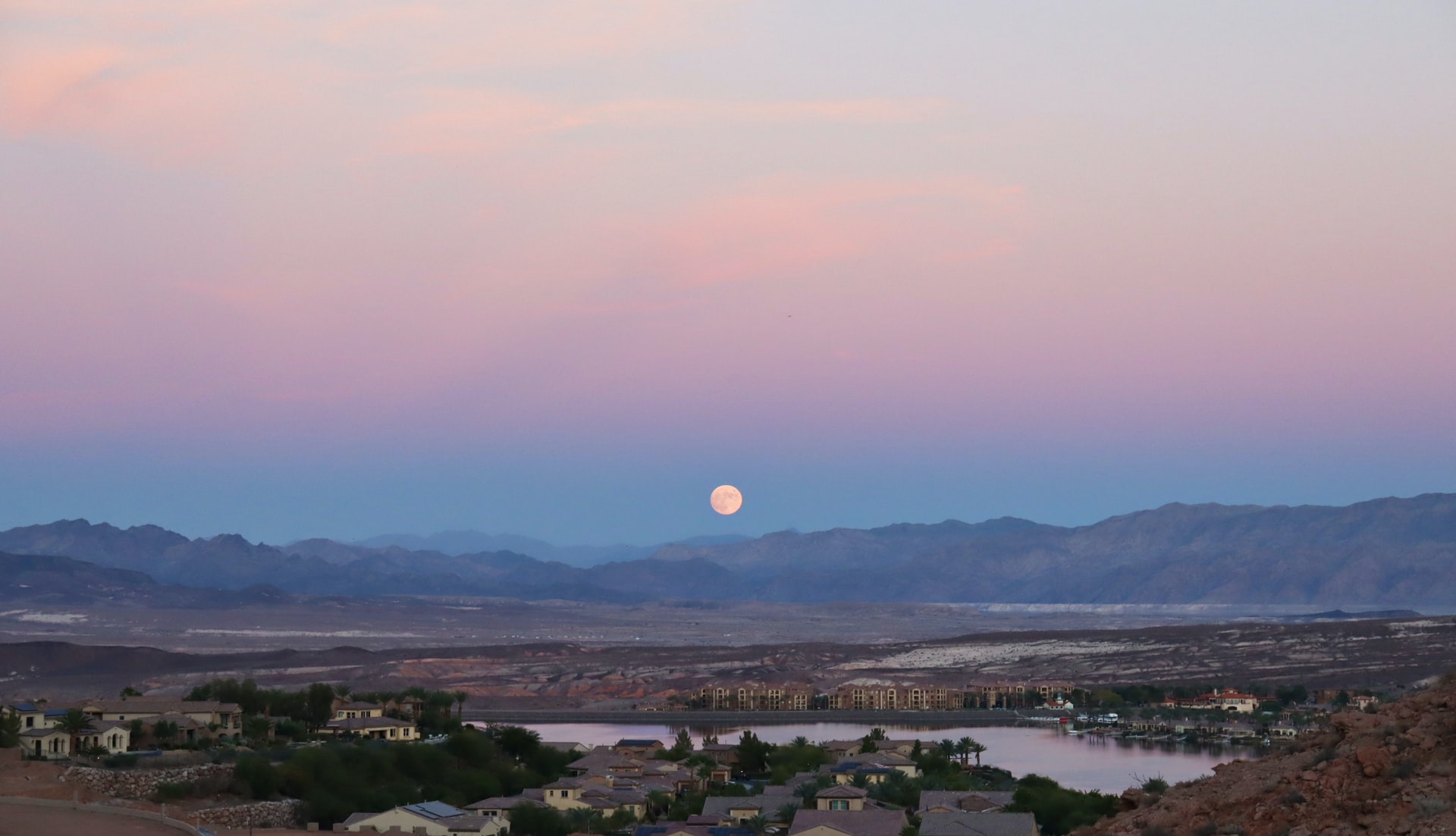 Henderson is a city in Nevada sitting in Clark County. Anaheim is an elegant city in Orange County known for its state-of-the-art amusement parks and relatively safe neighborhoods. It is a better place to live in than Anaheim because it has zero state income tax, beautiful scenery, and is full of outdoor recreations.
There are plenty of stunning suburbs, golf courses, commercial centers in Henderson. It is near the Las Vegas Strip, where you can enjoy the amenities of its nearby cities like resort hotels and casinos. The city provides both the peacefulness of a suburb and the modernity of city living.
On the other hand, Anaheim is a beautiful city in California famous for Disneyland Resorts and Park. It has a budding craft brewery scene and considers one of the top holiday destinations in the country.
What are the Pros and Cons of Anaheim vs. Henderson?
Henderson has an excellent location full of outdoor activities, green spaces, and charming neighborhoods. Anaheim has lots of kid-friendly attractions like Disneyland Park. Both cities have a cost of living more than the national average.
Living in Henderson
Pros
Excellent location

It is very convenient to live in Henderson. The location gives you easy access to Nevada's larger city, Las Vegas. The town is surrounded by expressways that allow you to reach Las Vegas in a matter of 35 minutes.

Las Vegas strip is just about fifteen minutes away from Henderson. With this distance, you can easily reach McCarren Airport and Lake Mead. You have the luxury to go from one place to another without spending too much time traveling on the road.

Leisure and entertainment

Henderson is insanely a vibrant and diverse metropolitan. The city has plenty of shopping centers to see every store from hip to trendy deals. You will not run out of fun and entertaining things to do in this part of Nevada.

Shopping

When you head to the District at Green Valley Ranch, you will be greeted by funky and fun boutiques where you can get unique and exciting deals. Here are other shopping options available in the city:
Galleria at Sunset
The District
Anthem Highlands Shopping Center
Henderson Shopping Village
Kid-friendly areas
Henderson is also a kid-friendly city. You can bring your children to the splash pad and let them play all day. There are also concert venues, outdoor movies, and farmer's markets where a family can spend time together.
Amazing restaurants
The city will impress you with its impressive culinary scene. Henderson caters to various international cuisine like Asian, Mexican, Italian, and Greek. Then, a long list of cafes, eateries, and pubs await every food lover like you. Wine and beer are also oozing in the Artisan Booze District.
Golf, parks, and green spaces
Aside from the commercial hubs, Henderson is also a golfer's paradise. There are lots of green spaces to play golf and spend time with nature.
You can head to the Desert Willow Golf Course or check the Lake Mead National Recreation Area. These places offer water activities like fishing, boating, skiing, and kayaking.
Good neighborhoods
You will access Clark County's great neighborhoods when you move to Henderson. The city has twenty planned communities intended for any property owner. These areas are full of beautiful homes commercial sites like restaurants and bars.
Among the finest neighborhoods we recommend are the following:
Green Valley
Inspirada
Sun City Anthem
Lake Las Vegas
Black Mountain
Safest city in the US for families
Henderson has a dedicated and separate police force that maintains peace and order in the area. The police force is separate from Las Vegas police, allowing them to focus on their assigned posts.
As a result, Henderson can provide a faster response time to its residents. Forbes ranked it as the safest city in the United States, too.
Cons
Cost of living

The city has the cost of living higher than the national average. You will pay more for groceries, housing, utilities, and transportation here in Henderson. The housing expenses, including rental fees, are also above the US median rate.

Climate

For people who dislike warm weather, the climate in this city can be a bit of an issue. Henderson has a warm desert climate exhibiting sweltering summers and mild winters. It also receives an above-average sunny day in a given year.
Living in Anaheim
Pros
Disneyland Resort

The top and the must-see attraction in Anaheim is the Disneyland Resort. Anaheim happens to be the home of the happiest place on earth – Disneyland.

It offers you Disneyland Park, Disney California Adventure Park, and the Disneyland Resort of Anaheim.

It is a magical place for families, especially those with children.

Anaheim Packing District

If you want to have the best culinary experience in the city, you must visit the Anaheim Packing District. The district is in the heart of Anaheim, where you can see the Anaheim Packing House Food Hall. It has many food offerings in a stylish eating space and food stalls.

The district also has a stunning display of the city's incredible architecture. It is full of historic architecture and historical landmarks that one would appreciate. The Farmers Park in the district is also a place to visit with green landscapes and a beautiful garden.

Angels Stadium

Anaheim also has a dedicated space for you for those who love attending sports events. The city boasts about the Angel Stadium and the Los Angeles Angels. You would love to watch huge sports events for casual sports fans in this stadium.

Anaheim GardenWalk

Another entertainment district you want to check out is the Anaheim GardenWalk. It is a busy district covering 430,000 square acres of land. Here you will find famous food brands like The Cheesecake Factory. The GardenWalk is also home to the Johnny Rockets and the Grassland Meat Market.

Yorba Regional Park

Anaheim offers you the Yorba Regional Park if you want to commune with nature. It is a popular sport for people who love to spend outdoors. It is a 140-acre filled with lakes, playgrounds, horseshoe pits, and picnic tables. It is the perfect place to spend a weekend with your family without spending a dime.
Cons
Poor public transportation system

Anaheim does not provide a comprehensive transportation system to commuters. Going around the city can be a bit of a hassle if you do not have a car. The only reliable mode of transportation the city offers is the Anaheim Regional Transportation Intermodal Center (ARTIC).

Taxes

California does not offer zero tax benefits, unlike other states in the United States. You have to pay 8% sales tax, property, federal, or real estate transfer tax in this city.
Anaheim or Henderson – Which is more expensive?
Living in Anaheim, California, is more expensive than Henderson, Nevada. The home cost in Anaheim is almost double the rate of Henderson real estate. It would help if you spent 31.9% more when you chose to live in Anaheim.
| | | |
| --- | --- | --- |
| Living expenses | Anaheim | Henderson |
| Housing | 257.1% | 141.4% |
| Food & Groceries | 102.5% | 104.7% |
| Health | 95.9% | 92.3% |
| Utilities | 97.4% | 100.7% |
| Transportation | 118% | 121.6% |
Data is based on 100 = US National Average
> 100 means more expensive than the national average
< 100 means cheaper than the national average
Housing cost
Anaheim and Henderson have real estate prices way higher than the national average. Thus, they are both expensive cities to live in when it comes to house costly. Between the two, house prices in Anaheim are more costly than go as high as $700,000.
Utility cost
The cost of utilities is slightly more expensive in Henderson than in Anaheim. The difference is only 3.3%. Essential utilities like water, electricity, internet, and telephone can reach up to $250 in these cities.
Food & groceries cost
Food and groceries costs in Anaheim and Henderson are almost the same. You will not observe a significant difference in these aspects. If you know how to budget your monthly expenditure, you can spend the same amount of money in Henderson and Anaheim.
Transportation cost
Getting around in these cities is costly compared to other major cities in the United States. Commuting or driving in Henderson will cost you more than in Anaheim between the two. The difference in transportation is 3%.
Health care cost
Health is affordable in both cities. The cost of professional care, basic laboratories, or even minor surgeries is 4% lower than the national average.
Is Anaheim bigger than Henderson?
Henderson is twice bigger than Anaheim. Henderson City has a total area of 107.7 square miles, while Anaheim only covers an area of 50.8 square miles. In terms of population, Anaheim has a more number of residents.
Anaheim is a dense population city. Given its limited land area, it is home to more than 300,000 residents. Anaheim is the tenth most populous city in California and ranks 56th in America. It is also the second-largest city in Orange County.
On the other hand, Henderson has more available space than Anaheim. Its population only reaches 250,000 in more than 100 square miles. It is more culturally diverse than the city of Anaheim.
Is Henderson safer than Anaheim?
Henderson is a very safe city with a violent crime rate 50% lower than the national average. It is safer than Anaheim, with a crime rate comparable to the US median rate. Henderson is awarded as the safest city in America by Forbes.
Henderson earns the top 2 places for safety by Forbes. It means that the city has a lower fatality rate, lower poverty rate, and lower violent crime rate.
The city has a dedicated and separate police system that guarantees the overall safety of its residents.
Meanwhile, Anaheim is also a safe city in Orange County. You can find safe neighborhoods in this area, including the Anaheim Hills and Platinum Triangle.
Is Anaheim warmer than Henderson?
Henderson is warmer than Anaheim. The climate can reach as high as 100 degrees during the summers. On the other hand, the temperature in Anaheim can only go up to 82 degrees.
Anaheim has a hot semi-arid climate, while Henderson experiences a hot desert climate. The city has mild winters but scorching summers. Snow can also occasionally fall in the town.
The climate in Anaheim is more tolerable. You will observe warm winters accompanied by erratic and heavy rainfalls.
Is Henderson better than Anaheim?
Henderson is better than Anaheim in terms of affordability. You have a good chance of owning a house in Henderson than in Anaheim. Plus, the diversity, entertainment offerings, and excellent location are hard to ignore in Henderson.
The city also enjoys a strong leadership that focuses on building the town and harnessing good community relationships.
There are plenty of public spaces in Henderson where people can spend time together and share common interests.
Henderson also anticipates more community development programs for its residents.
Were you convinced to consider living in Henderson? Let me know your thoughts below.