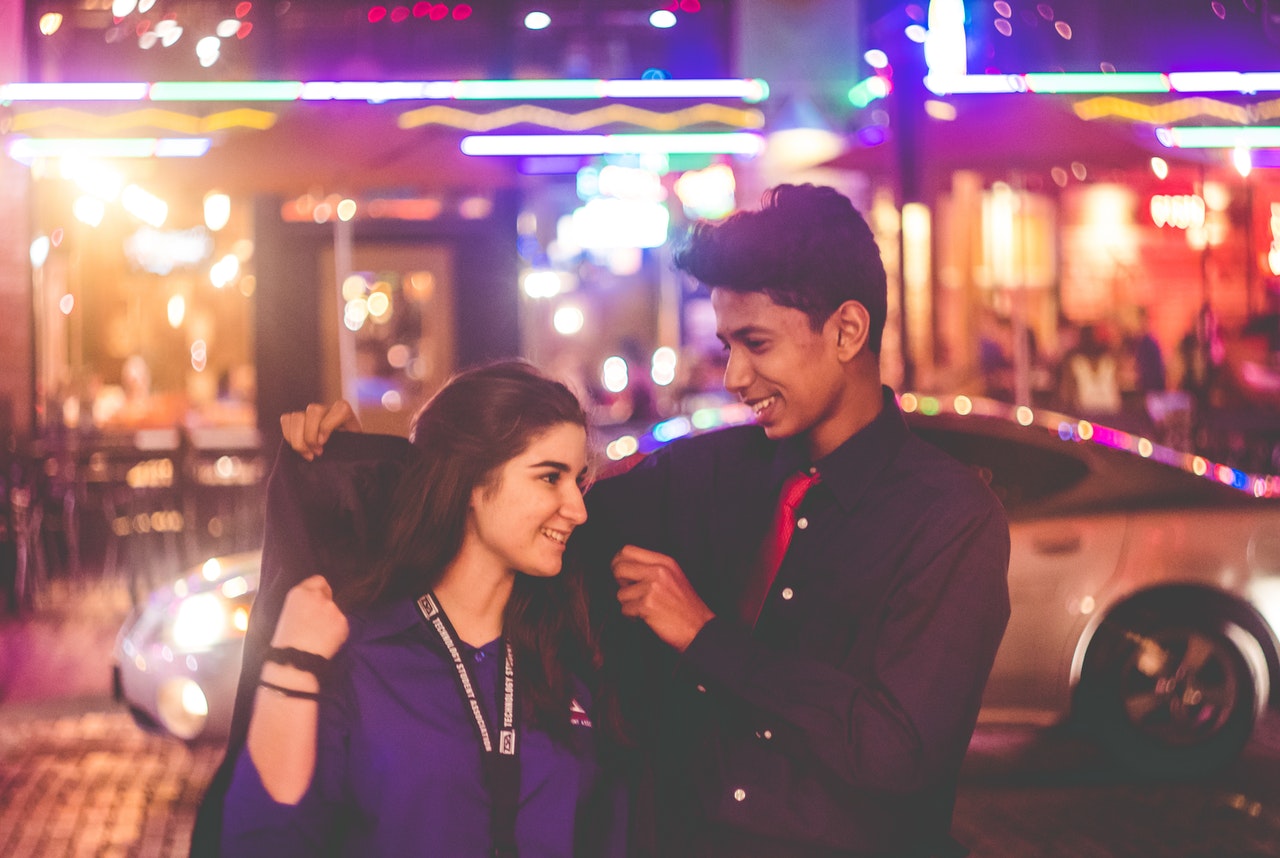 When all you want is a fun night out in the town, some cities do it best. Ibiza is popular for its bustling nightlife. And so are Bangkok and New York City. Amsterdam is something you should not miss as well.
When visiting cities, its nightlife is always a factor, especially for couples. But as you know, some cities do it well compared to others.
And so, the next time you and your partner go out for a holiday, take note of these cities.
These are 20 of the best holiday destinations with a bustling nightlife.
Bangkok (Thailand) – More than just the Temples

More than just a city of pad thai and its majestic temples, Bangkok is one crazy city when it comes to its nightlife.

Head over to Khao San Road, where you can drink out of the bucket every night of the week. Expats and locals converge in this street for fun, friendship, and loads of happy memories.

Copacabana (Brazil) – Where the Pretty Tanned Bodies Go

Some of the biggest parties on the planet happen here.

If you crave music, dancing, and making friends, Copacabana Beach is one great place for you and your partner.

And while you're there, prepare to get some tan.

Las Vegas (USA) – Playground for the Adults

Over the years, people have referred to Vegas as a playground for adults.

Glitzy, glamorous, and sparkling are just some of the words that describe the city. Dance the night away in just some of the country's most popular nightclubs. Explore the city's casinos. Or spend the night in awe of that acrobatic show.

Amsterdam (The Netherlands) – The Birthplace of DJs

Electro beats and live bands, nightclubs, and bars – these are just some of Amsterdam's highlights.

Amsterdam is the birthplace of many of the world's most revered DJs. This just says something about the city's nightlife.

Berlin (Germany) – Europe's Clubbing Capital

Super cool venues like Berghain become home to exemplary events where the fun and excitement never stop.

In Berlin, you can party the whole weekend. Surely, the city is not famous as being the clubbing capital of Europe for nothing.

Buenos Aires (Argentina) – Tango and More

Where else in the world do you eat dinner at midnight?

Here, you eat dinner at midnight and party until the wee hours of the morning. And when you think the sunrise is the end of that night's party, there are still after-parties that go way beyond breakfast.

Paris (France) – Aside from the Romance

Whether you are planning to watch a cabaret show or dance the night away, Paris has it.

Sample its delicious menus. Sip the city's sparkiest champagne and rub elbows with the famous (if you're lucky enough).

Santo Domingo (Dominican Republic) – The Rhythm of the Merengue

A UNESCO World Heritage Site is popular here. But heritage sites aside, the island is rife with bars, hotels, and live performances.

Salsa, bachata, and pop music blare from the many nightclubs on the island. And who else will ever forget about Merengue?

Truly, the island is where your heart beats to the rhythm of the Merengue.

Ibiza (Spain) – The World's Party Capital

Ibiza is the ultimate party destination whether you are traveling solo, with a group, or with your partner.

It is the clubbing capital of the world. And it is perfect.

The sea, sun, and sand, plus blares of trance music, are all it takes for tourists to flock to this party island in Spain.

Barcelona (Spain) – A City for the Nocturnal

Just like Buenos Aires, it is common to see people eat dinner at midnight here.

Barcelona is a city perfect for the nocturnal. Everybody lies low until midnight. The party starts up at 2 AM. Everybody is partying until morning.

And you know what's best here? Almost everybody wakes up at noon.

Mallorca (Spain) – Luxurious Spain

Less popular than its neighbor, Ibiza, Mallorca is our third nominee from Spain on this list.

If you feel like partying in luxury, this is your island. Mallorca attracts the influential, the glamorous, and the rich.

It is also one of the most diverse islands there is. Partygoers from all corners of the globe flock here to enjoy a night of partying and fun. And yes, just like the others, the party never stops until the sun comes up.

Miami Beach (USA) – Extravagant Yet Fun

Miami Beach is more than just a beach.

Deafening nightclubs and luxurious hotels abound in this extravagant and fun beach destination.

Here, you will find all the fun along the length of Ocean Drive.

If you both crave the less rowdy crowd, try out one of the city's many rooftop bars.

But remember. Miami Beach is expensive.

Austin, Texas (USA) – For the Up-and-Coming Musicians

Sixth Street is full of young and aspiring musicians. And yes, they all strut their musical talents in the city's numerous bars.

Do the bar crawl if you are up to it.

Live music is to die for.

New Orleans (USA) – The Party Place of the South

What else would you crave here but jazz?

Mardi Gras, jazz music, and a whole lot of gumbo greet every couple that makes their way to New Orleans.

Immerse yourselves into all that culture, music, and food.

It isn't hard to love this city from the South.

Montreal (Canada) – Unexpectedly Bustling

Heartwarming and friendly people await you when you visit Montreal.

And not only that, but the city is popular for its bustling nightlife. Dance the night away in a wide variety of music.

And hey, don't forget. The city is home to a lot of summer festivals.

You should visit.

Rome (Italy) – Partying the Roman way

It's never too early to have dinner at 11 PM. In Rome, nightlife starts super late.

It is natural to find people just finishing dinner around 11 PM or even midnight. The drinks come after.

And as the Romans love it, spend the night away listening to jazz performances while sipping a wide variety of whiskey or champagne.

Don't forget; they also have great choices for wine here.

Do try.

Cancun (Mexico) – Let Loose

The city is always filled to the brim with the young and the young at heart.

Margaritas are free flowing. The nightlife is more than bustling.

If you and your partner are up to being rowdy and have plans of letting loose, go to Cancun.

White-sand beaches, beautiful music, and endless glasses of margarita are all you get. What else would you ask for?

Prague (Czech Republic) – Where the Cheap Beers Are

If you love beer, this is it for you.

Prague has it cheap in the beer department. And oh, the city is popular for the notorious parties.

The city will always be full of party memories that leave you wondering how you and your partner went home last night.

Mykonos Island (Greece) – Of Nudists and More

Mykonos had already gone a long way from when Grace Kelly and Onassis made it famous.

The island is famous for its beaches. But not only that, but its parties can be wild just as well.

It tops the list when it comes to sandy beaches, crystal clear waters, and parties. With the island being home to beaches for the nudist and the not, this leaves you with a lot more options when in town.

New York City (USA) – It Never Sleeps

This city indeed never sleeps.

Its nightlife ranges from trendy cocktail places to rooftop bars in Manhattan. It has pubs and beer gardens and a whole lot of other options to enjoy the night away.

And don't ever forget Broadway. Because what is a visit to the Big Apple without it?
Where is the party capital of the world?
Nothing beats Ibiza when it comes to parties. It is the ultimate destination for partygoers. Whether you are going solo, with friends, or with your partner, Ibiza is the place to be if you're up to a whole lot of partying.
Some people claim Ibiza is going down the drain from being the party capital of the world.
But despite that, it remains the destination to beat when it comes to parties.
Whether you believe it or not, but there is such a group as the International Nightlife Association.
It lists the best clubs in the world every year.
And yes, you got it right. Ibiza has most of these clubs on the list. And this is a feat no other holiday destination can ever equal as of this writing.
Hi Ibiza tops the list as one of the most popular clubs on the island. Impressive lighting and diverse music are what makes this club popular among partygoers.
Ushuaia is also on the list. It is something I always expect as the club has always brought Ibiza partygoers a wild clubbing experience.
And don't keep DC-10 and Amnesia out of the list. Both clubs kept the true Ibiza party vibe the whole week. DJs, endless booze, and the craziest parties are all found in both these clubs.
Aside from these clubs, there are more on the island that offers clubbers the experience unique to Ibiza.
And so, if you heard somebody say Ibiza is no longer the party capital of the world, think again.
No matter what people say, the legit organizations say otherwise.
Ibiza remains to be the party capital of the world.
Where are the best parties in the world?
Aside from Ibiza, which cities are famous for their nightlife? The next three cities are Cancun, Amsterdam, and New York.
When I say, "party city," I always refer to the city where you get more than just bars that close at 3 AM. It is more than just a city that has a scattering number of bars and clubs.
Party cities are those where you have a wide array of options. You can chill by the bar. You can drink your beer at the pub. You can watch a cabaret show should you wish to. Or you can dance the night away in some club somewhere.
These are party cities.
Whether alone or with your beau, these cities can always accommodate an extra shot of whiskey or two.
Here are the best cities (aside from Ibiza) where you can party 'til the wee hours of dawn.
Cancun (Mexico)

We know Cancun is a piece of heaven in Mexico.

For starters, there's a beach. But walk a few minutes to the westernmost part of the city, and you'll find yourself in Zona Hotelera. For the locals, they call the area the Tourist Zone. For travelers, it is the Party Zone.

Small as the area may seem. But this thin piece of land in the western part of Cancun is home to the wildest parties of the country.

There's booze, late-night parties, and an intense clubbing experience that puts Spring Break to shame.

But should you wish for a little bit of a chilled night out, come anytime from June to September. It's a little bit tamed these months.

Amsterdam (The Netherlands)

Canals, red-light districts, and bikes are just some of the more popular characteristics of Amsterdam.

But Amsterdam, if you don't know it, is home to some of the world's most popular DJs. And it just says something about the parties here.

Across the river in Noord is a club I recommend. It's in the basement of A'DAM Tower. Diverse, exciting, and fun, the place is more than your usual club.

New York City (USA)

How else should I describe a city that never sleeps?

Since the early 70s, the city has been popular for its bustling nightlife. It is the birthplace of countless trends that shook the world.

From Brooklyn, Bushwick, or even to the Bronx, you will find clubs and pubs where you can while the night away.

The city is also full of shows – cabarets, musical, live performances – should you wish for a night more chilled than the club.
Where do the rich party in Europe?
Mallorca and Ibiza are common destinations for the rich. But these places also have the not-so-rich bustling. The wealthy go to a party at Lake Como, Cote D'Azur, and London. You should go too!
When you have the money, you can almost get everything you wish in life. And this should include rowdy (or not so rowdy) parties.
But where do the wealthy party in Europe?
Ibiza and Mallorca are common examples. But aside from these two, here are a few more spots where you can rub elbows with the rich and famous.
Lake Como (Italy)

Lake Como, as you can see, is not the usual party destination.

But this is where the rich and famous usually go. They can't just go back to their hotels and sleep! And what do they do after dinner?

There must be parties in here somewhere.

As you can see, partying can be anything. It can be sitting down sipping a glass of wine. It can be at a table munching on cold cuts while talking about the fab and the ugly.

This is why Lake Como is on the list. Sometimes, a party can also be away from all the rowdy crowd and the chaotic laser lights.

Sometimes, parties can also be at dinner tables in Lake Como.

London (UK)

England's capital city is rich in history.

But aside from that, the city has all that charm that separates it from the rest. Chelsea, for example, is something you consider as a legit destination for the wealthy.

Often, it is more than just a party place for the middle class. Notice how security is so tight in its establishments.

You can never have that kind of security, if not without bucks.

Cote D'Azur

Cote D'Azur is glamour in its truest sense of the word.

In French Riviera, it is common to see society's upper 1% walk the streets.

Most of them live lives and lifestyles only you, and I can read in books and magazines.