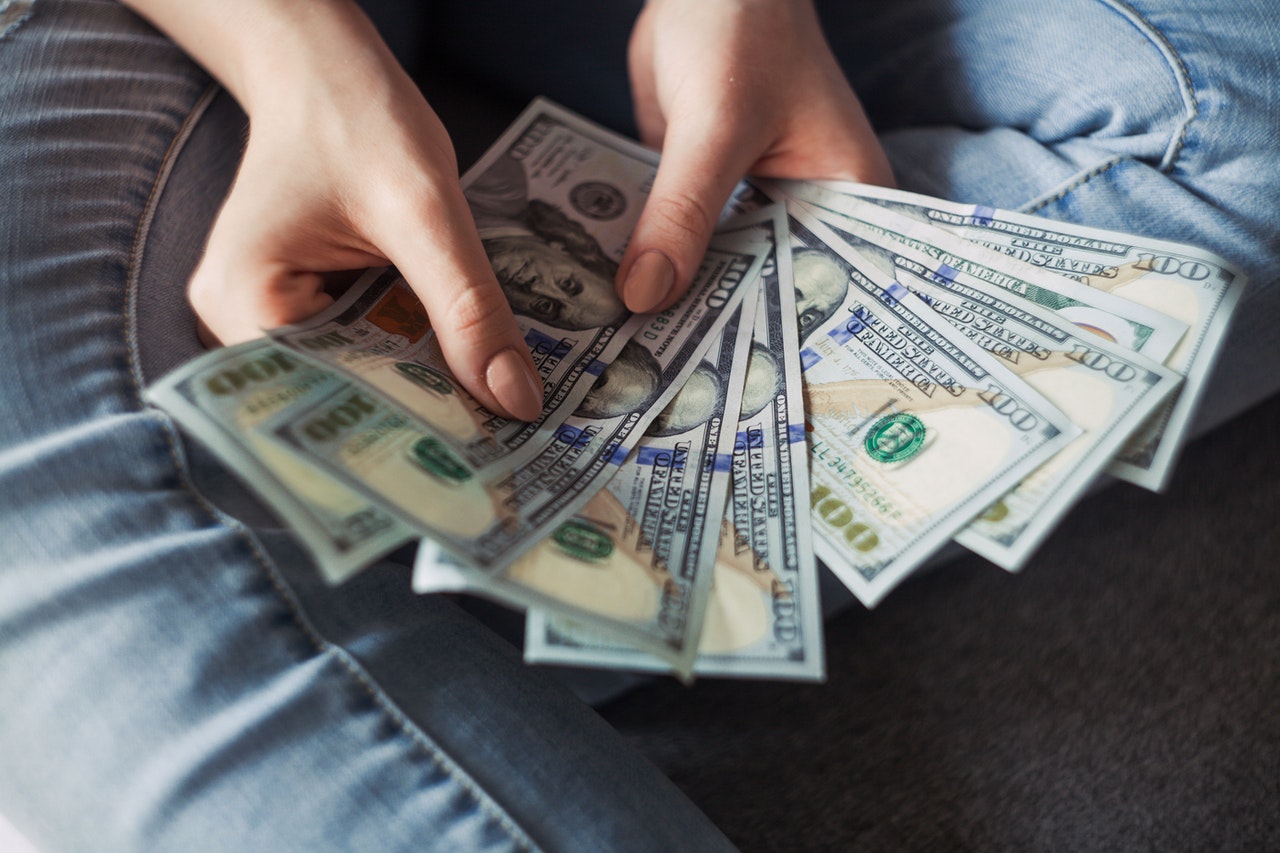 You will automatically get your refund within ten days, and some reimbursements can be credited to your account sooner. The management will send your money after you cancel.
Airbnb will refund you as soon as you cancel. However, it depends on your payment method or bank to credit it to your account—several factors like your location and what payment channel you use.
Here are some of the turnaround times of your Airbnb Mode of Payment:
Within 24 Hours
Airbnb for Work credit
Airbnb gift credit
Hongbao credit
PayPal
1 Business Day
Within 5 Business Days
Up To 15 Business Days
All Major credit cards used, including prepaid credit and debit cards
Other payment methods
Apple Pay
Google Pay
Postepay
Up To 2 Credit Card Statements
Aura
Elo
Hipercard
Major credit cards in Brazil only
Does Airbnb Refund Your Money?
Airbnb refunds your money if you are eligible for it. The Guest Refund Policy is for guests who made transactions inside Airbnb, including payment, and have undergone travel issues. There are numerous factors for eligibility based on the guest refund policy.
There are several travel issues that Airbnb takes into consideration before refunding. Travel issues that are qualified for reimbursement include:
Discrepancy from the Host
Host cancel the guest booking a day before the accommodation.
The host fails to give the guests their rented space or accommodation. This policy includes not giving them access cards, the passcode to doors, or keys to the place.
Indistinct Listing
The size of the place or accommodation is inaccurate. This condition includes the dimensions of the rooms in the house and how many are there.
The occupancy of the guest is not stated. The listing must indicate the number of guests that can stay in the place. Also, it must include if the occupant will co-share the space or it is exclusive for them.

The host must include it in the listing if they live in the house.

The exceptional amenities are not indicated in the listing. Some parts of the accommodation are still under construction, hindering a peaceful stay if specific features or amenities do not function well, such as heater, pools, hot tubs, kitchen set, or bathroom.

An electrical and air-cooling system is in the included features, if there are any.

The physical accommodation is not indicated well. This condition means that the location is not in the exact place on the listing on Airbnb.
When the guest starts to occupy the place, the visitors are also eligible for a refund if:
The place is not generally clean or not sanitary. Extreme conditions of the site can include molds and termites all over the place. This condition comprises dirty beddings, linens, and bathroom stuff like towels or bathrobes.
If the place has a health hazard or safety hazard that will harm the guests during their stay. The verdict on the assessment will depend on Airbnb's management.
There are pets that hosts did not include in their listing.
Automatic Refunds
Airbnb has considered giving automatic refunds to guests that fit the eligibility. The refund is issued based on the payment method you used; therefore, if your mode of payment is PayPal, you will get your refunded money in there.
Also, there are automatic refunds to guests who cancel even at the last minute because of extenuating circumstances. Eligible funds will automatically process as soon as you click cancel on the platform granted you fall under the Extenuating Policy.
What are Extenuating Circumstances?
Extenuating circumstances are unavoidable events. These include accidents, unforeseen events, and calamities or natural disasters.
Events that the Extenuating Policy covers:
Government Change in Travel Requirements

In case government travel requirements need to be met and guests will be unable to make it into the destination covered by the policy of their respective government.

The policy does not include expired or lost travel documents of guests.

Declared Emergencies and Pandemic

The extenuating policy covers the government declaring health emergencies such as local, international, epidemics, and essential public health emergencies.

The policy does not cover endemic or local diseases usually in the locality, such as dengue fever and malaria outbreaks in a specific Country.

Travel Limits of Government

Travel limits imposed by a government department that make it difficult or impossible to travel to remain at or return from the Booking location.

The policy does not cover non-binding trip travel warnings and other forms of government guidelines.

Military Operations and Other Forms of Hostility

The extenuating policy includes acts of war, armed conflict, conquests, civil war, terrorist attacks, explosions, bomb attacks, revolts, violent protests, insurgency, civil disorder, and civil unrest.

Natural Catastrophes

Natural disasters include acts of God, widespread power outages, volcanic eruptions, tsunamis, and other severe and unusual weather events.

The policy does not cover weather or natural conditions common enough to be expected in that location, such as hurricanes in Florida during hurricane season.
How Do I Contact Airbnb About a Refund?
You can contact the customer service of Airbnb for your refund. You need to connect with their help center within 24 hours if you notice travel issues upon your arrival or during your stay.
As soon as you have complained about your stay, you can contact the website's help center. If you talked to your hosts and they made no action on their part, the management will step in to aid your concerns.
There will be a proper assessment that you need to do to ask for a refund. In doing so, you must present pieces of evidence like photos of the issues, such as the unsanitary place or listing not included to support your claim.
It would be best to talk to the customer service representative of Airbnb for proper proceedings. Usually, they will notify your inbox about the results of your concerns.
If customer service takes time to reply, you can call them directly at +1-844-234-2500.
How Long Does It Take for Airbnb to Refund PayPal?
The usual turnaround time for Airbnb to refund PayPal is 3 to 4 days. Some might get up to 5 business days, excluding weekends.
Usually, Airbnb automatically reimburses guests as long as they qualify for it. Some do take time if there are further assessments for verification purposes. PayPal then will provide the payment to the customers.
PayPal should reimburse the money at the exchange rate customers initially chose. All reimbursements will be back to the original payment method. If PayPal cannot repay you in your initial or main currency, you will have your refund in US dollars (USD).
How Do I Cancel My Airbnb Without Penalty?
You can withdraw your accommodation on the application without penalty once you click cancel if your booking status is in pending mode. If the host has already acknowledged it, the refund will depend on the cancellation policy.
Track the progress of your request initially. The management will collect extra fees or momentary authorizations due to some booking.
Before making a reservation, you need to understand the host's cancellation policy. Cancellation information is available on the Experience page under Things to know and during the booking process—before you pay.
To do this, follow the simple steps either you are using a desktop or any smartphone:
Go to Trips on your account and select the trip you want to cancel
Click Show more trip plans, then click Show details
Click Change or cancel
Click Cancel reservation
How host offers Cancellation for Free
Before taking a trip, you must also check the host's cancellation policy, as cancellation policies vary between hosts.
To view a host's cancellation policies, plainly choose the accommodation and enter the proposed dates of your stay. Then, on the property's page in your app, scroll to the bottom to the "Cancellation Policy" section to see the date by which you can cancel for free.
Does Airbnb Have A 24-Hour Cancellation Policy?
You can cancel anytime with Airbnb, and there is no 24-hour cancellation policy. However, canceling a booking at times means that there would be no refund on your end, or you may incur fees, depending on the host's cancellation policy.
When a guest cancels a reservation, they will not be penalized. However, if they cancel, they will no longer make bookings on Airbnb for those canceled dates.
Any nights that guests cancel a reservation on Airbnb will be blocked. This precautionary act prevents sly guests from canceling at the last minute to find better deals elsewhere.
Types of Host's Cancellation Policies
Flexible Policy
A flexible cancellation policy allows you to cancel your reservation within 24 hours. If you cancel within 24 hours, the first night is non-refundable.
Moderate Policy
A moderate policy will provide you with a full refund if you cancel within seven days. If you withdraw within seven days, you will receive a 50% refund.
Firm Policy
You have up to 30 days before your trip to cancel and receive a full refund. You can also cancel within 30 days, but only a 50% refund will receive. A strict policy is much more difficult to circumvent.
Strict Policy
Guests must cancel within 48 hours of making their reservation, and the cancellation must take place at least 14 days before check-in.
Long Term Policy
This rule applies to all stays of 28 days or more and supersedes your standard cancellation policy for those accommodations.
Guests must withdraw within 48 hours of making their reservation, and the cancellation must take place at least 28 days before check-in.
Super Strict 30 Days Policy
This policy is only available by invitation to specific hosts in exceptional circumstances. It allows visitors to cancel at least 30 days before check-in and receive a 50% refund of the room rate and the cleaning fee, excluding the service charge.
Super Strict 60 Days Policy
Some other policy that is only accessible by request to specific hosts allows guests to withdraw at least 60 days before check-in. The host will receive a 50% refund of the nightly rate and the cleaning fee, excluding the service charge.