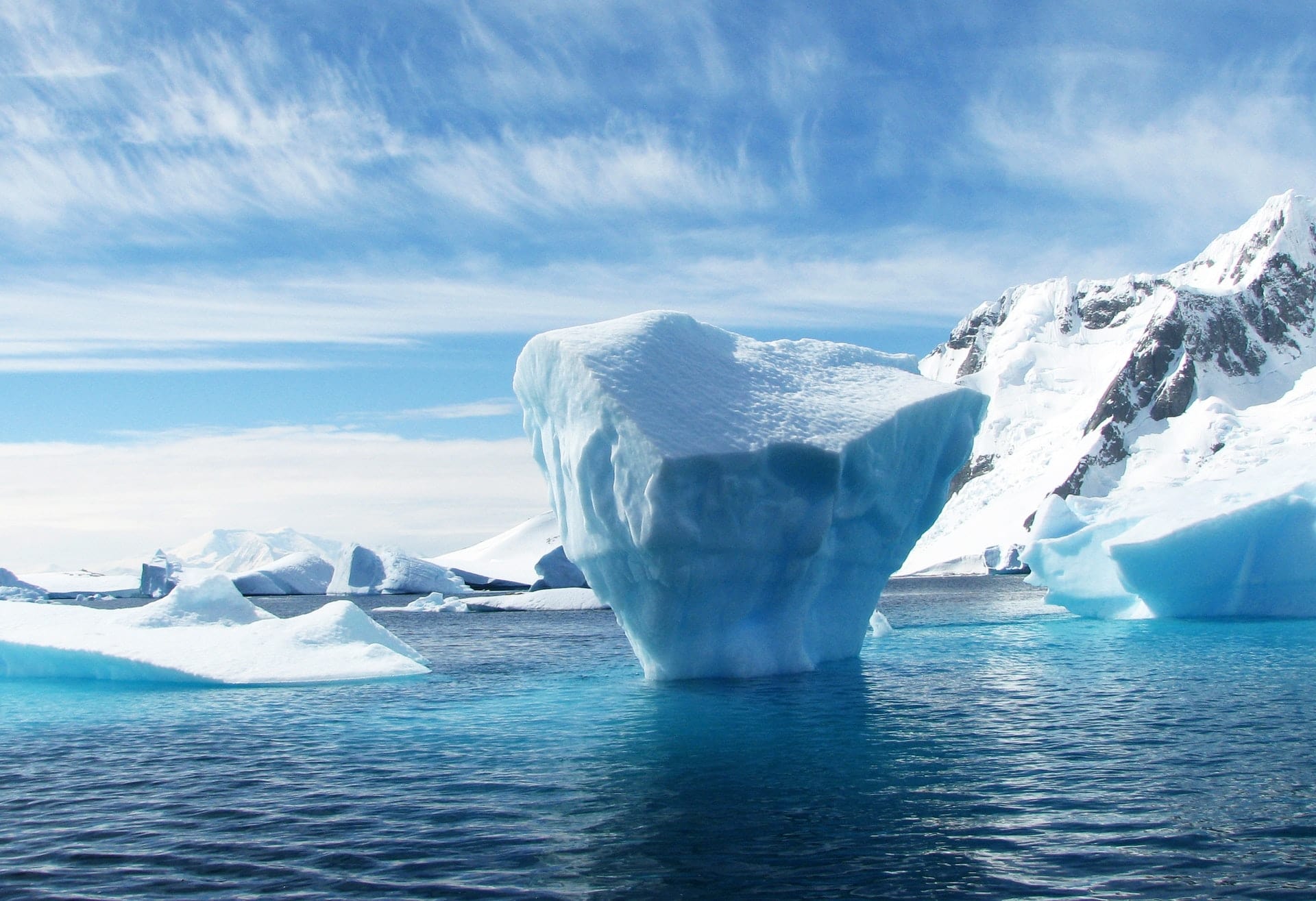 First off, I should answer your question now. No, it is not illegal to go to Antarctica.
As you already know by now, no country owns the continent. There is no border control, no immigration officer, no nothing.
Anyone can visit the continent. There are no territories. You can travel anywhere in Antarctica.
But you cannot just go there and travel. One thing you should also know is that there are a few ways of going to the continent.
There are no flights from JFK, Bangkok, or whichever hub you are right now. The only points of entry are those that come from Argentina and Chile.
Also, there is a governing treaty they call the Antarctic Treaty. Such a treaty provides for the guidelines and rules when visiting. One good example of such a rule is the respect one must give to scientific research.
There are also other rules like cleaning your boots before stepping out of the ship. This is, so you avoid bringing with you microbes and foreign objects.
Most of the time, the ship you came with disinfects your boots. But if you come alone, you're on your own. You have to make sure you follow the protocols.
There are a lot of rules to follow when visiting Antarctica. But to go back to your question, there is nothing illegal about trying to visit.
The process may be a bit tedious. There may be a lot of papers to fill out. The trip may be more expensive than the others. But if there is one thing I can assure you, it is that this trip will be one of the best you have taken in your life.
So, go check out that latest tour to Antarctica. Now!
Is it safe to go to Antarctica?
Of course!
Actually, the word safe can be relative.
Are you the type that jumps off cliffs? Or do you prefer taking selfies on the 100th floor of a building? Whether you are in Japan or Kenya, you would never be as safe as those that take photos of temples.
Traveling to Antarctica is not dangerous. The only bad thing I have heard about a trip to this continent is the Drake Passage crossing. But that is only if it misbehaves. Most of the time, it would be smooth.
Anyway, most of the trips are as smooth as silk. In fact, going there, you will be aboard one of the sturdiest ships in the world.
And they're not just sturdy. These ships also come with other amenities to keep you distracted when the seas get rough. I must reiterate; it never gets rough most of the time. But if it does, it is rare.
Anyway, going back to the amenities, there are a gym and restaurants. There's a massage if you want to relax.
Plus, you also get to have a crew with your safety and comfort as their utmost priority.
The travel period to Antarctica is always during summer. The seas are calm. The weather, while sunny, is not as cold as during winter. Plus, you don't get blizzards and tornadoes or whatever it is that can harm you and the other tourists.
So, you're safe here.
I want you to remember when going to Antarctica is to maintain at least a certain fitness level. You don't have to be an Olympic athlete to go there.
But if you are the type that can't even get out of the inflatable boat, you may want to reconsider the visit.
As for the other safety measures, here's something important.
Ensure that you stay away from the wildlife.
Antarctica is one of the lushest regions in the world. Especially during the summer season, this continent is a seal's feasting ground.
Keep a respectable distance from the wildlife. This is not the time to give that cute baby seal a belly rub. I assure you, it won't end nice.
Aside from these few reminders, Antarctica is a safe place to visit. There may be a few more rules than other destinations, but it is, in general, safe.
What is forbidden in Antarctica?
Sometimes, we love bringing souvenirs from our travels. It can be a rock from Nepal. Or it can be a pebble from the Bahamas.
When in Antarctica, one of the things you have to remember is not to bring anything out. You can bring out memories and photos, but you can't bring anything out aside from these.
Even taking with you feathers of some such animal is not advisable. You cannot even take out soil or rocks or anything.
This ban also applies even to human-made objects. The tendency is that these man-made objects you find there for research purposes.
Another thing that is forbidden in Antarctica is the disturbance of sites. There are many historic sites on the continent. These would include bases and even huts that were used by explorers and scientists in the past.
Like any other historic monument, you are not allowed to take anything out of these places. You cannot even go near them.
You can use these only during emergencies. For example, a blizzard may come while you are in the area. This is the only time you can use these places for your safety.
There are also sites in the continent for research.
Do not disturb these sites. If anything, do not go near them. You have the potential to disturb sensitive research that they do in the area. Keep a safe distance from these sites.
When on the continent, you will be subject to a lot of rules. Of course, there is the usual rule against littering and vandalizing in the continent.
But if you're a smoker, you have to read this. There are smoking areas on the continent. But if there's one thing you have to know, it is that you take the ash with you. You take it with you until you leave the continent.
There is nothing that you can do to pollute the continent—no littering in the area. Even skipping stones on the water is something you can't do.
As much as possible, you leave Antarctica as pristine and as pure as when you visited it.
What is the best time to travel to Antarctica?
During the winter months, it is not advisable to visit the continent. Most parts of Antarctica are inaccessible. This is because of the thick ice that's everywhere.
Also, temperatures can drop to a negative 60. I know you like the cold. But if it is this cold, would you still go?
The ideal time for a visit is during its summer season. This is from the months of November to March.
During these months, Antarctica's wildlife is at its peak. You see all kinds of marine life swarming the seas of the continent.
Plus, you also get 24 hours of daylight during summer.
If there is one thing about the summer months, it is the reservation of tours.
These months attract thousands of tourists each year. As such, you would have a hard time getting bookings for the tour.
Because of this, it is advisable that you secure your booking at least 6 to 12 months in advance.
November is the start of the summer season. By this time, you will encounter the freshest snow. Besides that, you will also get to meet penguins and see them as they start the courtship process.
By December, you will get more than 20 hours of daylight. This gives you more time to explore the continent.
It is also around December that you see the cutest penguins as the chicks start to hatch.
From January until March, the snow is starting to give way. This is because of the right amount of sunlight that filters through the planet. Because of some ice melting, you can now have easier access to the continent's southern parts.
But no matter which month you go in summer, you will always get the time of your life. Antarctica is a destination you need to experience.
Whether it's November or March, it will always be worth your visit.
How much does it cost to travel to Antarctica?
You may have already been to other parts of the world. If this is the case, you may experience a nagging feeling of going somewhere remote. There is this feeling of going to places that few people have gone to.
Aside from that, there is this hunger to connect with nature.
There is such a place on this planet. Such a place exists in Antarctica.
You may now be wondering. How much is it to go there? And with such an amount you pay for the tour, what goes with the tour?
Here's a quick look at such a tour.
A trip to this remote part of the world can cost you around $12,500 per person. This may sound like it's expensive, but it is! I won't lie.
But the whole trip covers a lot of activities. The whole amount you pay also comes with flights and hotel bookings in Argentina (or Chile) plus meals.
You may also be happy to hear this, but even your wines and beers on the voyage are already part of the fee you pay.
With this amount that you pay, you get to enjoy the ship's amenities. Some ships may present you with a sauna. Some have fitness areas like gyms and courts. There are massage therapists on board, as well.
These trips also have doctors onboard. This would ensure that the passengers are well taken care of for the whole duration of the trip.
When going to Antarctica, the amount that you pay covers almost everything. The only time you have to open your wallet is when you tip that masseur. Or to tip that waiter.
But if there is one thing you need to know, it is this. There will never be bargain deals when it comes to tours to Antarctica.
No matter how expensive this is, tourists still flock to the continent every summer. And this, with no regrets.
If there is one thing tourists say, it is that the experience is priceless.
So, if I were you, save up if you need to.
See you on board next summer!
Can you go to Antarctica alone?
Who says you can't? Of course you can go there alone!
I would have to be clear on this, though.
When I say you can go there alone, I don't mean you are solo on the raft going to the continent. I don't mean you go there without anyone with you to assist you like when you do a DIY backpacking trip to some country.
Going to Antarctica would mean you have to go through tour agencies. You cannot go there on a DIY trip without any help from these agencies. Unless, of course, you are a scientist. But you need special permission to do that.
Anyway, to go there solo, you have to book on an expedition cruise. This is the best way for you to explore the continent.
But from the States, the trip alone can be expensive.
Aside from the amount you pay for the expedition, there's this amount you pay for your flights. Depending on where you want to start the trip, either you start in Argentina or Chile.
Plus, there are gears to be had. Most of these gears are on the pricier side of things.
So, going there solo does not mean you can DIY everything.
But yes, you can join an expedition solo and meet friends along the way.
And if I may say, you will not be the only solo traveler onboard. There will be a few who will be there.
There will be solo travelers from Europe, from Asia, or even from the US.
And so if you think you will be on your own most of the trip, fret not. This will not be the case. Chances are, you will be meeting a lot of solo travelers along the way.
You go home with memories. You go home with photos. And you go home with a few newfound friends.
So, going solo? Why not!
See you there!