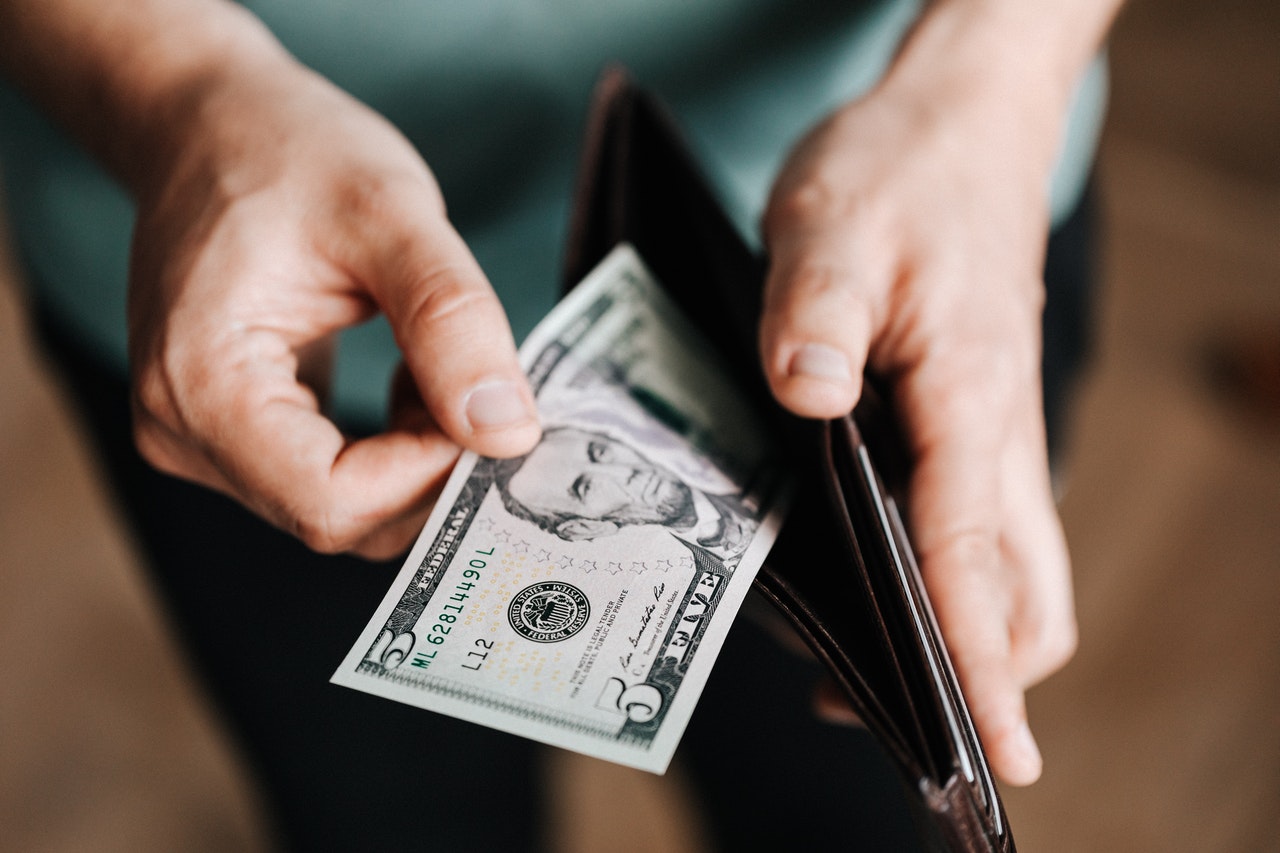 Guests who intend to book an Airbnb should go through its online system for payment. Offline or cash payments are not acceptable. It is a violation of the platform's Terms of Service and can result in the termination of your account.
Airbnb prohibits outside payment to protect its user's data and personal information. Cash payments pose more significant risks and expose them to fraud and security issues.
The platform supports different payment methods depending on your location. Payment using major credit and debit cards is acceptable. Even if paying cash is not permitted, Airbnb offers its users several ways to book an accommodation.
How do you pay for an Airbnb?
Paying for an Airbnb is hassle-free and pretty straightforward. Initially, you should add a payment method like a credit card, debit card, Apple Pay, Google Pay, and PayPal. Upon check-out, Airbnb will charge your payment method automatically.
You must remember that Airbnb does not allow its users to pay for bookings through bank or wire transfer. You must go through the Airbnb payment process to validate your payment.
Once Airbnb processes the payment, you will receive a confirmation email. The email includes a receipt or invoice indicating that your book was successful. You can expect the confirmation email in your inbox within 10 minutes after the booking.
Here are the recommended payment methods you can use to book an Airbnb successfully:
Payment Methods Accepted Worldwide
Credit Card and Credit Card Rewards

Credit cards are some of the most preferred payments when booking an Airbnb.

Airbnb accepts all major credit cards such as Visa, MasterCard, JCB, AMEX, and Discover. Airbnb automatically charges your card once the host receives your request to book. Also, the platform will not charge a guest fee for paying through a credit card.

Airbnb is also very flexible when using a credit card. You have the option to pay using your credit card rewards when booking.

Points from credit card rewards

You can use points from Chase Ultimate Rewards or Amex Membership Rewards. You have the option to enjoy these points for better redemptions like booking an Airbnb.

Buying Airbnb gift cards using credit card points

With your credit card redeemable points, buying an Airbnb gift card is also possible. If your credit card provider has this kind of feature, you can probably save more on your booking.

Debit card

If you do not want to use a credit card, Airbnb also accepts debit cards. Some debit cards have printed Visa and MasterCard. It means that you can process the card as credit.

Platform Specific Payment Method

Apple Pay

If you do not want to link your credit card and debit card to your Airbnb account, you have other payment options. You can pay for an Airbnb booking with Apple Pay, as well.

Keep in mind that you can only pay using Apple Pay within the iOS app. Apple Pay is an acceptable payment option for people using an Apple device. You also need to use a more updated Apple device from iPhone 6 or 6 Plus and the latest models.

Google Pay

For Android users, Google Pay is another suitable payment method for Airbnb. You need to look for the Google Pay logo once the system directs you to the preferred payment method.

PayPal

PayPal is available as a payment method only for certain currencies. Nevertheless, it supports all major currencies, especially the US dollars. If PayPal is available in your account, you can select this as your preferred payment method.

Once you select PayPal as the payment method, you'll see a pop-up directing you to the PayPal site. You must log in to a PayPal account and follow the required command prompts.

Remember, you need to have enough PayPal balance for a successful booking. If you lack the proper funds, you must securely transfer money from your bank account to PayPal.

With enough balance, you can pay your booking in full. However, PayPal will still need to authorize the payment to complete the process. If PayPal approves, you can now receive a confirmation of the booking reservation.
How do I set up a payment method on Airbnb?
Setting up a payment method on Airbnb is very easy. You need to sign in to your account and proceed to 'Payments & Payouts' to start the process. By then, you can now add a payment method on Airbnb. Remember to enter the correct details when adding a payment method to your account.
Sign in to your account and click on your Airbnb profile picture

Upon signing in to your Airbnb account, click your picture found on the top right corner of the screen.

Click on the 'Account' in the menu

After clicking your profile picture, a drop-down appears, and click on the option ' account.'

Click 'Payments & Payouts'

By then, you will see 'Payments & Payouts', where you can add an Airbnb payment method.

Click 'Add Payment Method.'

Enter the correct details of your chosen payment method. You can fill in the blanks when adding your Airbnb payment method.

You can add a credit card or debit card as your preferred payment method. You have the option to use your mobile browser or computer when adding the payment method.

For convenience, Airbnb also provides an option to set a default payment method. In this way, you do not have to add a payment method when paying for a booking each time.

To set a default payment method, you should go to your account, then payment methods. After which, you can choose your preferred payment method and click Set Default.
Can I reserve an Airbnb without paying?
Airbnb is very flexible when it comes to making reservations. You can use one-time payment or pay in installments depending on your preference. A payment plan is available that lets you reserve the listing without paying in full.
The platform requires you to pay an initial deposit for your stay upfront. You can pay 50% upfront, and there will be a subsequent payment plan for the remaining balance. If you want to pay in full, the system charges the total amount on your card after the host confirms your stay.
Here are the essential things you should consider when booking an Airbnb:
Eligibility: You must meet specific eligibility to qualify for the Airbnb payment plan. These include the following:
The payment method must be credit card, debit card, PayPal, Apple Pay, Google Pay, or Airbnb credits.
The reservation must have a full value of $50USD or more. It should already include taxes, fees, and fewer credits or coupons.
The reservation must meet a specific timeframe. It should be at least 14 days ahead of your booking preference.
The reservation must not fall under a long-term stay or correspond to 28 nights or more.
Full or installment: You can pay in whole or installments for your booking reservation. The host must accept the booking before Airbnb charges you in part or full based on the payment plan.
Convenience: Payment plan is a convenient way to reserve a booking if you have no budget at the time of booking. You can pay less upfront and spend the rest of the balance before the check-in date.


Airbnb will be the one to schedule your second payment. Generally, the schedule happens before the check-in time. You can check your following payment schedule upon confirming the booking.


You will receive an email message or receipt indicating the schedule of your subsequent payments. Airbnb will also send a link for you to manage the payment settings. With this link, you have the option to change the payment method or pay earlier than the scheduled date.
Hold: Airbnb reserves the right to hold all the booking payments 24 hours after check-in. It will then release your payment to the host after that timeframe. In this way, the host and guest can resolve any issues before check-in.
Cancellation: You can cancel the booking and wait for the refund from the payment upfront. You must read the reservation cancellation policy to know whether you will have a refund. There are instances that users cannot get a refund because they did not cancel on time. Nevertheless, Airbnb won't charge you the remaining balance if you cancel a booking.
Other payment methods: You can use coupons, credits, and gift cards for upfront payment. You cannot use them in your second payment or future payments in your installment plan.
Does Airbnb let you split payment?
Airbnb offers several payment methods to its users. But you cannot split payment across these methods when paying for your booking. You can only use Airbnb credits, gift cards, or coupons along with one specific credit or debit card.
Back in 2018, Airbnb offered a split payment scheme across its users. You have the opportunity to split the bill among your peers at the time of booking accommodation. A dedicated page allows you to invite your friends to split the cost and pay for their share.
The split rental fees are a convenient way to pay the Airbnb cost. All the members should fulfill the payment within 72 hours of booking. If you fail to satisfy or complete the payment, Airbnb can forfeit the reservation.
Today, Airbnb suspended this payment scheme and offered an installment plan instead. If you want to split payment, you have to do it old-fashioned.
Here are some tips where you can split payment for your Airbnb booking:
You can designate one person to handle the total amount and pay through Airbnb. Then, the group will pay that person via bank transfer or cash. You can also use Venmo, Paypal, CashApp, or Apple Pay for the payment.
Be eligible to use the Airbnb flexible payment plan. You can pay a portion of the amount upfront and set an installment plan with the platform.
Use Airbnb credit, coupon, or gift card along with your preferred payment method. Coupons and gift cards are also some of the best ways to reduce your Airbnb accommodation cost. You can pay for everything with an Airbnb gift card, including a rent tour.
You can check these tips on how to redeem an Airbnb gift card successfully:
Go to your Airbnb account, and click your profile image found in the top-right corner of the website.
Open the Account settings and go to the Payment and payout tabs.
Then, you can click on the 'Add gift card' option. You can see this under the Airbnb Gift Credit section.
Finally, you can enter the number and pin on your gift card upon checking out. In this manner, you can reduce the cost of your Airbnb booking.
Can you negotiate an Airbnb rate?
Guests can negotiate an Airbnb rate, especially for long-term booking. You have the option to directly send a message to a potential host and arrange for a better rate. The host will send you a 'special offer' and the custom price you discussed.
You have to respond within 24 hours and accept the special offer provided by the host. Once you accept the offer, the reservation is now confirmed.
You can accept the host's special offer by going to your inbox and opening the message sent by the host. Then, it is crucial to review the host's bid to ensure that it is what you and the host discussed.
After reviewing the special offer, you can click the 'Book Now' then reserve. The system will direct you to the 'Confirm and Pay' page for the final booking. Once confirmed, you have already successfully booked the special offer.
Airbnb ensures the security of its users. Cash and bank transfers outside Airbnb pose incidents of scams and data breaches. Thus, the platform does not allow these kinds of payments.
But with several payment methods supported by Airbnb, you won't have difficulty booking. The platform provides safe and secure payment options to all its users.