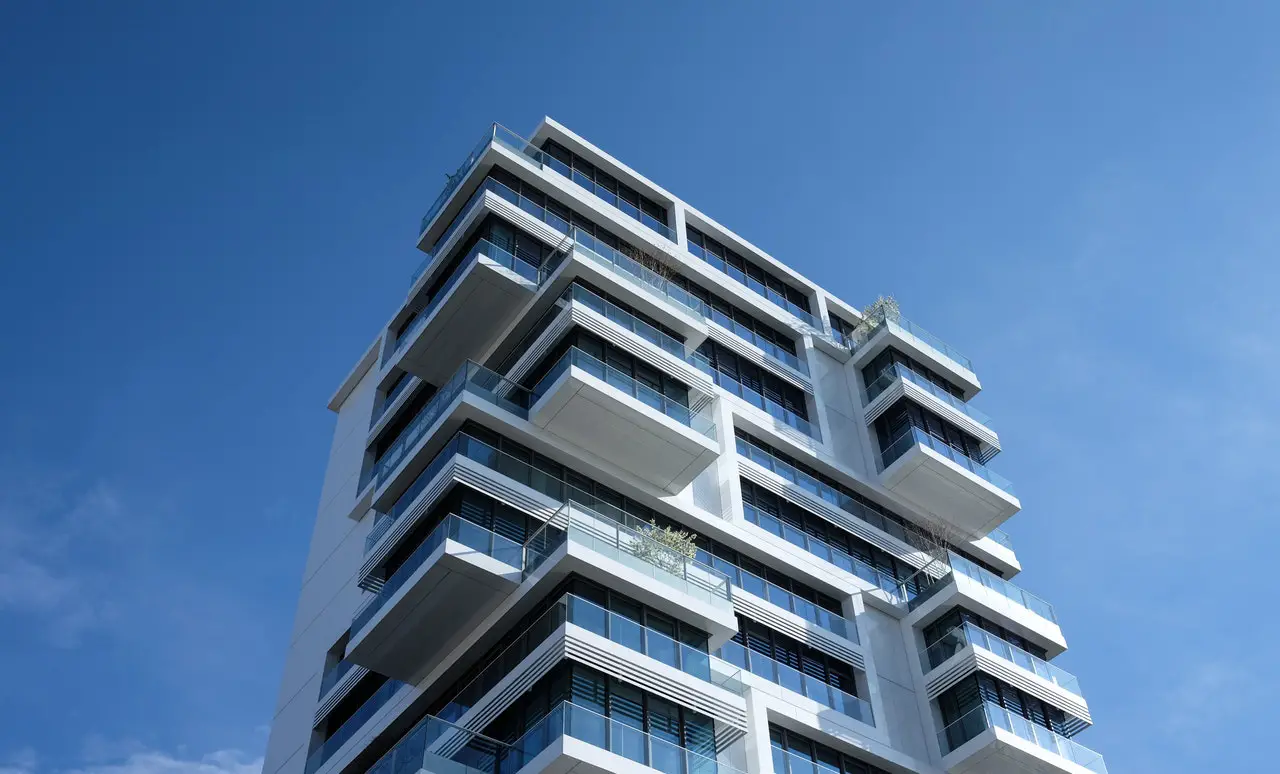 Many people consider Dubai as the land of opportunity. It attracts foreign nationals and ex-pats across the globe to live and work in this part of the UAE. Dubai can give them a higher chance to find work and improve their living conditions.
Most of them plan to live in Dubai for a significant amount of time and enter into a long-term lease. Some intend to rent an apartment, while others prefer to buy a property.
Renting an apartment in Dubai requires a Residence Visa. Only Dubai residents and those with valid visas can lease an apartment in Dubai.
Property owners will not allow you to lease an apartment without your Residence visa. A tourist visa will not suffice if you want to secure a rental contract in Dubai.
You need to prove your residency by submitting important documents. Potential tenants should present their passport, residence visa, work contract, and bank statement. An Emirate ID is also important when establishing a long-term lease in Dubai.
If you are still processing the Visa, you must submit proof from your employer that the Visa is in progress. Some landlords will honor the proof and let you sign the lease contract.
How can I get residency in Dubai?
Individuals who want to live long-term in Dubai should secure a Residence Visa. Dubai offers flexible visa options for people who intend to live in the Emirate. You can get residency as an investor, student, professional, and remote worker.
The UAE has a very flexible visa policy for people who want to relocate to Dubai. It has a multi-year residency program allowing you to sponsor immediate family members.
With a valid residency, you are eligible to apply for the Emirates ID card and rent property. You can even get a driving license and open a Dubai bank account.
If you want to apply for a resident visa, here are the best options for you:
Employment Visa

One of the easiest methods to get a Residence Visa is by getting an Employment Visa first. When you decide to work in Dubai, you need to find a company to hire and sponsor you for an Employee Entry Visa.

Your employer will be the one to process your employment visa and work permit in Dubai. Then, the company can also sponsor you for a Residence Visa. Once you become a resident, you also have an option to sponsor your family too. You need to have a minimum salary of US$1,000 to be able to sponsor a family member.

Real Estate Visa

If you buy real estate or property in Dubai, you have the chance to receive a Residence Visa. Yet, the property must have a value of around US$280,000. You also have the opportunity to sponsor your family through a real estate visa.

Investor Visa

For entrepreneurs who are willing to invest in Dubai, the best way to get residency is thru an investor visa. You need to invest at least US$20,000 in Dubai to qualify for the Visa. The Investor Visa is also under the Golden Visa that provides long-term residency.

Remote Work Visa

As a remote worker, you can also apply for a Resident Visa given that you satisfy all the visa requirements. You should have a one-year contract with an employer abroad and earn at least US$5,000 per month. Also, you have to submit a bank statement for the last three months.

Student Visa

Another way that Dubai can issue you a Residence Visa is by enrolling in a college or university in the Emirate. You should be at the right age ( at least 18 years old) to be eligible for applying. For this one, you can receive a visa with one-year validity. You have the option to renew by submitting proof to continue studying in Dubai. You also have a chance to have a Golden Visa if you acquired a 3.75 GPA upon graduation.

Retirement Visa

If you plan to live in Dubai after your retirement, you can also apply for a five-year retirement visa. The Visa is renewable for five years and must follow certain conditions set by the Emirate. You must have an investment of US$600,000 and savings worth US$300,000. Proof of income is also crucial when applying for a retirement visa. You should be receiving US$5,000 per month.
Does Dubai give permanent residency?
Like permanent residency, Dubai offers a long-term residency visa that you can renew every five years or ten years. Under this new system implemented in 2019, you can live in Dubai without a local sponsor. You can also obtain full foreign ownership in a company you established in the Emirate.
It is a Golden Visa offered by the UAE to attract investors, talents, and entrepreneurs. There are multiple benefits you can enjoy under this new visa scheme. Here are some of the following:
Live long-term in the UAE without the hassle of renewing your Visa frequently. Upon expiration, you can automatically renew the Visa.
Build a better future in Dubai, given the security you can get from the Golden Visa.
Live, work and study in Dubai for an extended time.
Full ownership of your business or investment in the Mainland
To qualify for a Golden Visa as a foreign investor, you have to meet certain requirements. Initially, You must have a public investment amounting to US$2.7M. A big percentage (60%) of this investment should be under real estate. You should also retain this investment for three years in the UAE.
There are also specific conditions for individuals with specialized talents. You can be an individual with specialized talent if you fall under the fields of arts and sciences. Doctors, scientists, investors, and creatives are eligible to apply for a Golden Visa.
Meeting specific conditions is crucial to be able to secure the Visa. Accreditation from the Emirates Scientists Council is important for scientists. Creative talents should also get accreditation from the Ministry of Culture and Youth.
Once you qualify for the Golden Visa, you can visit its respective website and apply for a nomination.
The UAE Authorities will assess your application within a month. You can wait for an email approving your Visa, which will also ask you to submit valid documents. Upon verification of the application, you can now have a Golden Visa.
You need to pay US$700 for a ten-year visa and US$350 for a five-year golden visa for the visa processing. The fee already includes the processing and issuance of the said Visa.
Is moving to Dubai a good idea?
Moving to Dubai is an excellent idea. Dubai has a very stable economy with myriads of job opportunities. You can live a decent life and enjoy security when you move to Dubai.
However, keep in mind that Dubai can be an expensive place to live in. According to Mercer's 26th Annual Cost of Living Survey for 2020, Dubai ranked 23rd as one of the most expensive cities in the world to live in.
Living in Dubai is even costlier than living in some major cities in the US, like Chicago (30th), Boston (41st), and Dallas (52nd).
However, there are tons of opportunities the city can offer which attract plenty of people. Here are some of the following:
Stable economy and plenty of job opportunities

One of the few things migrants find attractive in Dubai is its economy. Dubai is a thriving economy in the Middle East. The Emirati Dirham sustains its competitiveness against the dollar or the euro.

It is also consistently exhibiting positive growth in the economy. With this kind of growth, Dubai attracts investors that create many job opportunities. As a result, people move to the Emirate and relocate.

Lifestyle offerings

The living condition in Dubai is consistently improving. More and more foreign nationals consider this place for retirement. Dubai has the best infrastructures in the world, offering you a convenient way to go around. It is one of the fastest-growing economies that can help boost employment.

Food and international dining

Dubai is one of the most diverse among the Emirates in the UAE. It means that you can enjoy limitless dining options from different cuisines. There is a huge number of international restaurants that offer top-tier food experiences. The Emirate has plenty to offer when it comes to luxurious dining activities.

Tax-free income

One of the best offerings of Dubai is its tax-free policy. Dubai will not require you to pay taxes even as an entrepreneur or employee. Capital gain tax or corporation taxes are also free.

In this way, you can potentially increase your savings and build a more stable life. Even purchasing goods has fewer taxes. Food and services only have 5% VAT compared to other countries with 12% VAT or more.

Impressive transport system

The Dubai government invested substantially in its transportation system. It ranks the highest across the globe and has the most advanced transit lines. The Dubai metro system comes with a fully automated driverless transit system.

High standard healthcare system

Another thing Dubai can boast about is its healthcare system. It is well-recognized in the world with state-of-the-art facilities and technologically advanced equipment. Dubai also has the best healthcare professionals with excellent training and expertise.

Well-supported education system

The education system in Dubai is also top-notch.

It offers both British and American curriculums.

The government ensures that learning institutes deliver quality education.

Children can receive the best learning experience in Dubai.

Wide-range of accommodation

Dubai has a reputation for having a luxurious lifestyle. But it can still cater to families in different income brackets. Based on your monthly income, you can still find the right housing option for you.
The Emirate housing system ranges from Bedroom-Hall-Kitchen to exclusive villas.

The living space in Dubai maintains the highest standard of cleanliness. It also has excellent amenities. For the average family, Dubai offers reasonable payment plans to suit your needs. You can pay monthly, quarterly, or even annually for the accommodation.

Low crime rate

In the aspect of security, Dubai is a safe place to live in. The crime rate in the Emirate is significantly low. The law enforcement authorities ensure the strict implementation of security and protection policies. It also has a strict justice system that assesses law offenders and wrongdoers.

Religious freedom and diversity

Even though the Emirate is a Muslim nation, Dubai also tolerates other religions. It accommodates various religions, including Christianity, Buddhism, Judaism, and Hinduism. When you move to Dubai, you are free to practice your belief system and religion. The Emirate is a very welcoming society and respectful of other religious norms.

Dubai is a beautiful place to stay and live in. However, securing a residency status is crucial for you to enjoy its benefits. A resident status opens doors for you to rent an apartment or buy a property in Dubai. You can have the opportunity to build a more stable life in Dubai and bring your family members with you.

Since Dubai is an accommodating Emirate, it offers multiple ways to get a Residence Visa. Depending on your qualifications and specific needs, Dubai has the right Visa for you. You can get a Golden visa as an investor, student, creative talent, among others.