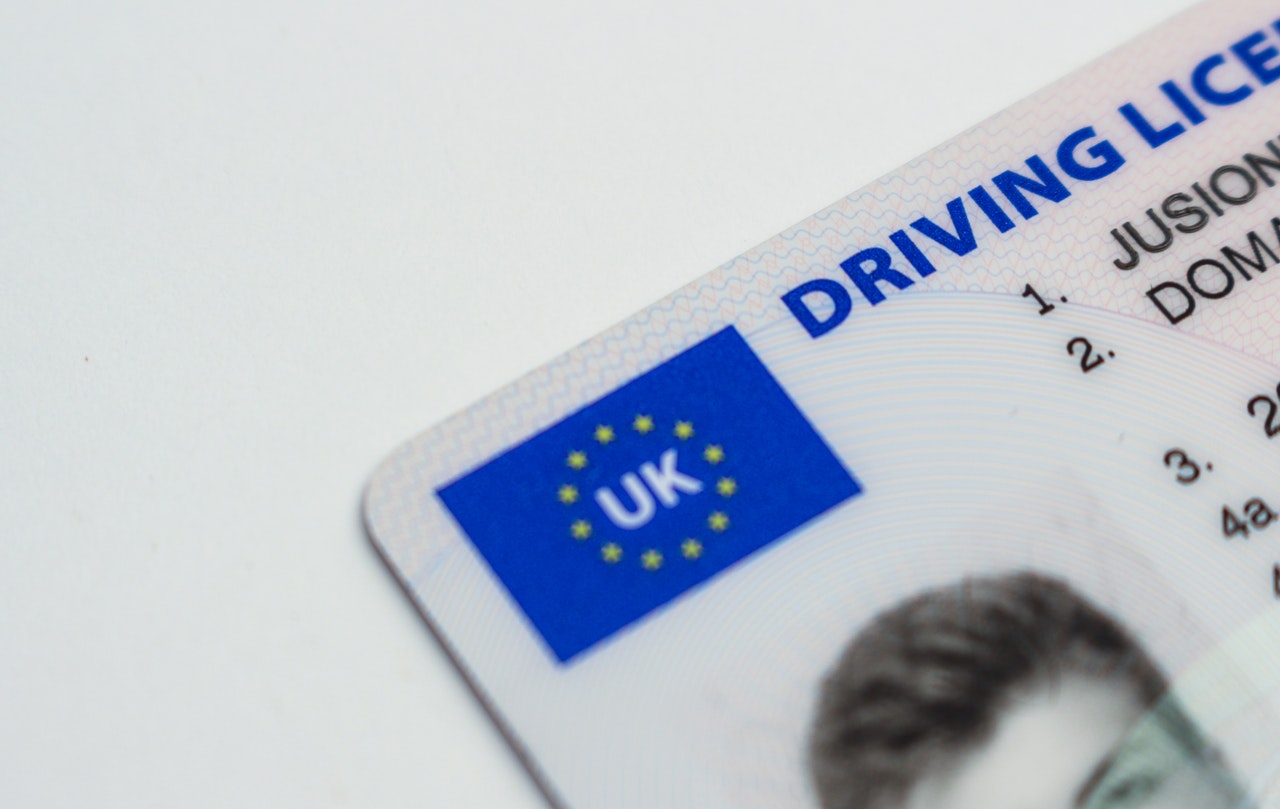 It is illegal to use a fake Identification Card on Airbnb. If caught using false documentation, you will not be permitted to use the booking platform. Moreover, the authorities will charge you with felony and misdemeanor offenses punishable by law.
Airbnb uses an ID verification process to spot the host or guest using a fake ID. The booking platform makes sure to build trust and confidence in everyone using their website. It will never be a good thing to use false identification in any case.
ID verification limits fraudulent activities if someone misrepresents its identity in the platform. In any case, do not attempt to submit deceitful proof of identity to avoid dealing with punishments.
Can I Rent an Airbnb Without ID?
You will not be allowed to rent an Airbnb property if you do not submit any valid ID. Your identification document is one of the requisites of your booking requirements. Airbnb needs to have everyone verify their identities to prevent fraudulent acts and promote a safe environment.
Upon checking in to your rental house, the host, at times, will require you to present one valid government-issued ID to confirm your legal identity.
The booking platform will request a government ID or have you verify your legitimate contact details before booking a stay or encountering or becoming a Host. The identification to ensure somebody is the person that is genuinely transacting in the platform and not a con one.
Your Identification card is a part of your booking requirements. The management will never disclose ID to anybody who uses Airbnb, for whatever reason.
Booking Requirements
Guest who wishes to book will need to submit the following:
Name in full
Contact information via email
Phone number confirmed
Payment specifics
Payment specifics
The host may request:
A brief message of introduction
Acceptance of house rules
Does Airbnb require ID for all guests?
Airbnb requires every guest to present at least one valid government-issued ID to prove their identity. The management will also verify the IDs in their system to avoid any conflict in the future. Guest needs to submit documents required by the host like valid identification to present upon checking in to their properties.
Here are some of the accepted Identification that Airbnb requires:
Driver's license: Provide two photos, front and back of the record.

Passport: Ensure that the photo includes your image's passport ID numbers found at the bottom of the page.

National Identification Card
Residents of Singapore, Hong Kong, the Netherlands, Japan, and Korea should ensure that the image of their ID does not include their identification or registration number. If they take photos of their title, they need to cover the number with tape while keeping all other information visible.
For German residents, it is a must to indicate that the ID submitted is a copy of the original file. You can put a watermark on the document and use the words "Airbnb copy." Make sure that all of the information is visible.
What Does Identity Verified Mean on Airbnb?
Being verified signifies that you are authorized to make transactions inside Airbnb. Verifying your identity is a prerequisite when creating an account on the booking platform. Also, you need to prove your identity when making an account to use the service entirely.
Airbnb ID validation is how the platform ensures that everyone else is who they claim to be. To develop trust and guarantee the safety of all platform users, Airbnb will request a state ID to verify your legal name, as well as your location.
What Is the Process of Airbnb ID Verification?
When Airbnb wants to confirm the guest or host's identity, legal name and address, as well as a photo of your ID, is needed.
There are several methods for verifying your identity:
Snap a photograph of your ID with your mobile device or web camera;
Upload a current photo of your ID;
Fill in the needed data, such as your legal name and address. Ensure that the address you used matches the address printed in your respective ID or billing statement.

Please take note that in some cases, the system may require you to submit a new photo of yourself in addition to your profile picture.

How to Upload ID on Airbnb

When presenting your ID to Airbnb, you have two options: Using a phone or using a desktop.

Option One:

Scan your ID with the Airbnb app on your phone. Keep your phone steady, so your ID is in proper mode and does not get blurry when you upload it.

Option Two:

Using your web camera, take a picture of your ID and yourself. From your desktop device, upload an existing photo of your ID.

Is It Safe to Use Airbnb ID Verification?

When you provide identifying information to Airbnb, it is transmitted using encryption technology, which online sites use to send credit card information. The verification team instantaneously stores your data in encrypted form. A third-party database system protects all data, so you should only have to confirm your identity once.

Benefits Of Airbnb ID Verification for Visitors

The Airbnb User verification procedure means hosts are who they say they are. There is transparency to the guests as to who the property owner is that they will be using.

Given the risks of renting a home from a stranger, Airbnb verifies hosts' IDs as a way to establish public confidence. Airbnb guests can be self-assured that the listing they are about to book is not deception and managed by a natural person.

The verification process also ensures that Airbnb has someone to hold accountable for any problems.

Benefits of Airbnb ID Verification for Hosts

The Airbnb ID verification system benefits hosts in the same way. ID verification aids in preventing and detecting fraud for both hosts and Airbnb.

Airbnb hosts rely on the platform to handle and collect money from their guests. As a result, ID confirmation helps to make sure that all fees paid through the platform are legitimate transactions.

Hosts can entice more booking by getting their Airbnb profiles verified. Guests prefer to book with hosts who have demonstrated their identity and display a "Verified ID" badge.
To demonstrate that you are a trustworthy host, you must complete your Airbnb profile and include all necessary verifications.

How Long Does It Take for Airbnb to Verify ID?

Airbnb may have your ID verified within 24 hours. However, the system can ascertain some accounts within a few hours. You can check your pending status on your profile's verification tab from time to time.

It would be best to confirm your identity when creating your website account. If you've reserved a room but haven't completed the identity verification process, your reservation will be "Pending."

If you opt to book a reservation and are not fully verified, chances are your booking will be canceled.

Airbnb allows 12 hours for guests to confirm their accounts to use the services upon after booking. Not doing so, the booking will not go through.

How Do I Know If an Airbnb Is Legit?

Airbnb is valid if the hosts' profile has a verified badge, which means they uploaded a valid government ID. An Airbnb is most reliable if the hosts receive a "Superhost" badge, which means they've maintained an overall high rating from guests.

Additionally, it is legit if details provided in the property photos, such as any visible addresses or landmarks, are visible and can be located on any map. Beware of fake website URLs and emails that misrepresents the actual Airbnb.

Things You Need to Do to Know That Airbnb Is Legit
Verify the Hosts

You need to be keen on verifying if the host's account is valid. Its profile has a verified badge and has several transactions.

Verify The Place That You Want to Book

Never make any bookings on properties that are too good to be true. Also, you need to do every transaction inside the platform. If you see a host wanting to do business outside Airbnb, it is likely a scam.

If you find real estate images on stock photo internet sites, it's a good sign you've come across a scam. If the host's profile photo is available, you could even reverse image search it.

Read Reviews on the Listing

A large number of reviews is always preferable to a small number of negative ones, especially if they are primarily favorable.

Sort of negative reviews and those mentioning a horrible experience with the host. Also, keep an eye out for cancellation notices. When a host negates for any reason, a notification will appear in their property's feedback.

A high number of cancellations isn't always indicative of a scam, but it is an indication that your host may back out at the last moment. If there is no review, you can check the host's other properties to affirm its legality.

Some might not have any reviews yet if the listing is new. For safer compliance, you may ask the owner why the property does not have any feedback yet.

Do Transactions Inside Airbnb

Do not pay the host directly and never do transactions outside the platform. Airbnb is for the security of the guest and host, and everyone should make payment on the site.

If you pay on Airbnb and get scammed, there are significant instances where you can have your refund. Do not dive into the hosts offering substantial discounts and making you "book" through email. It would be best if you never interacted with your host from outside Airbnb's direct messenger service, especially regarding payment.

Legalities of your reservation must be done accordingly through Airbnb to avoid any issues in the future.

Beware Of Fake Emails and Websites

Scammers can replicate and deceive people by making a hoax website and emails that, when clicked, could be a phishing method to steal the customer's information, such as fundamental identity and credit card numbers. It is advisable to spot fraud acts immediately.
Fake Website
Airbnb's official website is https://www.airbnb.com. When checking the validity of the linked web address, pay attention to the spelling and logo used. Keep an eye out for misspellings of Airbnb's name. If the word Airbnb is not spelled correctly in the website address, the site is a forgery.
Also, look for a safety icon, an image of a lock in your browser's address bar, to see if a website is secure. This icon will appear on all of Airbnb's websites. If you do not see this icon in the URL bar, your connection to the webpage is not protected, and you should not enter any private information.
Fake Emails
In the "From" line, fraudulent emails frequently include the Airbnb logo and a forged Airbnb address.
Text from legitimate Airbnb emails, such as a booking confirmation message, payout confirmation, reservation reminder, or a request to update your profile, may also be included in fraudulent emails.