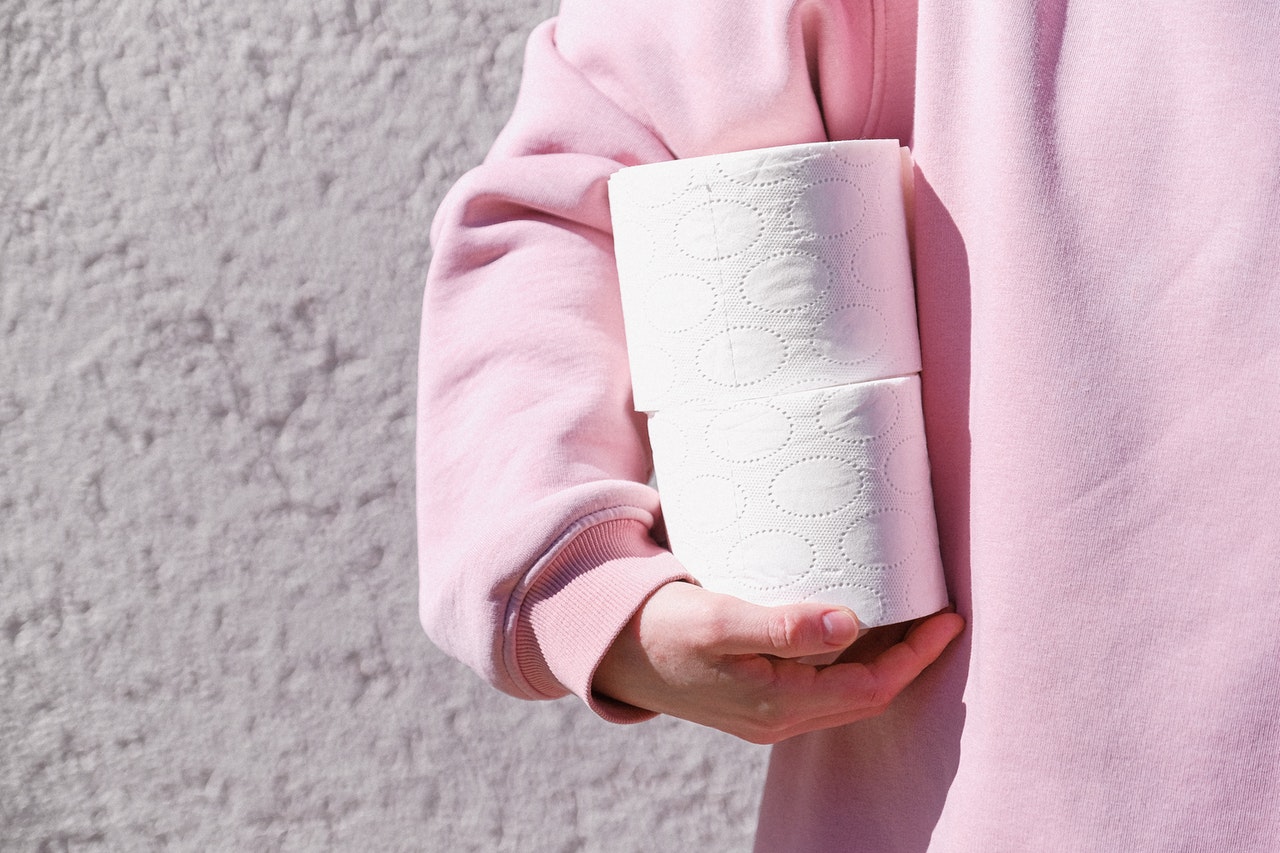 Every Airbnb host should provide guests the essential amenities. These are basic items that guests need to have a comfortable stay. The amenities include toilet paper, soap, towels, linens, and pillows.
Based on the Airbnb policy, these are the minor requirements hosts must provide to guests. Upon check-in, these basic amenities should be available for an Airbnb guest.
The recommended quantities for every item depend on the number of guests on the property. If there are four guests, expect these amenities to be four times the required quantity.
Hosts should also consider the guests' length of stay on the property. For more extended stays, the amenities must be enough to last until the last day of booking. You must receive the proper treatment when you book an Airbnb property.
It means that the basic things are well-provided, and the host is responsive to your needs. In this manner, your stay will be comfortable, which can directly impact the rating of your host.
Do Airbnb provide toiletries?
The Airbnb platform only requires hosts to provide the essential amenities. However, some hosts can go over these basic requirements and provide extra toiletries. They provide loofah, slippers, hairdryer, q-tips, and even a first aid kit.
These additional items can have a direct impact on the host's rating. The amenities can get hosts rave reviews and encourage more guests to book the property. It is part of the promotional strategy for every Airbnb host in the listings.
Here are some of the top toiletries a host can provide to the guests:
Basic toiletries

Even for the cheapest property on the listing, you can expect that the place has basic toiletries. Depending on how much you are paying for the property, you have the right to ask for soap, shampoo, and body wash.

There must be a towel available in the bathroom, plus toilet paper. Most of these toiletries are of standard brands, and you should not expect high-end ones. Remember, depending on the amount you pay, the available amenities (and brand) vary.

The items mentioned are common to most rental properties and even hotel rooms. If you booked an expensive listing, you could expect more supplies in the bathroom. Items like hairdryer, cotton balls, makeup remover are available.

Common toiletries

Since some guests based their ratings on the amenities, you can expect extra items. There are toothpaste, mouthwash, disposable razors, shower caps in the bathroom, too. These are the must-stock items most guests regularly use for hygiene.

These are not required, but some hosts extend extra in their accommodation. People use standard amenities in the shower; some consider them essential. Even if they are standard items, you should not expect their availability in rental places.

Additional toiletries

If the host wants to make your extra stay memorable, they can provide more toiletries in the rental place. Aside from the primary and common items, you can feel ultra-special with these added items:

First aid kits – some rental properties would not consider adding first aid kits to the list. But they are accommodating in case of emergency or injury. Guests like you would appreciate having a first aid kit under the bathroom sink. The kit can include band-aids, peroxide, and basic meds.

Makeup Remover – another item that can surprise you seeing in a rental property is a makeup remover. Some hosts do not want their towels to get ruined by makeup. They include this in the shower room and serve as an excellent addition to the toiletry set. Since they are not very expensive, hosts ensure that these are part of the amenities.

Stress-relieving bath sets – these are luxurious items that you might appreciate. If you rented a property with a massage bathtub, the host could include bath sets in the amenities. It may be the reason why you chose the property in the first place. The bath sets can make you feel more relaxed, calm, and stress-free. Some shower rooms even have bath salts, bath beads, candles, bath bombs, essential oils, and more.

Toothbrushes – it is expected that you can forget to pack a toothbrush on your travel. Thus, you will give the property a five-star rating if you see toothbrushes as part of the toiletries. Some hosts supply toothpaste and toothbrush to their guests, too.

Feminine hygiene products – some properties are very considerate of guests' needs.

They stock feminine hygiene products like tampons and pads.

You can see these items underneath the sink or in the bathroom closet.

Hand Sanitizer & Disinfectant – these are necessities nowadays. Since the pandemic, most properties will stock up on hand sanitizers and disinfectants. You see other places with aerosol, cleaning wipes, and alcohols. It will keep you clean and constantly sanitized when available in the renting location.
Do Airbnbs provide pillows?
Linens and pillows are essential amenities an Airbnb host must provide. Also, basic beddings like a blanket, comforter, and top-sheet must be available on the property.
Clean sheets and beddings are part of the hospitality you should expect from your host. It will also ensure that you have a successful stay on the property. Unclean or infested bedsheets are a valid reason for you to cancel a reservation.
Here are the basic bedroom amenities you must expect when staying in an Airbnb property:
Comfortable bed

A comfortable bed means a good night's sleep. If you stay long-term, you must pay attention to the bed installed on the property. The mattress should not squeak, not lopsided, or smell funky. If you encounter such an issue, you should immediately report it to your host. The host must address the problem instantly to avoid cancellation.

Clean sheets

A comfortable bed should come with fresh and clean bedsheets. Ensure that the host provides clean beddings like fitted sheets, top sheets, and blankets.

Blanket, quilt, comforter, or duvet

For properties experiencing freezing weather, these items are essentials. It would help if you were not suffering from cold weather due to a lack of proper beddings. It will keep you warm at night, as well.
Does Airbnb come with pots and pans?
Airbnb encourages the host to provide well-furnished space to guests. It does not only make the stay comfortable but can also generate more bookings.
Pots and pans are dining basics typically available in most Airbnb listings. They are the top kitchen essentials most hosts provide to their guests.
Other kitchen amenities available in most rental properties are the following:
Cookware

Guest like you want to save money for a vacation. The best way to do this is to cook your food. It will help if you search for an Airbnb listing that allows guests to cook in the property. Meaning, the place has bare cooking essentials like pots and pans. Basic pots and pans, along with salt, oil, and pepper, will make your stay more comfortable. You will feel more at home upon seeing these items available in the kitchen.

Dinnerware and cups

Most listings also include dinnerware and cups as part of the kitchen essentials. If you are staying long in the property, you automatically need a place with a set of dishes. You need not worry as lots of rental properties have basic plates, glasses, and cups in the amenities.

Sharp knife and cutting boards

It would be best to have a good knife and cutting board when cooking. If the hosts are very considerate, they even provide a nice set of blades on the property. In this way, you can conveniently cook while renting. You will give your host a good rating if you see a paring knife, chef's knife, and a large knife in the kitchen.

Oven, stove, mitts, and trivet mats

Of course, you expect your host to provide a stove, especially for long-term stays. Aside from the pots and pans, the stove and oven should be the top priority in the kitchen amenities. You need a stove and oven to cook your food. Along with them are mitts, mats, and pot holders for your safety. Airbnb also requires the host to include a fire extinguisher in the property.

Fridge and freezer

No one wants spoiled and rotten food on the property. When looking for a long-term Airbnb stay, your number one concern is the fridge and freezer. Regardless of how much you plan to cook, ensure that you can keep your food safe and well-preserved in a refrigerator. You are also free to chill food like ice cream and cold drinks during your stay.
Does Airbnb provide food?
The Airbnb platform does not require hosts to provide food to their guests. But food service is a great way to make the guests' stay convenient and comfortable.
Some hosts would offer you a welcome snack upon check-in. It can be a welcome goodie like cookies or pastry. If your host is generous enough, you can even receive a complimentary wine or champagne on your first night.
Other rental properties have complimentary coffee, tea, and bottled water. Nevertheless, it is a voluntary act from the host, and they are not obligated to serve you food during your stay.
The host can offer you breakfast, but it does come with a price. You need to pay in exchange for the goods extended to you. They can even provide you set menu, which you can request any time of the day.
Does Airbnb provide internet?
A good internet connection is one of the basic amenities guests require. Most Airbnb rentals have an internet connection where guests can access during their stay.
Since remote workers are growing, vacation rentals include the internet in the amenities. Guests are now searching for listings that support remote working. These include the following:
Fast and reliable wifi

There are available listings that offer properties with fast and secure internet connections. You can search for properties with a fast wifi connection in the listing description. When contacting the host, you can ask for a screenshot of wifi speed before booking.

Laptop-friendly workspaces

You can look for listings with laptop-friendly workspaces if you are a remote worker. Plenty of Airbnb properties designs their spaces intended for these renters. They have a spacious area with a clean desk and good lighting.

Coffee maker and tea kettle

Workers rely on coffee and tea while doing their job. Some hosts add this kind of amenities to their properties. If you rent a space for work, you can also consider listings that provide coffee and tea kettle. It makes the stay more comfortable and convenient while you work.

Minimal noise

Another thing you should consider when looking for a place to work is the noise. There are available properties designed to minimize the noise inside. You can see some of them with thick curtains, rugs, blankets, and pillows to help lessen the noise.

Airbnb is very flexible when it comes to amenities and accommodation. The platform ensures that guests' stay is comfortable and memorable. It encourages hosts to include must-have amenities in their listings. It makes the place more inviting and increases the booking potential.

There are plenty of Airbnb rental options which you can choose from and suit your specific needs. The key is being patient enough to search for the best property that offers all the amenities you want.