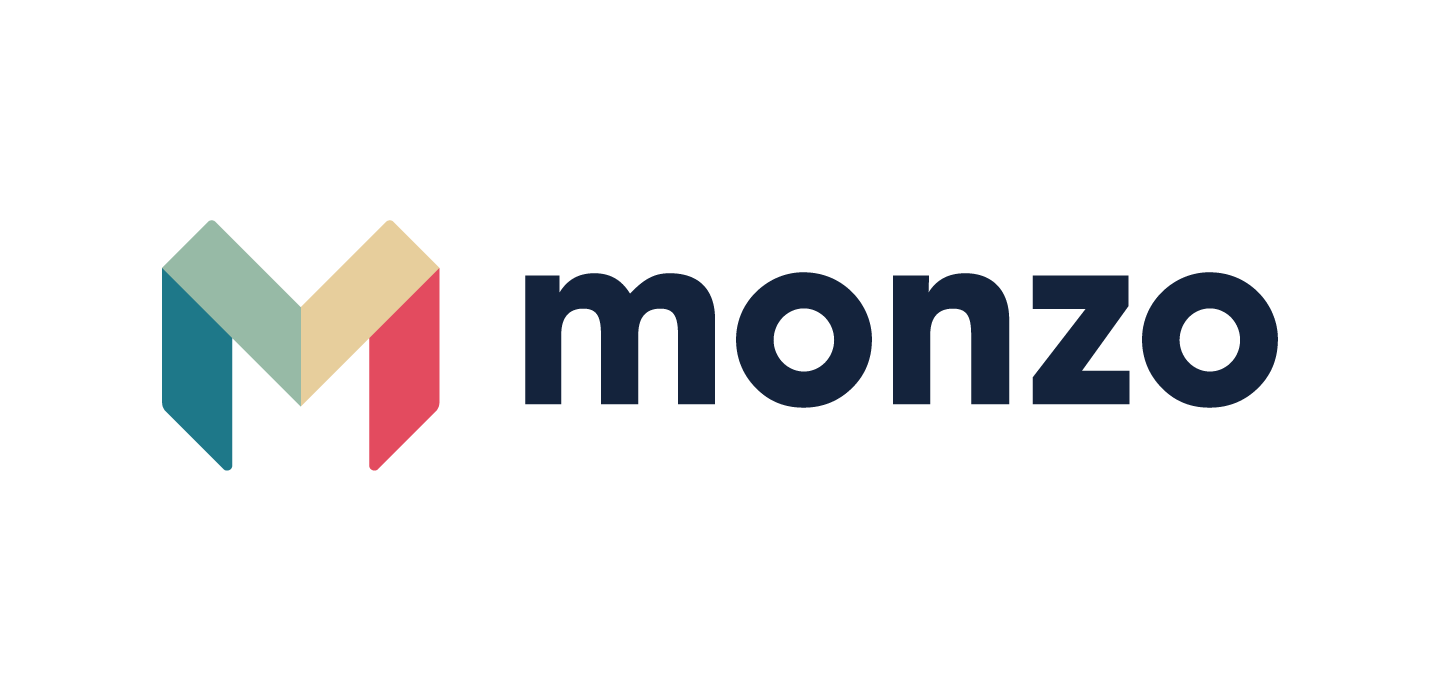 You can use Monzo in Dubai. Monzo is a financial technology company that allows you to use your card for free anywhere in the world.
You may have heard that you can only carry limited cash when you fly to Dubai. As of September 2021, the minimum amount passengers can bring is less than or equal to Dh60,000 or equivalent in other currencies.
The Federal Customs Authority of UAE clears that there is no limit to the cash the traveler can bring to and from UAE. However, passengers with cash-on-hand amounting to more than Dh60,000 or its other currency equivalent must declare it to the customs officers.
As you plan to travel to Dubai, you need a bank that is accessible no matter where you are. The problem is there are a lot of banks you can consider. Included in your choices is Monzo.
Founded in 2015, Monzo is an online bank located in the United Kingdom. Monzo does not have a physical location like traditional banks such as HSBC, Wells Fargo, etc. All concerns are catered online via the web or mobile app.
Online banks offer a faster process and less hassle in carrying your savings anywhere in the world. Monzo exactly has these advantages.
With Monzo, you can pay your expenses in Dubai. You can use your Monzo card in restaurants, malls, shops, hotels, and taxis. You can withdraw cash from the ATMs that cater to Mastercard.
Monzo offers a smooth transaction to its users. If you don't have a Monzo account yet, you should consider getting one.
We have a few notes you need to know:
Before deciding to open a Monzo account, you must be a UK resident aged 16 years old and up. If you are not a UK tax resident, you can still apply for Monzo. You need to live in the UK and have a UK address.
Fret not Monzo is trying to expand its userbase globally by starting in the USA. Monzo had a soft launch in the USA last 2019. US Citizens over 18 years old can open an account with Monzo.
Currently, Monzo US partnered with Sutton bank. Sutton bank provides Monzo's US accounts. However, Monzo is still in Beta, and not all features are available. Monzo has set up a waitlist that you can join. If you have further inquiries, you can check their website.
With just your mobile phone, you can create an account in just about more or less ten minutes.
Below are the steps if you are interested in applying for a Monzo account:
Ready your mobile phone and prepare a Valid ID

Since Monzo is an online bank, your mobile phone is needed to help you open a Monzo account. Below is the ID that Monzo accepts:
Driver's license (your provisional is accepted)
Biometric residency permit
Passport
National ID Card
For US Citizens, Valid IDs such as Social Security Number or Taxpayer Identification Number are enough.
Download the app
Monzo app is available in App Store and Play Store. Downloading the app won't take an hour than visiting a physical branch.
Start creating an account
After downloading the Monzo app, you must sign up. You need to fill in the necessary details. Below is the information they may need from you:
Home address
Email Address
Phone Number
What do you do for a living?
How do you want to use your account?
Confirm your identity
Monzo needs to confirm all their customer's identities. Monzo will ask you to take a selfie video and a picture of your valid ID.
Choose which Monzo account you need.
Monzo will let you choose which account suits you best. Monzo versions you can choose from:
Monzo Current Accounts
Monzo Plus Accounts
Monzo Premium Accounts
Monzo Business Accounts
Monzo Joint Accounts
Monzo 16 – 17 Accounts
Activate your card
You may expect a few days for your Monzo card to arrive. Once you receive your card, you can immediately activate it.
With your Monzo account, you can pay your expenses as you travel and explore Dubai. Monzo guarantees a stress-free transaction to all its users.
How to use Monzo abroad
With Monzo, you don't have to do anything before flying to another country. When you're overseas, you may pay online, withdraw money from an ATM, and no need to notify them about your trip beforehand.
By using online banks, you have more control over your card. You can freely use it abroad without getting rejected payments and getting your card blocked by the bank.
Monzo offers a lot of pros to their users who plan to take a trip abroad. You don't have to notify your bank to inform them of your overseas trip. Hence, there is no process that you need to follow. You can take a trip anywhere and anytime you want.
Below is the list of things you need to know when you use Monzo abroad:
Free Foreign Transaction Fees

You can spend anywhere since Monzo does not charge transaction fees abroad. Traditional banks charge a hefty amount when you transact abroad. Monzo does the opposite. You don't have to get worried about the charges you need to pay.

Monzo also has a Mastercard exchange rate that helps users get the best possible rate. You can use Monzo to spend in any currency with no charges.

The rates you'll get when you spend in a foreign currency are listed here (updated as of December 2021):

European Central Bank rate

1 GBP = 1.175807 EUR

Mastercard Rate

1 GBP = 1.169699 EUR

Monzo mark-up

over Mastercard rate
0.00%

Total mark-up

over European Central Bank rate
0.5221757%

Tip from Monzo: To avoid paying more abroad, choose to pay in local currency.

Withdraw from any ATM for free (with limits)

If you want to withdraw money abroad, Monzo does not give charges. However, there are limitations you must keep in mind.

In the European Economic Area (EEA), cash withdrawals from ATMs are free for 30 days with a limit of 250 pounds. Only EU countries, Iceland, Norway, and Liechtenstein included in the EEA. After that, Monzo will charge 3%.

Since Dubai isn't part of EEA, you can only withdraw up to 200 pounds free every 30 days. Like EEA, Monzo will charge 3% after you exceed your limit.

The reason behind this is for Monzo to cover the costs. Monzo does not make a profit from the charges.

Monzo has partnered with Moneypass. With Moneypass, you can search which ATM lets you withdraw money for free.

If you withdraw from ATMs not on the list, you can still withdraw as long as the machine accepts Mastercard.

Monzo still does not charge any fee. However, Monzo cannot guarantee any possible charges you may face from the ATM operator.

Track your travel expenses

Monzo does not only gives fewer charges than other banks. Monzo will show you the current currency rate, provide you travel suggestions for using your Monzo card in that country, and automatically categorize purchases as vacations or costs while you're away.

Other than that, Monzo gives you a travel report when you arrive back home. Travel reports help you track your expenses and how much you spent on your trip.

No need to notify Monzo

Traditional banks require you to notify them ahead of time when you plan to go on a trip abroad. With Monzo, you don't need to inform them. Monzo will not block your card and leave you with no finances to use.

Freeze your card

Monzo gives you more control of your card. In case you lose your card, you can immediately freeze it. You don't have to call your bank. You can immediately protect your money by operating your Monzo app.

You can unfreeze your card once you find it.
With all the pros, Monzo will give you a smooth vacation abroad.
Is Monzo a Visa or Mastercard?
Monzo is a Mastercard Debit Card. Wherever Mastercard is accepted, you can use your Monzo card.
As a startup company, Monzo faced trouble finding the right cooperation partner. Monzo decided to partner with Mastercard early on. Mastercard proved to be supportive of innovative startup financial technology companies.
In October 2015, Monzo launched their first Mastercard prepaid debit card. It proved to be popular with the market. In January and May 2017, Monzo reached 350,000 customers on Mastercard prepaid debit cards.
With Mastercard's globally recognized conversion rate and no hidden costs, you can spend anywhere in the world in any currency. Mastercard's exchange rate is also better than Amex's and Visa's. Other than that, there are no added fees on top.
Currently, Monzo is still in partnership with Mastercard.
Is Monzo good for international transfer?
Monzo has partnered with Wise to provide clients with a straightforward, low-cost solution to send money internationally that uses the real exchange rate and has no hidden costs. Monzo recently introduced a slew of new features to provide a better international transfer experience.
You'll pay 8x less on international transfers with Monzo than you would with a high street bank. Other than that, Monzo does not have a minimum transfer amount. However, they have a maximum amount that you can send per transfer which is $49,999.00.
An international transfer may take more than a day depends on the location, currency, and amount. The international transfer fee starts at 0.06%. Despite this, Monzo gives a 0% foreign currency transaction fee which is still a great deal.
Monzo currently introduced a slew of new features to sending money abroad. Below are the four improvements introduced in July 2021:
The quote screen got a new design.

It is now easy to see how much you'll spend and how long it'll take with the new design. The amount and currency are now in large bold letters.

You can now save payee details.

There will be fewer errors since you don't need to input the details of your payee.

International transfers moved to the Payments tab.

International transfers now have their section under the Payments tab. Just select 'Transfer internationally.' then you are good to go.

Download a PDF receipt of the money you sent.

You might want to have a copy of the receipt. Monzo lets you download a pdf copy which was previously an unavailable feature.
Is Monzo better than Revolut abroad?
In terms of traveling abroad, Monzo offers a cheaper international transfer, no commission charges for FX services, but has a lesser ATM withdrawal limit abroad. Meanwhile, Revolut has a complex international transfer, charges debit card uses, and a better ATM withdrawal limit.
Monzo and Revolut have similar services. The challenge is to find the best one that suits your needs and works best for you.
To help you in deciding between the two, below are the comparison between Monzo and Revolut when traveling abroad:
 
Monzo
Revolut
Location coverage
has over 61 destination countries and facilitates 53 different currencies.
It has over 150 destination countries, and account holders can manage 30 other currencies.
Overall Fees
has a free-fee foreign transaction. Monzo does not charge transaction fees abroad.

 

Also, Monzo does not have a debit card fee.

has debit card fee
ATM Withdrawals abroad
Monzo provides you a free £200 maximum every 30 days, but beyond that, Monzo charges 3% of the amount.
The first €200 per month is free with Revolut, but any amount withdrawn will be charged at a rate of 2%.
International Transfers
has a cheaper international money transfer with low, transparent fees.
Revolut has more complex international transfers.

 

During weekends, the currency exchange service can be expensive.

Use of debit cards abroad
Monzo does not charge a commission for FX services when you pay with your card overseas.
Imposes a 0 to 2% fee on the first €6,000 or equivalent spent abroad in a month, followed by a 2% fee.
Safety
Monzo has the same safety features as Revolut. You can freeze your card if you misplace or lose it.
Revolut has the same safety features as Monzo. You can freeze your card if you misplace or lose it.
Overall, Monzo and Revolut are both great financial technology companies. These companies offer more efficient and stress-free services, especially to travelers.