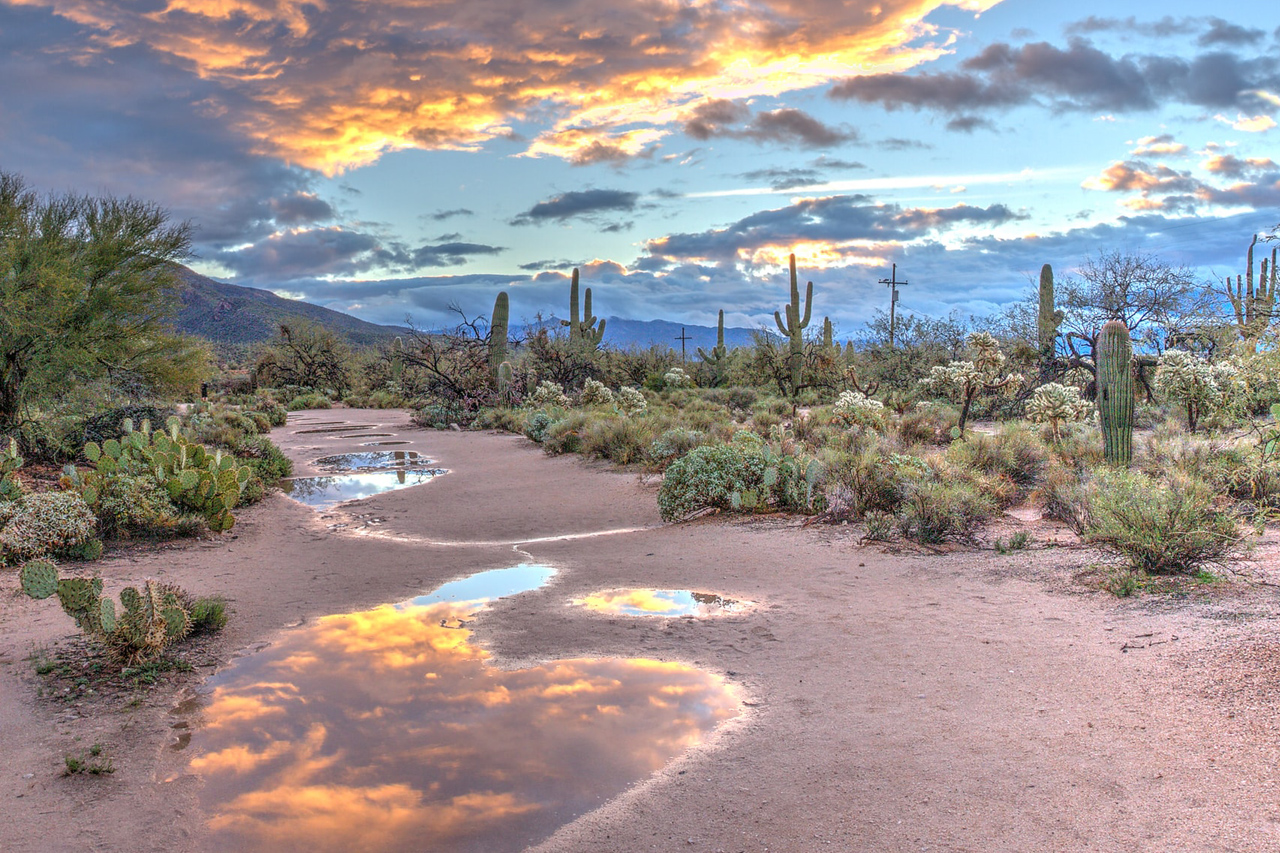 Chandler, one of the Phoenix area's fastest-growing suburbs, provides more extensive amenities than a small town. Although people are confused because it is a Phoenix neighborhood, this city has its characteristics.
It is no surprise that people choose to make this place their home because of everything it offers. It has excellent schools, a variety of recreational opportunities, and even affordable housing. Name it; they have everything.
However, this location has some drawbacks, such as the high cost of living. After all, there is no such thing as a perfect location, and the metropolis is no exemption.
So, before you move here, please look at our best finds and worst drawbacks of living in this metro area. Soon, you will know if Chandler is a good fit for your lifestyle.
Is Chandler, Arizona, A Good Place to Live In? The Beautiful Suburban Town in Arizona
The Good Side
The City's Accessible Feature
Chandler's ideal location is one of the pros you want if you are darting for an excellent site to live. It is in the central Phoenix area, with easy access to major highways and neighboring communities.
Chandler to Phoenix is only a 28-minute drive away while traveling to Mesa will take you 19 minutes. The good news is that buses can transport you to these locations. Valley Metro bus services can take you there. There is also a rail transit system that you could use.
Therefore, if you want to work in other places yet want to live in Chandler, all things are possible because of its accessibility.
Consistent National Rankings
Chandler has a reputation for consistently ranking first in national polls. It ranked first in the "Best Place to Buy a Family Home category." More so, the public voted the city "The Best Place to Become Wealthy."
According to The Centrum article, it is ranked 21st among the "Healthiest Cities in America." This consistent high ranking indicates that people in the area and other American cities recognize how good Chandler can be.
As a result, you have reasons why people flock here when they want to live somewhere in Central Arizona for work or to spend their leisure time.
Excellent Education Is Available
Education in Chandler is available from elementary school to tertiary level. The city has an excellent educational system that prioritizes the productivity of each of its students.
Gilbert School District and Mesa School District have some of the best elementary schools in the area. Meanwhile, secondary schools in this area are also excellent.
Among them is Arizona College Prep — Erie Campus ranked first in the city and 14th in the state of Arizona. Meanwhile, Hamilton High School is second in the city rankings and 23rd in Arizona.
Because of several tertiary institutions, you can also obtain a college degree. Chandler-Gilbert Community College, American Intercontinental University, and the University of Arizona – Chandler Campus are among the schools in the area.
Wherever you live in Chandler, there are always accessible schools nearby, so it would not be a big deal.
It Is Not Dull Living Here
You might think Chandler's life as a suburban is as dull as it sounds, but you would be wrong. There are multiple reasons why your weekend leisure time here will get packed.
One of these is the great outdoor activities available. The Chandler Fashion Center, the second largest mall in Phoenix Metropolitan, is open for business. There's also Jumpstreet, where you can spend the entire day playing with your children.
The Arizona Railway Museum and the Elma Basha Salmeri Gallery of Western American and American Indian Art are also open to the public. Next, if you want to try urban fishery, head over to the Veterans Oasis Park or Desert Breeze Park to get your catch for the weekend trip.
Meanwhile, outdoor activities can fill your leisure trip to Mesquite Groves Aquatic Center and San Tan Mountain Regional Park.
The Beautiful Golf Courses
Chandler's best feature is the presence of beautiful golf courses for golf enthusiasts. This oasis town in Arizona has a beautiful landscape that appears too good to be true.
The beautiful 18-hole, par 72 courses at the Crowne Plaza Phoenix Chandler Golf Resort are one of the most visited places in the city. It was the first to feature grass fairways.
Following is the Ocotillo Golf Club, one of the "Top 100 Golf Shops in the Country." Next is The Bear Creek Golf Complex, a local favorite if you want more from these spots. It has a 59-par Cub Course ideal for beginners.
Meanwhile, the 5,500-yard course at Ironwood Golf Club is open to the public and can accommodate players of all skill levels. Whatever you decide, Chandler can provide you with the best and most well-maintained golf clubs in Arizona.
The Bad Side
It Gets Crowded in The Metro Area
Chandler's popularity has grown throughout the country, and it is the talk of the town as to where it is best to live in Arizona. The annual population growth rate is 1.4%, which means there are a lot of people to share amenities with here.
According to the data USA statistics, the city has a population of 216,000, with 91.9 % being born in the United States. Therefore, people flock here because of its benefits. So, if you do not even mind living in a booming city, this is not a big deal if you live in Chandler.
Limited Public Transport System
Chandler became a car-dependent community due to its limited mass transit options. The transit score is only 53/100, and the walkability score is only 35/100.
Its primary bus service provider is Valley Metro. However, the buses have limited routes and cannot reach out to outlying neighborhoods. You must have your vehicle if you reside away from the city center.
A sizeable proportion of commuters drive here, with 78%, while only 0.9% use public transportation. As a result, before you move here, ensure you understand the implications of using public transport. Better yet, get your car to cut your commute time in half.
What Is the Cost of Living in Chandler, Arizona? Favorable Home Values
The Good Side
House Prices Here Are Reasonable
Compared to its larger neighboring cities, the home value in Chandler is reasonable. The average home value in this suburban area is $424,900, with a monthly rental fee of $977 for a single studio apartment.
This pricing is attractive enough that the city's population comprises 64.9% homeowners, and 35.1% are renters. In addition, property taxes in this area are $5.88 per $1,000 of home value.
Even if you believe the average home value is higher, there are still neighborhoods within the city that can be cheaper.
Sun Lakes and Sun Groves have a median home price of $395,000, while Cooper Commons has a home value of around $376,000. Meanwhile, the median home value in Galveston, one of Chandler's least dangerous communities, is only $350,000.
Therefore, this pricing makes it attainable to buy your own house and lot without breaking your bank.
Cheaper Food Cost Here
Living in Chandler allows you to get your essential groceries and foods at a lower cost. This metropolis' overall rate is 1% lower than the national average.
A gallon of milk, for example, costs $2.20 here, while a whole loaf of bread costs $3.44, according to PayScale calculations. Prices are significantly lower than those in Phoenix, Scottsdale, or Tucson.
You can also get your essential foods at the downtown Chandler Farmers Market and Greenhouse Gardens, where the prices are lower. Meanwhile, Lee Lee International Supermarkets and Whole Foods offer inexpensive finds and better deals.
Health Care Is Within Your Reach
Chandler's overall healthcare rating is lower than the national average. This low rate means you can get quality medical care at a lower cost in the area.
The urban community shares the same benefits from Arizona's free healthcare services for the people. Its free medical services to qualified residents are known as the Arizona Health Care Cost Containment System. In addition, the city offers the Obamacare Health Plan.
Meanwhile, there are clinics in the area that provide affordable medical services. These are the Community Health Clinics, which have locations throughout the suburbs. Valleywise Community Health Center is the local go-to for its free medical services.
The Bad Side
Luxury Pricing Can Drain Your Wallet
Chandler's overall cost of living is higher than the national average, so you will have to pay more here, just like you would in Phoenix. However, compared to the living expenses in Phoenix and Tucson, it is still less expensive.
The high housing market prices are the primary reason for the high living expenses. This expensive cost is primarily because the suburban population grows over time, increasing the demand for housing and rentals.
Even the transportation fee is slightly higher here, with a single bus ride costing $4 for one day. The good news is that children under five can ride for free.
As a result, if you want to save money while living here, always live within your means.
Excessive Sales Tax
Chandler ranks number one in Arizona City with a high sales tax of 8.1%. Furthermore, its total taxation, which includes the city, county, and state, is 7.8%. So you better expect to pay taxes on your best purchases if you buy here with anything and everything.
Restaurants and bars, for example, have a 1.8% tax, so when you dine at Hash Kitchen Chandler and The Sicilian Butcher, you must include taxes on your expected bill. This tax is what they call transaction privilege tax for sellers who got the opportunity to do business in the area.
Why Work in Chandler, Arizona? The Diversified Job Market
The Good Side
The City's Diverse Economic Driver
Aside from the thriving tourism industry, Chandler has a variety of other sectors that contribute to its expanding economy.
The city leads the state of Arizona in autonomous vehicles, aviation and aerospace, health, high-tech manufacturing, and business and financial services.
The city has a reputation as an innovator's community, with a diverse range of small and large manufacturers. It has 268 manufacturing companies with a total of 26,630 employees.
Manufacturing jobs account for 20% of all jobs in Chandler. Intel, NXP Semiconductors, Avnet, and Microchip Technology are the leading companies in this market.
Furthermore, the city contributes significantly to its aerospace and aviation industries. Garmin, AvAir, Aero-Zone, and Turbo Resources are among the companies with offices here.
There Is a Positive Response in The Job Market
Chandler's job market is also thriving, so professionals are looking for work here. Over the last few years, there has been a 3.3 percent increase in the job market.
In addition, you can expect employment here to increase by 30.80% over the next ten years. Its unemployment rate is also around 2.4%.
The good numbers in the job market indicate that you can find work here at any time. Furthermore, the city's diverse economy allows you to find your career path and upskill here.
The Bad Side
Lower Hourly Rate in The City
The disadvantage that may make you reconsider working here is that it has a lower minimum hourly wage than other American cities. According to the Industrial Commission of Arizona, the current hourly rate in this area is $12.15.
However, this minimum hourly rate may not be ideal if you have a growing family. To live comfortably here, you must earn at least $4,764 per month, excluding taxes.
With these, the best way to get a good salary is to land a job at more prominent firms like Intel, Bank of America, Wells Fargo – Chandler Campus, and Chandler Fashion Center.
You now understand why Chandler, Arizona is one of the best places in America to raise a family and relocate. Its thriving suburban areas provide the best amenities that larger cities can provide.
We hope that you love this article as much as we do. And we also appreciate you taking the time to get here and finish our write-up.
Now you understand better how this city outweighs its drawbacks and proves to be the next big thing for your relocation.
Thank you!