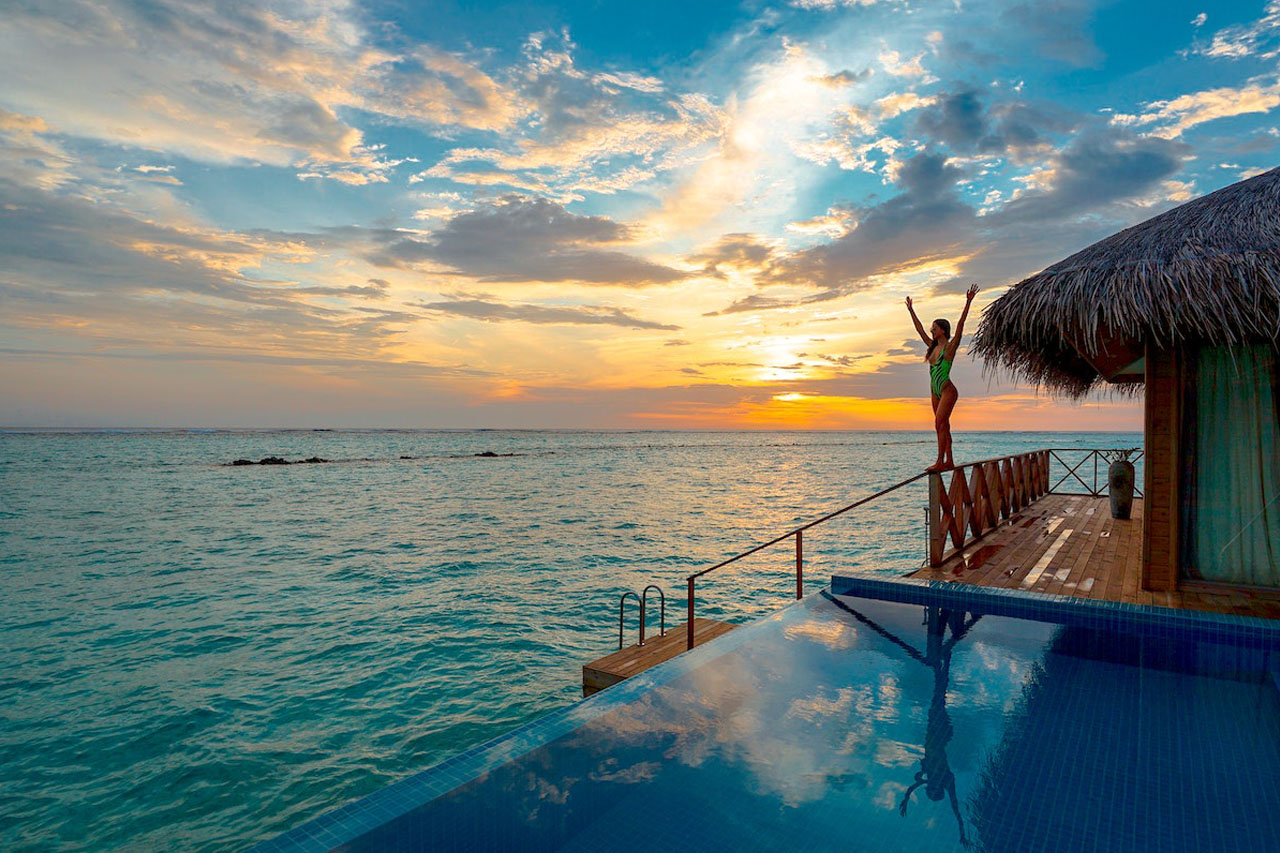 Travelocity has been facing a backlash for its poor customer service and faulty handling of issues. As a result, some customers expressed dissatisfaction with Travelocity's unsatisfactory performance. Nevertheless, Travelocity is a legit online travel agency, and it is safe to book.
If you think about online travel agencies, you can immediately think of Travelocity. It offers a wide range of services, from flights, travel packages, car rentals, hotels, and cruises. Also, you can buy tickets for concerts and performances and reservations for major tourist attractions through Travelocity.
The convenience that Travelocity makes it a top online travel agency choice, especially for families who can't find extra time to plan their vacation plans in detail. Travelocity offers all-inclusive and comfortable travel services with over two decades of operation.
However, Travelocity's image has been on the rocks, leading people to wonder whether it is safe to book. Travelocity's customer reviews have been doing well in its early years, but it's been dwindling recently.
When it comes to the safety or privacy of your information, Travelocity does its job to refrain from sharing and selling your personal information by giving you privacy choices. Travelocity will only share your data with the travel suppliers and service providers that have to do with your booking.
Thus, you can rest assured that booking with Travelocity is safe, but one cannot say the same about the risk of issues you'll likely face.
Consider that Travelocity is the mediator between the travel providers (hotels, car rentals, cruises, etc.) and you. Travelocity takes responsibility for your reservations and collects your payment. Hence, your contract is with Travelocity, not the travel providers.
As a customer who booked through Travelocity, you cannot expect the travel providers to help you directly or take responsibility for your reservations.
That's why when there's an issue with your bookings, Travelocity will hand it to you and reaches out to the travel provider in your stead.
To help you get a clearer idea of why booking with Travelocity is risky, we provided a list you need to take note of:
Customer support needs improvement.

Travelocity's customer support center operates 24/7. Even though Travelocity makes it look like you can use its customer service anytime, it would be best to avoid getting fooled.

Customer support is the online travel agency's weakest point. Travelocity has been facing drawbacks with providing unresponsive meager customer service. Therefore, you can only partially rely on your concerns on Travelocity's customer service team.

At times they can be responsive, but there were instances when some customers had to wait for a long time to get their problems solved. Some even expressed that it took days to contact Travelocity's customer support.

The negative experiences of other customers resulted in a significant effect on Travelocity's credibility. You may wonder what the reason behind the company's poor customer support is.

One factor would be that online travel agencies generally cut back on their customer support to help keep their expenditures on track and continue offering inexpensive bookings.

If you know how companies work, those providing cheap deals need to find a way to skimp some services to keep their finances manageable to continue gaining profit, and Travelocity is no exception.

Hence, booking with Travelocity means the risk of getting ignored and experiencing subpar service from its customer support is high, and you'll get stuck in a loop. Worse, some urgent issues get unsolved at the customer's expense in selected cases.

Changing or canceling bookings can be challenging.

Although Travelocity has travel protection given to its customers, changing or canceling bookings can be taxing, especially for flight reservations. Canceling or changing your flight directly with the airline is already tricky enough.

Imagine if you cancel or change your flight reservations through Travelocity, you can conclude that it gets more complicated because of the company's mediation. Remember that Travelocity coordinates all concerns rather than offering direct assistance, increasing the possibility of mishaps.

Moreover, you can trust Travelocity entirely with your reservation changes and cancelation since there is a possibility that they will turn around and push all things to the airline. As a result, you are in a loop and stuck in the middle, which can get frustrating.

That's why some prefer to book a plane ticket directly with the airline since they will likely assist you better and process everything faster.

The reason behind it also has to do with the profit. Direct sales mean higher yield since airlines or other travel providers may have to pay commission fees to Travelocity.

Another thing that makes changing or canceling reservations with Travelocity challenging is some customers reported needing help to claim their refund even though they are eligible. It has to do with Travelocity's unclear terms and cancelation policies.

Overbooking of hotel rooms happens.

Overbooking for the same room may occur if Travelocity does not receive your booking confirmation which happened in the past. A traveler often gets stranded in a strange city without a hotel room, despite having booked through Travelocity in advance.

There are also instances in that Travelocity mistakenly booked two rooms for a customer instead of only one.

Thus, if you book directly with the hotel, you'll worry less about the risk of missing your booking or being a victim of a "hidden reservation."

Travelocity has issues and backlash that it may be trying to address. Nonetheless, booking with Travelocity is safe, with a few risks you need to be aware of in case things go wrong.
How to book safely on Travelocity?
No matter how reliable and legit an online travel agency is, it would be best to stay cautious to minimize the risks you may face. Checking guest reviews, reviewing the booking details, and reading the policies are some things you can do to ensure a safe booking on Travelocity.
Since Travelocity has its issues you may want to avoid for a smooth transaction and vacation, there are ways you can do to ensure you book safely on Travelocity. Do the following tips for a well-planned and better booking experience:
Check reviews left by guests.

At some point, guest reviews need to be more trustworthy when making decisions. That's why it would be best to check reviews carefully and weigh the negative and positive comments for better decision-making.

Guests' reviews also help get you a rough idea of what to expect from the reservation. The trick in navigating guest reviews is to choose the ones with over a hundred reviews with a preferred rating to narrow down your options.

For instance, looking for hotel accommodations with a rating of four and above with over 110 guest reviews helps you find the ones you are looking for without wasting too much time.

For hotels, please look at the posted photos of their rooms.

If you are looking for hotel rooms to stay during vacation, check the images posted by the hotels on Travelocity. It aids you in managing your expectations and judging whether the price reflects what's on the pictures.

In addition, room photos can also help you choose which room you prefer to book, from the studio room, or suite, to the penthouse.

Check the amenities

Another feature to note is the amenities offered by the travel provider. If you have specific amenities you want to see on your booking, you better check it on the website before booking.

Remember that not all offer the same amenities. Some may offer less, while others can provide the needed ones.

Read the policies and terms and conditions thoroughly.

Overlooking the policies and terms and conditions is not a smart move. Most of the time, guests ignore guidelines thinking that it doesn't affect them in a way. Unfortunately, it does.

Suppose things go wrong with your booking, and you need help with problems.

In that case, the policies will inform you whether you are eligible for a refund, cancellation, or any changes to your booking-people who failed to read the terms and conditions and policies thoroughly experienced unsuccessful refunds or cancellations.

Ensure that all the booking details are correct

Changes in reservations usually occur with incorrect details provided by the guests. Especially flight details, requesting changes to your personal information can get you into complex situations.

Therefore, always make it a habit to double-check the details you provided on your booking.

Refrain from making prepayments

Select a hotel with a "Pay at the property" or "Pay at the hotel" option when booking so that if your plans change, Travelocity won't have to deal with you.

Also, this helps you ensure that you will only end up paying what you should and avoid the errors Travelocity may make, such as "hidden reservations" or double bookings.

Try confirming your booking with the travel provider.

While it is true that Travelocity acts as a moderator between you and the travel provider, you can still contact the travel provider to get a confirmation of your booking.

It would be best to ask for confirmation from the travel provider before your arrival for a smooth sailing vacation. Furthermore, it can help you get less worried and ensure your booking is in place.

Following the tips, you are helping yourself relax and have a great time before, during, and after your trip.
Does Travelocity refund if the price drops?
You can get a refund from Travelocity if the price drops thru its Price Guarantee. If you find a cheaper, identical itinerary on the internet within 24 hours of making your booking, Travelocity will refund you the price difference.
The good thing about using online travel agencies like Travelocity is you get to look for great vacation deals on one website or platform. It makes it easier for you to look for reservations at an affordable price. Despite the convenience, looking for the lowest prices takes effort.
The constant swings and changes in travel pricing make it impossible to know which offers the best deal, and you'll mistakenly purchase the one with a higher price than the other. Finding out your ticket cost more than the guy next to you can be frustrating.
Luckily, Travelocity's Price Guarantee is here to save you from your agony. Before it became Price Guarantee, it went through many titles first, such as PriceGuardian, and Price Match Guarantee.
Regardless of the updated and frequent name change, the Price Guarantee is the refund benefit offered by Travelocity that you can use if the price drops from a similar booking.
Let's say you booked a hotel room hours ago but found out just now that its price has dropped. Suppose it has yet to be 24 hours, and you are itching to get a refund to book it again at a lower price. If it is your goal, you better apply for the Price Guarantee.
Before anything else, it is essential to know which criteria you need to meet to qualify for Travelocity's Price Guarantee, which you can refer to below:
Similar cancelation policy with the one you booked
Similar fare class (for car rentals) or room type (for hotels)
Similar travel dates
It should be in US Dollars
Within 24 hours of reservation
It should be from an English-language site
Those who qualify and meet the above criteria can start filling in the Price Guarantee application form. Ensure that you fill in the required information needed from you.
Once approved, you will receive a refund from Travelocity for the price difference.
Travelocity's Price Guarantee covers vacation packages, activities, hotels, and rental cars, with a few restrictions.
Besides the Price Guarantee, Travelocity's Price Match Promise is another option you can purchase, especially for plane tickets. Until the trip starts, it refunds the difference between your purchase and the lowest price Travelocity offers.
After your trip, you will receive a refund if the price drops.
Travelocity is a legit company owned and managed by Expedia Group. Nevertheless, it has drawbacks that make people think twice about booking due to its stained reputation, especially with its customer support.
Despite the negativities, you can only do so much. It mainly includes ensuring you provided the correct details and checking everything carefully before placing that reservation through Travelocity.