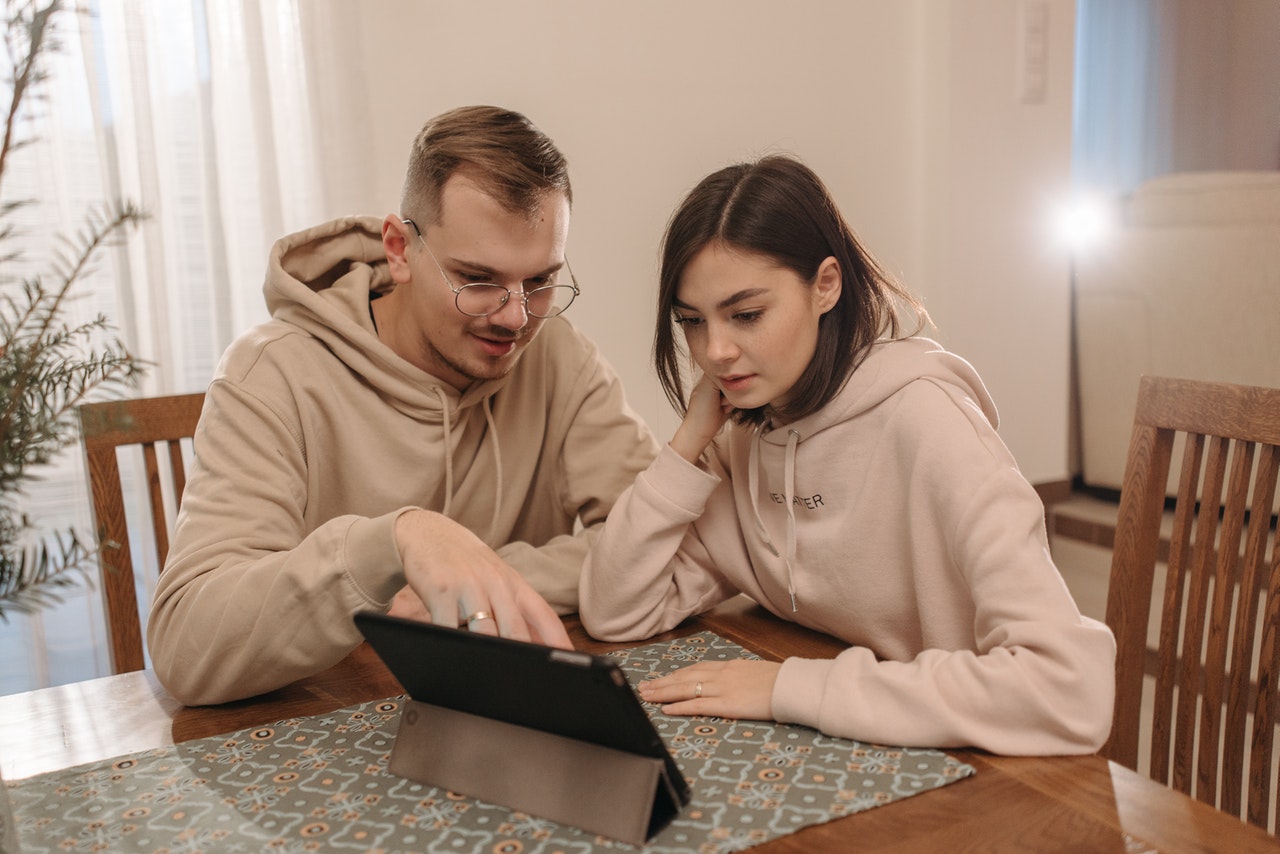 Airbnb gives you the accommodation address after the host accepts the reservation and the payment is successful. Airbnb will send you a confirmation email to your registered email address, and the address of the place where you will stay is below the "view full itinerary" button.
You should book a place so you can see the complete address. Nondisclosure of the property's location is one policy of Airbnb to promote utmost security to everyone.
Some hosts provide a general location to their listings as to the nearest neighborhood, parks, malls, and notable landmarks on the place so guests can picture out before booking.
Does Airbnb Send the Address to Guests?
Airbnb sends the address to the guests through email if they have a confirmed booking and they also paid for it. The booking platform will not send any electronic mail or communications to the guest about the exact property address without due process.
Airbnb will not disclose any accommodation address before the guest booking or even show it on the property listing. Guests will receive an official email to their email address provided about the details of their bookings. Hosts are not allowed to communicate with the guests before the booking.
Airbnb management will be the sole authority to send confirmation emails about the customer's itinerary and not the hosts. The host will then communicate with their renters if they have already confirmed reservations. Communication outside the platform violates the company's off-platform policy.
Can You See the Airbnb Address Before Booking?
Airbnb does not reveal the exact address of the accommodation to the guest before booking. You will only see the complete location when you book the place. You will receive an estimated area coming from a definite radius before you decide to make your reservation.
Airbnb does not show the property address on the listing because of privacy and security purposes. You will get an estimated location from a small radius not until you officially book the place and make payment.
Airbnb does not disclose any exact property address to any of its listings. This gesture promotes protection to both guests and hosts from the potential threat of fraud and theft. Also, you can fully access the complete address once you place your reservation, no matter you do it in advance, like a month or two.
There are several reasons why Airbnb and the hosts do not directly put their property addresses on their listings. Here are some of the essential things why they do not disclose the vital element of their accommodation:
Security of the Place

Unlike hotels that operate seven days a week, 24 hours a day, and fall into a commercial property, Airbnb listings are more on the residential area. Most Airbnb listings are empty houses, apartments, and mobile homes. The most important thing about why they are not disclosing the property address is their security and privacy.

Airbnb will not put the address because it can be an excellent target to many thieves and robbers. They will have a good idea of what accommodations are empty and easy to have access.

Avoid Unregistered Guest

Not disclosing the property address will help hosts avoid unregistered and unwanted guests on their listings. This way, no person has any reservation who can come up to a rental space unannounced.

Avoid Guests to Book Outside Airbnb

Not putting the complete property address helps the booking platform avoid outside communication between the hosts and the guests. This gesture will hurt the income of Airbnb in the future if the guests then know the exact location and go straight to communicate with the hosts.

Potential renters might contact the hosts outside the platform to avoid specific fees and taxes.

How Does Airbnb Know Your Location?

Airbnb knows your general location based on the information you provided and through GPS. Your profile shows a public address and not your mailing address which they keep confidential.

Airbnb shows your general location on your profile for security purposes. It can only locate your country based on whatever device you are using. However, if you travel a lot and do not settle in only one location, you can change your address on your dashboard.

You can freely edit your location on any desktop, IOS, Android, and mobile browser.
To edit your location:

You can access the account by clicking on your profile photo.
Go to profile and select Edit.
You can add or change your current location
Click the Save button.

Location Disclosure with Airbnb

When you launch the Airbnb app from your phone or browser, it always sends your current location. Airbnb receives a slew of data, including your Geolocation using GPS with an accuracy of single-precision, your current city in the physical figure, your system language, and OS version.
It also can acquire the type of device that you are using, like phone, tablet, and even a slew of settings you can presumably change if you log yourself into your account on the website.

When you go to search for a place, your current location is requested so that you can get listings in your area quickly. When you start your device, location permission prompts eventually.

Airbnb needs to locate your premise to assist in creating and maintaining a trustable and safer environment on the platform. This gesture prevents problems such as fraud prevention and detection, conducting investigations and risk assessments, verifying the address of listings, verifying any identification documents provided by the guests and hosts, and performing evaluations against databases such as public government.

Disabling Your GPS

Airbnb offers an alternative if you do not want to disclose your location to them. However, doing so would cause some problems such as having difficulty using some features of the booking website. If you use a mobile device to access the platform and do not want your gadget to provide Airbnb with location-tracking data, you can deactivate the GPS or other location-tracking functions.

Do Airbnb Track IP Addresses?

Airbnb tracks your IP addresses for geolocation and logs data and device information. Airbnb collects data based on your IP address or the GPS location of your mobile device, depending on your settings option.

Based on Airbnb's privacy policy, it tracks your IP addresses and your GPS to have accurate data about your premises. The booking platform indicates that it will get information from you upon downloading the application.

Log data and device information collection of Airbnb again include your IP address, connect times and dates, hardware & system information, device information, unique identifiers, crash statistics, cookie data, and pages viewed or involved with before or after utilizing the Airbnb System.

Even if you haven't created an Airbnb account or logged in, they may gather this data.

Does Airbnb Use Google Maps?

Airbnb uses Google Maps V2 by default and, if available. Airbnb will help your device select the best and most appropriate map reader compatible with the company's mechanism and your device.

Airbnb uses your google maps for any geo-location-related attributes. Airbnb's partnership with AirMapView will determine the hosts' location and the guest for data collection.

AirMapView

AirMapView is a perspective abstraction that facilitates interactive maps on devices that support Google Play Services and those that do not search for the best map provider for any device.
Devices that support Google Play Services default use Google Maps V2, while those that do not will use a web-based version of Google Maps. This map comes in a single API modeled after the Google Maps V2 API familiarized by most developers.

Native GoogleMap is a fragment within the AirMapView, providing the same functionality as directly using Google Maps V2. You can port existing GoogleMap configurations to AirMapView. They design the AP Ito to be pluggable, allowing developers to add their providers for specific devices, such as Amazon Maps for Kindle Fire devices.

Should I Give My Airbnb Host My Email Address?

You should not give your email address to your host. All communication between the host and guests should be within the Airbnb platform. Airbnb also does not share your email address even with your host after you have confirmed any bookings.

Airbnb anonymized emails for sharing. If you receive a message on Airbnb, you will get a notification at the email address you used to register. This gesture avoids potential issues that anyone may encounter in the future.

Email Alias

Hosts often use email aliases for security purposes. Some Hosts use software that isn't compatible with Airbnb messaging. They will need to send attachments because messaging does not support Airbnb, and they will be able to create an unencrypted email address using Expert hosting tools.

With an added security layer, these addresses allow them to send emails the same way any regular email can. They will forward any email sent to a provisional Airbnb address relaid to the personal email address.

This function enables them to use their email provider to send and receive messages, share files up to 15 MB, and include external links.
You must attest to the appropriate use of this function. Here are the steps to enable this function:

Navigate to Professional Hosting Tools in the Account Settings section.
Tick the box next to " Allow me to reach out to guests via an email alias to attest."

It would be best to use the email alias and communications following Airbnb's off-platform policy. Hosts should not be using email or sending messages to solicit reviews or feedback on non-Airbnb websites, nor should they request guests' contact information before booking a stay or misappropriation of their contact details.

Airbnb Messaging

The safest way to communicate with guests and hosts is to use Airbnb Messaging. You can always share relevant files with guests via Airbnb messaging. You need to include direct links to those files in messages. Once a guest has confirmed their reservation with you, you can send them document links in messages.

Using Airbnb Email Messaging

You have the option of receiving and responding to Airbnb messages through email. To get started, do the following:

Navigate to notifications
Select the checkbox under messages to receive email messages.
You can then receive notifications from guests in your email inbox and respond to them by replying to the electronic mail.