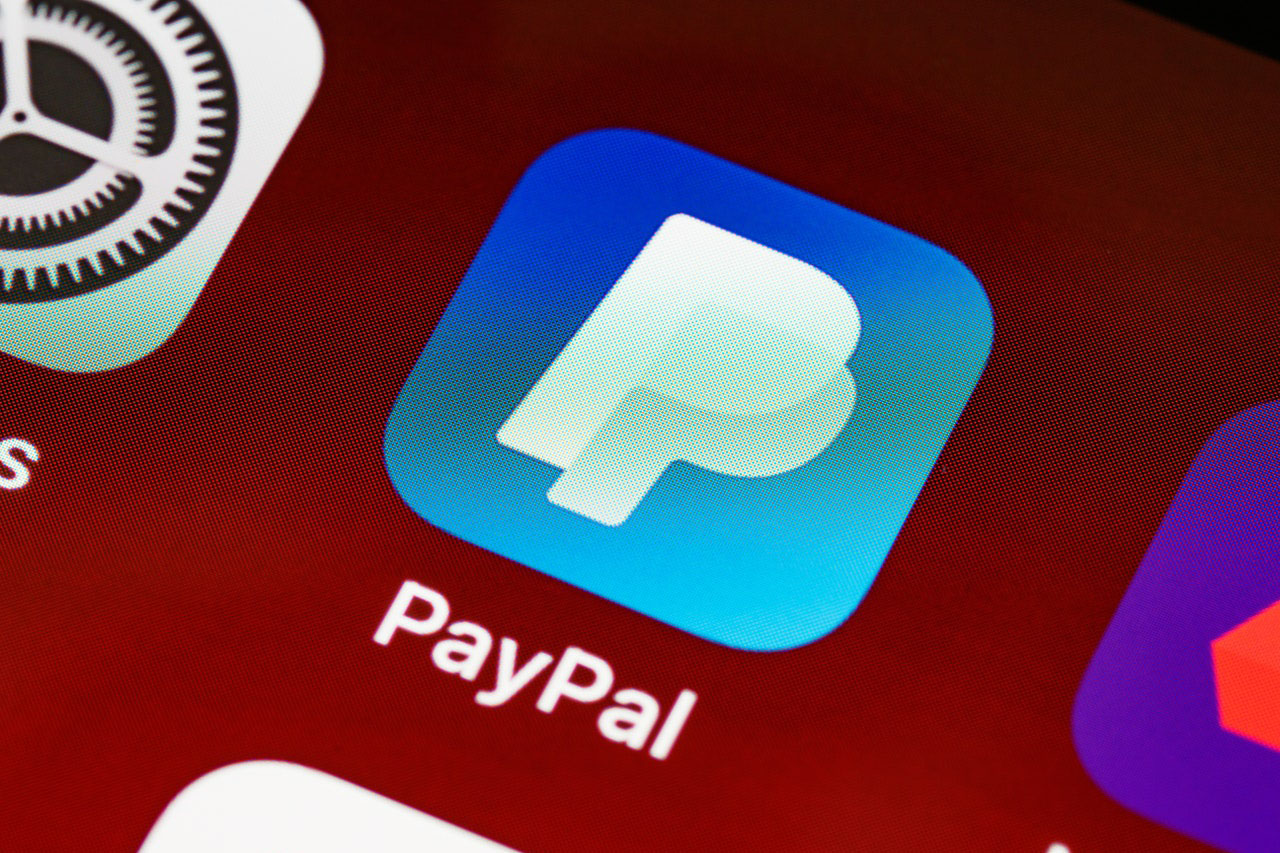 Airbnb accepts PayPal for bookings in specific locations. You can use PayPal Credit at practically any company that accepts regular PayPal payments.
Airbnb is a terrific alternative for extended weekends or just a more casual stay than a hotel.
There are hundreds of rooms, apartments, and even complete houses to rent for a few nights or even months, and paying for such bookings is quick and secure, particularly when paying using PayPal.
Although PayPal isn't accessible in all countries, you can use it to pay for your Airbnb reservation if it appears at checkout.
What Payment Methods Does Airbnb Accept?
Airbnb allows you to pay in one lump sum or installments once you reserve your stay. The following payment options are available in the United States for your Airbnb reservation:
Popular credit cards such as MasterCard, Visa, Discover, Amex, and JCB cards
Debit cards that you can use as credit cards
Google Pay
Apple Pay
PayPal
Most postings enable you to pay a deposit ahead, with future payments due on the dates specified after checkout. If you don't sign up for a payment plan, you'll be charged the entire amount when the host confirms your reservation.
See Airbnb's website for additional payment options if you're booking outside the US. Attempting to pay off-platform or offline with cash is against Airbnb's terms of service and can result in expulsion.
Follow these steps to verify future payments if you completed a booking using a payment plan:
Open your Airbnb account in an internet browser.
From the top right-hand menu, choose "Trips."
Under the Upcoming trips option, select the reservation you wish to see the payment.
Select "Get receipts and manage payments" under "Payment information."
Scroll down to "Your payment information" and click "Scheduled Payments" to view your payment dates entirely

How To Change Your Payment Method on Airbnb?

On a computer, you can effortlessly update your payment method. Airbnb also allows you to modify your payment method for future bookings.

As long as you always have a default payment method saved, Airbnb enables you to store credit cards.

Airbnb saves credit card information to make payments simple and secure. You can add or delete credit cards as long as the default payment method is displayed. You can also choose a payment method as your default.

Here's how you can change your payment method:

Open a web browser on your Mac or PC and log into your Airbnb account.
Click your profile image in the upper right corner. Tap "Account."
Then click "Payment & payouts."
"Payment Methods" will show your saved cards. Then click "Remove" on the three dots next to the card.
Click "Add Payment Method" beneath your saved cards to add a new card.

Airbnb also enables you to modify the payment method for a reservation already booked. Here's how you can change your payment method on Airbnb for future bookings

Log in to your Airbnb account page and click "Trips" in the top navigation bar.
Select "Reservation" from the trip overview.
Select "Payment Details" and then "Get receipts and manage future payments."
Go to "Your Payment Details" and click "Update payment details" under "Scheduled payments."
On the "Change Your Payment Details" screen, pick the payment method you wish to use under "Pay with" and press "Submit" to complete the change.

When Can I Change My Payment Method?

You can change your payment method for short-term reservations (27 days or less) and long-term stays (28 days or more) before the second charge.

How To Set a Default Payment Method?

You have the choice of selecting which payment method comes first with your list. Here's how you can set a default payment method:

For Desktop and Mobile Browser

Navigate to Account Settings, then "Payments Methods."
Select the three dots symbol adjacent to the payment method.
Set default by clicking the button.

For IOS and Android Apps

Navigate to Account Settings, then "Payments and Payouts."
Select Payment Methods
Set the payment method that will be your default.
Select set as default

How To Use Multiple Payment Methods?

You can't divide the cost of your Airbnb stay or experience across various payment methods unless you have Airbnb credits or a discount. Therefore, you can't pay with two credit cards simultaneously.

However, you can have the option of selecting a payment plan for certain bookings.

What Are the Typical Qualifications for Payment Plans?

Your reservation will have a payment plan option if:
You use a credit card, debit card, PayPal, Apple Pay, Google Pay, or Airbnb credits
The reservation is worth $50 or more, including taxes and fees, but excluding credits or discounts
Your reservation must commence at least 14 days in the future (the cancellation policy of the listing determines this)
A stay of 28 nights or longer is not included in the booking
You aren't booking Airbnb for Business
Tracking Payments
You will pay your first payment after confirming your reservation, and subsequent fees are automatically charged on the dates stated at checkout.
Your email receipt will include future payments. They'll send you an email reminder three days before each charge with a link to change your payment method or early pay it if you want.
Cancellations
If you cancel or fail to make the next payment before the due date, you will get a refund.
Assume you cancel within the listing's strict cancellation policy. If you just paid 50% of the reservation, there will be no refund or charge for the remaining 50%.
Coupons, Gift Cards, and Credits
The payment plan amount will be computed after using Airbnb credits, discounts, or gift cards. Neither the second nor subsequent payments accept coupons, gift cards, or credits.
Say you paid $200 for a vacation and had $50 in gift credits:
You can apply up to $50 in gift card credits during checkout.
If you use all $50 gift credits, you may pay $75 at checkout and $75 afterward for the remaining $150.
You'll also need to offer a backup payment method, such as a credit or debit card.
After the automatically-charged second payment, they will deduct any existing or newly obtained Airbnb credits from your account.
How Do I Pay With PayPal on Airbnb?
To pay with PayPal on Airbnb, follow these steps:
Using your PC or Mac, log in to your Airbnb account and search for the house you want to rent
Enter your desired dates and guest count
Click "Reserve" after checking availability
Click "Agree and continue" on the next page to accept the rental terms
Then click "Continue" to confirm the guest count and send a message to your host
On the payment page, choose PayPal from the drop-down box
Log in to PayPal by clicking the PayPal icon
Select your preferred PayPal payment option and click "Continue."
Confirm your payment method and finalize your reservation on Airbnb
Is PayPal Credit Difficult To Get?
To be accepted for PayPal Credit, you must fulfill the minimal standards and apply online. A good credit score boosts your chances of being approved.
PayPal doesn't say what credit score is required. The internet says the lowest permitted scores are 600 FICO. PayPal only utilizes Equifax and Experian FICOs. When applying, keep your revolving utilization at 30%.
Before applying, try boosting your credit score. If you get refused, a hard inquiry will reduce your score for a year. Working with a pro to enhance your scores is always worthwhile.
A good credit score provides better conditions for credit expansion. First, you need three months of PayPal Credit. Then they'll examine your credit and perhaps encourage you to improve it.
Does PayPal Credit Affect Your Credit Score?
PayPal has no direct impact on your credit score or report, yet their terms of service may include credit scores and reports. You should know what PayPal does with your card information if you want to be a wise consumer and learn more about the platforms you're using.
Applying for PayPal Credit is similar to applying for a credit card. Because this is a new line of credit for you, PayPal will do a rigorous credit check to determine your borrowing reliability, which will affect your credit score. PayPal Credit approval takes just a few seconds.
After approval, you can use PayPal Credit almost anyplace PayPal is accepted. For orders above $99, you'll get six months to pay interest-free. You must pay $99 or less in full to avoid interest. To prevent paying interest costs, you must pay the whole amount owing on time.
PayPal Credit, which works like a regular credit card but you can only use at PayPal-accepting retailers, influences your credit score. Delay or missing payments will affect your credit as if you had missed a credit card payment.
Always review your credit record and history before acquiring a new line of credit.
Is PayPal Credit a Bad Idea?
PayPal Credit is a fantastic choice for folks with good credit who often purchase online. It won't replace your credit card since it doesn't offer you a credit card number, but it does provide extra advantages for online buying, such as security and financing.
Most people will find PayPal Credit to be a valuable complement to their present financial condition, but it does need a credit check and will be reported to credit agencies.
What Can You Use With PayPal Credit?
If you're wondering what businesses take PayPal Credit, the good news is that practically every company accepts conventional PayPal payments.
You can use PayPal Credit at any business that accepts PayPal. If you don't see it, it doesn't mean you can't use it. Some companies provide PayPal Credit at checkout, and some do not.
If you don't see it on the first checkout page, click PayPal, then choose PayPal Credit on the following page.
Don't worry if you don't have an account yet; you can create one at checkout. You'll fill in your date of birth, Social Security number and accept the Terms of Service on the next page. PayPal will respond to your request reasonably instantaneously.
You can use your PayPal balance or your bank account to pay your balance.
Can You Pay Airbnb Without Credit?
All Airbnb visitors must pay for their reservations using a debit or credit card. Guests are not permitted to pay in cash or bank/wire transfer. When booking a reservation, all guests must confirm their payment information. Payment is not made to hosts until 24 hours after their visitor has checked in.
What is PayPal Credit Fee?
The processing charge is one of the most significant disadvantages of using a credit card to transfer money to another person through PayPal. PayPal charges 2.9% plus a set cost of 30 cents to handle a credit card-based person-to-person money transfer. This cost might easily outweigh any credit card incentives you can get.
For person-to-person money transfers using your current PayPal balance or a money transfer from your bank account, PayPal does not charge this fee.
Can You Use Venmo To Pay For Airbnb?
Guests are responsible for their trip arrangements when booking a stay for someone else. Once a reservation is approved, you and the visitor can access the host's messaging thread.
If you wish to divide the cost of your booking across group members, you, the verified Airbnb user, should pay the entire fee to Airbnb using the website/app, then have your friends pay you cash or Venmo for their portion.
Is It Necessary To Pay in Full on Airbnb?
Short stays (27 days or less) need payment in full at booking (unless on a payment plan). Long-term bookings (28 days or more) require a deposit of over half the entire reservation fee, with the remaining balance due weeks later.
How Does Airbnb Charge Fees and Deposits?
It's easy to book with Airbnb since there are no hidden costs; everything is on the booking confirmation page. Listings contain a cleaning and service charge. You, as a guest, need to provide a security deposit for damage in case something breaks.