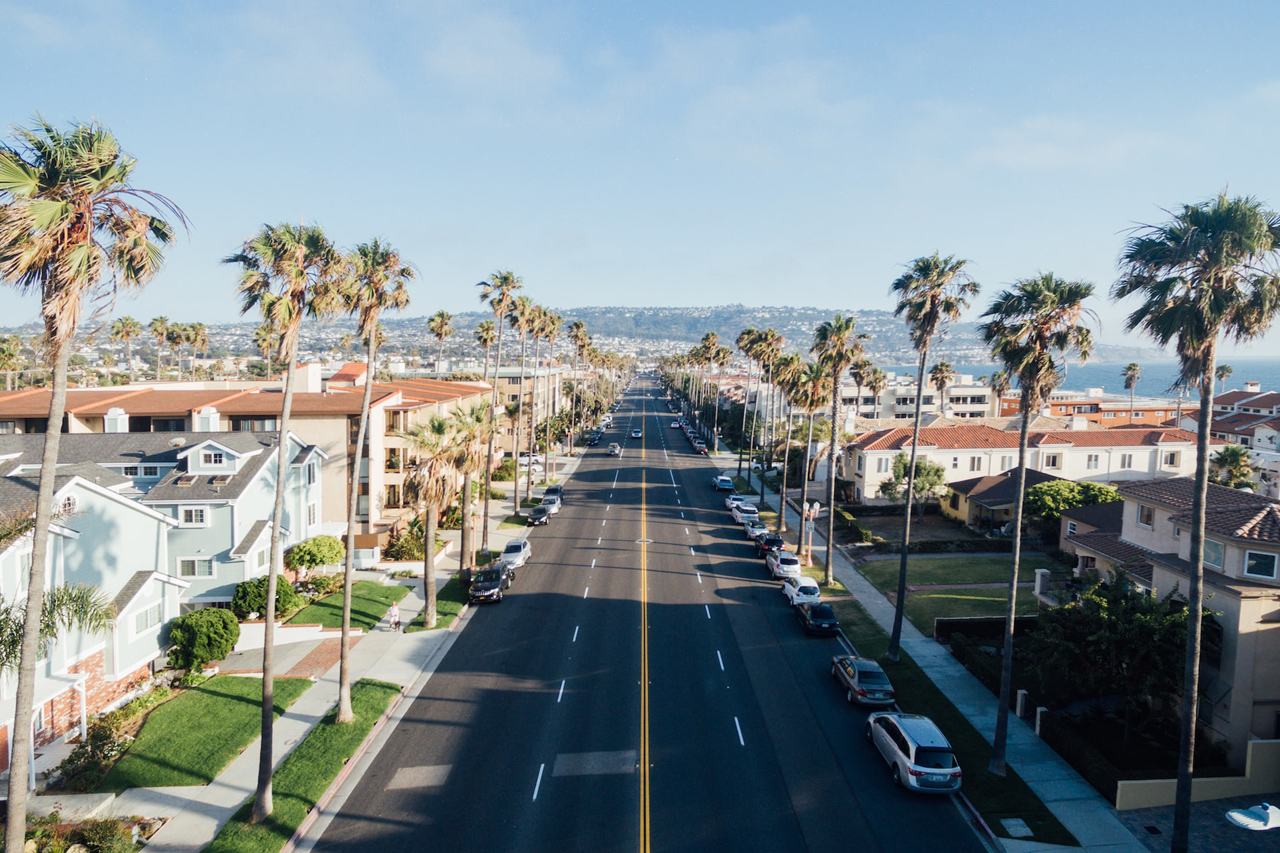 Elk Grove is a peaceful and expanding Sacramento suburb that lies in the state of California. It is the twenty-ninth most prominent city in the state, with a population of 173,370 and 36 component communities.
The city is known for its high quality of life and entrepreneurial spirit. It is also a town that strongly emphasizes family life and provides residents with enough opportunities.
The area's exceptional restaurants, award-winning schools, historic neighborhood, and many other attractions are well-known. It also has a strong business community that gives people who want to move here many job opportunities.
However, before you move to this place, we want to make you aware of a few of the challenges you might face after you get settled here. So, should you start getting ready to move here right away? Let's study the pros and cons of living in Elk Grove, California.
Is Elk Grove a Good Place To Live In? – A Big City With Small Town Roots
The Good Side
Elk Grove Is Close to Major Cities
Elk Grove's position makes it convenient for the state's major cities. Because of this, it is a preferable alternative to most of these places, where the cost of living is higher.
If you live in this city, you can get to Sacramento in about half an hour and reach the Bay Area in under two hours. With these cities nearby, you can take advantage of work opportunities in the most significant towns while living in a more peaceful and economic community such as Elk Grove.
The town's position also allows for convenient access to several transportation hubs, including two major freeways, the Sacramento International Airport, rail lines, and two ports.
It is also close to several national forests and parks. Most of these locations are easily accessible within one or two hours by car.
It Is a Secure City in the State of California
Elk Grove is not just one of the fifty safest cities in California but also one of the fifty safest suburbs of Sacramento. The town's crime rate is 33% lower than the national average, despite the state having a higher crime rate.
Suppose you are looking for a city to reside in the state. In that case, you should seriously consider this area because it prioritizes public safety, and the statistics support this assertion.
This town's violent crime rate is 42% lower than the average for the entire country. The crime rate has decreased by 7% over the previous year, making it safer than 52% of the cities in the country.
If you choose to make your home in this area, you have a meager 1 in 64 odds of becoming a victim of crime.
The Place Is a Melting Pot of Cultures
Living in this city, you will discover that the population of Elk Grove represents a vast range of cultural backgrounds.
The majority of residents of this town identify as White, followed by a significant number of Black residents and then a substantial number of Asian residents. It also contains a significant Hispanic population of 18.6% of the city's population.
Therefore, if you want to live in an area with many cultures and where you can learn from them, El Grove is the best spot for you to reside.
The City Has a Beautiful Natural Setting
This city is perfect for you if you're someone who appreciates being outside.
The beautiful natural scenery surrounding Elk Grove is one of its most notable advantages. The town boasts about 90 parks, encompassing over 700 acres of rich landscaping and recreational facilities. It includes playgrounds, picnic spots, skate parks, softball fields, and swimming centers.
The area is next to the Cosumnes River Preserve, Laguna Creek Parkway, and Stone Lakes Refuge. These places have wetlands, open spaces, walking, and riding trails, fishing, and watching birds.
Also, the town is home to the state of California's very first comprehensive and large-scale rain garden.
The Rain Garden Plaza is a beautiful, tranquil plaza with gardens that attract a variety of species and educate tourists on the need to protect natural resources. When you come to this location, don't forget to look at the works of local artists around the plaza.
The city of Elk Grove is surprising in many different ways. Living here is brilliant if you want to experience a unique city.
The Bad Side
Its Weather Is Unpredictable
The climate of Elk Grove is notoriously unpredictable, especially during the colder months.
Although it's not as cold as northern states or cities, living here in the winter is similar to a roller coaster ride since it has unpredictable weather. One moment it is bright and sunny, and the next, it is pouring rain.
Because of this, you can frequently switch your clothes or change them into different layers if you plan on spending time outside.
You can not do anything about this; thus, adjusting to the new circumstances is up to you.
The City Has Poor Air Quality
Wildfires are abundant in California, especially during the summer, as is generally known. Since Elk Grove lies very close to the city that suffers from wildfires, its air quality suffers significantly more than other cities and states in the United States.
Before you think about making this your permanent home, it's essential to know that even healthy people can have trouble breathing in the summer if they live here.
The poor air quality might also affect your way of living. If the air quality in the area is poor, it could not be in your best interest to spend time outside. On certain days in the late spring or summer, outdoor activities also might have to be canceled.
So when you live in Elk Grove, be ready for these possibilities.
Elk Grove Is Growing Rapidly
Living in this metropolis has the additional inconvenience of dealing with its constant traffic and crowding issues. Although its growth has brought in a lot of good jobs and new services, the city's infrastructure hasn't always kept up.
Even if the educational system is first-rate, building new schools takes time, and as a result, the resources of the current schools occasionally run out. The same is true for commercial districts and transportation networks.
As a result, some places are congested and crowded, while others could be further away from comfortable amenities.
What Is the Cost of Living in Elk Grove? – A Budget-friendly Northern California City
The Good Side
Elk Grove Is a Cheaper Alternative To Other California Cities
Although Elk Grove is not known for its low cost of living, it is significantly more affordable than most other areas in the state of California. This city's average cost of living is 15% lower than the average cost throughout the rest of the state.
This town's rates are far more reasonable than the housing costs in nearby places. The typical home price in this area is $564,100, which is less than the state average of $684,800.
Elk Grove is an attractive option if you're seeking an upscale yet still cheap city in California.
The Bad Side
It Remains a Costly Place To Live
Expenses are yet another issue to consider if you live in Elk Grove. Even though the cost of living in this city is slightly lower than the national average, it is still expensive for most residents.
Following a similar pattern as other adjacent California communities, the cost of living here is around 135% more than the national average.
This region's housing expenses are among the highest in the country, but they do not compare to those in the state's priciest communities. The average property price in this town is $564,100, which is significantly more than the national average of $291,700.
Aside from expensive housing, Elk Grove also has high taxes. Because this area is so expensive to live in, you can anticipate paying higher taxes than elsewhere.
When you move here, you'll pay 7.8% sales tax, higher than the US average of 7.3%, and 9.3% income tax, double the national average of 4.6%.
Aside from these levies, certain Elk Grove districts collect additional taxes. Poppy Ridge, Laguna Ridge, and East Franklin are among these Community Facilities Districts.
Each single-family residence pays between $800 and $1000 annually in property taxes. The districts use the funds for neighborhood-beneficial projects.
The main complaints of city residents are the high cost of living, high median property prices, and high taxes. But if you can afford the high cost of living, this is an excellent place to live because you can take advantage of all the amenities and opportunities the city offers.
Why Work in Elk Grove? – A Thriving Business District
The Good Side
The City Is Brimming With White-collar Jobs
Elk Grove is undeniably a city of white-collar workers, as 86.04% of the labor force is working in white-collar jobs, which is significantly higher than the average for all of the United States.
In general, it is a community that consists of people who work in professions such as sales, office work, and providing services. Working and living in this city, you will notice many people working in the office and administrative support, management, and sales occupations.
The fact that the area has a higher concentration of people who work in computer science and mathematics than 95% of the other locations in the US is also intriguing. These employees frequently work from home in white-collar, knowledge-based occupations.
Consequently, this city is ideal for you if you wish to operate in the industry mentioned above with a similar work environment.
Elk Grove Provides Many Business Prospects
Elk Grove is not only a community with plenty of white-collar jobs but also a fantastic area to launch a new business or relocate an established one.
Because of its robust historical expansion, the city has been home to many well-known businesses, which have, in turn, generated a substantial number of well-paying employment opportunities.
The household income of a resident of the area is $79,051, which is significantly more than the average annual household income in the United States, which is $53,482 a year.
Whether a job seeker or an entrepreneur, relocating to and working in this town is a wise decision.
The Place Has a Robust Labor Market
The city's job market is another advantage of settling down here full-time. Elk Grove has grown at an astounding rate for more than a decade. This growth has drawn numerous leading enterprises to the area, creating more excellent employment opportunities for its citizens.
Apple, which has a regional corporate headquarters in the Laguna West neighborhood of Elk Grove, and Kaiser Permanente, one of the nation's foremost healthcare providers, are among the top employers in the area.
Living here, you can also access Sacramento's burgeoning job market, which is 20 to 40 minutes distant, and San Francisco. Because of this, the city's job prediction is somewhat optimistic, with a growth rate of 37.3% over the next ten years—higher than the 33.5% US average.
When you are looking for work in this town, you should make sure that you give some consideration to some of the top employers in the city, such as Kaiser Permanente, Blue Shield of California, Intel Corporation, and UC Davis.
The Bad Side
It Is Difficult To Get a Well-paying Job
Even though there are many work options in the city, it can still be difficult for someone with a degree to find a full-time job in an area that pays well and is consistent with their schedule. It is an issue that faces many people living in California, and Elk Grove is not an exception.
Living in this town can be difficult to locate work that pays well because of its substantial growth over the past few years.
It is the reason why it is vital to get a job before relocating here; otherwise, you could not be able to find something that can compensate for the high cost of living that you will experience in the city.
Elk Grove is a fabulous suburban city for most people due to its convenient location and robust job market. However, it will not be for everyone, particularly those who prioritize price and clean air.
We hope you found this article helpful in determining whether Elk Grove is the perfect neighborhood for you. If you know other pros and cons of living in the area, let us know in the comment below.