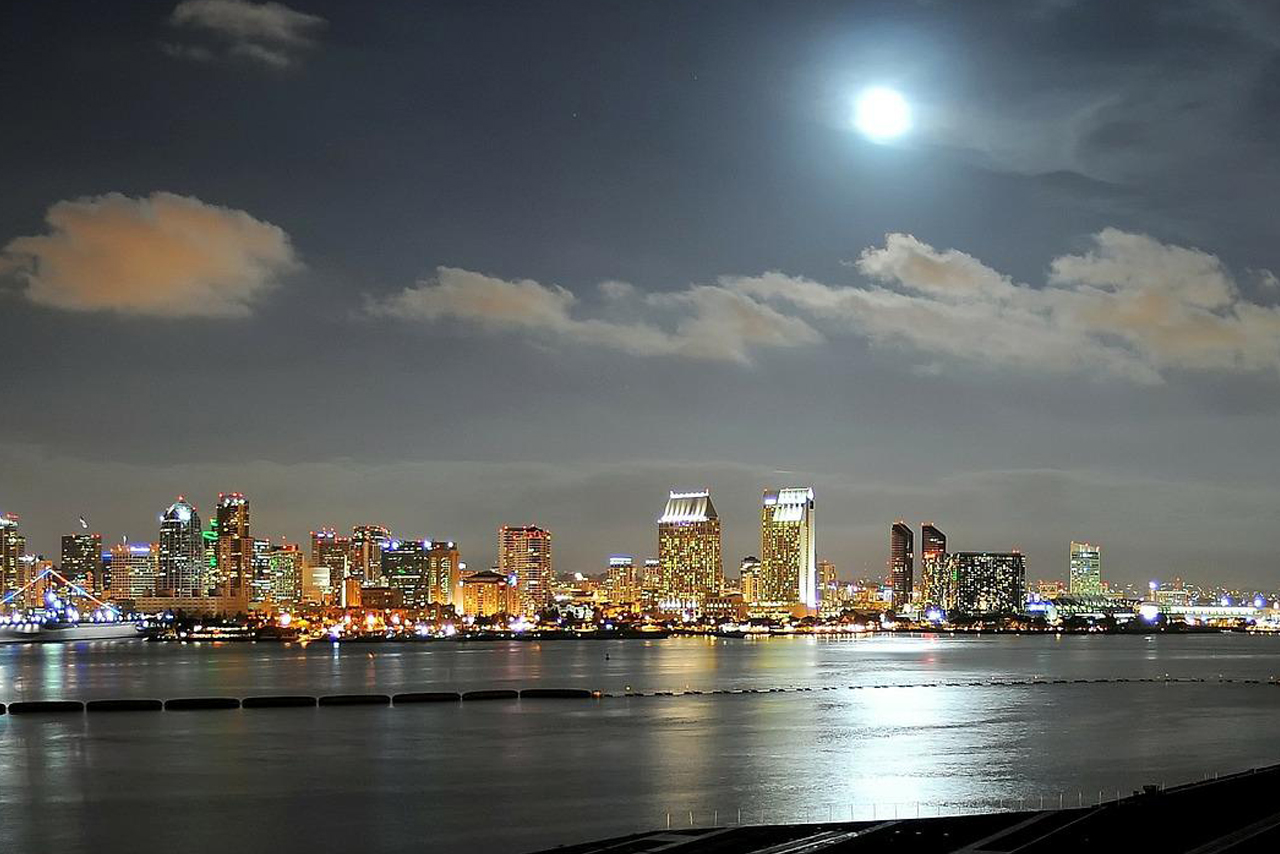 San Diego, located on the Pacific Ocean coast in Southern California, is a popular destination with a high quality of living. The city is also popularly known for its nickname, "America's Finest City."
As United States' eighth largest metropolis, San Diego attracts tourists worldwide because of its 70 miles long of remarkable beaches, lovely weather, and enchanting tourist spots perfect for all ages.
Going around the city without a guide will take your precious time due to its large land area. Hence, for those under 21, we put together a list of the 11 best things to do in San Diego that will leave you coming back for more.
1. San Diego Zoo
San Diego Zoo is a world-famous tourist destination in the city, with more than four million visitors yearly. This 100 acres zoo has various exhibitions representing different regions such as Africa, Arctic, Australia, Tropical, and more. These regions showcase the wildlife that is native to the area.
Besides being considered the top tourist attraction in San Diego, this zoo is a must-see because it houses more than 650 different species worldwide. Since the zoo classifies species according to the region they are native to, it gives its guests a better and more fulfilling educational experience.
San Diego Zoo provides a more effortless touring experience with its GPS-enabled map. Here, a cage-less encounter with your favorite animals awaits you. For the best experience, you should not miss out on riding the gondola lift or the zoo tour bus.
2. SeaWorld San Diego
Next on our list is San Diego's SeaWorld. After a trip on the safari, this tourist spot takes you to the mysterious world of marine life. SeaWorld San Diego is a world-class amusement park located in Mission Bay Park. It houses about 13,000 fishes, mammals, insects, birds, and reptiles in its nearly 200 acres area.
Oceanariums viewing, roller coaster rides, sesame street bay of play, dining, animal encounters, and shopping are among the many things to do in SeaWorld San Diego. They also provide animal care and rescue lectures to raise awareness on protecting marine life, further highlighting their commitment to conserving the natural habitat with numerous rescue and rehabilitation efforts worldwide.
SeaWorld San Diego is a family-friendly must-see tourist attraction. Recently, the amusement park opened its latest floorless dive coaster. SeaWorld San Diego's All-New Emperor is currently the highest, fastest, and longest dive coaster in all of California. It has 90 degrees plunge that soars up to 60 miles per hour which is an exciting ride you must not miss.
3. La Jolla Shores Beach
La Jolla Shores Beach is the best family-friendly beach located in San Diego's 70 miles beach. It also tops the list of the most popular beaches in the city. Millions of tourists per year visit this beach for a dip. People flock to La Jolla, especially during the summer season.
The dramatic coastline and picturesque views of La Jolla captivate beach lover guests who can't get enough of what the sea offers. The recreational activities you'll enjoy are tanning, snorkeling, scuba diving, kayaking, and, lastly, watching seals playing and sunbathing along the shoreline.
Your day under the sun won't be complete without taking surf lessons. North near Scripps Pier is the best spot for surfing in San Diego. Luckily, La Jolla's Surf Diva provides surfing lessons and camps for teens and kids interested in learning how to surf.
4. Old Town San Diego
Old Town San Diego is a famous and most visited park in the state. Located at 4002 Fort Wallace Street, San Diego, CA, this place is known as the "birthplace" of California. San Diego was the site of the first Spanish colony in California.
Get ready to travel back in time and discover California's rich history by visiting Old Town San Diego. This historic tourist destination is the perfect place to immerse yourself by exploring its historic buildings, blacksmith shops, art studios, and authentic Mexican restaurants. Old Town San Diego features the best recreation of the 1800s history of the area.
The Whaley House is a must-visit. However, it is not for the faint-hearted since the Travel Channel chooses this historic building as the most haunted house in America. Old Town San Diego is also the ideal place to buy souvenirs, with more than 40 shops to choose from in the area.
5. Belmont Park
San Diego's only beachfront seaside amusement park, Belmont Park, has the historic roller coaster ride to make you giddy with excitement. Belmont Park opened in 1925 and has since attracted millions of visitors each year. This amusement park also had one of the earliest salt-water pools globally.
Mission Beach's main attraction is Belmont Park. This area is complete with thrilling rides, fun-filled carnival games, excellent eateries, street shows, and its historic roller coaster and pool. Belmont Park's variety of activities will leave you spending more than half of your day.
This amusement park is famous not just because of its unique location, but its historic ride and pool is a one-of-a-kind experience. The Giant Dipper, its wooden roller coaster, is on the National Register of Historic Places. Its famed Plunge Pool, once the world's famous salt-water pool now contains freshwater, is still worth a dip.
6. Seaport Village
The history of Seaport Village dates back to 1978, built above the Punta de Los Muertos, which translates to "Point of the Dead" in Spanish. The owner opened the Seaport Village to the public two years after the complex's completion. To this date, it still caters to various guests spanning 14 acres of sightseeing activities to enjoy.
Seaport Village entertains visitors with 70 galleries, retail chains, and eateries with architectural styles ranging from Victorian to Spanish Revival. Other historic destinations surround the complex, such as the San Diego Convention Center, New Children's Museum, and the USS Midway Aircraft Carrier.
The Seaport Village is a perfect place to stroll because of its waterfront location. This place is also the Southern California Busker Festival's venue that happens in April. You would not want to miss witnessing the street performers showing nerve-wracking talents like juggling, unicycle, sword swallowing, and the likes.
7. Balboa Park
Balboa Park, also known as "City Park," is a historic and significant place in San Diego developed by the city leaders way back in 1868. The leaders in San Diego had envisioned creating a distinctive 1400 acre park that would serve its citizens and visitors for many years.
You can find several museums, greeneries, historical establishments, and gardens in this 1400 acre park. Balboa Park has a predominant Spanish-style architectural design that will take you back in time. As you tour the park, be prepared to admire its beautiful botanical gardens and ponds.
For those under 21, these sites will probably pique your interest: Museum of Us, Fleet Science Center, and Museum of Photographic Arts. You definitely should not forget to visit these sites if you are interested in photography, anthropology, movies, or science exhibits.
8. USS Midway Museum
You can find the 20th century's longest-serving aircraft carrier in the USS Midway Museum. Located in downtown San Diego, CA, at the Navy Pier, it served the country during the entire events of the Cold War until 1992. It is now a notable museum ship worthy of traversing in San Diego.
USS Midway Museum offers a self-guided audio tour to its guests in which 70 brave sailor narrates and leads guests throughout the journey. This legendary ship has more than 60 displays and 25 restored aircraft. The museum also participates in the country's annual 4th of July Celebration.
There are also several activities to enjoy in the USS Midway Museum. The place offers island tours, junior pilot programs, and many more. The most notable activity you don't want to overlook is the flight stimulators. With this, you can have a first-hand experience of the aviator's life on-board the USS Midway.
9. PETCO Park Tour
PETCO Park, built-in 2004, is one of the top baseball stadiums in the USA. Furthermore, it is also often referred to as America's number one ballpark. The city's baseball franchise plays at PETCO Park, the San Diego Padres. In PETCO, they boast dog-friendly viewing areas, so you won't have to worry about not bringing your pet with you.
San Diego native athletes that have attained prominence beyond the city are being honored here in PETCO. Local guides introduce the behind-the-scenes and history of the area as you take a tour. Also, feel free to gush over the Padres Hall of Fame and Breitbard Hall of Fame.
Nothing beats watching the San Diego Padres, the city's baseball pride, play in PETCO. As the area is full of energetic cheers, you can make a quick purchase from popular restaurant outlets inside the place. Some food selections such as pizza, tacos, and sashimi are available here.
10. Maritime Museum of San Diego
Including Maritime Museum in your itinerary will give you a more profound knowledge of San Diego's coastal life. Maritime Museum of San Diego, which opened in 1948, preserves the town's most extensive collection of historic maritime vessels.
Star of India, the oldest sailing ship globally, is in the Maritime Museum of San Diego. This museum displays ancient vessels such as submarines, steam-powered boats, and sailing vessels. On the bay tours available in the museum are the PCF 816 Swift Boat and the San Diego Harbor Pilot Boat.
Exploring the exhibits is already a fascinating experience even for youngsters. Nevertheless, to satisfy your nautical experience, you can set sail on one of the museum's boats. With a unique opportunity laid out, setting sail in the Official Tail Ship of California is an experience you will never forget.
11. San Diego Central Library
Rebuilt in 2013, San Diego's Central Library has a modern architectural touch which helped it earn many awards. San Diego's Central Library is well known for its metal lattice dome, making it easy to spot. The library features a 1,200 reader seating capacity, auditorium, meeting rooms, 407 computer stations, gallery spaces, and 22-wifi enabled study areas.
It may sound like a standard library with an impressive structure. Yet, San Diego Central Library has the second-largest collection of baseball memorabilia globally. You can also discover many of San Diego's culture and traditions in this library.
Located on the ninth floor is the Central Library's Special Collections Center. The Marilyn & Gene Marx Special Collections Center gives you a better visualization and understanding of the city's significant history and culture.
San Diego's tourist destination is not only limited to its mile-long beaches. The metropolis caters to different kinds of people regardless of age. With the city's continuous effort to preserve its historical and natural resources, tourists will enjoy their vacation to San Diego.
Did this article inspire you enough to make the trip to San Diego? Are there any places or activities you might want to add to the list?
We are excited to read your comments below. Let us explore and discover more of "America's Finest City."