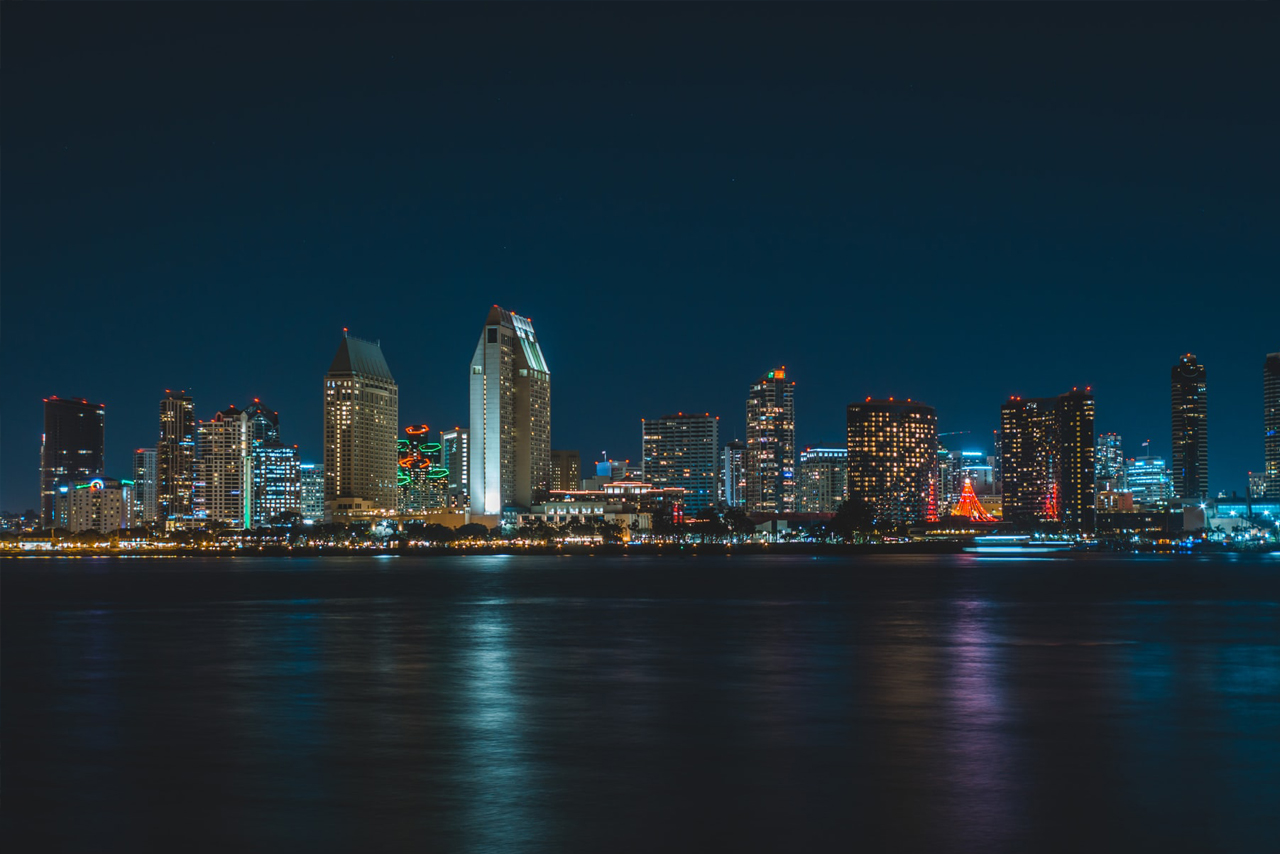 Friendly community, bountiful job market, and easy-to-navigate highways make San Diego the best place to live. In contrast, Anaheim is a multicultural city with lesser prices, but safety and economy are below San Diego's.
Anaheim's vibe appeals to seniors who want to spend their days in solitude. Flocks of visitors also visit this city every year due to its famous Disneyland and other leisure activities to explore.
With an hour and thirty-two minutes drive from Anaheim, you'll arrive in San Diego. This city is known as "America's Finest City" because of its friendly residents, laid-back atmosphere, and abundant economical options.
San Diego and Anaheim are among California's best metropolises. However, comparing the two, San Diego has more pros to offer than Anaheim.
What are the Pros and Cons of living in San Diego vs. Anaheim?
San Diego has close-knit neighborhoods with easy-to-navigate highways, but parking space is a problem. Contradictorily, Anaheim is known for its diversity and is less pricey yet suffers fewer job options.
Living in San Diego
Pros
Easy to navigate highways

Anaheim and Los Angeles are some of the metropolises in California with the country's worst traffic.

San Diego isn't ideal, but the highways are easier to navigate. Because there aren't as many surprising events, your commute is somewhat predictable on most days.

In addition, San Diego has a carpool lane. The town's carpool lane helps people get to work on time and avoid traffic jams.

If you choose to reside in the downtown area, the city's public transit system is convenient.

Better job market than Anaheim

The job market in San Diego is thriving for most industries, which means you'll have a better chance of finding work. San Diego does not rely heavily on one sector compared to Anaheim.

Moreover, your chances may be slightly better if you work in leisure, healthcare, military and defense, manufacturing, hospitality, and transportation.

Before the pandemic, San Diego boasts an unemployment rate of only 3.2%. The unemployment rate rose because of the pandemic. Nevertheless, the city boasts much better employment than Anaheim.

Scenic beaches

San Diego is home to one of the most scenic beaches in California. Because of the city's proximity to the beach, walking at the shoreline in the early morning is more accessible. Its 70 miles of coastline will be your next favorite.

You can also go surfing, sunbathing, and swimming anytime without mind the traffic and travel hours. As a result of this advantage, you'll notice that this city has a calmer atmosphere than LA to the north.

Top-ranking schools

San Diego's public schools are among the best in the country, with five school districts ranking in the top 30 in the state.

Enrolling your children in any school in San Diego will ensure an excellent and well-rounded education.

Several prestigious universities, including Point Loma Nazarene University, Cal State San Marcos, and San Diego State University, are in San Diego. These schools offer a diverse range of undergraduate and graduate programs.

Close-knit neighborhoods and a laid-back lifestyle

San Diego is known for its laid-back lifestyle. Youngsters admire the city's various nightlife options, while senior citizens enjoy the town's accessibility to several activities.

Besides San Diego's easy-going lifestyle, the city has many unique neighborhoods. The neighborhoods in this metropolis are close-knit, and residents are friendly.
Cons
Parking issues

Most San Diego homes possess at least one vehicle. Many residents ride motorcycles, scooters, or bikes instead of cars because of the city's parking issues.

Finding a suitable parking place might appear to be an impossible chore. You may also be required to pay for the parking space since free parking spots are scarce.

Expensive costs

Like many other California towns, San Diego does not have a low cost of living. It ranked fifth among the most expensive metropolis to live in the USA.

Living in San Diego is expensive, from eating out to renting or buying a property. It is also more than 5% more costly than Anaheim.

San Diego's monthly house rent is more than $2,000, whereas its median house price is around or more than $643,104. The closer you live to the seaside, the more expensive your home is.
Living in Anaheim
Pros
More affordable than San Diego

Both Anaheim and San Diego are in California. However, Anaheim is a more affordable city than San Diego.

Anaheim prices are 52.2% higher than the national average. Despite the city's high cost of living due to its tourism industry, San Diego is still much more expensive.

San Diego's living cost is more than 5% higher than Anaheim's.

Magnificent schools

Young families can enroll their children in various magnificent schools in Anaheim. Fairmont Preparatory Academy is among Anaheim's 74 public and private schools.

California's and America's 11th best high school, The Anaheim Union High School District's Oxford Academy, is in Anaheim.

Disneyland – "The happiest place on Earth."

Walt Disney saw only one theme park built: Disneyland Park. Anaheim is home to this theme park known as "the happiest place on Earth." The Anaheim Disneyland Resort is a fantastic place for adults and kids to explore.

Disneyland Park embodies a peaceful and nostalgic sense. The theme park is large and small, entrenched in its creator's legacy.

Sleeping Beauty Castle, Mickey and Minnie Mouse, and the other Disney characters symbolize various adventures, attractions, and performances at Disneyland Park.

Diversity

If you are looking for a multifaceted community, Anaheim is the place. This metropolis is among the most diverse city in America. Spread throughout the city are malls, residential projects, and historic areas.

Residents admire others' creativity and inventiveness. Besides this, Anaheim offers a broad spectrum of cultural and ethnic diversity.

Anaheim GardenWalk is one of the city's numerous music venues, offering diverse music choices.

Other leisure activities to explore

Anaheim is a dream come true for anyone who enjoys having a good time everywhere they go. Disneyland is the city's most well-known attraction.

Besides Disneyland, Anaheim also offers world-class shopping, bustling nightlife, and various entertainment alternatives.

Once you've settled here, here's a list of the most fantastic Anaheim attractions to visit:
Oak Canyon Nature Center
Adventure City
Muzeo Museum and Cultural Center
Yorba National Park
Angel Stadium
Knott's Berry Farm
Cons
Fewer job options than San Diego

In December 2021, Anaheim had an employment rate of 4.30%, which is more significant than San Diego's 4.00% rate.

The higher the unemployment rate, the fewer the employment opportunities. Comparing both California cities, Anaheim has fewer job options than its counterpart.

Anaheim has a bustling tourism sector, making it the city's top source of employment. Yorba National Park, Honda Center, and the world-famous Disneyland are just a few of the area's many tourist attractions.

Nevertheless, this heavy reliance on tourism has its consequences. Due to Covid-19, the tourism industry has struggled, resulting in a higher unemployment rate.

Lesser transit options and car dependency

Because Anaheim has fewer transit options, public transit may be challenging to get around the city.

Driving in Anaheim is a pleasurable experience. However, there is a possibility that rush hour would be congested. The city is car-dependent, with a small land area contributing to traffic congestion.

If you plan to drive a car around Anaheim, you should know the major highways.
Anaheim or San Diego – Which is more expensive?
Living cost in San Diego is 5.2% more expensive than in Anaheim. Thus, living expenses in Anaheim such as groceries, housing, food, utilities, and transportation are more affordable. However, health-related costs are 7.2% cheaper in San Diego.
| | | |
| --- | --- | --- |
| Living expenses | Anaheim | San Diego |
| Housing | 257.1% | 279.1% |
| Food & Groceries | 102.5% | 109.7% |
| Health | 95.9% | 89.0% |
| Utilities | 97.4% | 102.8% |
| Transportation | 118.0% | 120.2% |
Data is 100 = US National Average
> 100 means more expensive than the national average
< 100 means cheaper than the national average
Housing
Housing expenses in San Diego are 8.6% higher than in Anaheim. The median house value in San Diego is now $817,185 compared to Anaheim's median house price of only $571,528.
Food & Groceries
Food and grocery prices are lower in Anaheim. One head of lettuce in Anaheim is only $1.17, compared to San Diego's $1.61.
Health
Health-related expenses in Anaheim are higher. The price for cold medicines good for one week can cost you $8.2 in Anaheim. Meanwhile, healthcare costs in San Diego are 7.2% cheaper than its counterpart.
Utilities
San Diego's utility fees are more costly than in Anaheim. The monthly utility bill for a family in Anaheim can only cost you around $143.00, while $167 in San Diego.
Transportation
San Diego's transportation fees are marginally more costly than Anaheim's. One liter of gasoline in Anaheim is only $0.93. Whereas in San Diego, it costs $1.17.
Is Anaheim bigger than San Diego?
San Diego's land area is 7.32 times bigger than Anaheim's. Additionally, the city has lower unemployment and is more than nine times denser.
As of 2022, San Diego has a land area of 372.4 mi² with a denser population of 3,295,000. In contrast, Anaheim has a population of only 350,986, with an area size of 50.88 mi².
Comparing both California cities' unemployment rates as of December 2021, San Diego boasts a 4.00% rate. On the other hand, Anaheim has a 4.30% unemployment rate higher than San Diego's.
Anaheim's high unemployment rate may be due to the ongoing pandemic. The city's dependency on its tourism affected its economy, leading to a weaker job market.
Thus, San Diego is denser, more prominent, and has a more substantial economy than Anaheim.
Is San Diego safer than Anaheim?
The crime index in Anaheim is 53.24, whereas San Diego has a much lower crime index of 37.05. Furthermore, the latter has a higher safety scale; hence, San Diego is safer than Anaheim.
There is a massive difference between Anaheim and San Diego's crime rates.
In terms of safety scale, San Diego has 62.95, whereas Anaheim has a much lower safety scale of only 46.76.
There is one in 39 possibilities that you'll be a victim of property crime in Anaheim. Meanwhile, chances are only one in 55 in San Diego.
You will most likely become a property crime victim in Anaheim compared to San Diego. Citizens in San Diego also enjoy a moderate to low crime rate.
Hence, San Diego is a safer city than Anaheim.
Is Anaheim hotter than San Diego?
San Diego has a lower annual average peak temperature of 77°F with shorter sunny days. Conversely, Anaheim has a more significant average yearly maximum temperature of 85°F. Anaheim is, thus, hotter than San Diego.
Regarding average annual sunny days, Anaheim has longer sunny days of 280. Contrastingly, San Diego only has 146 sunny days annually.
San Diego experiences a brief, warm, dry, and clear summer season. Meanwhile, winters are long, chilly, and partially cloudy.
The temperature in the city is usually around 50°F to 77°F. With temperatures rarely plummeting below 44°F or rising past 84°F, San Diego enjoys a comfortable and cooler climate yearly.
Contrastingly, Anaheim typically experiences a year-round temperature of 46°F to 85°F. Temperatures in Anaheim seldom descend below 39°F or soar beyond 94°F.
The winter season in Anaheim is long, harsh, and gloomy. In contrast, Anaheim's summers are short, hot, and dry.
As a result, Anaheim is hotter than San Diego.
Is Anaheim better than San Diego?
San Diego is a safe laid-back city with a flourishing economy and charming beaches. Contradictorily, Anaheim's tourism industry is its main strength but is less secure. Therefore, San Diego is better than Anaheim.
California is an expensive state in the USA. Nevertheless, the quality of living and prices differ in each city.
San Diego is more expensive than Anaheim. Despite this con, residents in the city enjoy a high quality of life. The metropolis has top-notch schools, safe neighborhoods, cooler temperatures, and a low unemployment rate.
On the contrary, Anaheim's cost of living is lower than its counterpart. Nonetheless, safety and job market are incomparable to San Diego's. Anaheim has a higher unemployment rate, a hotter climate, and traffic congestion.
Therefore, San Diego is better than Anaheim.
San Diego versus Anaheim – Where do you consider moving? Let me know your thoughts below.