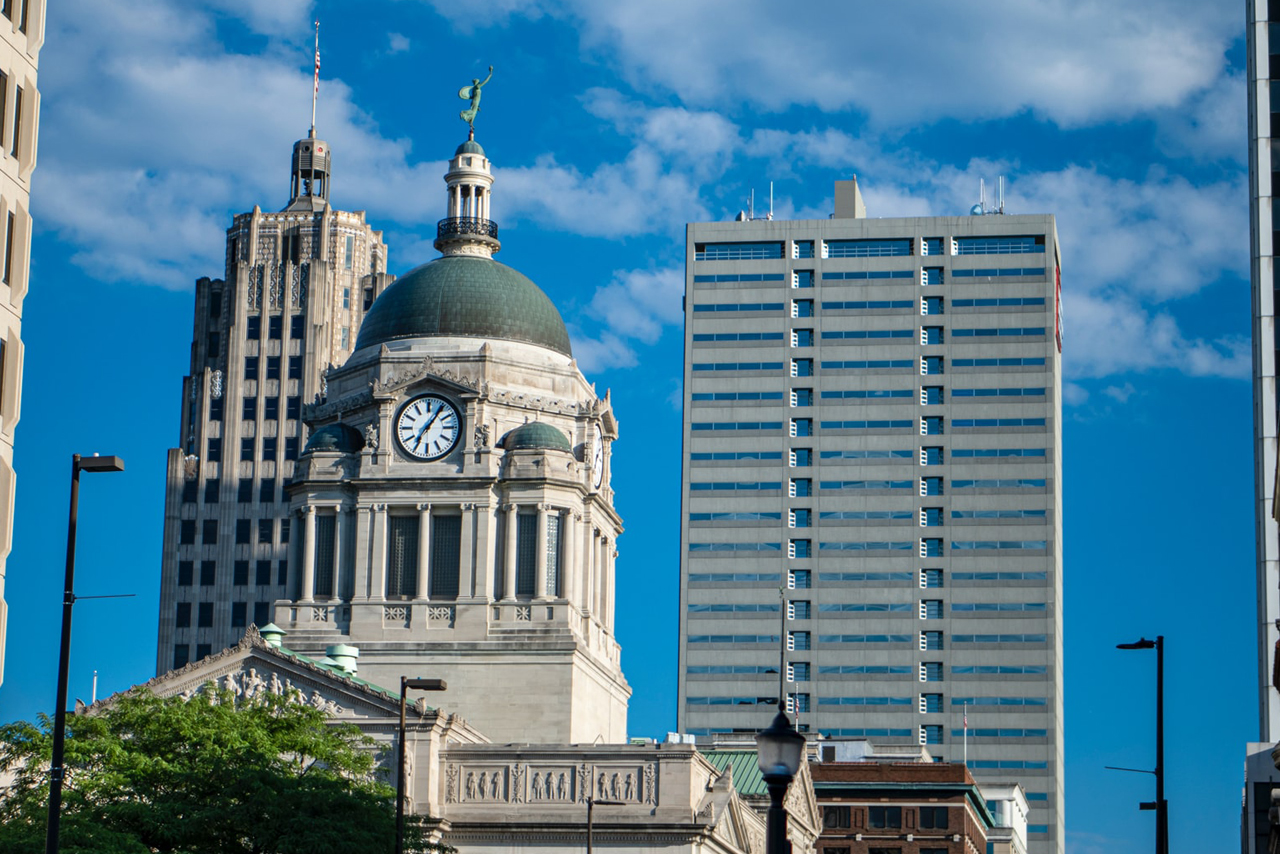 Affordable living expenses, the job market, and friendly locals make Fort Wayne the best place to live in the USA. In contrast, Anaheim is an expensive city with fewer job opportunities than Fort Wayne.
From its major employer to its renowned residents who once resided in this region, Anaheim is a cosmopolitan city that never fails to amaze.
Fort Wayne is home to one of Indiana's largest metropolitan regions. Recreational attractions, artistic and cultural programs, housing possibilities, and a thriving downtown combine to make it among the most livable city in the country.
If you are looking for a city with better quality of life, Fort Wayne offers this better than Anaheim.
What are the Pros and Cons of Anaheim vs. Fort Wayne?
Fort Wayne has friendly citizens that enjoy a robust job market and a short commute, but floods and tornadoes happen. Contrastingly, Anaheim is among the most diverse city yet is way more expensive than Fort Wayne.
Living in Fort Wayne
Pros
Robust job market

The unemployment rate in Fort Wayne is 1.2%, lower than the national average. Fort Wayne also has a way more healthy job market than Anaheim.

Due to significant investments from firms like BAE Systems and General Motors, the region has experienced tremendous job development.

Fort Wayne's top employers are Parkview Health System, Lutheran Health Network, Lincoln Financial Group, and General Motors.

Residents benefit from Indiana's 3.4% flat-rate individual income tax, which is among the lowest among states that collect it.

Second-cheapest city in the USA

Living expenses in Fort Wayne are 8% cheaper than the national average. It's also the second-cheapest location to live in the country.

Fort Wayne has a median family income of $48,000 and a median house value of $110,600, making it a fantastic place.

Recreational activities and entertainment

Residents have much to do with three minor league sports teams, 15 museums and art galleries, 86 public parks, a zoo, orchestra, yearly events including the Johnny Appleseed Festival, Three Rivers Festival, and Indiana University-Purdue University Fort Wayne.

Turn to the Mad Ants, an NBA D-League team based in Fort Wayne, where fans can see up-and-coming basketball players for as low as $11 per game.

The neighborhood also hosts several enjoyable events, particularly in the fall. The Fort Wayne Museum of Art, many local art galleries, a handful of miniature museums, and numerous public art pieces are available to art lovers.

You can also visit the Foellinger-Freimann Botanical Conservatory for some inspiration.

Short commute

Because 58% of the workforce resides within 10 miles of their office, Fort Wayne is an accessible city. Commuting takes an average of 21.1 minutes.

For individuals who currently commute in a coastal city like New York or San Francisco, this often means reclaiming hours of their week. Newcomers may deal with substantially less stress daily.

Friendly citizens

Those that move to Indiana will rave about how nice it is. Indiana prides itself on being one of the friendliest states in the country.

Newcomers may be surprised by the inhabitants' enthusiasm to wave and engage with strangers. After only a short period, people frequently feel right at home.
Cons
Icy winter season

The coldest months of the year in Fort Wayne are January and February, with average highs of 32°F and lows of 17°F and maximum temperatures of 36°F and lows of 20°F, respectively.

The average annual rainfall is 38.26 inches, while the average annual snowfall is 34 inches. You should have a nice rain jacket and snow boots if you reside in Fort Wayne.

Floods and tornadoes

Fort Wayne has a tornado index of 242.94, which is higher than the national average of 136.45 and floods. In an emergency, you and your family, housemates, and loved ones should have a plan in place.
Living in Anaheim
Pros
Center Street Promenade

Consider walking around the Center Street Promenade if you're planning a wonderful romantic evening with your sweetheart and looking for the top things to do in Anaheim for couples. This destination has artisan-inspired eateries, elegant stores, and other great places for a romantic date.

Spend the day wandering along the Center Street Promenade with your loved one, making new memories.

While sipping a cold beer, you may explore the numerous cafes and sample meals such as handcrafted European-style pastries, vegan delights, and savory entrees.

Beer scene

The Unsung Brewing Company is a popular destination for both residents and visitors.

Take your significant other or pals on an excellent bonding experience at the award-winning Unsung Brewery Company while enjoying a beautiful afternoon. This brewery has a unique superhero motif that will keep you engaged and delighted.

At the Unsung Brewing Company, you may rest your feet for a few hours. This brewery is the perfect spot to chill after a day of traveling and sightseeing by spending time with your friends and sampling a variety of superhero-themed beers.

Most diverse city in the USA

Anaheim was ranked third among the most economically diversified towns in the United States. The metropolis has a 96 out of 100 diversity score and is much more varied than other US cities.

Southwest of Anaheim's formal boundaries is the city's most diverse district. Anaheim's northern sections have the least.

Over half of the city's population is Latino, and they own more than one out of every five businesses. Anaheim has the highest population density in Orange County and is home to a diverse ethnic community with growing political clout.

Captivating live shows

The City National Grove is a popular live music venue in the city. This area has a seating capacity of around 1,700 people and is conveniently near many other famous attractions.

A trip to the City National Grove is a terrific choice when it's rainy or chilly outside, and you don't want to spend the day at an amusement park or sightseeing around the city.

At this cutting-edge theater, you'll be able to see breathtaking performances that will leave you speechless. Jamie Foxx, Air Supply, and Bob Dylan are just a few well-known performers who have played on its stage.

Prepare to be wowed by the City National Grove's exciting live entertainment. You can see comedians, prominent celebrities, local talents, bands, and other performers depending on when you visit.

Parks

Besides theme parks, Anaheim also has various natural parks, such as Pearson Park, Oak Canyon, Nature Center, and Yorba National Park.

Pearson Park is a lovely urban park that many people enjoy because of its family-friendly facilities and recreational opportunities.

The Oak Canyon Nature Center has a variety of outdoor activities for you to enjoy. Hiking routes of varying difficulty, photographing the magnificent terrain, studying the natural fauna, and more are just a few examples.

The Santa Ana River runs through Yorba Regional Park, which spans 140 acres. Visitors looking to stretch their legs and take in the views will find a breath of fresh air at this urban park.
Cons
Way expensive than Fort Wayne

In comparison, Anaheim is over 92% more expensive than Fort Wayne.

If you want to save money, Anaheim is not the place to reside. Several visitors worldwide flock to the city because of its attractiveness, explaining its high cost.

It is less expensive than London, Los Angeles, and New York City, among other major US cities. Regardless, Anaheim is way more costly than Fort Wayne.

Higher unemployment rate than Fort Wayne

Anaheim has a thriving economy but is not at par with Fort Wayne's. The latter's job market is one of the strongest in the United States.

In December 2021, Anaheim had a 4.30% unemployment rate. Contradictorily, Fort Wayne has a meager unemployment rate of only 1.2%.

The pandemic negatively influenced the tourism industry of Anaheim. Thus, explaining the high unemployment rate of the city. With the restrictions slowly softening, the tourism industry might hopefully flourish in the next few months.
Anaheim or Fort Wayne – Which is more expensive?
Fort Wayne has an affordable cost of living. Expenses such as housing, food, health, groceries, utilities, and transportation are cheaper in Fort Wayne. In comparison, it is 92.9% more expensive to live in Anaheim.
| | | |
| --- | --- | --- |
| Living expenses | Anaheim | Fort Wayne |
| Housing | 257.1% | 58.4% |
| Food & Groceries | 102.5% | 91.4% |
| Health | 95.9% | 79.7% |
| Utilities | 97.4% | 90.7% |
| Transportation | 118.0% | 81.5% |
Data is 100 = US National Average
greater than 100 means more expensive than the national average
lesser than 100 means cheaper than the national average
Housing
The cost of housing in Anaheim is 340.2% more costly than in Fort Wayne. The median house value in Anaheim is $571,528. In comparison, Fort Wayne has a median house price range of $242,206.
Food & Groceries
Fort Wayne's food and grocery prices are lower. 1kg of white rice in Fort Wayne is only $4.59, compared to $6.06 in Anaheim.
Health
Health-related expenses are 20.3% more expensive in Anaheim compared to Fort Wayne. In Anaheim, a doctor's appointment costs $108. Contrastingly, it only costs $91.9 in Fort Wayne.
Utilities
The utility fees in Fort Wayne are cheaper than in Anaheim. A 60 Mbps or more internet plan in Anaheim costs $69.50 compared to Fort Wayne's $49.33.
Transportation
The transportation costs in Anaheim are higher than in Fort Wayne. A monthly transit pass costs $69.00 in Anaheim, whereas it only costs $45.00 in Fort Wayne.
Is Anaheim bigger than Fort Wayne?
Fort Wayne is 2.18 times more significant geographically and less dense than Anaheim. Compared to Anaheim, Fort Wayne has a much lower unemployment rate. Thus, Fort Wayne has a more robust economy and less crowded areas.
Fort Wayne has an area size of 110.8 mi² as of 2022, with a population of only 343,000. At the same time, Anaheim is geographically 50.88 mi² only, with a denser population of 350,986.
Aside from geographical area size, it is crucial to compare the job market of both metropolises. As of December 2021, Anaheim has a 4.30% unemployment rate, whereas Fort Wayne has a 1.2%.
Fort Wayne offers a more substantial and bountiful job market than Anaheim.
Thus, Anaheim has a denser population, but Fort Wayne boasts more job opportunities and is less populated.
Is Fort Wayne safer than Anaheim?
Fort Wayne has a higher safety score of 56.53. At the same time, Anaheim has a lower score of 46.76. Furthermore, Fort Wayne boasts a lower crime value than Anaheim, making Fort Wayne a safer town than Anaheim.
Anaheim has a higher crime value of 53.24 than Fort Wayne's 43.47. In addition, Fort Wayne has a higher safety score than its counterpart.
In Anaheim, the risk of being a property crime victim is higher; it is one-in-39. The stakes in Fort Wayne are lower, with only one-in-43 possibilities.
Therefore, Fort Wayne is a safer town than Anaheim.
Is Anaheim hotter than Fort Wayne?
Fort Wayne has a peak temperature of 84°F with a shorter summer season. Contradictorily, Anaheim has a more extended summer season with a somewhat higher maximum temperature of 85°F. Anaheim is, hence, hotter than Fort Wayne.
In Fort Wayne, the summers are hot, the winters are cold, snowy, and windy, and the weather is partially cloudy throughout the year.
Temperatures in Fort Wayne usually vary from 19°F to 84°F, with temperatures seldom dropping below 1°F or going over 91°F all year round.
Winters in Anaheim are long, complex, and gloomy. On the other hand, summers are brief, hot, and dry. The temperature in Anaheim varies from 46°F to 85°F throughout the year. Furthermore, temperatures seldom fall below 39°F or rise above 94°F.
Anaheim experience a warm climate from mid-June until the end of October. The city has a higher annual average of 280 sunny days.
On the other hand, Fort Wayne has a lower average of 182 sunny days. Warm climates are shorter than Anaheim's, from June until mid-September.
Hence, Anaheim is slightly hotter than Fort Wayne.
Is Anaheim better than Fort Wayne?
Fort Wayne is way better than Anaheim. The metropolis boasts a more prosperous economy and affordable prices. On the contrary, Anaheim is a beautiful city with various attractions but less safe and high expenses.
Fort Wayne draws many people because of its inexpensive living costs, including below-average housing, transit, and grocery expenditures. However, you might feel that the city's natural disasters are disappointing.
Despite the natural disasters, Fort Wayne is a fantastic city in the USA. The town is safer and offers many work opportunities to its citizens.
On the contrary, you can never get bored in Anaheim. The city's parks, brewery, diversity, and entertainment attractions mesmerize people to move to Anaheim.
Nevertheless, compared to Fort Wayne, Anaheim is less safe and expensive.
Therefore, Fort Wayne is better than Anaheim.
Fort Wayne versus Anaheim – Where do you consider moving? Let me know your thoughts below.