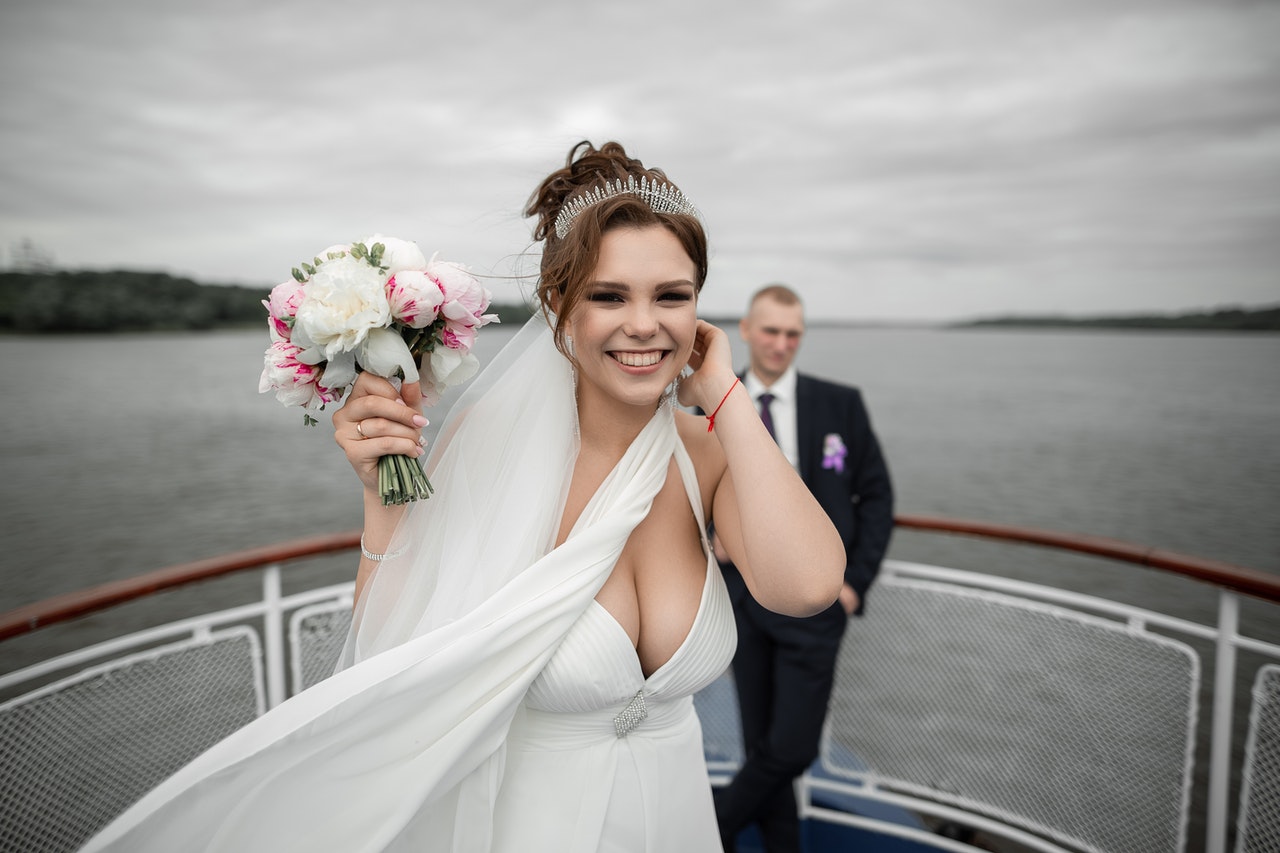 Couples going on cruises have enough options to last them a lifetime—one of the most popular destinations in Australia and New Zealand. The Caribbean is also as popular as Southern Asia. Or why not cruise your way to Hawaii?
Sailing on a cruise is an amazing way to see places and bond with your partner simultaneously.
Cruises can provide you with many benefits. You get all the amenities, relaxation, and entertainment. You get to bond with your loved ones. And at the same time, you also get to discover new destinations.
Speaking of which, what then are these destinations?
The best cruise destinations are those that provide you and your partner with numerous activities. Of course, we are also factoring in your interests.
That's pretty much important.
Anyway, here are 12 of the best cruise destinations you may want to explore.
Australia and New Zealand – Cruising Down Under

Australia and New Zealand lie next to each other geographically. And yet, there are so many different activities you and your partner can do here.

The Sydney Opera House is in Australia. New Zealand has all the amazing sceneries.

It helps a lot that both are English-speaking countries. And it also helps that they have enough wineries to last you for decades. Plus, dining in these two countries is world-class.

You can go shopping in major cities. You can also spend your time away in small towns.

What I like about these two countries is the coast. Both countries have that.

Cruise lines sail from Australia to New Zealand at about US$85 per person per night. This is available with P & O Ship. Carnival is a little bit more expensive at US$112 per person per night. Celebrity is at US$139 per person per night.

But no matter, because if you love the water as much as I do, this is the way to do it.

French Polynesia – Adventure in the Islands

This destination is a bit more underdeveloped compared to the popular ones. The French Polynesian territories may be a bit rugged. But they are perfect for adventures.

When in this region, you could visit paradise islands like Tahiti, Bora Bora, and Raiatea. Taha'a and Huahine are also great islands to swing by.

French Polynesia gives you enough diving and snorkeling spots to fill your schedules. But if diving is not one of your hobbies, you can laze your day away at one of their famous beaches.

Cruising to French Polynesia costs an average of US$100 per person per night. The thing, however, is that most cruise ships have about 15 to 17-night cruises available.

Also, you need to consider that these cruise ships usually sail from either Sydney in Australia or Hawaii. If you are from the mainland, add your plane tickets to either Sydney or Hawaii.

South Pacific – A Magical Cruise

This destination is closer to Australia and New Zealand.

The South Pacific islands are beautiful and almost always have great weather.

The Cook Islands is magical.

There are also many activities to do. There will always be rich cultures to immerse yourselves into.

The South Pacific is not for everyone. But if you find a beach and island getaway romantic, this is perfect.

And since most of these islands are remote, expect always to have the beach to yourselves.

You may think this is perfect, but this beautiful destination comes with a price. Expect to pay around US$500 per night.

Seychelles – Cruising to the Wildlife

There are cruise ships bound for the island of Seychelles in the Indian Ocean.

Seychelles is an island of white sandy beaches and endless adventures. Add to that; the island also boasts amazing Wildlife.

Seychelles is perfect for hiking, snorkeling, and loads of rich culture.

Visit the islands of Cousin, Aride, and Mahe. St. Pierre, Curieuse, and LaDigue are also famous destinations in Seychelles.

A cruise going to Seychelles can be as cheap as US$650 for a five-night cruise. Depending on the cruise line, the cost can be as expensive as US$1,700.

Hawaii – Cruising through the USA

Dreamy and beautiful, going on a cruise to Hawaii is a must for couples.

Here, you get to have that romantic getaway without ever leaving the US. There are tons of reasons to go to Hawaii.

First, you don't even have to change your money to another currency. Hawaii is also composed of many islands. This provides you and your partner with many options to choose from.

Finally, Hawaii has many foreign cultures combined with an American flavor. It feels like you're on vacation but not far enough from home.

The prices of a 14-day cruise to Hawaii depend on the cruise line. The costs can be anywhere from US$1,200 to as much as US$5,000. Sometimes, it can even be more.

Greece or Turkey – A Mediterranean Love Affair

The eastern parts of the Mediterranean have a lot of beautiful destinations. You may choose to go the popular routes like Italy and Spain. But aside from these two famous countries, Greece and Turkey also deliver when it comes to romance and activities.

Combine ancient history with beaches and a bountiful nightlife. The cuisines are world-class. The culture is rich.

There is no better way to explore Greece than getting on a cruise ship.

Sail through the peak season and pay around US$800 to US$1,200 for a seven-night cruise. During Off-season, it can go down to as low as US$450.

Alaska – A Cruise to the North

You and other people may not know it, but there are cruise ships that go to Alaska.

Here, you go on a cruise without ever leaving the US.

Cruise ships always sail to Alaska during summer. And it's a perfect way to get out of all that heat. Because Alaska, even during summer, is cool.

Alaska has all the beauty of the North. You will get to see the scenery while having your dinner on board the ship.

Once in Alaska, local restaurants serve the freshest of their cuisines.

When it comes to activities, you and your partner can also discover the Alaskan wilderness. But always make sure to be careful.

Costs during the off-season can be as low as US$300 per person per night. But during the peak months, rates start at US$500. It can go to as much as US$5,000 per person for a seven-day cruise.

Barcelona – Say Hola to Barcelona!

There are many cruise ships whose routes pass by the Western Mediterranean.

Most of these ships start sailing from Barcelona. They also end their sail in the same city.

The cruise also drops by Genoa, La Spezia in Italy, and St. Tropez in France. If you have not been to Europe yet, this is your best bet to visit multiple destinations in one vacation.

Most cruise ships that sail to and from Barcelona are pretty short, with three to five-night sails. Per person, rates can be anywhere from US$400 to as much as US$500.

The Caribbean Islands – An All-Year Cruise

I know this is one of the most popular destinations when it comes to cruise ships. And yes, the popularity is for a good reason.

The islands of the Caribbean are beautiful. You can travel in summer or even in winter. Plus, most of these destinations, while Latin American, also speak English.

Some of the notable islands here are the Bahamas and the US Virgin Islands. But you can also go to other destinations like Jamaica, Barbados, and Puerto Rico.

This is not for everyone. And cruises here can differ in many ways.

You can get a cruise for a long weekend. Or you can take a cruise here for a week or so.

But no matter which cruise you choose, there will simply be no regrets afterward.

Cruising through the Caribbean is not that expensive. A seven-night cruise can be anywhere from US$600 to US$800 per person.

Bermuda – An Unpopular Paradise

Sitting right in the North Atlantic Ocean is the island of Bermuda.

I know the island may not be as popular as other cruise ship destinations. But this is one romantic island you should also visit.

It is a laid-back and more relaxed place than any other destination. It is perfect if you just want to laze away and spend quality time with your beau.

Plus, the scenery and the food are to die for. And what's more, is that cruise ships that sail to Bermuda are cheap.

Rates start at anywhere from US$350 to as much as US$900. The longer the cruise is, the higher the price.

South Asia – Culture, Mystery, and Romance

If you ask me, underrated is the word when it comes to South Asia.

Imagine islands like Bali and Java. Imagine the country of India. These are unique destinations. But no matter how unique they can get, they are also great places to visit.

Of course, these countries are hot in summer. So, when deciding on a cruise, make sure to go just before summer.

There may be language barriers, but I know that's not going to be a bother. With all the rich culture and amazing cuisines, language will be a minor concern.

Costs when going on a cruise in this region can vary depending on the ship. At times, it can cost US$900 per person, depending on the cruise line and the length of the cruise. But prepare anywhere from US$300 to US$500 per person for a five-night cruise.

Galapagos Islands – An Animal Lover's Paradise

If you are an animal lover, Galapagos Islands should be on your list.

And don't worry about the environmental concerns. The Galapagos National Park Service monitors itineraries of cruise ships.

There are many islands to see here. Some popular options are Santa Cruz, Isabela, and Fernandina.

Cruise ships usually travel here for about eight days.

Going on a cruise to the Galapagos costs around US$5,000 for a five-day itinerary.
Why should couples go on a cruise?
Aside from exploring new places, going on a cruise is also a means for you and your partner to relax. And most important of all, going on a cruise allows you to spend more quality time together. This, in turn, deepens your bond with each other.
The most valid reason why you should go on a cruise with your partner is the quality time you get to spend together.
Aside from that, it's the relaxation and the prospect of traveling and exploring.
Cruises are great venues to relax. The amenities usually include spas, a massage, and fine dining. If you are up to it, you and your partner can even go dancing after.
Going on a cruise is also a great way to explore places and discover cultures. Depending on the destination you pick, you could either laze away on a beach or try out foreign cuisines.
These are activities that are always perfect for strengthening the bond between couples. It is just like going on a honeymoon all over again.
How do you decide on a cruise destination?
There are a lot of factors to consider when choosing a cruise. Your schedule should be one of the most important of all. The other important consideration is really on what you want to see and do. Also, don't forget to check on the cost of the trip.
Cruise ships travel anywhere in the world. This means that you have enough flexibility as to where you want to go.
But if there is one thing about cruises, you can visit different destinations in one go.
You may have always wanted to visit a certain destination. Should that be the case, you can always visit that country and take a cruise from there. This way, you can have a trip with your partner and visit nearby locations as well.
When choosing a cruise and a destination, you should, of course, talk it over with your partner. You cannot just decide on a cruise unless it is just you who is going.
There should be a deal between you and your partner to have an amazing time together when it comes to the destination.
There are different things to consider.
What do you want to see and do on a cruise? The world is full of cruise lines that can take you anywhere you want to go. These cruise lines also have enough activities and amenities to entertain you and your partner along the way.
How about the date of the cruise?
Will both of your schedules allow it? You may be available, but your partner may not be. Make sure that your work schedules allow for the two of you to be on the cruise together.
And last but not least, consider the cost as well.
Some cruise lines can cost around US$79 per person per day. But take note there are more expensive ones as well.
The cost can vary depending on the amenities and destinations. The number of days you sail can also affect the cost.
Will this put a dent in your bank account? Can you both afford it?
What are the best cruise lines for couples?
There are notable cruise lines perfect for couples. Windstar always tops the list. Princess Cruises and the Norwegian Cruise Line are great options as well.
There are many cruise lines all over the world.
Choosing one can make all the difference between a great vacation or not. Some are better than others. It would be ideal for checking out each option before deciding on which one you should take.
One of those cruise lines that always come to the top is Windstar. The good thing about Windstar is because their ships are smaller than the others. As such, they can visit destinations rarely visited by other cruise lines.
The rooms are not always bigger. But you can always ask for an extra. They also have traditional cabins. You and your partner can take that.
Princess Cruises is also a great option, especially for couples. Their ships include Crown Princess, Emerald Princess, and Ruby Princess.
These are ships adorned with luxury suites. They also have activities you can take advantage of. For example, they always have a featured movie they show on deck. Enjoy the movie with your partner under the stars.
The other option is the Norwegian Cruise Line.
This cruise line has amazing dining options. You can use and relax in one of their spas. Or you can even play a go-kart against your loved one.
Celebrity Cruises are also something to consider.
Most of their amenities are perfect for couples rather than families. For example, they have wine and martini bars. They also have live music and rooftop gardens.
No matter which cruise line you choose, I hope you enjoy it.
To do that, make sure to always talk things out with your partner. Plan on the logistics as well as on the costs. And make sure to make the most of it.
Happy sailing!