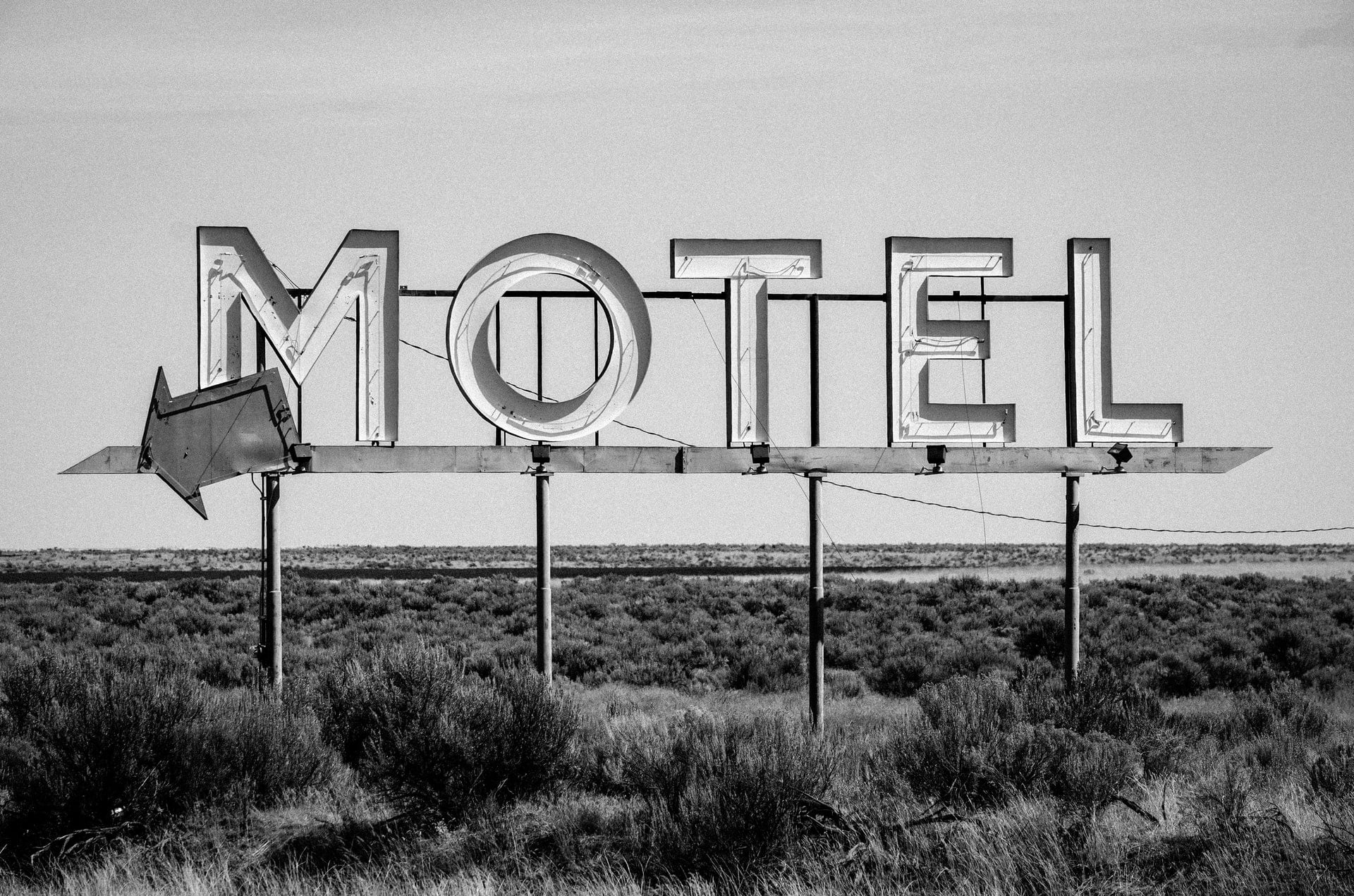 To sum things up, living in motels can be as expensive as paying your rent. There are some that could be cheaper, alright. But others are more expensive. Also, note that in motels, it is almost always prohibited for one to cook.
Living in motels can have its advantages and disadvantages. When it comes to costs, it is usually much cheaper than renting an apartment. This makes it a practical choice for most that struggle with their finances.
But while it is usually cheaper, this is not always the case. Some motels can be as expensive as, or even more costly, than renting apartments. For whatever reason, some people chose these motels than renting; we don't know.
But for cheaper motels, the reason is pretty obvious – costs. This is especially true for those who have bad credit records.
But how does it feel like living in motels?
The Rooms
Most motels have rooms that measure about 13 square feet by 13 square feet on average. It comes with one toilet. About 99% of motel rooms do not have kitchens.
This then leaves its tenants with a few options when it comes to food. There are limitations these rooms present when it comes to cooking. As such, most contend with using the microwave.
But not everyone can be contented with having no kitchen. Despite its prohibition, some tenants can make ways. Some can put up their makeshift kitchens inside their rooms.
The Tenants
Motels are cheaper than apartments. Because of this, these establishments are always frequented by different people. Motels have a diverse population with differing backgrounds.
Some can be in hiding, while some just feel like this is the more practical choice. There may be a few homeless individuals cramped in some rooms. But there are just those that have it hard in life.
A percentage of the motel's population always find comfort with the thought of a roof over their heads. There is this comforting thought. But the idea of living in motels forever is something that is not considered.
At some point in their lives, there will always be that lingering hope. And this is the hope that one day, things may be better and they can live elsewhere.
How much does it cost to live in a motel for one month?
Most motels are cheaper than hotels. This is the reason why this is a popular choice for individuals that want to keep it cheap. An average motel costs about $420 per week. In a month, this could amount to about $1600 or so. Of course, some may be cheaper, depending on the quality and location.
The prices of staying in motels can vary depending on location.
One example is the price of staying in motels in San Francisco. Here, motels may cost about $600 to $700 per week. In a month, that could be anywhere from $2400 to $2800.
When compared to your other options, motels are more practical. When compared with apartments, this is always the cheaper choice.
Apartments in San Francisco average about $3500 to $4600 per month. The price depends on the location as well as on whether it's a 1 or 2-bedroom unit. Airbnb is also no good. With rates that average to $200 per night, we know this is an expensive option.
Hotels are also more expensive. Most hotels average at $260 per night. We know there are cheaper hotels. But these hotels may look seedy. One might question its quality and its location's safety.
Extra
When it comes to hotels and Airbnb units, there is always one common denominator. It is that these two always provide a lot of amenities not found in motels.
Motels have them as well. But motels always keep everything limited to the basics.
And this is an advantage.
Compared to other options like apartments, motels are way cheaper. When renting apartments, one would still have to add water and electric bills to costs. Aside from that, one would still have to pay for internet bills every month.
Hotels are no good either. There's the gym to think of. Plus, extras like breakfast or room service.
Staying at hotels would be more expensive. While one can choose the extras that matter, these are still added costs. They accumulate. They add up. And in a year, one would be surprised at how much one could have saved if not for these extras.
Transportation
When renting apartments, one would have to add commuting costs. Whether it is gas, or car maintenance, or anything else, these can pile up.
What is more practical is to check into a motel near work. Motels can sometimes make work more accessible for you.
When the opportunity presents itself, living in motels can be an advantage. This is especially true when one has to slash commuting costs from the equation.
How long can I live in a motel?
There are a few individuals that stay in a motel for a few weeks. There are others that prefer to stay for a few months. But most motels can have you stay for up to a year. After a year, you can always extend. It can be cheaper too. This is because motels usually have daily, weekly, monthly, and even yearly rates. The longer you stay, the more discounts there are. Take advantage of these.
Staying in motels for longer periods makes sense. They are usually far cheaper than just staying for a week or a night.
There are a few good reasons why some people would stay in motels for longer periods. Some would stay for a month. There are others that stay for up to a year.
But what are these reasons?
It could be because:
There is a change in one's employment circumstances
A move
Divorce
An extended holiday
Aside from these, there are still other reasons why people stay long in motels. But for whatever reason it may be, motels provide that great advantage.
One can always stay in motels for a month or more. Motels provide a more affordable solution as compared to staying in hotels.
Motels vs. Hotels
Staying for longer periods in hotels and motels is common. They always attract a wide array of personalities.
The one advantage of staying longer periods in motels is because of the discounted rates. When one stays for an extended period, one is always presented with discounts.
As you already know, motels are cheaper than hotels. This is because hotels have more amenities than motels. Hotels have laundry facilities, a gym, and a pool. Hotels even have room service, which can add up to the costs.
Motel rooms are also smaller than hotel rooms. Most of the motel rooms also open directly to the establishment's parking space.
The Basic Amenities
If there is one thing that you should put up in motels, it is at least a kitchen. But as the rooms are smaller, one must be content with a bathroom and a bed.
But there are some that have kitchenettes inside. This will not always be the case, though. But should your motel room have a kitchenette, lucky you!
With a kitchenette, one is presented with options on being able to prepare food. You can cook your food and not rely on diners in the area. There is another advantage of having a kitchenette. It is that you can always do your groceries. This can save you lots in the long run.
Believe it or not, but you are one lucky guy when you are presented with a motel room with a kitchenette.
So, in answer to whether you can live in a motel or not, the answer is always yes. Of course, you can!
Motels have everything that one needs. Most motel rooms come with a bed, a bathroom, and a TV set. While again, there are others that come with kitchenettes, this will always not be the case.
Whether the motel room has a kitchenette or not, one can always live in comfort in motels.
On average, here are the things you get when staying in motels:
A bed, fluffy pillows, clean beddings for a comfortable sleep.
A TV set for entertainment.
A fridge and cabinets where you can store your food.
A stove (sometimes), a microwave (always), and cookware for your cooking needs.
A dishwasher and a sink for when you need to wash your dishes.
Plates, glasses, and other utensils that you can use when eating, drinking, and preparing your food
Full bathroom with toilet for your showering and cleaning needs
You also get lamps, curtains, and door locks. These would be helpful for lighting and security purposes.
Motels also come with additional furniture at times. Other establishments come with a desk, a chair, or even a sofa.
With these, one can contend that staying in motels can be quite comfortable. And with the discounts for longer periods, this is a practical option.
The Benefits of Staying Longer Periods in Motels
When one is on a tight budget, it would always be wise to know what you are paying for. The question to ask is always on what's in it for you. With this amount, what are the amenities? What would be the benefits? Would it be financially practical than renting an apartment?
These, and more, are just a few questions one asks before deciding to stay long in a motel.
Here are a few benefits of living in a motel.
Bed linens are always changed at least once per week.
Living in a motel feels like you are in a furnished apartment. Space may be smaller, though. But with all the basic amenities that come with motels, one is ensured of comfort.
Most motels have the basic amenities provided. Examples of these are dishes, silverware, and toilet paper. There are also others that even include local phone calls. And when a motel comes with a kitchenette, one is also provided with cooking wares.
Some motels provide free continental breakfasts every morning. Aside from that, some motels come with free coffee available the whole day!
Depending on the motel's amenities, these are those you can use when staying long. Some motels have pools. Although these are rare, you can always use them when they are available.
Compared to living in an apartment, living in motels also presents other advantages. Here are a few more:
There is no need for you to undergo credit checking.
There is no need for one to lease the whole space.
One does not need to worry about utility deposit.
One is also presented with a low move-in cost.
The only downside with living in motels is the environment. When one is living in a motel with a kid, this can pose problems. The environment is not conducive enough for a kid to grow up in.
Aside from that, you are never assured of peace and quiet. As discussed earlier, motels can be a place for different personalities. Everybody has a story of their own.
Motel walls are also thin. When doors in other rooms are opened and shut at night, expect to hear everything.
Motels are great options depending on your needs.
Some people stay for a few weeks. There are others that stay for months. There are others that stay for up to a year.
There is no definite rule as to the length of time a person can stay in a motel. But the longest that they can give you is up to a year. After the year is up, you can always extend up to another year or less.
And what's in it for you?
Everything boils down to the cost. It is cheaper than renting an apartment. It is also more affordable than staying in hotels.
But you always don't get it all. Motels are cheaper. But hotels provide you with more comfort, more amenities, and more convenience.
But we must accept that in life, you can't always have it all.
And so, if finances limit you from staying at hotels, motels would be your best bet!